Micro ATX motherboards are your go to solution to build a stout gaming PC. It houses most of what the standard ATX form factor has to offer, yet it allows builders to create a compact solution. While I advocate SFF builds, there's no denying that Micro ATX motherboards are the next big thing – figuratively and literally. Enter the MSI B360M Mortar Titanium motherboard.
The MSI B360M Mortar Titanium is one of the first MSI motherboards to carry the Intel B360 chipset. That's with a matching Titanium inspired PCB and everything we love from MSI's Arsenal series of motherboards.
TECHNICAL SPECIFICATIONS:
MSI B360M Mortar Titanium
CPU Support
8th Generation Intel Core Processors, Pentium

 

Gold, Celeron Processors, Socket LGA1151
Chipset
Intel B360 Chipset
Form Factor
Micro ATX
Power Phase
6+1
Memory
Frequency
2666MHz (Max)
Slots
4x DIMM (Non-ECC)
Capacity
64GB
Channel
Dual
Connectivity
Slots
2 x PCIe 3.0 x16 slots (support x16/x4 modes)

2 x PCIe 3.0 x1 slots

Onboard Graphics
1 x DVI-D port, 1920×1200@60Hz
1 x DisplayPort port 1.2, 4096X2304@60Hz
1 x HDMI port 1.4, 4096×2160@30Hz
Multi-GPU
NA
Storage

Intel B360 Chipset

4 x SATA 6Gb/s ports
2 x M.2 slots (Key M)

M2_1 supports up to PCIe 3.0 x4 and SATA 6Gb/s
M2_2 supports up to PCIe 3.0 x4 and Intel Optane Memory

USB

Intel B360 Chipset

3 x USB 3.1 Gen2 (SuperSpeed USB 10Gbps) ports
2 x USB 3.1 Gen1 (SuperSpeed USB) ports available through the internal USB connector
6 x USB 2.0 (High-speed USB) ports

Audio

Dual Realtek ALC892 Codec

7.1-Channel High Definition Audio
Supports S/PDIF output

Network
1 x Intel I219-V Gigabit LAN controller
Miscellaneous
Fan Connectors
1 x 4-pin CPU fan connector

3 x 4-pin system fan connectors

1 x Aura Addressable Strip Header(s)2 x RGB Header(s)
PACKAGING AND ACCESSORIES:
The MSI B360M Mortar Titanium comes in a simple silver-white packaging. It's a classic from MSI when it comes to their middle of the road products.
The board comes with two SATA cables, a few paper works, a padded backplate and screws for M.2 devices. Not pictured: A sizable MSI gaming case badge.
MSI's Arsenal Gaming series had this small customization option where gamers could put a sticker on the board's heatsink. A shame that they didn't even bother to add some into the bundle.
DESIGN, LAYOUT AND CONNECTIVITY:
The MSI B360M Mortar Titanium is aesthetically, an immaculate piece of gaming hardware. The Silver PCB is tantalizing, while the modern styling is good enough to blend well with the rest of our components. This motherboard is not a bland canvas on its own.
We have 4 properly placed fan headers and a decent VRM (6+1 phase) to boot. One of the M.2 slots is situated at the top, while the other one is at the bottom. Almost parallel to each other. The CMOS battery could be lower though.
Layout wise, we are looking at a safe one, especially if we're talking about the PCI-E area. From top to bottom, we have a x16, x1, x1, and a x8. The audio solution is also separated to the rest of the components.
The top of the board is clean enough and it doesn't look like it'll pose any problem with coolers or fans mounted at the top of the case. Of course, that will still depend on your case but this is as safe as it get with a dual VRM heatsink design.
There is an internal USB Type-C header, while there are just two angled SATA ports (4 total) on this side of the board. MSI went with a white 8-pin CPU power, while the 24-pin remained black.
Headers are a plenty below the board without going claustrophobic. We also get to see the isolated audio solution here with all the fancy caps.
Back panel options are good. We've got PS/2 ports for legacy devices, 2x USB 3.0 ports and 4 USB 2.0 ports. A DVI port took the majority of space here.
INTERFACE:
MSI had the B360M Mortar Titanium equipped with their aging UEFI design. Functionality is fine, but it's kinda aging with the same visual elements and quirks similar to their older or rather recent motherboards.
Opening up a layer of the UEFI for the extra features made the aging design a bit sluggish. Opening the hardware monitor for example, delays mouse movement by a considerable amount.
Don't get me wrong. The MSI Click BIOS 5 is still a capable interface. It just needed a little more push to be a more convenient UEFI for this generation's requirements.
SOFTWARE:
MSI had the B360M Mortar Titanium bundled with tons of applications that should help you optimize your system's performance. That includes the following software tools:
MSI X-Boost
MSI Command Center
MSI Live Update
MSI RAMDisk
MSI Smart Tool
MSI Super Charger
MSI Mystic Light
MSI App Manager
TEST SETUP AND METHODOLOGY:
The system performance shall be evaluated by various benchmarking tools and applications. We are testing this system with the high-performance settings enabled at the OS, with the default UEFI configuration. Background processes such as anti-viruses and third-party applications are disabled as well. Outlined below are the applications and benchmark tools for reference:
TEST SYSTEM SPECIFICATIONS
PROCESSOR
Intel Core-i5 8600K
MOTHERBOARD
MSI B360M Mortar Titanium
CPU COOLER
Cryorig C1 Top Flow
MEMORY KIT
Crucial Ballistix Tactical DDR4 @ 2666MHz 2x4GB
GRAPHICS CARD
ASUS GTX 1060 STRIX OC 6GB
INTERNAL STORAGE 
Crucial BX200 480GB
POWER SUPPLY
CORSAIR RM850X 850W
DISPLAY
DELL U2715H
OPERATING SYSTEM
Microsoft Windows 10 Pro
CPU AND MEMORY PERFORMANCE:
Super PI – 32M Calculations
wPrime – 32M and 1024M Calculations
AIDA64 Extreme Edition – Memory Benchmark
PRODUCTIVITY PERFORMANCE:
GIMP – 7 MB worth of image processing
HandBrake – 150 MB MP4 to H.264 video encoding
WinRAR – Internal benchmark tool
MISCELLANEOUS:
AS SSD – Storage performance
RightMark Audio Analyzer – Audio performance
AIDA64 Extreme Edition – Power consumption
NetIO-GUI – Network Performance
POWER CONSUMPTION:
The AIDA64 System Stability Test uses a 64-bit multi-threaded stress testing module to drive the system to its limits. Power readings are recorded with a watt-meter.
The MSI B360M Mortar Titanium is an energy efficient micro ATX motherboard. It is the best yet with the Intel Core-i5 8600K inside, featuring a 186.5W load paired with a 30.1W idle.
CPU AND MEMORY PERFORMANCE:
Super PI is a single-threaded program that calculates pi to a specified number of digits after the decimal point. It is a widely used benchmark within the industry.
WPrime is a multi-threaded program that calculates a set number of square roots. It verifies the results by squaring them, then compares it with the original numbers.
The AIDA64 Memory Benchmark measure the data transfer bandwidth and latency of the system memory. We are measuring the latency on this benchmark.
Performance is not quite as fast as the Z370 chipset based motherboards we've tested. Not the fastest, but not that bad either, considering the board's nature.
PRODUCTIVITY PERFORMANCE:
GIMP or GNU Image Manipulation Program, is a free and open-source image editing tool. A 7 MB worth of images is be processed and converted to gauge the system performance.
HandBrake is a free video encoding tool that supports a wide variety of media codecs. A 150MB worth MP4 video is converted using the H.264 codec to gauge the system performance.
WinRAR is a file archive utility that can create, view and unpack numerous archive file formats. The software's built in benchmark tool is utilized to gauge the system performance.
Similar performance levels we got here from the synthetics, yet the margins got a little closer. Close enough not to feel the difference for daily tasks yet not quite for intensive activities.
STORAGE PERFORMANCE:
AS SSD is a storage benchmarking software widely used throughout the industry. On this test, we are using its scoring system to evaluate our Crucial BX200 SSD's performance using the system's native SATA controller.
The SATA III performance is among the slowest yet it is not that concerning.
AUDIO PERFORMANCE:
The RightMark Audio Analyzer (RMAA) is a tool designed to test the quality of audio devices. We used a sampling rate of 24-bit at 48000Hz for the loopback test. We are essentially testing the quality of the line-in and line-out of the audio solution.
The MSI B360M Mortar Titanium's audio solution offered a -86.7dBA Noise Level. Frequency response is almost flat, with a gradual bump around the 3KHz mark.
NETWORK PERFORMANCE:
The NetIO-GUI is a good application to test any network's performance. The LAN round trip time is our concern here, checking out latency anomalies if there are any. The client and server are connected on the network via Cat5 cables using a 100Mbps router.
RTT performance is nothing to worry about with <1ms of latency on any packet sizes tested.
WRAPPING IT UP:
The MSI B360M Mortar Titanium is the first Intel B360 chipset motherboard we've tested. Performance is near the levels of the higher end chips we've got on the bench, yet we cannot dismiss that it is definitely the slowest. Granted, the motherboards we've got are based on Intel's Z370 chipset featuring better VRMs, excellent UEFI and aggressive out of the box settings.
Audio is also a little let down with the highest noise level output so far on our test bench. It isn't that bad, but we expected a bit more from the isolated audio solution.
Connectivity options on the other hand are more than decent. Layout is pretty safe too, while build quality and design on their respective ends are excellent.  For a $100 motherboard, tthe B360M Mortar Titanium shaped itself up as a solid proposal to house your components.
The MSI B360M Mortar Titanium is a good Micro ATX motherboard in spite of its shortcomings. Kind of a gem at rough that requires a bit of polishing on your end.
AESTHETICALLY PLEASING
GOOD BUILD QUALITY
CONNECTIVITY OPTIONS
EXCELLENT LAYOUT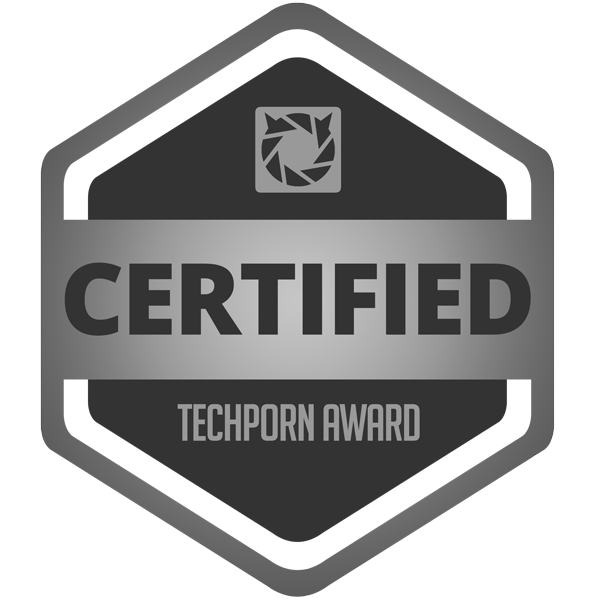 MSI B360M Mortar Titanium Motherboard
PERFORMANCE -

7/10

BUILD QUALITY -

8/10

FEATURES -

7/10

AESTHETICS -

8/10

VALUE -

8/10
Summary
The MSI B360M Mortar Titanium is a good Micro ATX motherboard in spite of its shortcomings. Kind of a gem at rough that requires a bit of polishing on your end.