The premier talent and content powerhouse in the country, RUMBLE ROYALE is launching five new podcasts that unpack the local youth culture, with topics ranging from love to life, and everything in between. Exclusively on Spotify, hear from leading talents from RUMBLE ROYALE as they discuss what it means to be a young Filipino living in today's modern culture.
Why do we focus on the Firsts? FIRSTS with Kayla Heredia features the titular Kayla, a New Zealand born content creator that will give listeners a glimpse into her first kiss, heartbreak, achievement, and downfall. And ultimately, how Filipinos can grow from their own firsts. In OO GenZ Ako, Piachu and Rebyczko discuss the myths, memes, and misconceptions about Gen Zs and Gen Z culture, and let listeners decide which are truths and which are completely cap.
Creator Extra Rai talks to Filipinos from various walks of life in The Extra 1%, learning about their journey and figuring out that extra 1% that they needed to level up and be successful.
Ano Nanaman!? features the most outrageous but shyest trans girl in Batangas, Pao Pangs as they talk about the life and times of being a member of the LGBTQIA+ community in today's society.
None of that "live, laugh, love" stuff in the hush of the night. In Let's Pretend It's 2AM, creator Ria Ramirez will be putting words to feelings that are too difficult to explain and talk about different issues with the self, family and relationships. The podcast promises to be a slap in the face followed by a long, tight hug.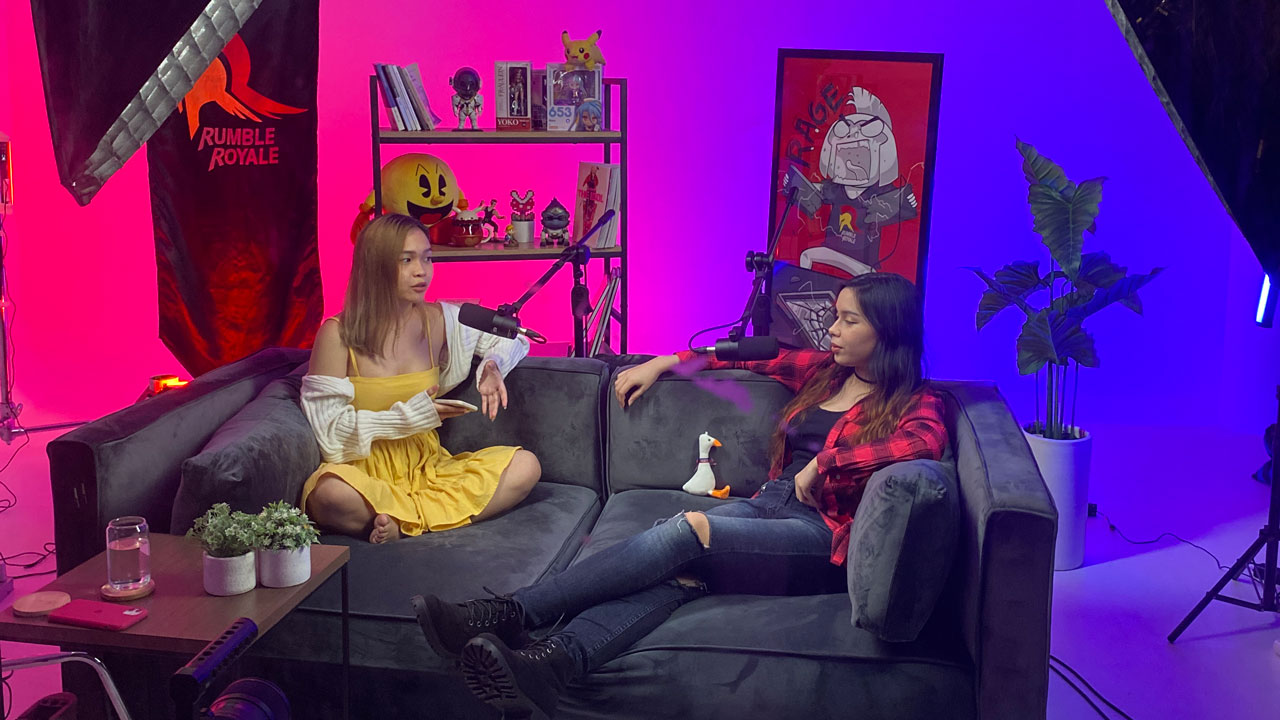 The podcasts will premiere exclusively on Spotify on November 21. Each podcast will have 24 episodes and stream weekly. Catch these podcasts and more on the RUMBLE ROYALE playlist.