Thermaltake, the leading PC DIY premium brand for Case, Cooling, Gaming peripherals and enthusiast memory solutions, is delighted to present the new member to the all-in-one liquid cooler family: Floe RC Ultra 240/360 CPU & Memory AIO Liquid Cooler.
New to the Thermaltake AIO series, the Floe RC Ultra AIO Liquid Cooler have three main features: Firstly it comes with high-performance TOUGHFAN 12 Turbo radiator fans that are tuned to an impressive maximum speed of 2,500RPM, guaranteeing the strong airflow for an enhanced cooling result whether you are working or gaming.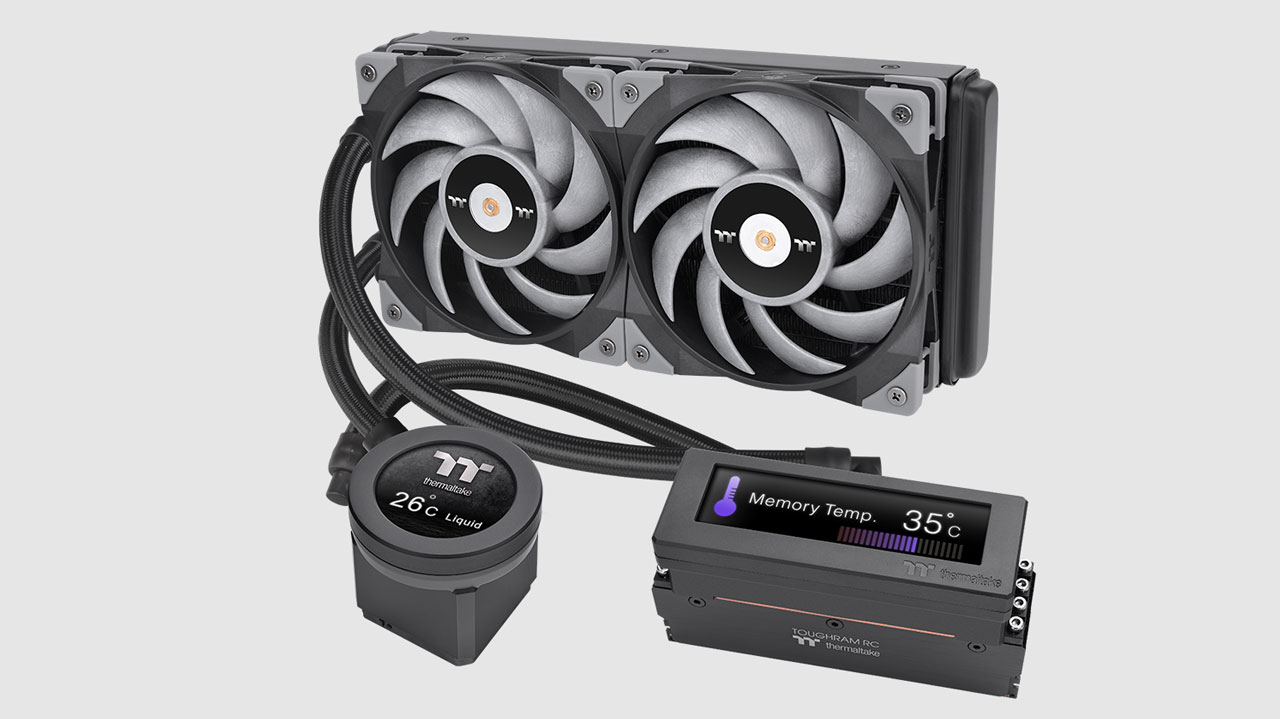 Secondly, it incorporates a bright 2.1" LCD display on the CPU water block (and another individual 3.9" LCD display for Floe RC Ultra memory water block), bringing great visual aesthetics, and giving users full customization options to create more personalized visual effects that include uploading fun GIFs or any pictures in jpg format you like.
Last but not least, the cooler is supported by the latest Thermaltake TT RGB PLUS 2.0 Software, allowing users to monitor real-time PC information such as CPU, GPU, and offering more customized lighting effects to reach the higher visual customization.
Availability, Warranty, and Pricing
The Thermaltake Floe RC Ultra 240/360 CPU & Memory All-In-One Liquid Cooler is now available for purchase via the Thermaltake worldwide network of authorized retailers and distributors.
For up-to-date pricing of the AIO Liquid Coolers, please refer to the Thermaltake website or contact your local Thermaltake sales or PR representative.
Press Release