Intel's 4th Generation of micro-processors have already made a splash, but reception from enthusiasts aren't going all too well  for for the chip, due to its reportedly small gain of performance, compared to the generation that predated it. The dawn of Intel's next generation micro-processors comes with a new socket too, and motherboard vendors like GIGABYTE should know what to do.
What we actually have here ladies and germs, is GIGABYTE's take on Intel's 8 Series Platform, namely the GIGABYTE Z87X-UD3H Motherboard. With the UD3H suffix, one might guess that this is just a mainstream motherboard, with mainstream features from the good guys at GIGABYTE. But, you should be wary that it's not the case here anymore since the motherboard we are talking about has a whooping 10 USB 3.0 Ports, a Gaming Headphone Amplifier, an all IR® Digital CPU Power Design, and an Intel® GbE LAN chip slapped on its real estate. Truly, its features are far from the UD3H of the yesteryear, and with a new architecture, this board should be a good replacement for the last generation. Is it? Lets check it out!
FEATURES/SPECIFICATIONS:
PACKAGING/CONTENTS:
GIGABYTE had the Z87X-UD3H packaged on a whole new color box design. The prominent Ultra Durable 5 Plus features of the motherboard are well placed below, while the model name along with the glimpse of the motherboard's design engulfs the upper portion of the outer packaging.
At the back, we can see that some things never really changed. And with that said, it's still busy around this side of the packaging. We've got an image of the board here with detailed presentation of its features, as well as its main specifications, and an image of its I/O ports.
The Z87X-UD3H came with your usual mainstream bundled accessories. These includes the novel, the Installation Guide, the Setup Disc, 2x SATAIII Cables, a Matte freakin' Black SLI cable, and a padded I/O shield. Not bad.
CLOSER LOOK:
GIGABYTE's motherboards are well known for their symmetrically designed heatsinks, as seen on their P67, Z68, and Z77 motherboards. But in their design refresh for the Z87 motherboards, GIGABYTE took an asymmetrical approach. With that said, what we got here is a motherboard that looks like it's built from the ground up, with a smexy heatsink design that will turn any heads around. With a glorious Matte Black PCB, and an all Black Solid Capacitor accompanying the design, the Z87X-UD3H by looks alone is a great canvas to start working on. – For the record, it's a standard ATX motherboard.
This board is so nice to look at, we need to see it at another angle.
Starting off at the top left side of the motherboard, we could see that GIGABYTE opted for a Dual VRM heatsink design that cools off the 8 Power Phases on this motherboard. While it may not literally help the VRM's cooling performance, the Ultra Durable logo with a glossy Aluminum finish is a nice addition to the sink. No fancy heat-pipes here, though.
GIGABYTE just upgraded their Ultra Durable Branding with the introduction of the Ultra Durable 5 Plus. With that said, the VRM of the Z87X-UD3H features an all IR Digital CPU Power Design, which in layman's term, uses International Rectifier's components for power delivery. Together with the new heatsink design, it should keep temperatures at bay, and maintain a good system stability even when the system is overclocked.
There are about 6 fan header connectors found throughout the motherboard's real estate, and one is conveniently placed just below the main VRM heatsink. The CMOS battery is conveniently placed here too, but not that convenient if you have a PCIe x1 card in place.
The top left most side of the motherboard houses the 8-pin CPU Power Connector which is the standard for the upper-range motherboards these days. You could also see some fuses at the back of the I/O ports  from the picture below.
Heading towards the DIMM slot area, I cannot help but to notice that things are pretty busy around here. We've got buttons, numerous 4-pin fan headers, and voltage read points among the few. The GIGABYTE Z87X-UD3H features 4 color coded DIMM slots that supports memory modules up to 3000MHz. Quite nice.
The corner houses voltage read points, along with the power button, reset button, and the BIOS/UEFI reset button. Those Two switches at the corner are the BIOS switches, which proved to be very useful in dire situations along with the Debug Display LED read out. Those are life saving features this side of the board. I like it.
Most of the motherboard's power is delivered by the standard 24-pin Power Connector, but if that's not enough to feed the PCI-E slots, you could get more juice from a SATA power cable through a connector found just below the 24-pin connector(OC-PEG). The shielded header between them is a front panel USB 3.0 header, and is also the motherboard's header capable of using the ON/OFF Charge feature.
The lower part of the motherboard gloriously houses 7 expansion slots. One of them is a Legacy PCI, and the rest is of the PCIe standard. From the top, we've got a PCIe x1, a PCIe 3.0 slot running at x16, 2x PCIe x1, another PCIe 3.0 x16 running at x8, the legacy PCI slot, and another PCIe x16 running at x4 electrically. GIGABYTE's Dual BIOS chips are located just beside the Two PCIe x1 slots.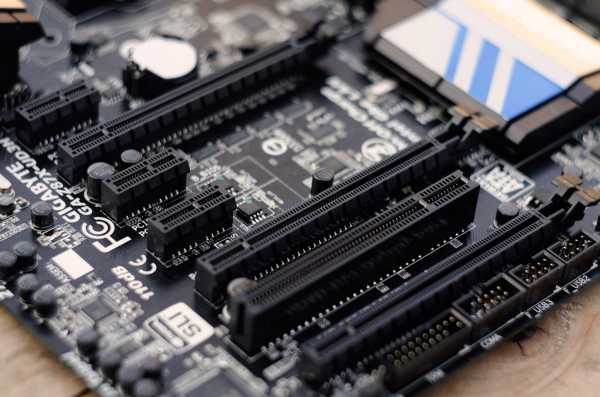 The Z87X-UD3H's PCH controls 6 angled SATAIII ports, while the extra 2 "Grey" SATA ports are controlled by a Marvell® 88SE9172 chip which is usually slower. Another fan header is located on this side of the motherboard.
The bottom of the board houses myriads of header connectors. These includes a Front Panel Audio header, a S/PDIF In/Out header, TPM header, COM port, 3x Front USB 2.0 headers, another USB 3.0 header, and a Front Panel header.  There's also another 4-pin fan header here as well. Cool.
Probably what separates this from the norm UD3H the most is GIGABYTE's implementation of a Headphone Amplifier that will go along with the Realtek® ALC898 codec. The picture below also shows the fancy Nippon Chemi-Con Black Solid Capacitors that are rated to operate at 105°C for 10, 000 hours. An integral part of GIGABYTE's Ultra Durable 5 Plus Branding, nonetheless.
Last but not the least, we've got loads and loads of I/O ports at the back of the motherboard. We've got a PS/2 combo port here, a whooping 6 USB 3.0 port, DVI, VGA, HDMI, and a Display port, 2x eSATA ports controlled by the same Marvel ship that controls the 2x Internal SATAIII ports which means if these eSATA ports are populated, the internal SATA ports are virtually disabled, a 7.1 Surround Sound capable audio ports, and an Intel® Gigabit LAN port. A great choice.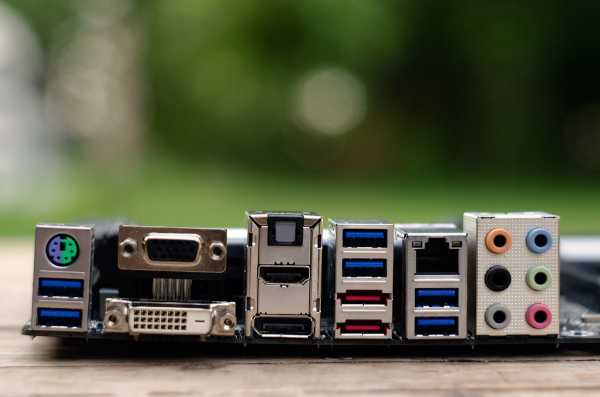 BUNDLED SOFTWARES:
GIGABYTE's past softwares are good, but not as good looking as one might expect. They're a reminiscent of an old era, and proved to be a not so intuitive interface for some. With a new motherboard, GIGABYTE made a huge refresh to their softwares, as well as to its interface, and gawd they all look fabulous. Even the software installers had a facelift. And oh, we love the addition of Google Chrome's stand alone installer. Made our work easier without opening the dreaded IE to download our favorite browser.
GIGABYTE had lotsa useful softwares bundled with the Z87X-UD3H motherboard, but it's the EasyTune that we spent our time the most. This nifty utility has 5 different features that should help you to monitor and fine tune your system easily. Starting off with the Smart QuickBoost, we've got 4 default presets here for fine tuning your system with frequency settings from 0.80GHz (Energy Saving), up to 4.40GHz (Extreme). I do believe that these setting differs with different system configurations. If you wanted to do your own settings, just hit the Advanced button, and it will take you to an UEFI interface to setup your CPU & DIMM frequency, your Graphics frequency, voltages, and even your DIMM's timings.
Next up is the Smart Fan tab, which basically is a control panel for the fans connected to your motherboard. Lotsa predefined settings here too, making full use of those 6 fan headers located on the motherboard.
The System Alert tab is where you configure temperature alerts whenever a component in your PC reached your designated threshold.
Voltage controls are present too at the EasyTune's interface courtesy of 3D Power. The Hardware Monitor tab on the other hand, monitors your system's voltages, temperature, and fan speed.
The @BIOS features Windows based BIOS/UEFI flashing, as well as adding a boot logo customization functionality thru the Face-Wizard. The EZ Setup on the other hand, features an easy to use interface, helping users to easily implement the Intel Z87 chipset's features. We've also got a USB Blocker app here, which is probably my favorite software from the bunch. Dude, you shouldn't go to a LAN Party without this, just in case a shenanigan has been casted upon thy PC.
UEFI/BIOS:
GIGABYTE refreshed pretty much everything with the launch of the Z87 chipset, and here my friends is my favorite refresh from them. The UEFI DualBIOS v2. At a glance, one cannot simply deny the sheer awesomeness of this interface at 1080-freakin-p. It's sharp, it's fluid, it's cool, and it's just plain awesome. – In many ways.
The UEFI BIOS has 5 easy to navigate main menus, each with their own sub menus. Upon entering the UEFI, the Home tab will greet you like an old friend, showing you most of the settings that you will probably tinker with in the first place such as the CPU, DIMM, iGPU, and voltage settings.
What I liked the most about this interface is the fact that you could customize your own sub menu. The screenshot below is an example, showing our "TECH PORN" sub menu with custom values. If you are serious about fine tuning your system, this is a great way to organize things, and save time as much as possible.
The Performance menu houses some of the settings that you could find on the Home menu, but this is where the magic actually happens. The Home menu acts just a front page for your favorite settings, but this one is the shizniz, providing you all of the settings that needs to be tinkered with as far as deep fine tuning is concerned. We've got the Frequency settings here, the Memory, the PC's status, and voltage control settings, all divided into their own sub menus.
The GIGABYTE Z87X-UD3H's UEFI boast more features, such as the ability to use the older UEFI interface (if you fancy it), as well as changing the background wallpaper of the new UEFI, along with the ability to choose your own startup page. Other features such as the BIOS, Chipset, and Power Management are present as well. Check out the screenshots below.
TEST SYSTEM/PROCEDURES:
To provide precise test results, the test systems will run on an updated copy of Windows 7 Ultimate x64 SP1. BIOS, Chipset, and Video Card drivers will be updated too, as much as possible. No other softwares should be running while benchmarks are on going. Below are the test system's specifications:
| | |
| --- | --- |
| CPU | Intel Core i5 4670K ES |
| MOTHERBOARD | GIGABYTE GA-Z87X-UD3H |
| CPU COOLER | Corsair H100i |
| MEMORY | AVEXIR Core Series @2666MHz 16GB |
| GRAPHICS CARD | PowerColor PCS+ HD7950 3GB |
| INT. STORAGE | Kingston SSDNow V+200 128GB |
| PSU | Cooler Master Silent PRO Gold 800W |
| DISPLAY | LG FLATRON E2290 22″ LED |
| OS | Microsoft Windows 7 Ultimate x64 SP1 (Updated) |
| SOUND CARD | CREATIVE Sound Blaster RECON3D |
| EXT. STORAGE | 2TB Western Digital My Passport |
Please do note that our DIMMs on our old test bench are running at 2133MHz. With the Z87X-UD3H, we were surprised that we actually achieved the DIMM's XMP profile of 2666MHz at full banks. We were doing 2133Mhz with our older Z77 motherboard reviews since that's the maximum frequencies that they could attain, so props to GIGABYTE's Z87X-UD3H for unleashing our DIMM's full performance. You should see comparison data between our Z77X-UD5H (2133Mhz), and this motherboard running at 2666Mhz. Let the games begin!
PERFORMANCE (CPU/SYSTEM):
AIDA64 is a streamlined Windows diagnostic and benchmarking software for home users. We'll use the built-in CPU benchmark tools of the AIDA64 to determine the system's CPU performance.
CINEBENCH R11.5 is a real-world cross-platform test suite that evaluates the computer's performance capabilities. CINEBENCH is based on MAXON's award-winning animation software CINEMA 4D, which is used extensively by studios and production houses worldwide for 3D content creation.
wPrime is a multi-threaded benchmarking application designed to measure the raw computational power of a CPU. It can be configured to run on a custom number of threads to accommodate multi-core CPUs.
RESULTS: Right off the bat, Intel's new architecture along with the Z87X-UD3H showed us some pretty good results, over its predecessor when it comes to AIDA64, and CINEBENCH's benchmarking tool. The wPrime benchmark however, is completely the opposite, showing that our Core i5 4670K is actually slower than the 3570K.
PERFORMANCE (MEMORY):
AIDA64 is a streamlined Windows diagnostic and benchmarking software for home users. We'll use the built-in memory benchmark tools of the AIDA64 to determine the memory's performance.
RESULTS: With a new Integrated Memory Controller, the Intel Core i5 4670K showed what our DIMMs could do, with its 2666MHz speed. Topping of the chart with a fast memory read and write performance. The memory copy, and latency did perished a bit though, but this slight performance loss could hardly be noticed. Props for the Z87X-UD3H for the memory compatibility too.
PERFORMANCE (GAMING/3D):
3DMARK (2013) is a multi-platform benchmarking tool from FUTUREMARK, consisting of comprehensive tests that aims to gauge your gaming hardware; be it a smartphone, a tablet, a laptop, or a desktop PC.
Heaven Benchmark is a DirectX 11 GPU benchmark based on advanced UNIGINE™ engine. It reveals the enchanting magic of floating islands with a tiny village hidden in the cloudy skies. This benchmarking tool heavily relies on tessellation, and that's what we're after.
Valley Benchmark is a GPU stress-testing tool from the developers of the very popular and highly acclaimed Heaven Benchmark. This non-synthetic benchmark powered by the state-of-the art UNIGINE Engine showcases a comprehensive set of cutting-edge graphics technologies with a dynamic environment and fully interactive modes available to the end user.
Far Cry 3 is an open world first-person shooter video game developed by Ubisoft Montreal in conjunction with Ubisoft Massive, Ubisoft Red Storm, Ubisoft Reflections, and Ubisoft Shanghai and published by Ubisoft for Microsoft Windows.
Resident Evil 6, is a survival horror video game developed and published by CAPCOM. It's one of my favorite PC games, mainly because I'm a fan of the series. It also has a built-in benchmarking tool to measure your PC's performance. It's only DirectX 9.0 compatible at the moment, though.
Tomb Raider (2013) is the fifth game, and the reboot of the Tomb Raider series. It is developed by Crystal Dynamics, and published by Square-Enix. We disabled Tress FX for this benchmark.
RESULTS: Interestingly, I thought that the 4670K would out perform its predecessor on the gaming benchmarks, but the gaming performance results showed the opposite on most of the benchmarking tools and games. The Core i5 3570K took the lead with a maximum of 7% performance difference over the 4670K. The Z87X-UD3H gained a 4% lead at the 3DMARK 2013 though.
We replicated the 3D benchmarks over and over with the same drivers, software settings, and also played with the BIOS settings, but we only ended up receiving the same results. What we actually have here is an Engineering Sample of an Intel Core i5 4670K, and that's probably the reason why it is a hairline slower than its predecessor, but I would love to test a retail just to be sure.
PERFORMANCE (NETWORKING):
To test the synthetic networking performance of the hardware, we opted to use the already popular, online based speedtest.net, and pingtest.net benchmarking websites from Ookla. Results were taken around the same time of the day, with the same servers, and without any other software interfering, aside from the browser itself.
RESULTS: With the help of an Intel Gigabit LAN chip inside, the Z87X-UD3H gave us a nice result when it comes to networking performance.
PERFORMANCE (AUDIO):
RightMark Audio Analyzer (RMAA) is a suite designed for testing quality of analog and digital paths of any audio devices. The results are obtained by playing and recording test signals passed through the tested audio path by means of frequency analysis algorithms. A more common mark is also provided for those unfamiliar with measured technical parameters. – https://audio.rightmark.org
| | | |
| --- | --- | --- |
| Frequency response (from 40 Hz to 15 kHz), dB | +0.10, +0.04 | Excellent |
| Noise level, dB (A) | -89.8 | Good |
| Dynamic range, dB (A) | 89.9 | Good |
| THD, % | 0.0012 | Excellent |
| THD + Noise, dB (A) | -83.4 | Very good |
| IMD + Noise, % | 0.0097 | Very good |
| Stereo crosstalk, dB | -84.6 | Very good |
| IMD at 10 kHz, % | 0.0082 | Average |
| General performance | | Very good |
RESULTS: If there is a major strong point in the Z87X-UD3H's arsenal, then this is it. With a nicely implemented Realtek® ALC898 codec, along with a high capacity headphone amplifier, the Z87X-UD3H beat the shite out of the Realtek® ALC892. Audio reproduction is precise, noise free, and absolutely clear. Not to mention that the bass is strong, and never dull. Actually on par with my gaming sound card on its default settings. This is impressive for an onboard audio solution.
PERFORMANCE (STORAGE):
Crystal Disk Mark measures the sequential reads/writes speed of your storage devices. It also measures random 512KB, 4KB, 4KB (Queue Depth=32) reads/writes speed.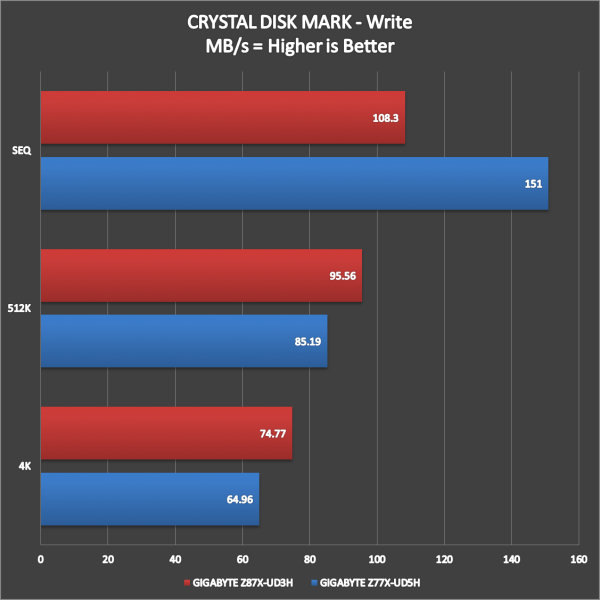 RESULTS: Intel also had a refresh with their SATA controllers, natively supporting 6 SATAIII ports compared to the Z77's 2 native SATAIII ports. That said, with a new SATA controller in town, I am expecting a good performance from the Z87X-UD3H, and it hasn't failed my expectations with its rather consistent read and write performance.
PERFORMANCE (WORKLOAD):
I do image conversion on a daily basis, and that said, we will check out how fast this machine could convert 68 JPEG files with a 3072×2304 resolution into a 1920×1440 JPEG file, with the help of Photoshop. I will time this with a stopwatch.
For the video conversion, we use a 101MB 1080p MPEG video and convert it to standard MP4 format using Handbrake: An open-source, multiplatform, multithreaded video transcoder. GPU acceleration is disabled and conversion is purely done by the CPU.
RESULTS: When it comes to workload performance, it seems that the Z87X-UD3H isn't that much different from its predecessors, winning by a second on our video conversion and is actually seconds slower than our Z77 motherboard on the image conversion test.
OVERCLOCKING:
Since this is the first Z87 chipset that has landed on the comforts of our home, we decided to take things with utmost caution when it comes to overclocking. Also the distro wants the Engineering Sample in one piece, so there are no "YOLO" moments involved. As usual, we want to hit our quota of 4.6Ghz. We did it with a little bump in the voltage, about 1.25v, and bumped up the multiplier to x46. That is just about it. We did a little AIDA64 stress test for hours just to check out if it's stable and good thing it is, then we fired up some benchmarks to check out the performance bump, if there is any.
RESULTS: The GIGABYTE Z87X-UD3H only has 8 Power Phases, but it didn't stopped the 4670K from reaching a stable 4.6GHz. With that said, we saw gains of 21% at most with the wPrime benchmark, 13.06% – 19.82%, with CINEBENCH R11.5, and a good 22.64% increase of performance from the 3DMARK 2013.
POWER CONSUMPTION:
We check to see how motherboard makers tune their default BIOS settings and see how it impacts power consumption. The system is left to idle for 30 minutes before readings are taken, and load data is taken 30 minutes while AIDA64 Stress Test is running. Power readings are taken for the entire system from the socket.
RESULTS: Intel has been pushing energy efficiency since the dawn of their Core Series microprocessors, and they are making sure that every generation is a notch better. Now with that said, the GIGABYTE Z87X-UD3H along with the Core i5 4670K pushes the power efficiency envelope with an outstanding 60.6W idle power consumption.
VALUE/CONCLUSION:
Honestly speaking, I wasn't all that impressed with Intel's Haswell micro-architecture. They're more like an update for the Ivy Bridge architecture that unfortunately came with an expensive socket change, delivering a solid blow to the enthusiasts who are waiting to upgrade from the latter. Now while it seems to be a failing move from Intel, don't get me wrong. The Haswell microprocessors still did proved itself as a faster chip compared to Ivy Bridge overall, whilst maintaining power efficiency at bay, thanks to its integrated VRM. Not to mention that it has a great IMC on chip too, which worked great with the Z87X-UD3H of ours. It's these things that Intel wanted you to look out for, as they are actually the chip's strongest selling points.
Now taking those things into account, GIGABYTE has to step their game up a notch higher if they want to please everybody, since they cannot market their next generation motherboards based on Haswell's compute performance alone. And that's pretty much what they did with the Z87X-UD3H. Starting off with the I/O ports, and the motherboard's real estate features, we cannot help but to think that the Z87X-UD3H is a premium grade motherboard wrapped in a mainstream clothing, with tons of connectivity features inside and out, along with a nicely implemented set of buttons, and extra overclocking  friendly features. We've also got a nicely implemented audio solution courtesy of Realtek's ALC898 codec which is impressive for an onboard solution.
UEFI is also great, and is actually my favorite out of the bunch with its vast amount of settings to play with, and its ability to be customized along with an interface that speaks of awesomeness every time we use it. The board's aesthetic features are not left in the dust too, as we are surely loving those originally designed heatsinks that goes well with the motherboard's matte black PCB, and black capacitors. It's a match made in factory, I suppose, and the representation of build quality at its finest.
With an SRP of roughly 8, 999 Pesos, the GIGABYTE Z87X-UD3H is certainly not a cheap motherboard, but is competitively priced enough against its rivals, with well rounded features that caters not only the mainstream but also the higher end  users. It's a motherboard that doesn't rely on sheer performance alone. Instead, GIGABYTE had the Z87X-UD3H rely on a carefully picked set of features that should leave everyone wanting it. Impressive.
PROS:
Presentation
Solid overall performance
Board layout & features
UEFI/BIOS interface
Overclocking potential
Audio performance
Power efficiency
Connectivity
CONS:
PRODUCT PAGE: LINK
GIGABYTE Z87X-UD3H
PERFORMANCE -

9/10

BUILD QUALITY -

8/10

FEATURES -

9/10

AESTHETICS -

8/10

VALUE -

8/10
Summary
With an SRP of roughly 8, 999 Pesos, the GIGABYTE Z87X-UD3H is certainly not a cheap motherboard, but is competitively priced enough against its rivals, with well rounded features that caters not only the mainstream but also the higher end  users.