AMD EPYC Processors Now Available on Amazon Web Services
Today at Next Horizon, AMD and Amazon Web Services,  announced the immediate availability of the first AMD EPYC processor-based instances on Amazon Elastic Compute Cloud (EC2). Part of the most popular AWS instance families, the new AMD EPYC™ processor powered offerings feature industry leading core density and memory bandwidth.  This results in exceptional performance per dollar for general purpose and memory optimized workloads.
The cost savings are driven by the core density of AMD EPYC processors that offer M5 and T3 instance customers a balance of compute, memory, and networking resources for web and application servers, backend servers for enterprise applications, and test/development environments with seamless application migration. For R5 instance customers, the memory bandwidth advantage of AMD EPYC processors is ideal for in-memory processing, data mining, and dynamic data processing.
"The availability of multiple AMD EPYC processor-powered instances on Amazon EC2 instances marks a significant milestone in the growing adoption of our high-performance CPUs with cloud service providers," said Forrest Norrod, senior vice president and general manager, Datacenter and Embedded Solutions Business Group, AMD. "The powerful combination of cores, memory bandwidth and I/O on AMD EPYC processors create a highly differentiated solution that can offer lower TCO for our customers and lower prices for the end-user. Working with AWS, the number one provider in cloud services, has been amazing for the AMD team and we are excited to see the new instances come online today for their customers."
The new instances are available as variants of Amazon EC2's memory optimized and general purpose instance families. AMD-based R5 and M5 instances can be launched via the AWS Management Console or AWS Command Line Interface and are available today in US East (Ohio, N. Virginia), US West (Oregon), Europe (Ireland) and Asia Pacific regions, with availability in additional regions planned soon. AMD-based T3 instances will be available in the coming weeks.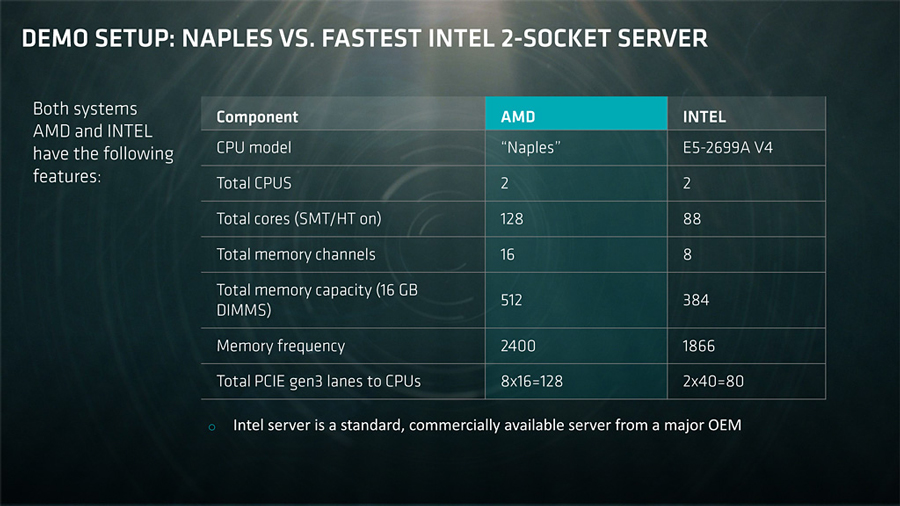 AMD-based M5 and R5 instances are available in six sizes with up to 96 vCPUs, up to 768 GB of memory. AMD-based T3 instances will be available in 7 sizes with up to 8 vCPUs and 32 GB of memory. The new instances can be purchased as On-Demand, Reserved, or Spot instances.
PRESS RELEASE