AMD 7th Gen FX & A12 APUs Introduced
AMD unleashes information about the 7th Generation APUs, code-named "Bristol Ridge" and "Stoney Ridge", shortly after their reveal of the AMD Polaris 10 at COMPUTEX 2016. The new APU family aims to capture the mobile segment with performance-per-watt improvements, gaming performance gains, and so much more that older mobile APU generations could only wish for. That includes full support for DirectX 12, features like AMD FreeSync™, and AMD Dual Graphics technologies. The latest APUs will also feature AMD's Advanced Power Management or APM – for a better power efficiency.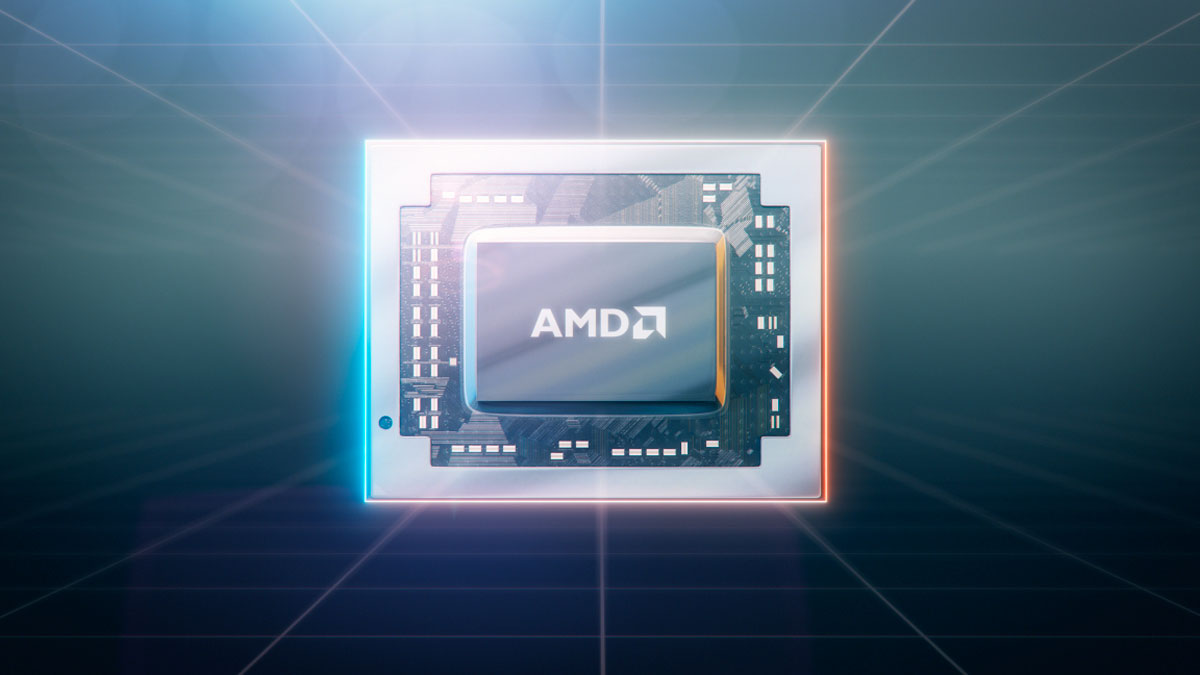 "At AMD, we are inspired to make every second people use their PC more immersive, productive, and energy efficient," said Jim Anderson, senior vice president and general manager, Computing and Graphics Business, AMD. "We love the PC, and we show it in the compelling mobile experiences made possible by our 7th Generation AMD FX™ and A-Series Processors, which are the culmination of our ongoing pursuit of leadership graphics and computing capabilities in the most energy efficient processor designs."
There are 9 models revealed for the 7th generation APUs, with Two top-end mobile FX models, Two A12 models, Two A10 models, and 3 lesser APU models with 2-cores. We are seeing a 10W to 45W models here with a 2.0 GHz to 3.0 GHz core clock frequencies. The AMD FX™ 9830P for example, is the top-end model for the FX line-up, with an R7 Graphics, 25W – 45W TDP, is a quad core APU, with a maximum of 3.7 GHz clock speed.
7th Generation AMD A-Series Processors and FX Processors

Model

Radeon™ Brand

TDP

CPU Cores

CPU Frequency (Max/Base)

L2 Cache

FX™ 9830P 

R7

25W-45W

4

3.7 / 3.0 GHz

2MB

FX™ 9800P

R7

12W-15W

4

3.6 / 2.7 GHz

2MB

A12-9730P

R7

25W-45W

4

3.5 / 2.8 GHz

2MB

A12-9700P

R7

12W-15W

4

3.4 / 2.5 GHz

2MB

A10-9630P

R5

25W-45W

4

3.3 / 2.6 GHz

2MB

A10-9600P

R5

12W-15W

4

3.3 / 2.4 GHz

2MB

A9-9410

R5

10-25W

2

3.5 / 2.9GHz

1MB

A6-9210

R4

10-15W

2

2.8 / 2.4GHz

1MB

E2-9010

R2

10-15W

2

2.2 / 2.0GHz

1MB
Performance wise, the AMD FX 9800P scored 31.03 FPS on average with DOTA2 at its maximum settings at 1336 x 768 resolution. That's 37% better performance over the older FX 8800P APU. As for raw CPU performance, it is 26% faster than the older part when tested using the SONY Vegas Pro to render an .avi file. A quick look from the April 2016 slide shows us a better graphic performance at around 25%.
There isn't much to discuss about the models yet, but this is what we know – AMD is releasing these mobile APUs soon, and they are aiming to bring gaming closer to the mobile platform with a matching performance-per-watt gains over the older generation APUs. Price is a concern though, and AMD should address a better pricing with these models for a better notebook market segment appeal.