Reveals A10-7860K, A6-7470K, & AMD Athlon X4 845
AMD is pushing themselves really hard with at the start of 2016 – revealing a new cooler, teasing the crowd with their next generation Polaris GPU architecture and so much more. Now, the company had just revealed new SKUs – specifically Three new processing units in the form of the A10-7860K APU, A6-7470K, & Athlon X4 845 for the FM2+ platform.
Before we talk about the processors, let us first talk about AMD's approach this year – which is to release updates on their AM3+ platform and current FM2+ chipset. For the AM3+, AMD updated their boards with support for the latest IO standards which is USB 3.1 & Type-C support plus an M.2 SATA slot on the most recent AMD boards including their FM2+ chipset. AMD also released the 4.0 GHz FX-8370 AM3+ CPU a while back and to ensure future proofing – an updated motherboard feature set is a must especially for system builders who wants to take advantage of AMD's cost effective solutions.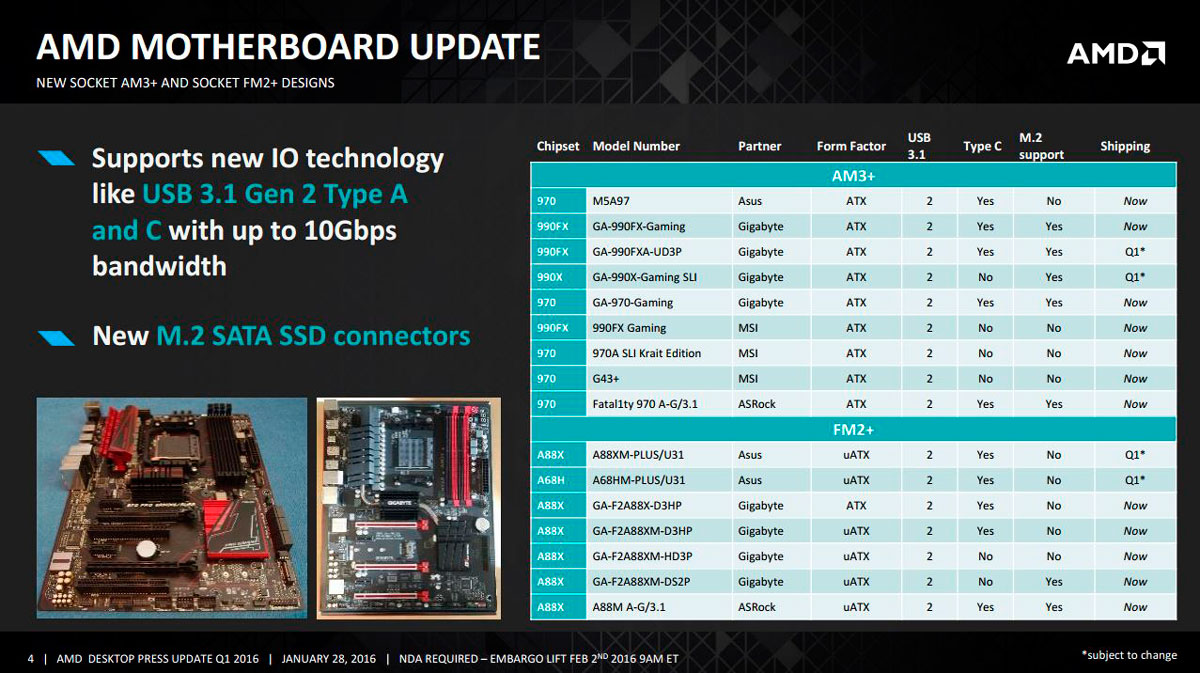 The FX-8370 will also be the first CPU to feature the recently unveiled AMD Wraith cooler, which is nice enough of AMD to do  – making stock coolers a viable option once again especially for higher tier builds and silent PC enthusiasts.
The FM2+ APUs and CPUs receives some love too, with a new 95W AMD thermal solution which is dubbed as almost silent as the Wraith cooler. It has a single heatpipe with a dense fin array which is incomparable to what we used to see from AMD's bundled coolers for the APU category. The new 95W cooler will be bundled with the newly announced A10-7860K & Athlon X4 845 as well as for the older yet capable FM2+ APUs / CPUs of the yesteryear.
Now the icing on the news is actually the AMD A10-7860K which is the "Godavari" or the "Kaveri refresh" APU. The said APU is aimed to replace the 3 Kaveri based APU of the yesteryear with a lower TDP, better stock cooler, and a slightly overclocked GPU core.  The other APU, the A6-7470K, is a budget proposal – with two threads at 3.7 GHz  (4.0 GHz Turbo) and a R5 graphics with 256 SPs at 800 MHz. MSRP for the A6-7470K has yet to be announced. As for the Athlon X4 845, we're looking at a quad core CPU for the FM2+ platform featuring a 3.8 GHz turbo clock, and 65W of TDP at the expense of the absence of an internal graphics.
Updated MSRP seems nice, with the Athlon X4 845 hitting the sweet spot at 3, 000 Pesos should it be released in the Philippines. Do note however that it is a non K CPU so overclocking is limited if there's any.
| | | |
| --- | --- | --- |
| MODEL NAME | PRICE IN USD | EST. IN PHP |
| AMD FX-8370 + Wraith | 199.99 | 9, 500 |
| AMD FX-8370 | 189.99 | 9, 000 |
| AMD A10-7860K | 117.99 | 5, 600 |
| AMD A8-7670K | 105.99 | 5, 000 |
| AMD A8-7650K | 95.99 | 4, 600 |
| AMD Athlon X4 870K | 89.99 | 4, 200 |
| AMD Athlon X4 860K | 79.99 | 3, 800 |
| AMD Athlon X4 845 | 69.99 | 3, 000 |
As for the future of AMD's platform, the company is hinting  something big with their next socket which is undoubtedly going to house the AMD Zen architecture for the AM4 based chipset that should support DDR4 and APUs in one socket. Not much has been divulged but we're expecting AMD to show a fierce fight to win back the hearts of the crowd.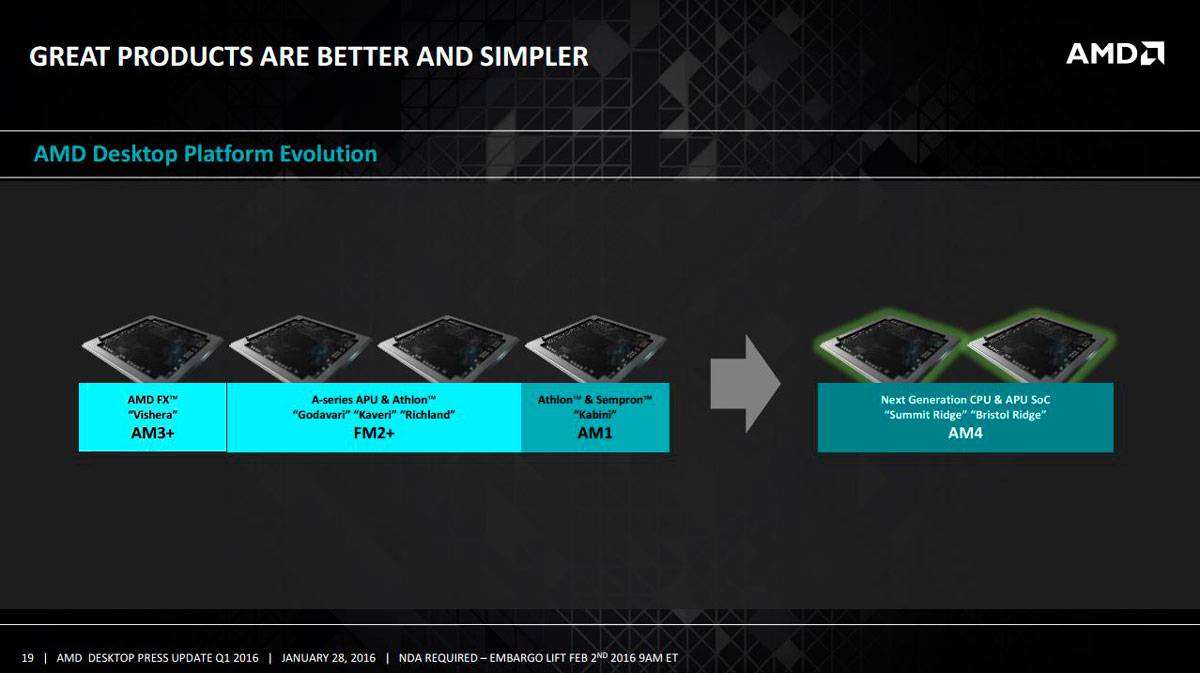 [button type="big" color="red"] AMD[/button]