ASUS ROG GT51 Gaming PC, ROG STRIX GL502, and ROG STRIX GL502 Revealed
Just next door during the first day of Valve's DOTA2 Manila Major 2016, ASUS ROG held a brief press event showcasing their latest gaming PCs, and components. This brings us to the reveal of the ASUS ROG GT51 Gaming PC, The GTX 1080 STRIX Graphics Card, and the ROG STRIX GL502 Gaming Notebook.
We've already seen the ROG GT51 at COMPUTEX 2016, and we are impressed with its features and specifications. It boasts an Intel Core i7-6700K CPU, A Z170 motherboard, 3TB HDD + 512GB SSD combo, and Dual Founders Edition GeForce GTX 1080 graphics – although the current specs sheet says it is powered by Two Nvidia GeForce GTX Titan X at the moment. LEARN MORE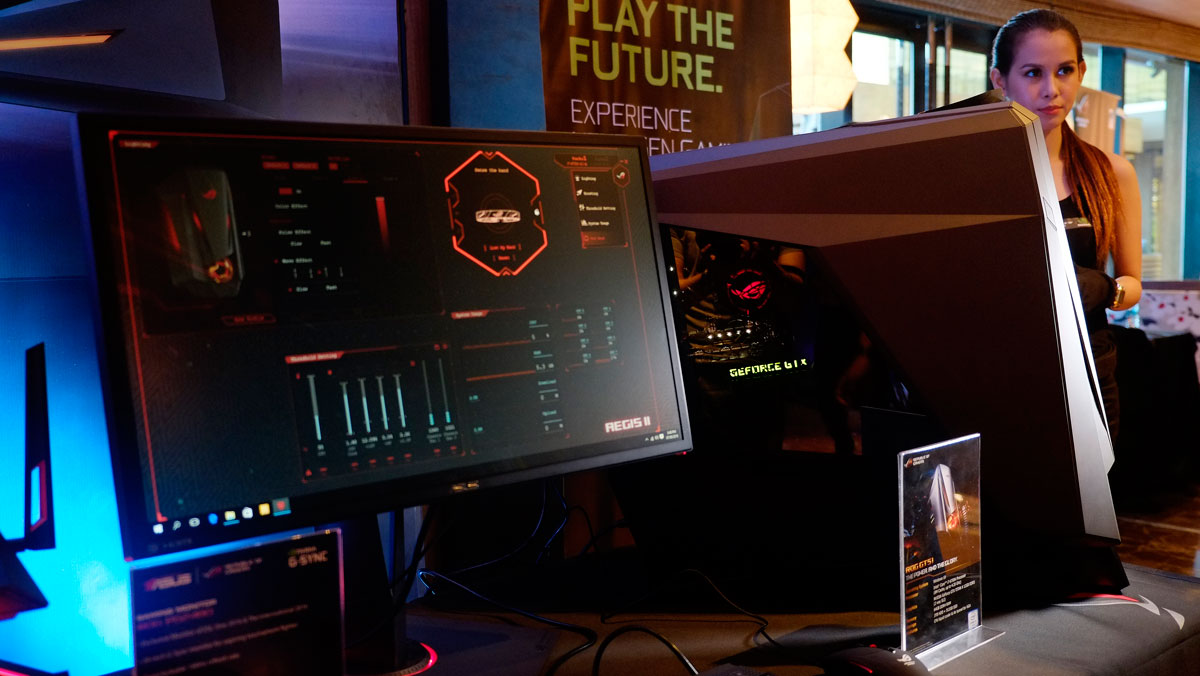 Unconventional and sexy would be the theme of the GT51's externals – featuring clean lines, and a steampunk-ish approach, similar to the ROG SWIFT PG348Q's base. ASUS ROG is also including a wrist band that you could use to control the thing.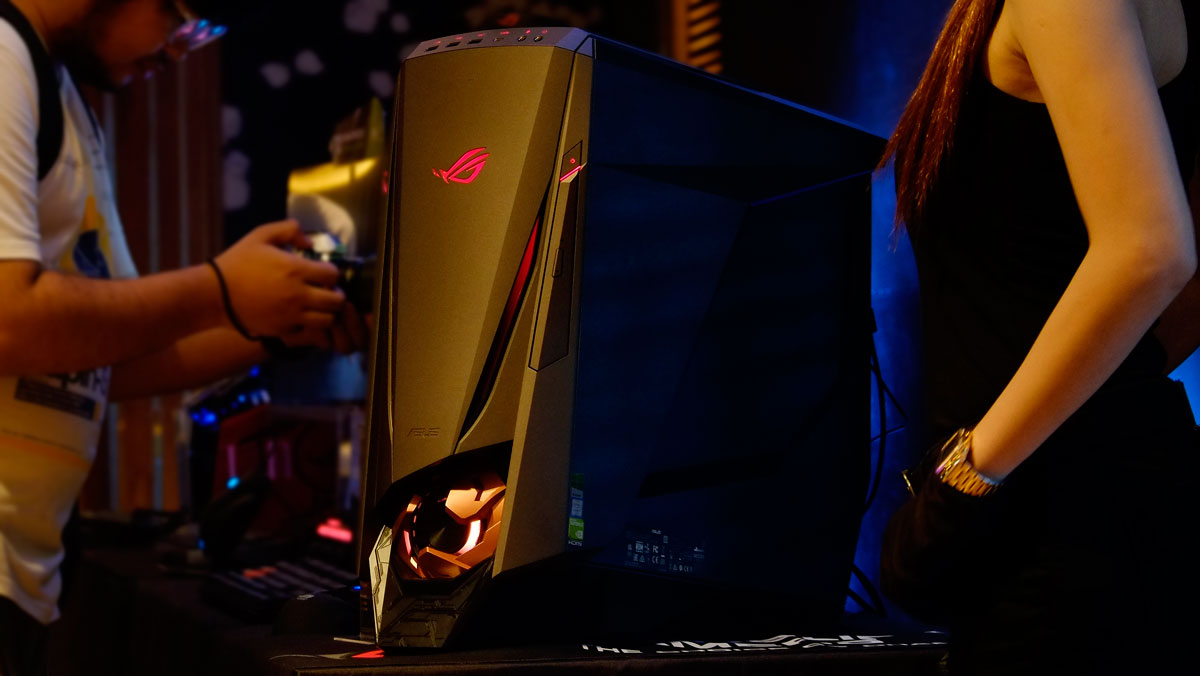 The ASUS ROG GT51 sits at around 229, 995 Philippine Pesos, and that's no joke. For that price, one could easily buy components and build a similarly spec'd PC with tons of extra cash saved. But then again, the GT51 is not something you could easily find at any shelves, especially with that ASUS proprietary chassis. If ASUS will include the PG348Q as a bundle, and a complete warranty support for overclocked components that goes kaboom, then color me impressed.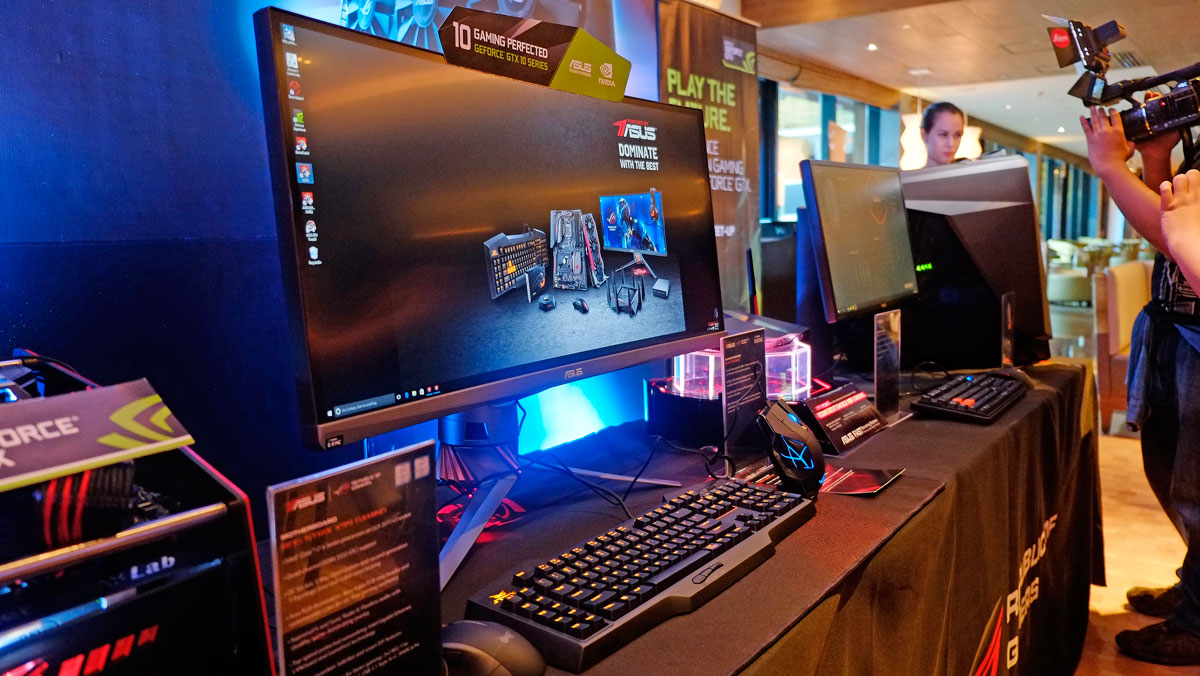 At 42, 920 Pesos, the GTX 1080 STRIX is one of the best graphics card your money could afford. It is Nvidia's answer for VR Gaming, and with a rather nice SRP just above the Founder's Edition by a few marks, this might be the GTX 1080 you're looking for. And oh, it fully supports RGB lighting, and extra PWM fan headers too. This thing could hit 2000 MHz on air, by the way.
The ASUS ROG STRIX GL502 is another kicker at around 99, 995 Pesos with a great balance between performance and portability. It weighs in at 2.2 Kilograms, kinda thin at 24 mm, and touts a GTX 970M inside together with an Intel Mobility Core i7 processor.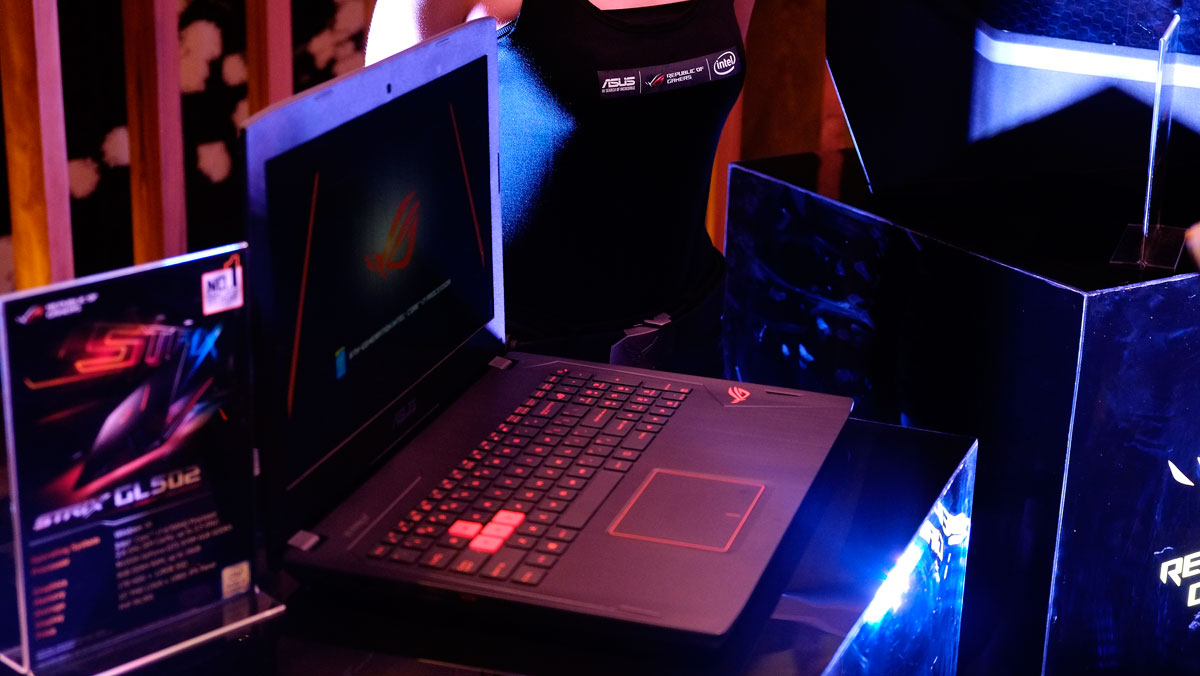 By July of this year, the ASUS ROG concept store will open its doors to the general public, and will most likely house these latest gaming gears for your eyes to feast on. Both the release of these systems, and the impending opening of the store provided us insights on what's brewing for the future of gaming, here in the Philippines.