3D character design is an essential part of creating compelling 3D media and experiences. From video games to animation, 3D character designs are used in a variety of industries. But for those who don't have the time or resources to create 3D characters from scratch, outsourcing 3D character design can be a great solution.
In this guide, we'll cover the basics of 3D character design outsourcing so you can make an informed decision when it comes to hiring outside help for your project. We'll discuss the different types of 3D character designers available, how to find qualified professionals and more. By the end of this article, you should have all the knowledge necessary to successfully outsource your 3D character design needs!
An introductory overview of 3D characters design
3D character design is an important part of creating 3D media and experiences. 3D characters are used in video games, animation, advertising, and many other applications. 3D characters add life to projects by giving them a sense of realism that can't be achieved with 2D art. 3D characters also provide interactivity and allow for rich 3D experiences for viewers. 3D characters creating requires knowledge of 3D design techniques, 3D animation software, 3D rendering, and 3D modeling.
Types of 3D character designers available for 3D character design outsourcing
When it comes to 3D character designers, there are a few different types available:
3D modelers, 3D animators, and 3D character designers. Depending on the specific needs of your project, you may need to hire all three types of professionals.
3D Modelers: 3D Modelers are virtual architects, crafting the skeletons of 3D characters from digital clay. With modern software and techniques, they bring stories to life by constructing detailed likenesses with realistic proportions in vivid detail.
3D Animators: 3D Animators bring characters to life on the big screen – giving them believable movement, facial expressions and engaging dynamics. Using advanced tools and techniques these talented professionals create unforgettable moments for audiences everywhere.
3D Character Designers: Working with both modellers and animators, 3D character designers create the overall look and feel of a 3D character. They are responsible for giving a character its unique personality, style, and other characteristics.
Finding qualified professionals for 3D character design outsourcing
To locate the perfect 3D character designers for your project, look no further than online. Numerous websites specialize in connecting clients with qualified professionals based on criteria such as location, expertise, background, availability and more. It's never been easier to search for the ideal candidate!
Once you've spotted a few potential candidates for your project, it's time to reach out and get into the nitty-gritty of expectations. Don't forget to analyze portfolios before making any decisions either — this is paramount in finding someone right for the job! This will help you get a better understanding of the level of quality you can expect from each designer and ensure that they are the right fit for your project.
Benefits of 3D character design outsourcing
3D character design outsourcing provides an array of advantages, such as more time to focus on the creative process, access to top-notch professionals around the globe and lower costs. By taking this route you can help your projects reach their fullest potential!
Cost savings – By outsourcing 3D character design, businesses can experience significant cost savings compared to employing a full-time designer. Unlock the potential for maximum creativity and flexibility without breaking the bank!
Access to skilled professionals – Outsourcing your 3D character design project allows you to tap into a vast pool of talented professionals! From experienced technicians equipped with industry-leading skills and knowledge, there's no limit to what you can accomplish.
Time savings – By outsourcing 3D character design, businesses can benefit from significant time savings as they no longer have to invest resources into finding and training the perfect in-house designers.
Flexibility – 3D character design outsourcing provides a dynamic way to meet the changing needs of your business, allowing for rapid adjustments in personnel when necessary.
Scalability – Outsourcing 3D character design gives you complete control over the scalability of your project – easily increase or reduce staff size as needed with no need to hire full-time designers.
Overall, 3D character design outsourcing is a great option to take your projects to the next level. With access to skilled professionals and cost-saving advantages, it's no wonder that so many businesses are turning to this solution. If you're looking for top-notch 3D character design services, outsourcing can be an excellent choice!
Tips to ensure successful 3D character design outsourcing
To unlock the potential of 3D character design, there are several actionable strategies you can put in place to ensure success when outsourcing.
First of all, make sure you have clear expectations and objectives. Communicate these with the designers you're working with and ensure they understand them fully before beginning work on your project.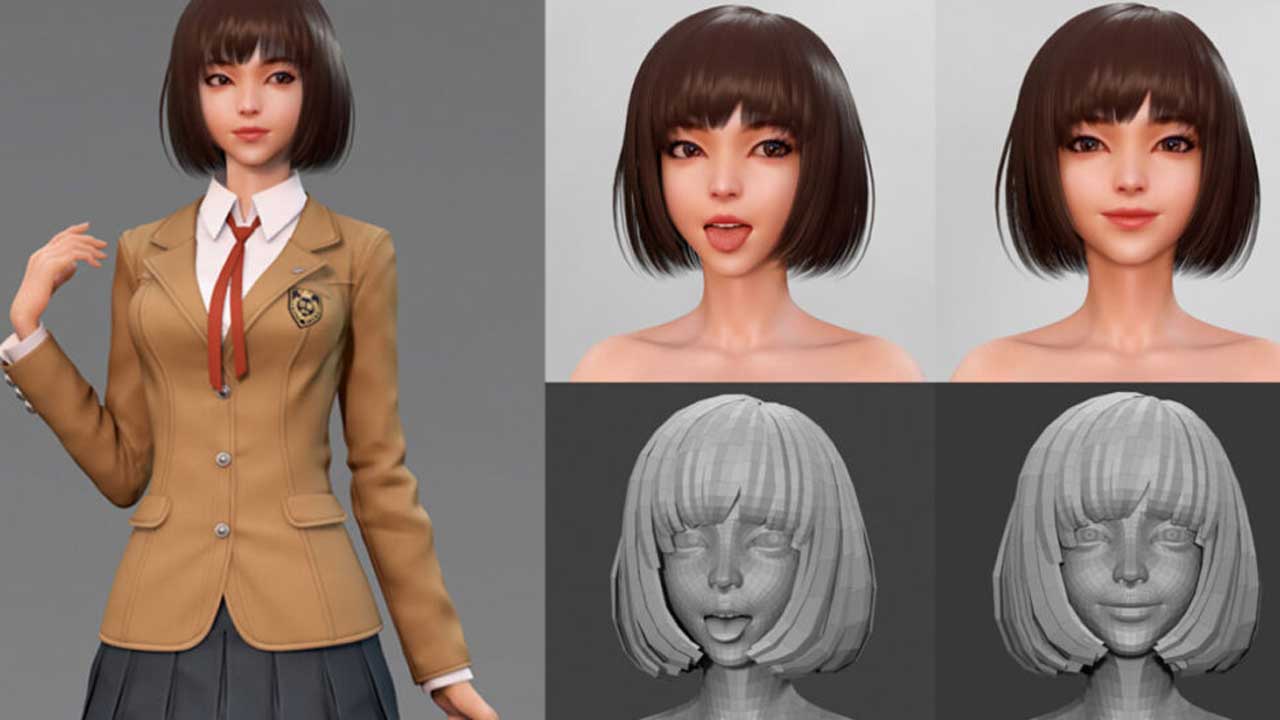 Secondly, keep communication lines open. The best way to ensure successful 3D character design outsourcing is to stay in constant contact with the designers you've hired. This will help them understand your vision and make sure that your project remains on track.
Finally, never be afraid to ask questions or provide feedback throughout the process. Providing constructive criticism will help the designers refine their work and ensure that they get the exact results you desire.
Final thoughts on 3D character design outsourcing
In the end, 3D character design outsourcing can be a great way to save time and money on your 3D projects. By finding qualified 3D character designers on job boards or freelancer websites, you can access talented 3D professionals who have the skills and experience needed for your project. However, 3D character design outsourcing can be challenging to manage due to the lack of direct supervision and communication between 3D designers and project teams. Before deciding to outsource 3D character design, make sure you consider all the pros and cons so you can make an informed decision for your project.