There are a lot of 3D printing ideas uploaded every day on numerous 3D printing repositories. But, not all of them are beginner friendly. Also, those that are simple to print, often aren't attractive enough. And, it is really daunting to look through the thousands of 3D printer files in order to find those designs that are suitable for the newcomers.
Therefore, we have come up with some of the most fascinating STL files that are easy to print yet pretty amazing.
1)  Chameleon Pen Holder
Normal pen holders do only one job i.e., of holding your pen. But this chameleon pen holder would also add a little touch of exotic wildlife to your desk. The designer understands how boring it can get at times to sit for hours until your job completes. During such a long wait, if you have such a pen holder, that can not only function in a nice way to hold your pen, but also provide you an aesthetically pleasing frame.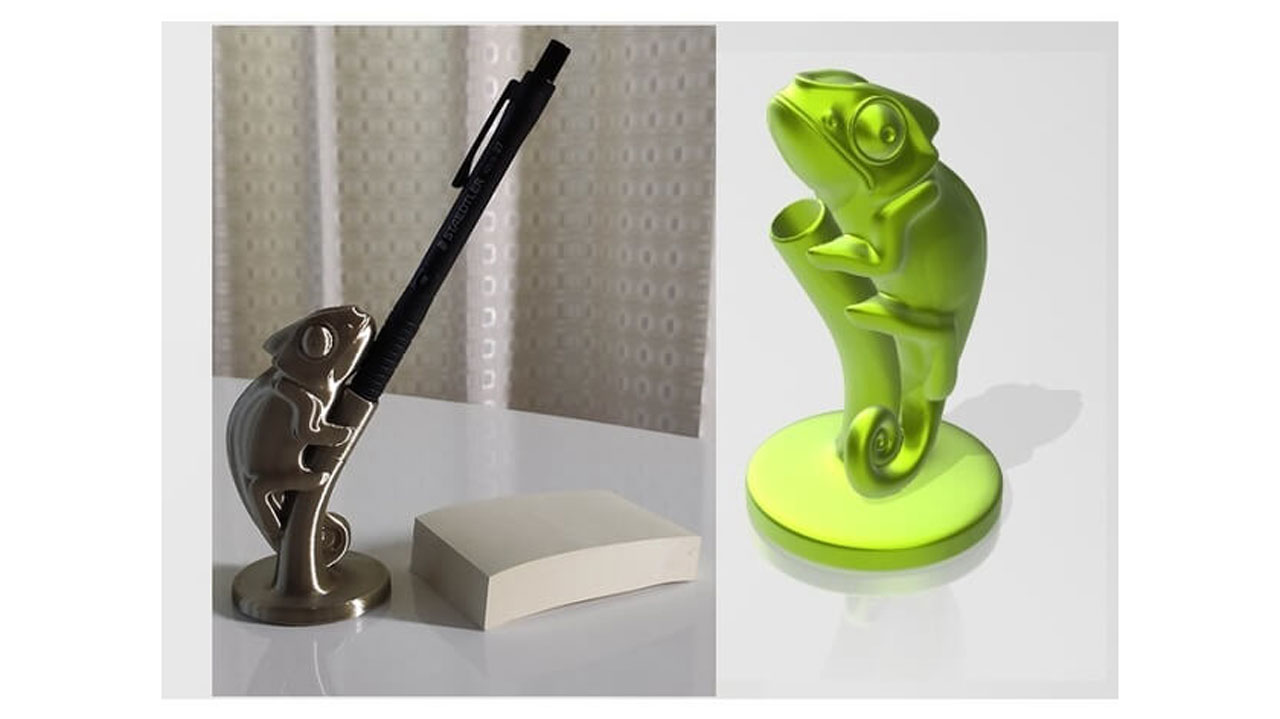 It can be printed without making use of any rafts or support structures. Although the diameter of the feature of the pen hole is 10 mm only, it can be customized with a 12 mm hole for bigger pens. Source: thingiverse
2)  Bernini
Well, this isn't just any sculpture that we are suggesting you 3D print for some sort of a showpiece. It's Gian Lorenzo Bernini – the biblical hero who was called on by the Philistines to fight against the Israelite army of King Saul.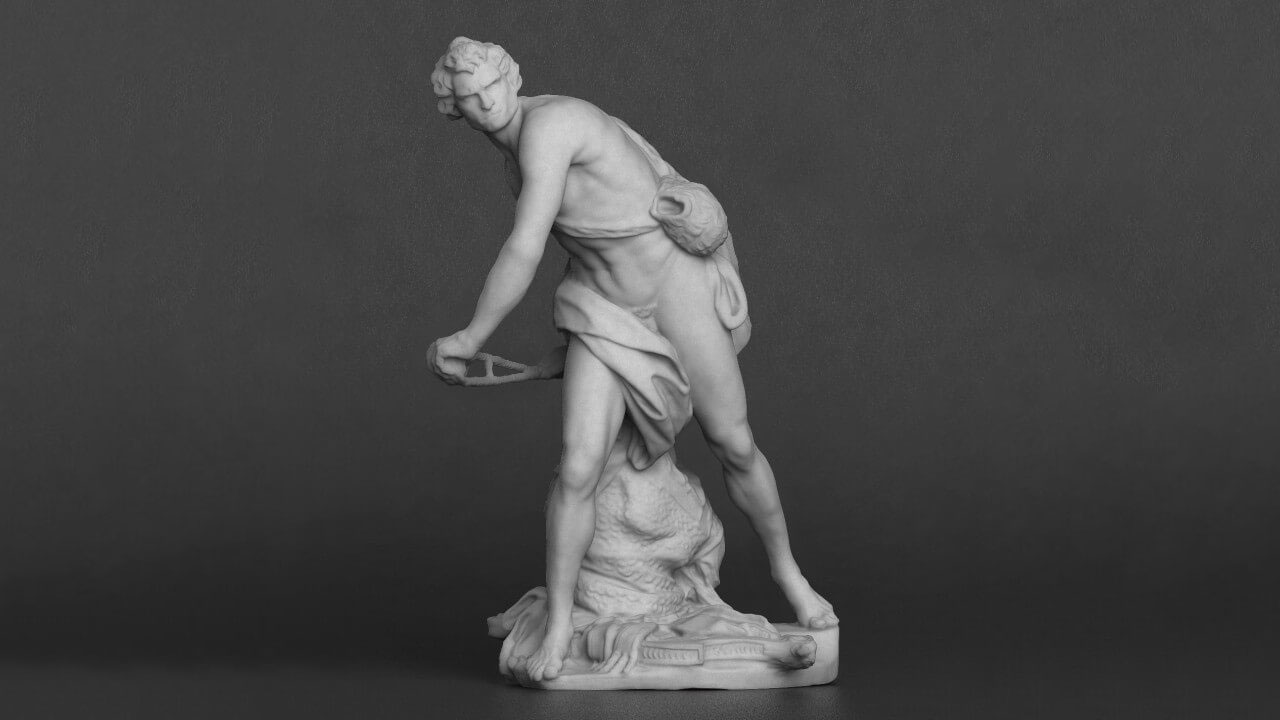 Its original statue is one of the greatest works of the 17th century but obviously impossible to own. So, you can 3D print one for your place from the STL 3D model available on MyMiniFactory. It will keep on inspiring you about the heroism prevalent in the 17th century. Source: MyMiniFactory
3)  Bridge Lamp
If you wish to illuminate your desk with a unique lamp, here is one. For making it work, you need multiple 3D printed parts as well as some sourced electronic and LED components.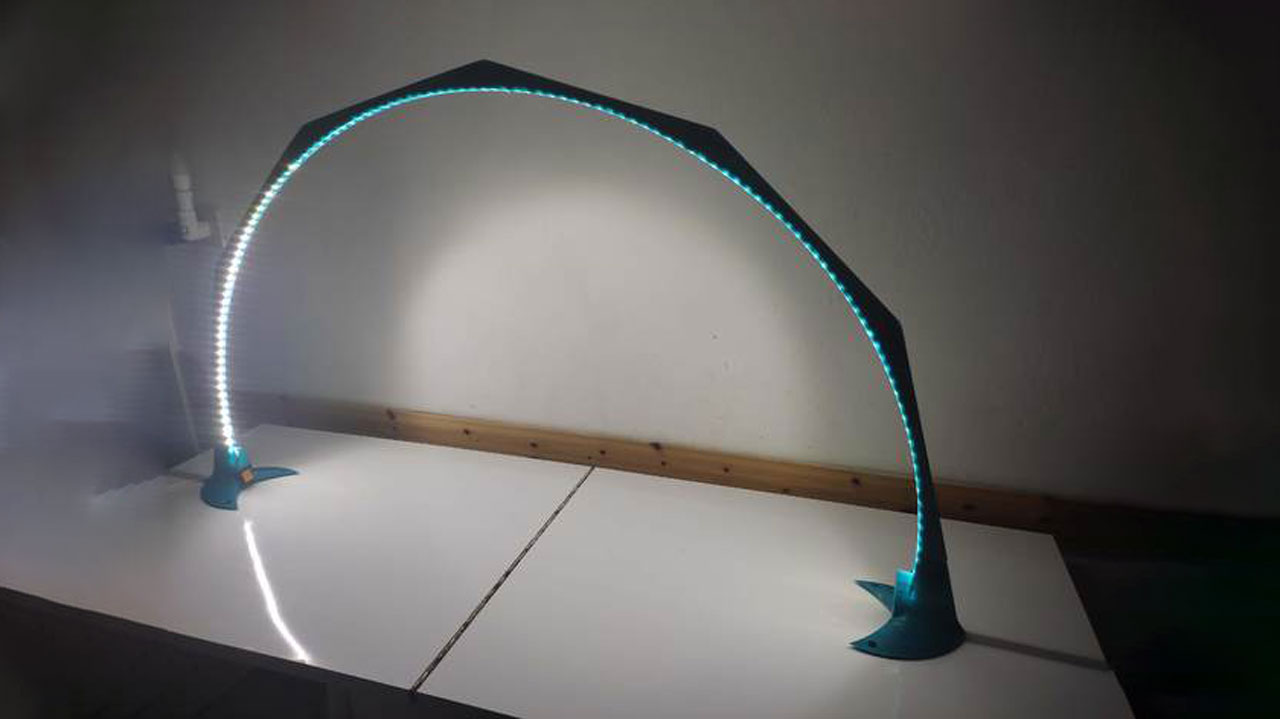 So, instead of installing something that could cost a lot of money with a designer's name attached to it, why not put up this distinctive and dramatic bridge lamp? It needs no support structures or rafts. Source: thingiverse
4)  Greek Meander Lamp
This one is not specifically meant for work desks. Although there is no restriction on using it on your work desk, it's just more lucrative for dark corners of your house. Corners where typically three walls meet and a new pattern can be looked upon in a focused manner. Source: thingiverse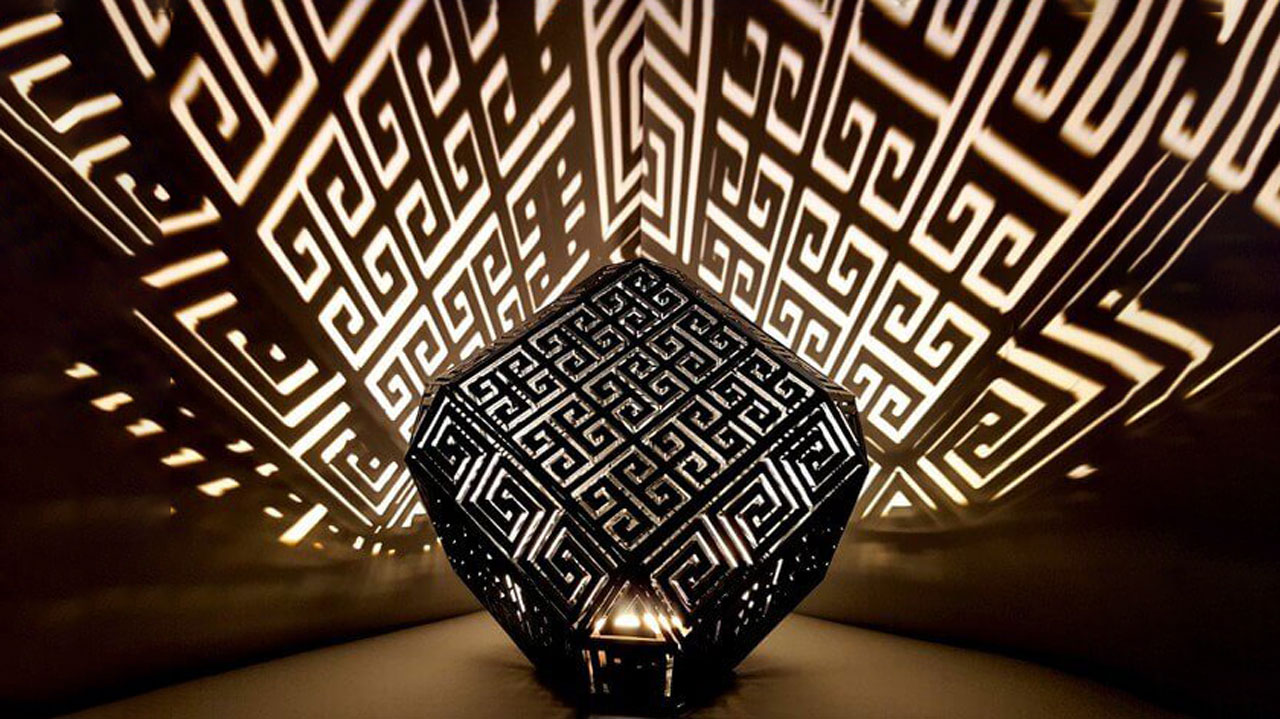 Yes! The lamp houses one of the most ancient Greek designs that will light the corners of your space like no other. It is easy to print even with a small budget 3D printer and it's scalable for smaller beds. So now you know that Greeks came up with more intriguing stuff than just Democracy and Philosophy, eh? If you don't own a 3D printer yet, Here's a list of small budget 3D Printers Under $100 to help you get started!
5)  Mechanical Planetarium
If you are a fan of the solar system and its arrangement, you must consider this one as your house's showpiece. It is a fully functional mechanical planetarium that, according to the designer, models the orbits of the six innermost planets of our solar system, including the moon. The designer also claims how one rotation of its wheel equals 14 days of planetary movement. Isn't that intriguing?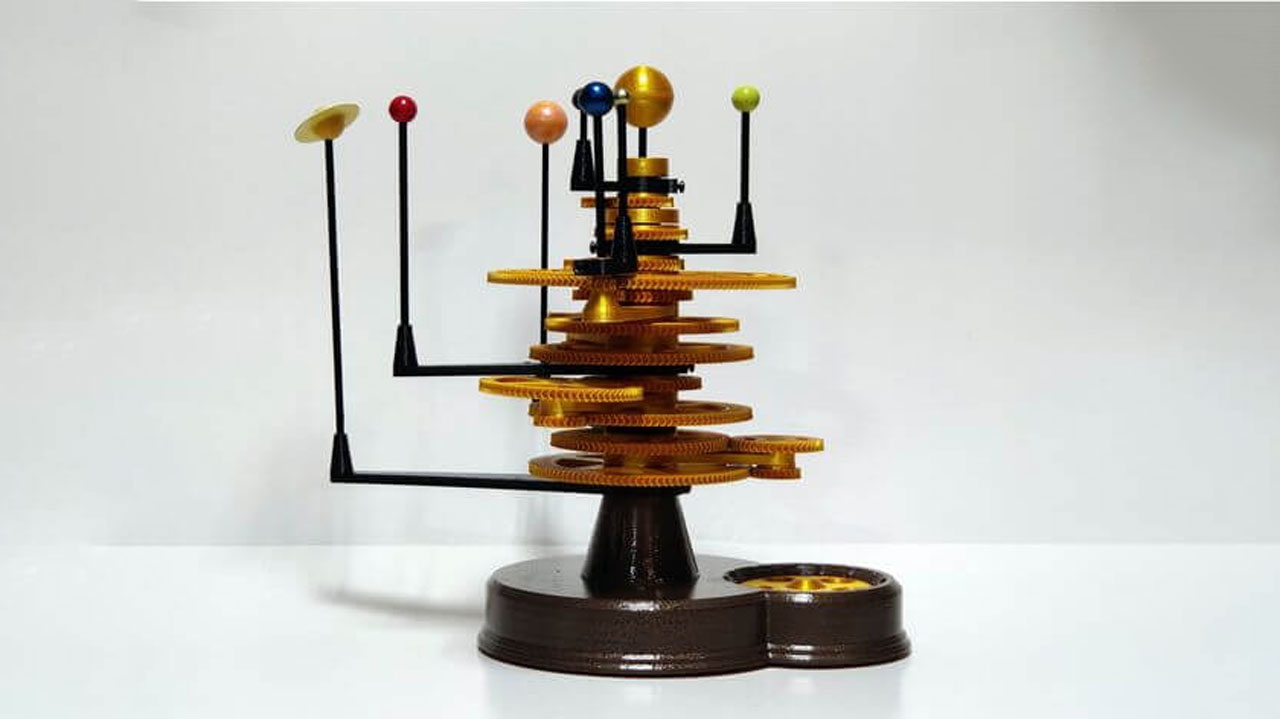 For printing this model, you need a little bit of patience, screws, and paint colors as per the planets. The model that is displayed by the designer was printed with 15 percent infill, 0.25 mm layers, and 0.4 mm nozzle. Source: thingiverse
6)  Modular Super Mario Bros Paper Towel and Napkin Holder
Here is an interestingly funny way to portray your skill set to others. Not a lot simple but can certainly offer great experience to beginners. This modular super Mario bros holder has six different 3D printed components needing assembly later:
Napkin holder/case
Base
Paper towel pipe's mid-section
Paper towel pipe's top
Flag
Castle/base
Flag brick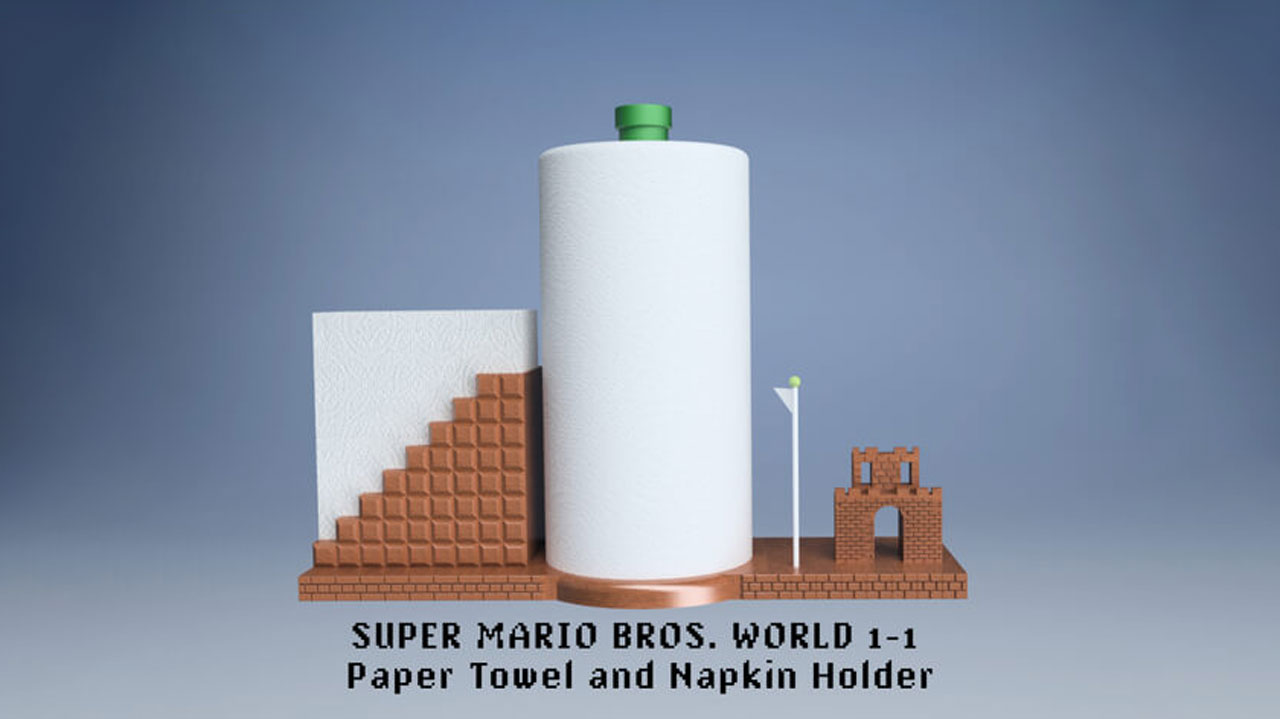 The designer recommends printing it with PLA 3D printing material. Although you will need rafts and supports, printing this part is not severely difficult. Source: thingiverse
7)  Curved Honeycomb vase
Fond of flowers at your place? Why not print this super cool honeycomb vase which has a cool and unique geometric texture pattern. It has a stable bottom and block-like overall design that makes it extremely aesthetically pleasing wherever it's kept. Place it near your room's window, or glass work desk and it'll be a highlight for every visitor. Source: thingiverse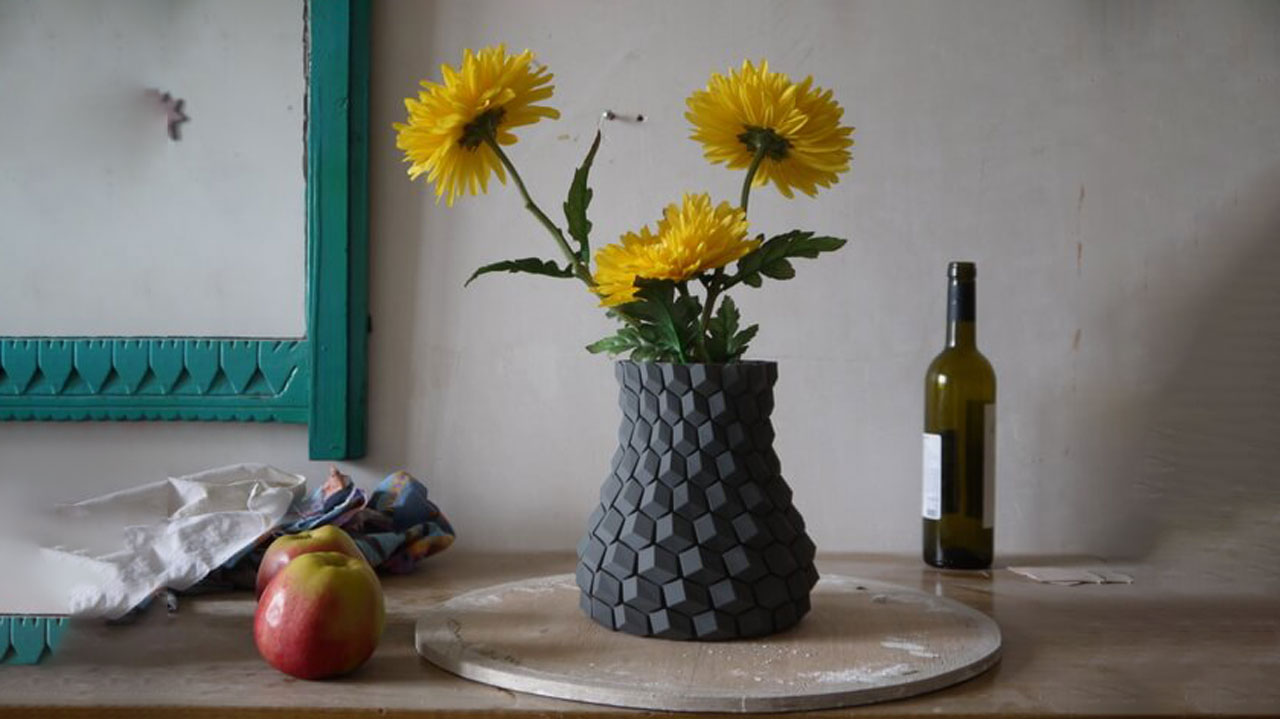 The Conclusion
There are too many ordinary STL files available online. But only some of those designs can stir your skills to help jump to the next level from being just a beginner. Just like the examples that are mentioned online, you can find many such designs all by yourself. However, do not forget to give these fascinating ideas a hand. You would love to see these files taking shape for real.