BIOSTAR, a leading brand of motherboards, graphics cards, and storage devices, announced the celebration of their 35th anniversary with amazing surprises for their fans.
As one of the foremost tech brands renowned globally, BIOSTAR has always thrived in providing the best products to their customers. Spearheading the charge for innovative technology and product research, BIOSTAR has opened the doors for consumers to taste the best, cutting-edge technology the industry has to offer. Specializing in motherboards, graphics cards, and storage devices, BIOSTAR has grown its business to cater to any use case, with a wide range of products suiting casual, enthusiast, or business use.
Celebrating 35 years of unparalleled excellence, BIOSTAR has decided to bring the cheer of celebration to their beloved fans.
To convey the spirit of BIOSTAR as a brand, their marketing team has proudly created a theme song with a dance music video named "JUST IN TIME" commemorating the lively, innovative essence of BIOSTAR's brand values and heritage. The BIOSTAR team plans to launch the song soon and they hope to bring cheer and joy to fans and showcase what BIOSTAR is all about.
Global Giveaway
Furthermore, BIOSTAR has partnered with FSP and AEROCOOL to spread the cheer of their 35th anniversary to fans with a global giveaway. Starting from the 19th of October to the 15th of November, BIOSTAR has planned to host a series of celebration events that will let their fans win amazing prizes.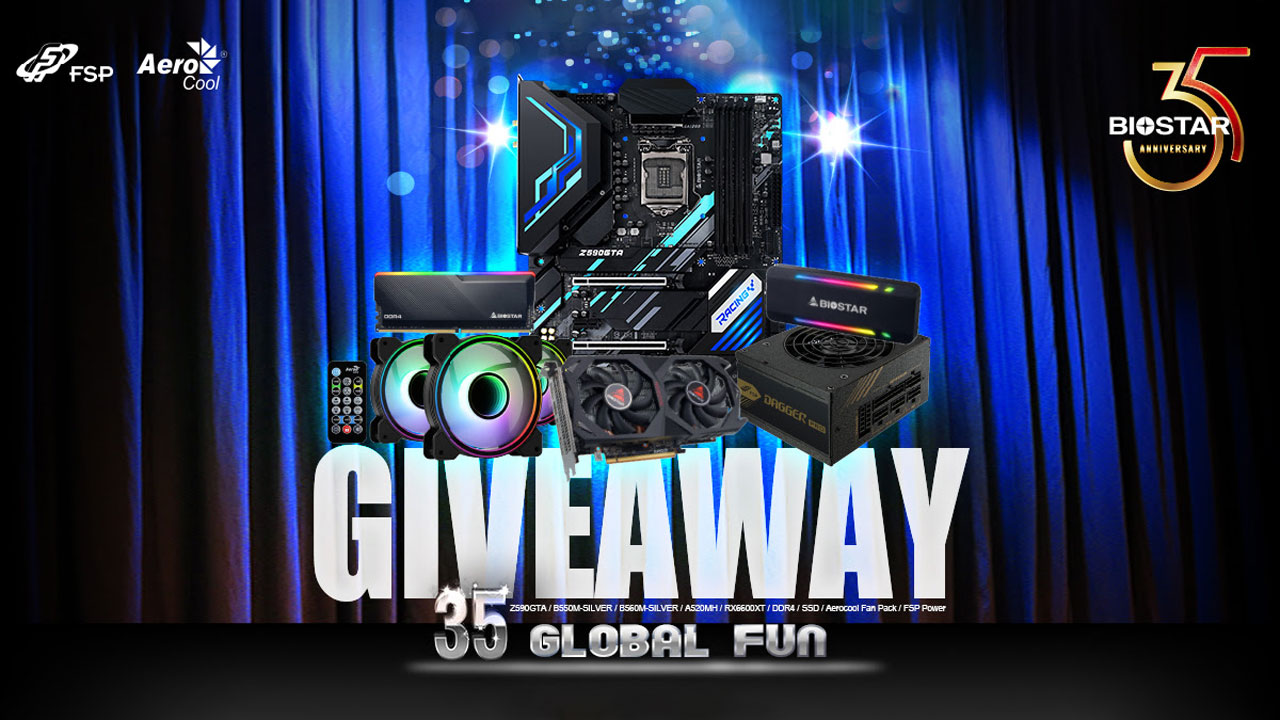 A total of 9 lucky winners will walk away with some of the best products in the market including BIOSTAR motherboards, GPU, and storage devices. All the information regarding the giveaways will be posted on BIOSTAR's official social media channels, so stay fans should stay tuned in not to miss this chance.