CyberMedia and TAITRA warmly introduces the CyberMods 24hrs sponsors
CyberMedia, together with TAITRA, announces the brand partners and sponsors that will be featured in the builds during the CyberMods 24hrs. The modders will be provided the same components and it is up to them to completely separate their builds from the rest of the competitors. This adds an extra level of challenge as all participants will have the same building blocks for their system and that leaves the rest to their skills in how they present the final build.
During the event, brand partners will also showcase their latest and greatest products on-site and those present will be some of the first to experience what these brands have in-store in the future. Brands have exclaimed their excitement in being part of another way to showcase the incredible passion of enthusiasts and the creations and performance that can be had with their products.
ZADAK511
ZADAK511 is once again pleased to be part of a momentous occasion at COMPUTEX in partnership with CyberMedia and this time around it is time for ZADAK511 to showcase the amazing design with 100% handcrafted modding PCs that only its products can exude.
Founded by Z511 LAB by a group of modders, gamers and tech enthusiasts, ZADAK511 is a genuine player in the customized modding PC market and offers some of the most innovative designs and exquisite workmanship in this market segment. Not only the cutting-edge, handcrafted, and innovative modding PC but also the world's first RGB dual-interface gaming solid-state drive and the high-performance RGB gaming DDR4 are what makes ZADAK511 so unique and priceless.
THERMALTAKE
Long-time supporter of modding and a mainstay in the industry since 1999, Thermaltake Technology Inc., more commonly referred to as Thermaltake have revolutionized the case and cooling industry with their innovative designs and radical thinking in product development. With the mission to "Deliver the perfect user experience", Thermaltake has already become a leading brand in computer hardware & peripherals in the PC DIY market and the number one choice for PC modders worldwide.
Thermaltake are excited to be part of CyberMods 24hrs at COMPUTEX 2017 and are looking forward to see these top tiers contestants use the Toughpower Grand RGB 850W Gold Fully Modular Power Supply, along with Thermaltake liquid cooling components, to transform the Core P3 Open-Frame ATX Wall-Mount Chassis into a breathtaking creation.
COLORFUL
COLORFUL is known for its focus in DIY and customization, providing gamers and enthusiasts products that give them unlimited freedom to fully personalize their motherboards and graphics cards. To showcase the latest line of COLORFUL products that define this mindset, COLORFUL will be the foundation of the CyberMods 24hrs build with the introduction of the new products, the iGame Z270 Ymir X motherboard and the iGame GTX 1080 Vulcan X OC.
The iGame Z270 Ymir X motherboard supports both Intel 6th-gen Skylake processors and the latest 7th-Gen Kaby Lake processors for the LGA1151 socket. It supports dual-channel DDR4 memory up to 64GB in capacity and 14-phase power delivery design reinforced with Colorful's iGame Pure Power technology for the best power delivery performance.
Read more about the iGame Z270 Ymir X
Read more about the iGame GTX1080 Vulcan X OC
AOC AGON
AGON displays are designed with the competitive gamer's vision at heart and are proud to present their firs-class specs and sleek monitor in CyberMods 24hrs event this time at COMPUTEX. They want their displays to bring beginner and professional gamers alike closer to their winning aspirations, whether that's simply climbing higher on ranked ladder or becoming a world champion.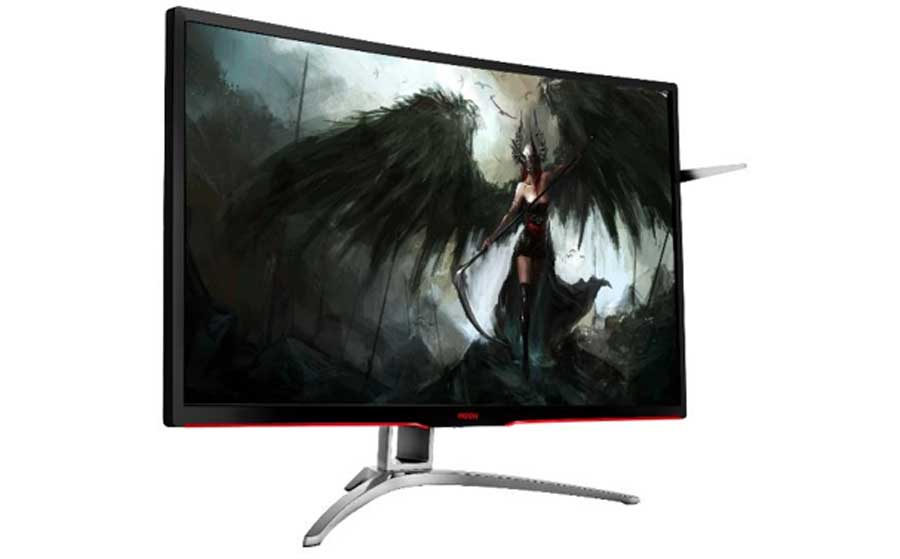 Gaming is about immersing oneself in a digital world where everything is that much cooler. The AG322FCX AMD FreeSync Full HD monitor enhances the experience with a 31.5″ Curved VA panel and several optimization tools. 144Hz refresh rate and the Free-Sync technology keeps the experience untainted by stutter, lag, or motion blur.
SHARKOON
Sharkoon is a brand specializing in PC cases, power supplies, peripherals & gaming, and will be attending CyberMods 24hrs to showcase their latest line of gaming peripherals. The SKILLER gaming series from Sharkoon will be on full display, to include the SKILLER MECH SGK1 Gaming Keyboard, SKILLER SGM1 Gaming Mouse and SKILLER SGH1 Headset. Also being introduced for the first time will be their new SKILLER SGS3 Gaming Seat, sporting sleek design with great comfort and ergonomics.
CyberMods 24hrs Event Information
The CyberMods 24hrs modding competition will be held during COMPUTEX 2017 at the Nangang Hall 4F, Light Gallery starting May 30th to June 3rd at 9:30am until 6pm.
Date:

May 30th – June 3rd, 2017

Event:

9:30am – 6pm

Location: Nangang Exhibition Center, 4F Light Gallery
Opening Ceremony
Award Ceremony
Date:

May 30th, 2017

Registration: 10:30 am

Time: 11:00 am – 12:00 pm

Date:

Jun 2nd, 2017

Registration: 15:30 pm

Time: 16:00 pm – 17:00 pm
Workshop information
CyberMods 24hrs is also about introducing PC modding to a broader and more mainstream audience. The workshops that are included can be found in the table below where it sports a range of activities that allow the public to interact with experience modders learning the basic of PC modding.
Date
30-May
31-May
31-May
1-Jun
1-Jun
2-Jun
3-Jun
3-Jun
Time

3:00PM – 3:30PM

11:00AM – 11:30AM

3:00PM – 3:30PM

11:00AM – 11:30AM

3:00PM – 3:30PM

11:00AM – 11:30AM

    

11:00AM – 11:30AM

 

2:00PM – 2:30PM

 
Topic
PC Modding 101. Introduction to PC Case Modding
Intro to Acrylic and Tools
Basic Acrylic Fabrication
Cable Sleeving Guide
Liquid Cooling 101 Introduction to watercooling
Fitting Introduction
Coolant Mix Introduction
Watercooling 101 Tube Bending Workshop
PRESS RELEASE