As you might have heard already, ray tracing has taken over Gamescom 2019. For an instance, Nvidia announced real-time ray tracing for blockbuster franchises such as Minecraft and Dying Light 2, and have shared plenty of new trailers and screenshots for Bloodlines 2, Call of Duty: Modern Warfare, Watch Dogs: Legion, and other upcoming AAA ray-traced games.
Today, Nvidia posted new videos highlighting Minecraft, SYNCED: Off-Planet and Watch Dogs: Legion that contain up to 5 minutes of ray-traced gameplay goodness
Big Performance
Nvidia also released a Gamescom 2019 Game Ready Driver that packs some big software optimizations for Apex Legends, Battlefield V, Forza Horizon 4, Strange Brigade and World War Z. They are expected to increase framerates by up to 23%.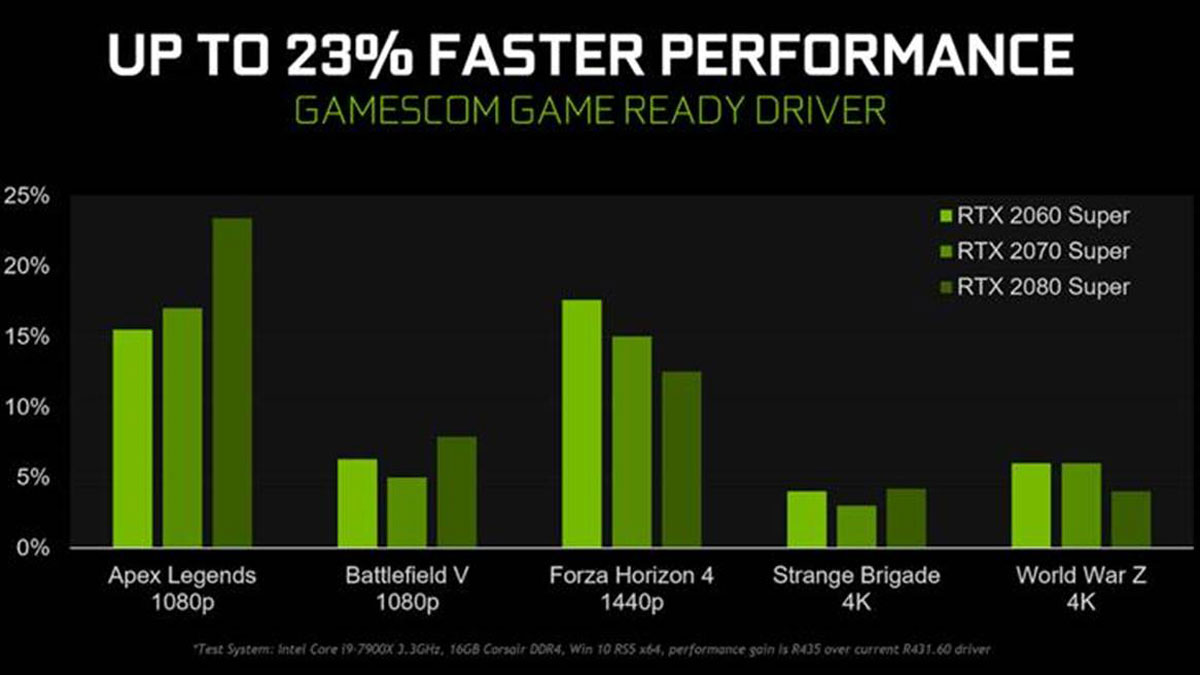 New Features, Enhanced Functionality
Also included are several new beta features based on feedback and requests from the Nvidia community. That includes:
Ultra-Low Latency mode for faster input response
Integer Scaling display mode for pixel art games
A new GeForce Experience Freestyle sharpen filter
Details on each new feature can be found on the GeForce.com Article.
New G-SYNC Compatible Monitors
Finally, Nvidia's new driver brings support for 3 new G-SYNC Compatible gaming monitors (ASUS VG27A, ACER CP3271, and ACER XB273K GP). There's also a day-0 game support for Remnant: From The Ashes.
PRESS RELEASE