As the world struggles with a pandemic that has tragically claimed hundreds of thousands of lives, we've all been doing our part by following social distancing guidelines to slow the spread. All this time at home does mean we're focusing on gaming for relaxing after a day of hard work more than ever.
As a global leader in gaming hardware, MSI recognizes that finding the ideal gaming system can be tough, especially when it comes to gaming monitors. Resolutions, screen sizes, refresh rates, and so on. It really can get overwhelming, and we want to simplify this experience.
To further this goal, we're proud to announce the "For Every Gamer" campaign! Assisted by a series of creative ads, the campaign's core purpose is – matching gamers with a gaming monitor that perfectly fits their needs and preferences.
MSI's gaming monitor lineup has products for every type of gamer imaginable. So, all we have to do is helping gamers find their perfect match!
To make things simple, we're categorizing gamers into three broad groups based on their primary gaming preferences and requirements:
Multi-Monitor Gaming
As the name suggests, the monitors for this group of gamers will focus on creating a seamless multi-monitor setup to extend games across multiple displays. When gaming on multiple monitors, it's vital to get an unhindered, seamless experience while having enough flexibility when it comes to monitor position, height, or angle.
Core Specifications:
Aspect Ratio: 16:9
Resolution: FHD/WQHD (1080p/1440p)
Features:
Frameless (near-zero bezel) Monitor Designs
Adjustable/Swivel Stands
Portability (on specific models)
MSI's Multi-Monitor Gaming Monitor Models:
Immersion Gaming
Immersion gaming prioritizes image quality and immersion over all else. After all, playing a game and feeling like a part of a game are completely different experiences. If you're looking for unmatched immersion, these monitors are sure to sate your every visual craving, thanks to their focus on immersive gaming. Whether you're walking through a peaceful game world or fighting in the thick of battle, you'll feel like you're right at the center of everything.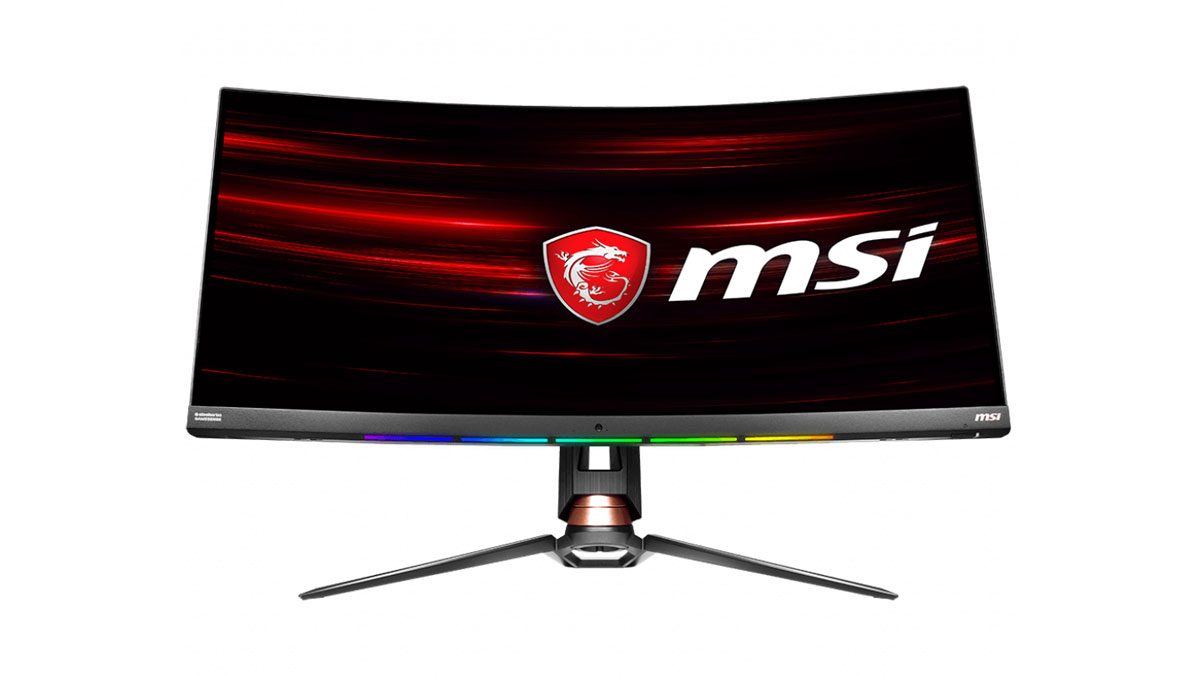 Core Specifications:
Aspect Ratio: 21:9
Resolution: UWQHD
Features:
Curved Panels
Ultrawide Resolutions
HDR
MSI's Immersive Gaming Monitor Models:
Precision Gaming
Competitive gaming requires precision and speed more than anything when it comes to monitors –  ensuring minimal input latency so that your display can keep up with your lightning-fast reflexes. Monitors in this category are best suited to those who love playing fast-paced, competitive games, and need a fluid and smooth gaming experience above all else.
Core Specifications:
Refresh Rates: 165/240Hz
Response Time: 1ms
Features:
High Refresh Rates
Lowest Response Times
MSI's Precision Gaming Monitor Models:
A Monitor For Every Gamer!
MSI has sold over one million gaming monitors, which have been recommended and recognized by over 200 media outlets and industry trade shows across the globe, such as:
Best Choice Award at Computex
CES Innovation Award at CES
CES Best Gaming Monitor by Tom's Hardware
Best Gaming Monitor by IGN
Best eSports Gaming Monitor by IGN
MSI remains committed to the pursuit of excellence so that gamers can build a battle station of their dreams without compromise. With such a broad range of top-notch monitors, MSI can offer all types of gamers precisely what they need for their gaming machines.
Whether you want to immerse yourself in beautiful game worlds, extend your games across multiple monitors, or dominate the battlefield in the most fast-paced, intensive competitive games out there, there's a stylish MSI monitor that's made just for you!
PRESS RELEASE