Nvidia Philippines on Saturday concluded their quarter long gaming campaign with the GEXT 2016 Finals, held at the SM Light Mall, Mandaluyong City. The free for all gamer's event featured eSports, and Nvidia gaming gears from their various Add In Board partners to spice things up.
At the stage, TRIC eSports took the crown as the champion of the DOTA 2 Tournament. They took home 70, 000 Pesos which is not an easy feat – with tons of other teams competing for the same glory and acknowledgment.
GALAX, one of Nvidia's AIB partners, is present at the event – featuring their latest GTX 10 series graphics cards with the GTX 1080 HOF edition towering over their other models. It is proper though, as the Hall of Fame edition is their highest series with amazing visuals, and chart topping performance. A review of their midrange graphics card here says a lot about the company's stance on the market.
ZOTAC is also at the event showcasing their own GTX 10 series flavors. I must say that they are fond of neutral yet striking graphics card designs with price to performance backing them up. We reviewed their GTX 1060 AMP earlier this year and we are particularly impressed with its performance. Stay tuned for our review of that GTX 1070 AMP at the back though. :)
Palit also took a piece of the action with their JetStream, and GameRock Series of GTX 10 based graphics. We already took these babes for a spin and they too offers great value for the price.
Now GIGABYTE has yet to send us anything to check out but we're happy that they are alive and kicking well on this side of the globe. The last time I held one of these cards was at COMPUTEX 2016.
Another one who have yet to land on our test system are the Inno3D GTX 10 series cards. These are shiny, dope looking cards.
MSI's booth at the event is a busy place. They've got dragons, complete gaming rigs, and just about anything that you wish you had. We've got an MSI GTX 1060 powered notebook, a GTX 1050 and GTX 1050 Ti here up for review so watch out for those sometime this week.
Of course, it wont be an Nvidia event without ASUS. While the company lacks graphics cards on display, they make up for it by featuring a demo unit of their ASUS Imperator Gaming PC. It's fast, it's pretty and you can actually buy it for 184, 000 PHP. Too hot to handle?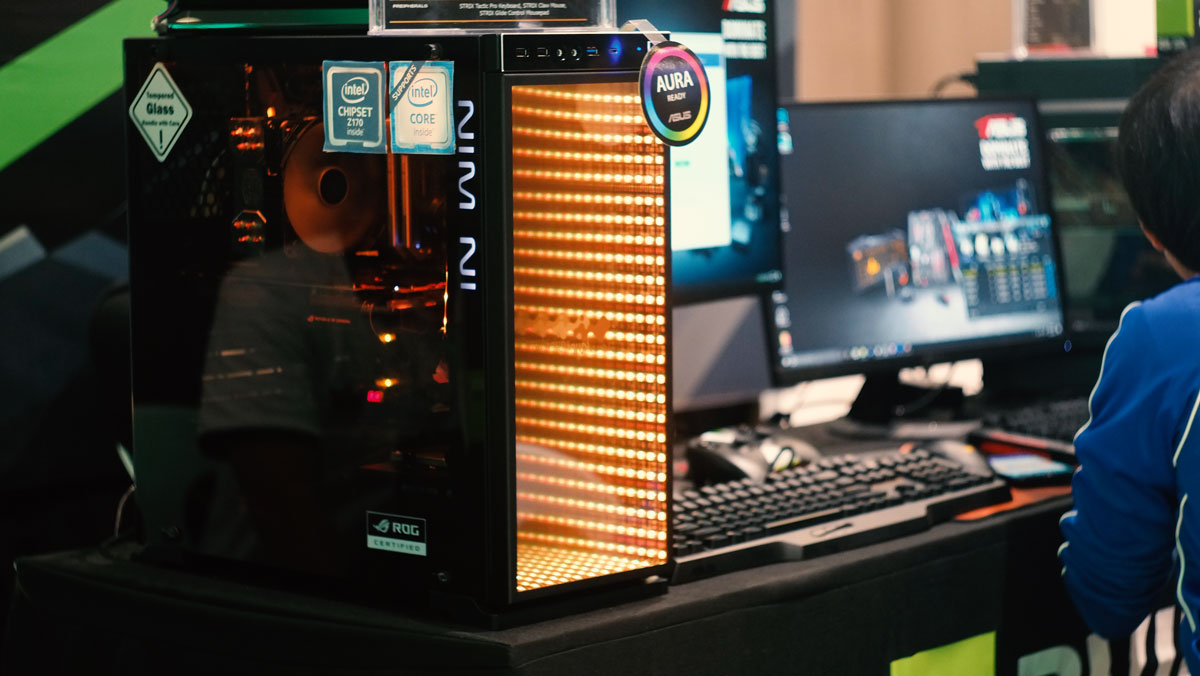 Learn more about Nvidia Philippines at Facebook or join the official GeForce Community Group HERE.