NVIDIA Studio has some love to share in September, starting with an update to the popular paint-by-AI tool, NVIDIA Canvas.
This month is packed with goodness as it also includes:
The September Studio Driver, with support for the upcoming Windows 11 release and the Jianying Pro video editing software, popular in China
New Studio laptops from ASUS, the ProArt StudioBook 16, Zenbook Pro and VivoBook Pro
A brief look ahead to Adobe MAX
And some guidance to help creators choose the Studio laptop that best fits their creative workflows.
Using Canvas, creators can chase the clouds away, or paint them into place. And with the latest update, they can apply the look and feel or "style" of their own images to their final Canvas painting. Custom styles are getting incorporated into the update, available for download starting on Monday, September 20.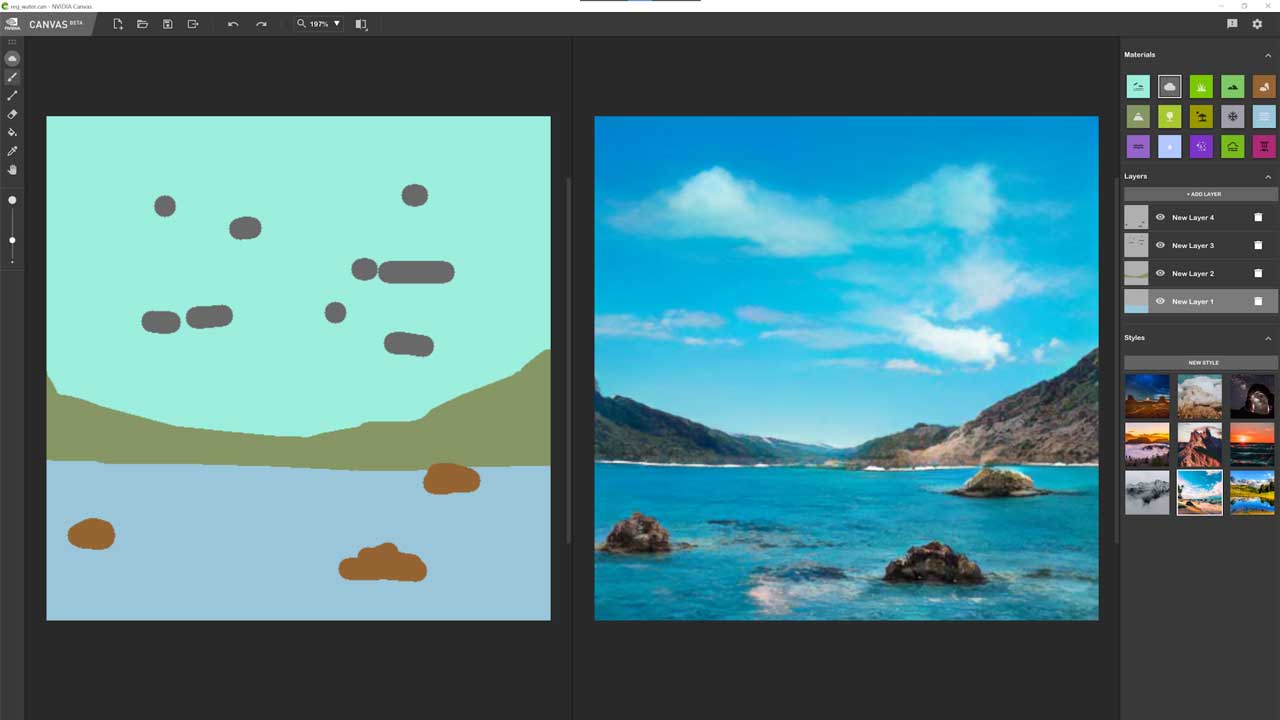 Creators can upload an image, turning it into a custom style, and NVIDIA Canvas will adopt the style of that image.
You can read more about the Canvas update, the September NVIDIA Studio Driver and more in the Find the Love We Shared in September: NVIDIA Canvas Update Paints With New Styles blog post.
Press Release