Nvidia isn't exactly the first brand to come into mind when it comes to laptops. That's especially true if we're considering Apple's studio ready hardware and software solutions in the last few years. Content creation is just Apple's strong suit backed up with product releases on an annual basis and software suite seemingly perfected for the last decade.
Thing is, there's already a number of software and hardware solutions that could rival or even beat Apple. Problem is, no one tried to create a standard back then as to what a studio capable windows laptop should be.
Enter the RTX Studio branding for laptops. First announced at Computex 2019, the RTX Studio is basically a combination of hardware and software solutions tasked to create a standard in productivity and performance across all creative apps. This is a clear shot at Apple and is heavily reliant on overall performance over the physical design compared to lets say, an Ultrabook branded solution.
For reference, an RTX Studio laptop with an RTX 2080 Max-Q inside could edit a video up to 6x faster compared to a MacBook Pro with a Vega 20. That's with the Adobe Premier Pro which is a technically Apple's home court.
Nvidia RTX Studio itself is not constricted to laptops alone featuring even desktop based solutions. Regardless, both platforms must be able to support video editing, 3D animation, photography, graphics design, architectural visualization and broadcasting as requirements. That's basically a lot of applications and with it comes a massive concern for compatibility and performance.
In order to address those potential issues, Nvidia has to implement a set of requirements for the hardware and a special driver to get the best possible balance of reliability and performance. It is easy for the most (CPU, RAM, SSD) but it is easier said than done when it comes to Nvidia's part. For an instance, Nvidia had to release a separate Studio Driver for the desktop and laptops. Nvidia also released the Studio Stack which is a set of software with SDKs and APIs for app developers and comes preloaded with the driver. The RTX hardware is essentially the heart of this platform after all.
Nvidia RTX Studio Bundle
If those are not enough to convince you, Nvidia is also bundling a complimentary three-month membership to Adobe Creative Cloud with the RTX Studio laptops and desktops starting this January 13th of 2020. That's basically everything you need to get started creating. Head over to this link for more details: https://www.nvidia.com/en-ph/design-visualization/creators/laptops-desktops-with-adobe-cc/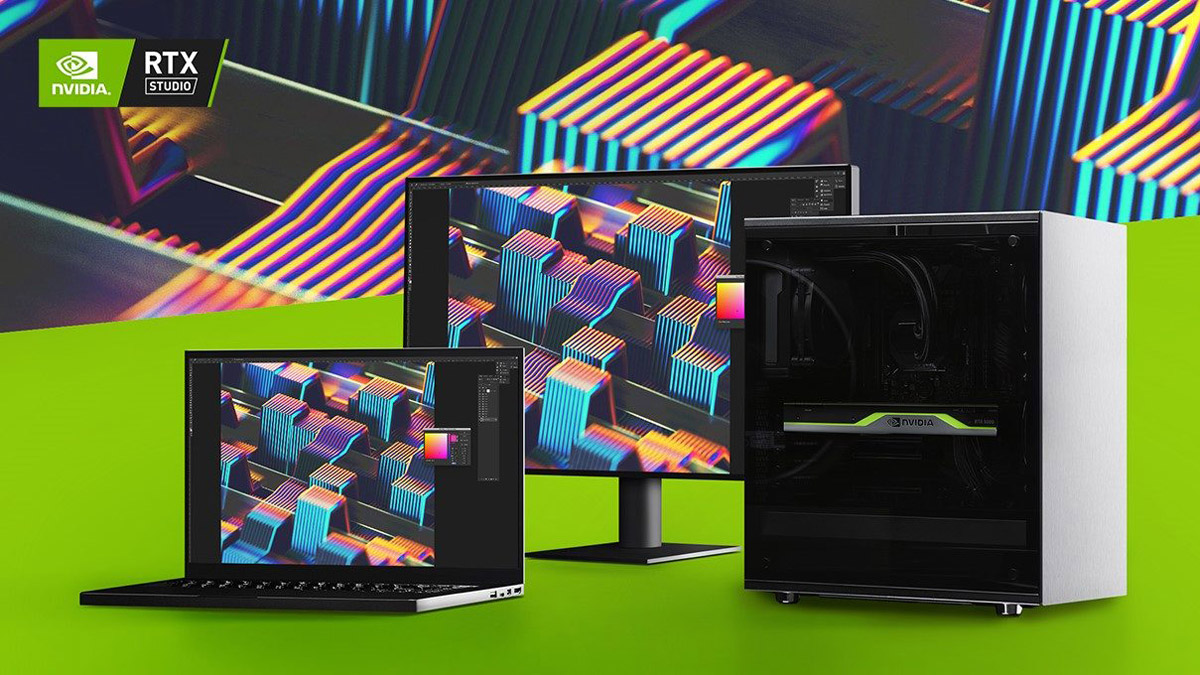 With those out of the way, let us take a look at the current line-up of Nvidia RTX Studio laptop from Acer, Asus, Dell, Gigabyte, HP, MSI and Razer.
Acer ConceptD 7 and ConceptD 9
The ConceptD laptops are essentially Acer's top end offerings and with huge differences as well. First off, the ConceptD 7 is dubbed as a Mobile Design Station with its thin yet very much capable hardware combination. That includes a 15.6 inch IPS panel with a 4K UHD resolution. It also covers 100% Adobe RGB and is PANTONE Validated. Powering that up is a GeForce RTX 2080 graphics card in Max Q design.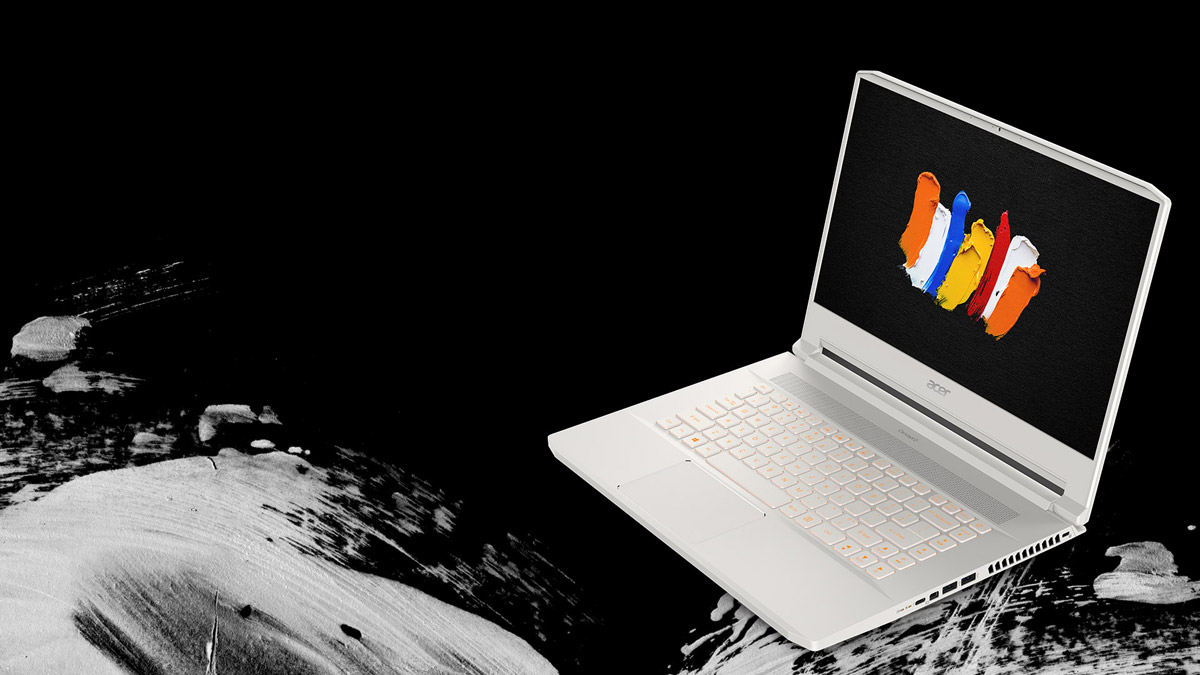 The ConceptD 9 on the other hand is a different specimen. It has what Acer calls an Ezel Aero Hinge which basically allows the laptop to take a number of forms. It also comes with a 17.3 inch panel which is also 100% Adobe RGB and PANTONE validated. What's under the hood? A Core i9 processor paired with a GeForce RTX 2080 graphics.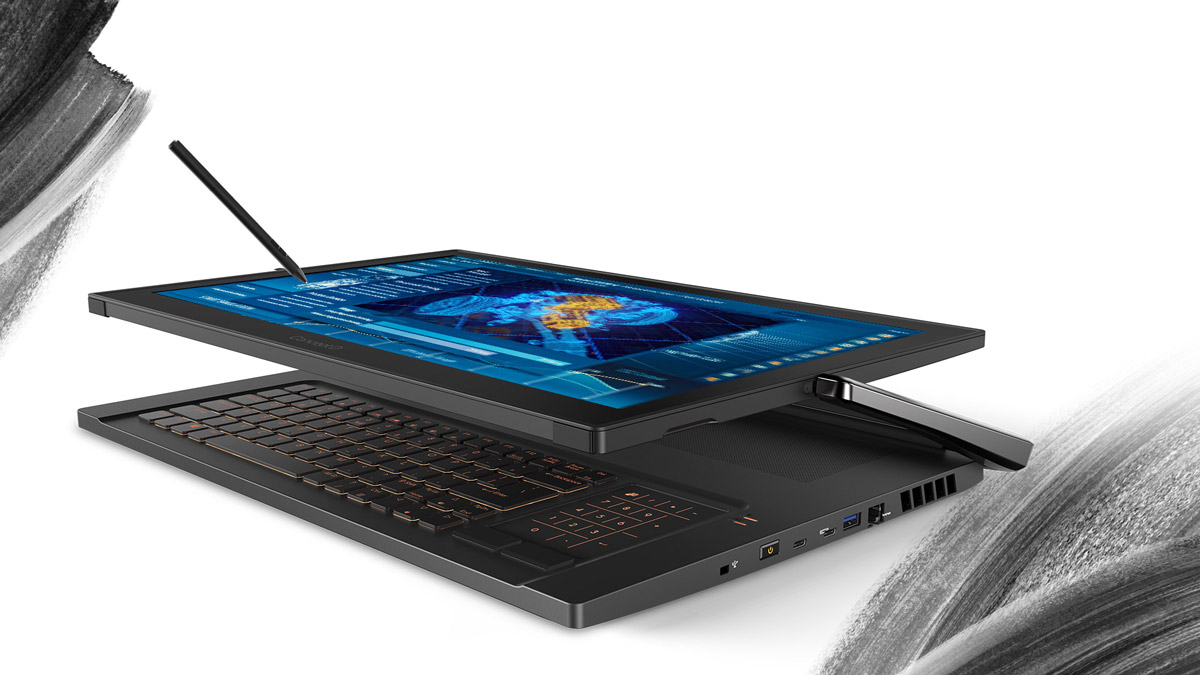 ASUS ZenBook Pro Duo
The ASUS ZenBook Pro Duo is one of the few laptops here that we've got a chance to play with. This one is the highlight of ASUS at Computex 2019 and there's a good reason for it – its multitasking capabilities.
Equipped with dual 4K touch panels and a stylus, the ZenBook Pro Duo allows you to transform the laptop to what suits you best. The kicker here is it's only available with a GeForce RTX 2060. Totally understandable considering its dual screen design.
Dell ALIENWARE Gaming Laptops
Dell's ALIENWARE laptops are technically tailor made for gaming but it doesn't mean they couldn't handle the workload of a mobile workstation or meet the RTX Studio requirements. Since these laptops could be configured with specifications to match just that, there's no reason not to add them to this list.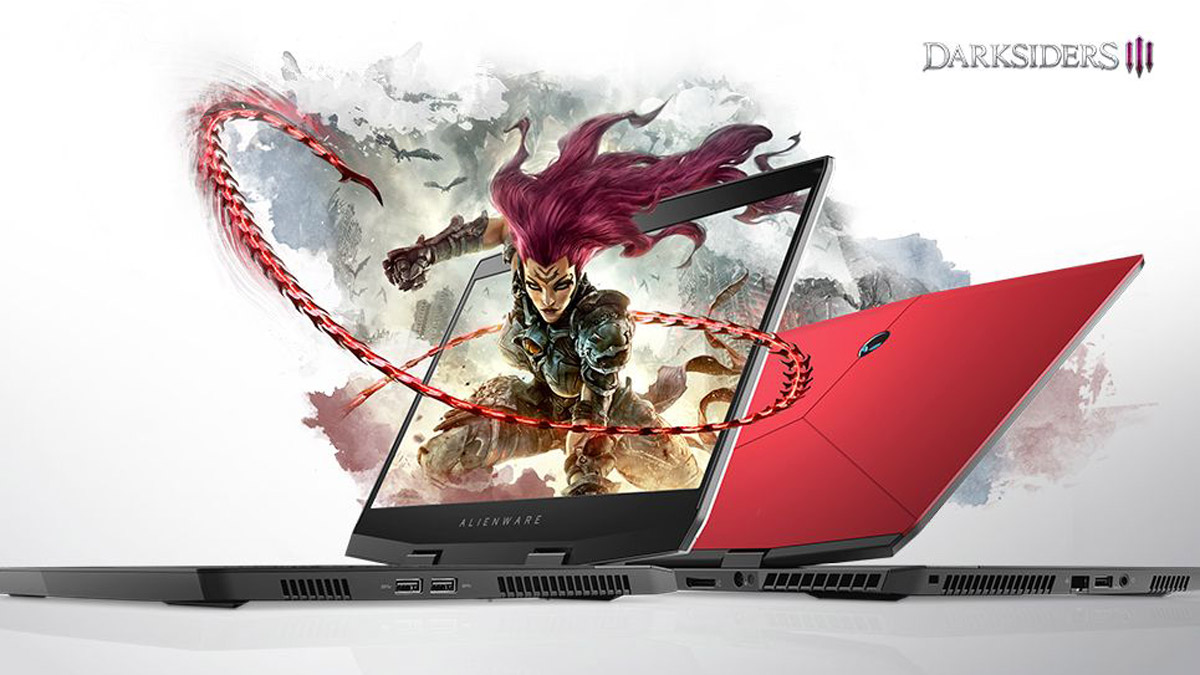 For starters, the latest ALIENWARE M15 model could be configured with an Intel Core i9-9980HK and an NVIDIA GeForce RTX 2080 as its power house. On top of it, there's a 15.6 inch 240Hz HD panel with 100% sRGB color gamut as an option. Not enough? A 60Hz 4K UHD OLED with DCI-P3 is also available.
MSI P65 Creator and P75 Creator
The MSI P65 and P75 Creator are two sub 20mm laptops with over 8 hours of total battery run-time. The P65 Creator is a 15.3 incher with a Full HD IPS-Level display while the P75 Creator boasts a 17.3 inch 4K UHD panel with 100% Adobe RGB color gamut.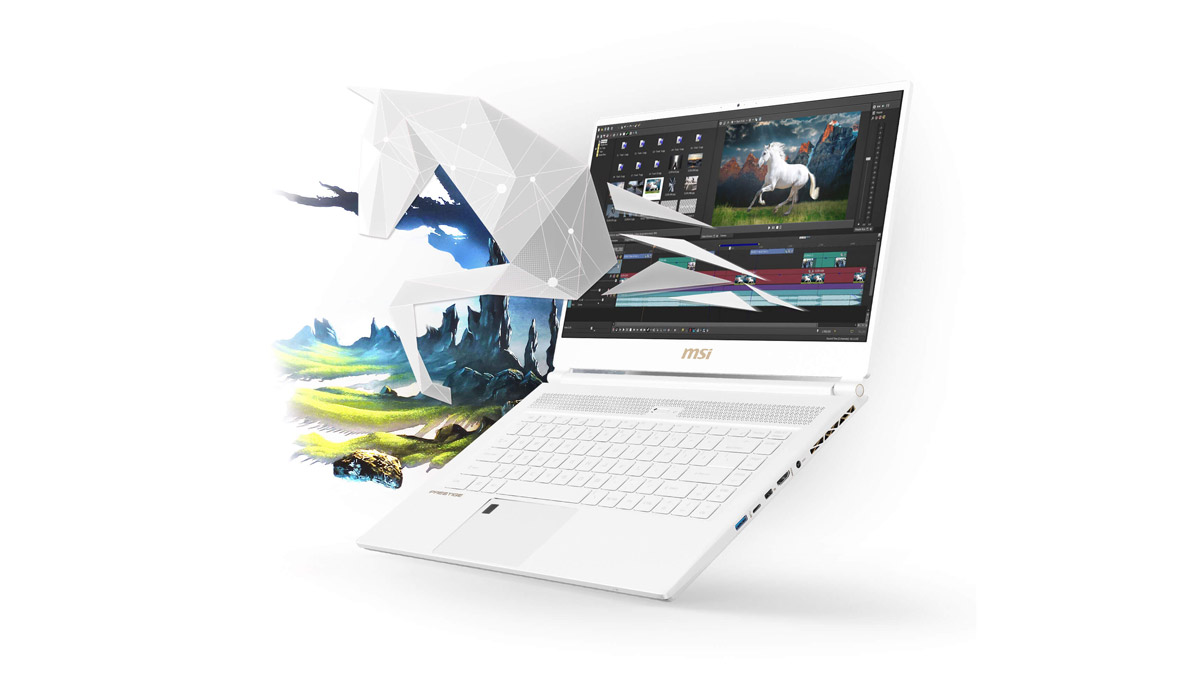 If you have to choose based on performance, go with the MSI P75 Creator. It is a much more powerful device with support for an Intel Core i9 CPU and an Nvidia GeForce RTX 2080 GPU. The larger display panel with 4K UHD option is also hard to miss.
HP OMEN 15 and OMEN X 2S
The HP OMEN 15 and OMEN X 2S are proper gaming notebooks on their own. Don't make their aggressive design fool you though since both are equipped to tackle even the most demanding tasks thanks to its configurable options.
One of its highlights of the OMEN X 2S over its brother is the is 6 inch 1080p panel which is basically similar to the ZenBook Pro Duo's concept – only smaller and without the touch functionality. Cooling on the other hand features a 3-sided venting with an unrestricted intake. HP also partnered with Thermal Grizzly for the liquid metal thermal compound. That's something you'd find on high-end desktop builds.
LENOVO Legion Y740 15 and Legion Y740 17
The LENOVO Legion Y740 is also another gaming laptop on this list. Available in 15.6 and 17.3 inch versions, the Y740 is a sleek looking gaming machine that you would mistake for a workstation laptop – fits well inside a coffee shop even.
Available in tons of configurations like many of the laptops on this list, the Legion Y740 could house a Core i7-9750H, a GeForce RTX 2080 or even a 2 TB SSD if you feel generous.
Razer Blade 15 and Blade Pro 17
Now if you really feel that generous, the Razer Blade 15 and 17 are the RTX Studio laptops for you. Equipped with the world's first optical laptop switch, the Razer Blade 15 model is even enough to sate most gamers appetite. It also comes with a 15.6 inch Full HD 144Hz display, with 100% sRGB coverage and is calibrated out of the box. Comes optional with a Quadro RTX 5000 GPU too which is really nice.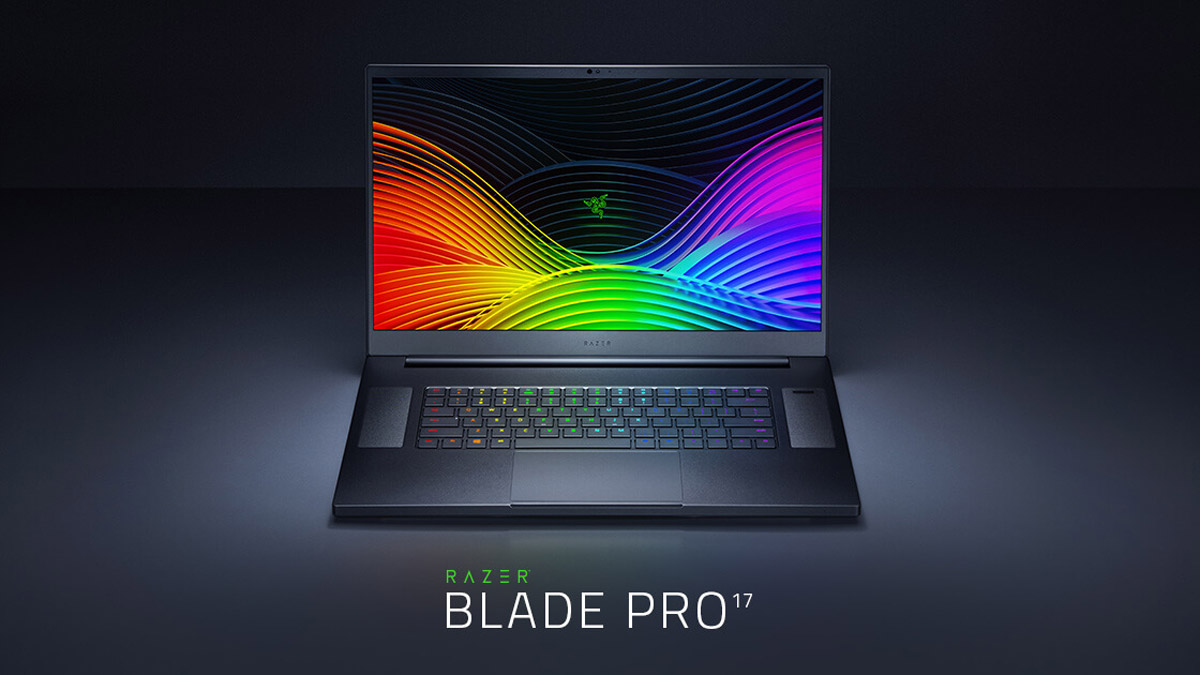 If the Razer Blade 15's screen space is not enough, then the Blade Pro 17 is your next bet with even a configurable 4K UHD touch display. If you could picture what a Mac Pro for gamers would look like, then the Razer Blades are your options.
Nvidia RTX Studio and the future
Most laptops with the RTX Studio branding are essentially gaming capable ones. The magic recipe here are the minimum requirements, plus the RTX graphics card's capabilities to run both the Studio and Game Ready drivers. Both drivers are essentially gaming and content creation ready. It's just a matter of what you prioritize the most.
As far as selection goes, there's a lot to choose from the current RTX Studio line-up. Numbers would be even greater as the year progress and that should give Apple a jump scare considering that by specifications and pricing alone, these laptops definitely rips. Let us take the current Apple MacBook line-up as an example here. With only 3 models to choose from – and with only a single model near the RTX Studio's specifications, it's not that hard to think about leaping over the greener side of the fence.
Adding fuel to the flame is the consumer's current problems with the Macs. There's the butterfly keyboard issue, the connectivity ports – or lack thereof and of course, the consent to buy a laptop that you couldn't upgrade on your own.
All this points out to one thing. Nvidia and its partners are actually shaping up the future of laptops by offering more choices for the creative individuals, gamers and everything in between with a strict yet approachable requirements.