Enclosed CPU liquid coolers are one of the most popular coolers readily available in the market as of date, due to their ease of use, small footprint, and low maintenance cost compared to traditional DIY liquid coolers. Enclosed liquid cooling solutions through the years have seen improvements in pump sizes, coolants, and even radiators so you shouldn't be surprised when you see an enclosed loop with a 360mm radiator attached. To be honest, the CPU cooling market is heavily saturated right now with relentless releases from sides to sides.
Now enter NZXT's solution, the KRAKEN X31 AIO Cooler with a 120mm radiator. It sure looks like your typical ASETEK powered cooler but NZXT managed to squeeze in some features here and there to make up for its generic appearance. For starters, the NZXT X31 is the little brother of the also recently released X41 & X61 coolers that shares the same variable speed pump and extended tubes for easy routing along with an additional USB header for NZXT's software compatibility. We've got one here so let us check it out and see what's new with NZXT's offering!
FEATURES & SPECIFICATIONS
Model Number
RL-KRX31-01
Fan Air Flow
81.32 CFM (max.)
Fan Air Pressure
0.44 – 2.76 mmH20
Fan Bearing
Hydro Dynamic Bearing
Motor Speed
2400-3600 ± 150 RPM
Fan Connector
4-Pin PWM
Motor Voltage
12V DC
Motor Connector
3-Pin
Compatibility
Intel LGA 2011-3, 1366, 1156, 1155, 1150 CPUs
AMD FM2, FM1, AM3+, AM3, AM2+, AM2 CPUs
Fan Dimensions
120x120x25mm
Motor Current
325mA
Radiator Dimensions
155 x 120 x 30 mm
Fan Noise Level
18-34 dBA
Tube Length
400mm
Fan Speed
800-2000 RPM ± 10%
Fan Voltage
12V DC
Control Method
Kraken+ Software Module
Warranty
6 Years
UNBOXING & BUNDLED ACCESSORIES:
The NZXT KRAKEN X31's packaging is a well designed 2 part cradle for the AIO cooler itself. NZXT has a great design team so I am not surprised to see the X31's features well displayed all over the box.
Features and specifications will greet your eyes as soon as you flip over the box. The NZXT CAM software is also a part of the bundle and we will talk about it later.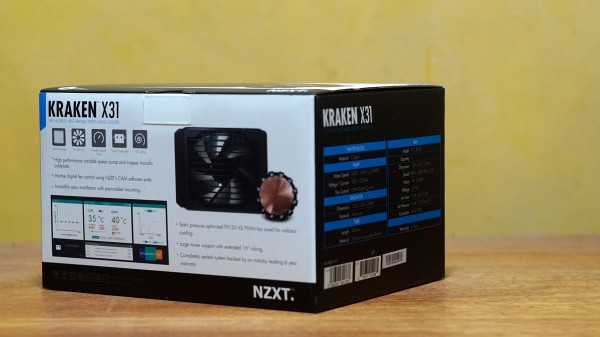 Bundled accessories includes the mounting brackets for both Intel and AMD, as well as some screws, washers, and a 120mm auxillary fan with a 4-pin header (81.32 CFM capable). There is also a small pamphlet which is hardly useful so you better check out NZXT's website for the installation manual. Do note that you need your AMD motherboard bracket if you wish to mount it on an AMD system.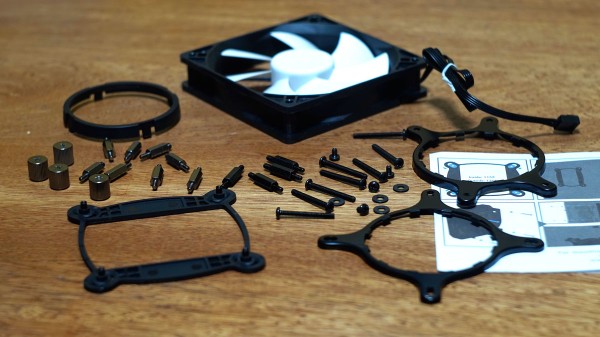 THE KRAKEN X31 RELEASED:
Out of the box, I can't help but notice that the KRAKEN X31 is a reminiscent of the ASETEK designed  AIO coolers of the past years. Looks alone, the pump and radiator combination is not fancy, but it's a design that works so NZXT just decided to put some branding here and there as well as adding some in-house features.
The 120mm radiator features double sided mounting holes for your fans should you wish to install dual 120mm fans for push and pull configuration. The tubes are extended in length, at about 16 Inches if compared to other solutions so it might be beneficial to those who wishes to use the cooler on tight cases and GFX cards via GPU brackets such as the NZXT G10. If your case permits front mounted radiators, then this one might fit the bill.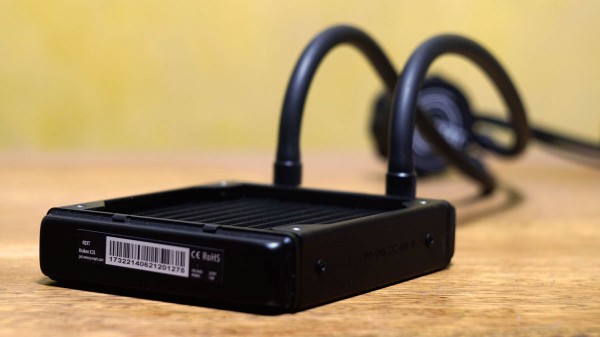 The pump is no taller than the radiator, and is using ASETEK's design which is used widely in the industry. The pump features NZXT's very own Variable Speed Pump technology which means that depending on the situation, it could run at 2400-3600 ± 150 RPM tops. The NZXT Kraken X31 shares the same variable speed pump with its bigger brothers but it pump logo / design is not LED lit.
The cold plate comes in a standard screw-on ASETEK approach with a pre-applied thermal interface material. The copper plate is flat, but it is not mirror finished. Rough, but it'll do. The elbow connecting the pump to the tubing could be routed sideways, enabling the user to freely adjust the orientation of the tubing to suit his/her mounting position.
The wires coming from the pumps are the  following: 4-pin power connectors via a splitter  for the auxillary fans, a 3-pin header for the pump's power input, and a USB header for the KRAKEN's Software.
INSTALLATION:
Installing the Kraken X31 is an easy feat, especially if you're coming from the lines of the older ASETEK based AIO coolers. But, if you're new to these kind of coolers, you might want to visit NZXT's website and download / print the installation guide right away since the included pamphlet is barely useful.
For our LGA 1150 system, we used the supplied Intel bracket for both the motherboard and the pump. Do note that you need the supplied universal bracket (Black Plastic Ring) for the pump to be secured in place.
Stand offs are relatively easy to install, although to stop the adjustable motherboard bracket from sliding back, you have to install additional washers.
The Kraken X31 should fit even on a case with a tight 120mm fan mount similar to the Silverstone FT02's top mount. Although, with a 155 length (120mm width), it wont be possible to mount the radiator before the fans.
The NZXT KRAKEN X31 fits our Z97 system very well. It looks good, but I still can't get the idea why they decided not to go with an illuminated logo just like the cooler's bigger brothers.
THE NZXT CAM:
NZXT first introduced the CAM around May of 2014. It is a software designed to help PC owners to monitor and manage their PCs. It's a novel approach from NZXT, and is a welcome sight for any NZXT Kraken owners that supports it.
The CAM's UI is a tribute to Windows 8's Metro UI. It looks cool, and is easy to use and navigate. It does however take a considerable amount of time to load even if you have an SSD so we advice to load it after your essential startup items. That said, it is a resource hog.
The NZXT CAM provided 4 options to choose from when it comes to cooling configurations. Performance preset will set you around 3400+ RPM, while silent is at around 2600+ RPM pump wise. In addition, the CAM supports PC monitoring via mobile phones. It's just a shame that it does not support android devices yet. Learn more about the NZXT CAM here: LINK
TEST SYSTEM & PROCEDURES:
Testing coolers requires a bit of patience, as you have to consider multiple variables such as the voltages set on the CPU overclocked or not. The software used to take idle and load temperatures is the RealTemp 3.XX; as we believe that it is one of the most accurate tools to take temperature readings straight from the CPU. Loading the CPU is a courtesy of AIDA64's Stability Test, as well as for the fan RPM readings as well.
We initially tested the NZXT KRAKEN X31 on our Z97 System, but reverted it back to our Z87 System for comparison purposes.
In addition, idle and load temperatures should be taken for approximately an hour. Voltages used by the CPU will be maintained specially when it is overclocked. This is to ensure that we are testing CPU coolers uniformly with little to no margin of error.
| | |
| --- | --- |
| CPU | Intel Core i5 4670K |
| MOTHERBOARD | GIGABYTE GA-Z87X-OC |
| CPU COOLER | Cooler Master Seidon 120XL |
| MEMORY | 4GBx2 ADATA XPG V3 2400MHz / 2600MHz |
| GRAPHICS CARD | GIGABYTE GTX 750 |
| INT. STORAGE | Kingston SSDNow V+200 128GB |
| PSU | Cooler Master Silent PRO Hybrid 1300W |
| DISPLAY | 23″ DELL S2340L IPS Monitor |
| OS | Microsoft Windows 7 Ultimate x64 SP1 (Updated) |
| SOUND CARD | N/A |
| EXT. STORAGE | 2TB Western Digital My Passport |
As always, we'll try to keep the results consistent by keeping the ambient temperature checked at 27ºC. If not, then we'll post the results in Delta T instead. The thermal compound of choice is a pea-size amount of the ARCTIC MX-4 TIM. Please do note that results should vary between systems. What we achieved will most likely differ from yours.
| | | |
| --- | --- | --- |
| CPU | CLOCK SPEED | VOLTAGE |
| Intel Core i5 4670K | 800 – 3800 MHz | 0.70v – 1.24v |
| Intel Core i5 4670K | 4000 MHz | 1.10 v |
| Intel Core i5 4670K | 4400 MHz | 1.34v |
COOLING PERFORMANCE:
Stock cooling performance is where you guys should be interested the most, as it is as bare as it gets. There were no manual voltages and clock adjustments made, so it's going to be most probably the closest test system configuration to your setup. Unless of course, you have been fiddling with your CPU quickly after removing it from the box. At stock configuration, performance-wise, the NZXT KRAKEN X31 might not be the coolest CPU when the system is idling, but it is a real contender. As you can see below, it is just 2 Degrees Celsius hotter compared to the thicker Cooler Master Seidon 120XL with 2 fans at push+pull configuration.
I may not win the silicon lottery, but the 4000 MHz OC configuration is the sweet spot of my test system PC. It is where everything is stable at 1.10v constant so it is undoubtedly going to be better than the stock result with an automated voltage adjustment when at full load. With that said, we were happy to see the NZXT Kraken X31 displaying a decent load result.
At 4.4 GHz, the NZXT KRAKEN X31 is undoubtedly pushed to its limits even at full pump and fan RPM speeds. 44 Degrees Celsius is the idling temperature, while the load sits at the top of the chart with just 2 Degrees off to the thermal threshold. Decent, but I have seen better.
VALUE & CONCLUSION:
The NZXT KRAKEN X31 is a good cooler. It might be bland in the aesthetics department, but it sure is decent and has features worthy to look at. The 16 Incher tubings might not be my favorite, but it is a welcome approach especially if you're looking forward to pair it with a GPU. In addition, the performance it showed might not be the best out there but it sure kept up the pace compared to thicker 120mm coolers.
The variable speed pump is a welcome addition to its features, as it worked quite okay with the NZXT CAM software. However, I find it a little bit annoying when it comes to loading times – slowing down my system for about 10 seconds to boot. The silent option found on the CAM needs to be polished as well, since it has a very steep fan curve which is annoying at its best. If you're going to use the CAM, set it on performance or custom options so you could control the fan's curve on your own.
Perhaps the real strong points of the KRAKEN X31 is its outstanding 6 Year Manufacturer Warranty. That's 6 full years of commitment to provide service and support for a product that is worth around 80 USD. With an ASETEK standard pump and brackets, it's an easy product to install so your system will be up in no time for sure. Build quality wise, it seems to be decent, without noticeable pump and fan noise except at full system load.
Value wise, the NZXT KRAKEN X31 is a product worthy of your attention at 79.99 USD or around 3, 500 Pesos. That 6 year warranty sure is tempting and if you're looking for a cooler to stay with your newly build system for its lifetime, it is a good choice.
THE VERDICT
PROS:
GOOD COOLING PERFORMANCE
GOOD BUILD QUALITY
16″ FLEXIBLE TUBINGS
CAPABLE SOFTWARE MONITORING TOOL
OUTSTANDING 6 YEAR WARRANTY
CONS:
SOFTWARE TAKES TIME TO LOAD
NO LED LIGHTING
NZXT KRAKEN X31
PERFORMANCE -

8/10

BUILD QUALITY -

8/10

FEATURES -

7/10

AESTHETICS -

7/10

VALUE -

8/10
Summary
Value wise, the NZXT KRAKEN X31 is a product worthy of your attention at 79.99 USD or around 3, 500 Pesos. That 6 year warranty sure is tempting and if you're looking for a cooler to stay with your newly build system for its lifetime, it is a good choice.