MSI at Computex 2019 is anything but lack luster. For one, their booth is huge and houses tons and tons of their latest products all available for everyone to use and gawk at. That leads to a lot of happy visitors including me dear self. Usually, that's something that I would otherwise think of a chore whenever things gets claustrophobic.

Lucky enough, we experienced what MSI had to offer without much fuss. Thus, allowing us to fully share our experience with you our favorite MSI products directly from Computex 2019.
MSI Gaming Cases, Monitors and motherboards
Now MSI Gaming had a lot to offer this year but what we're excited the most are the new monitors, X570 motherboards and the first curved open air case named as the MEG Alchemy 700X. The Alchemy 700X by definition, is one of the largest case I've seen at Computex this year housing pretty much anything that MSI could throw at it.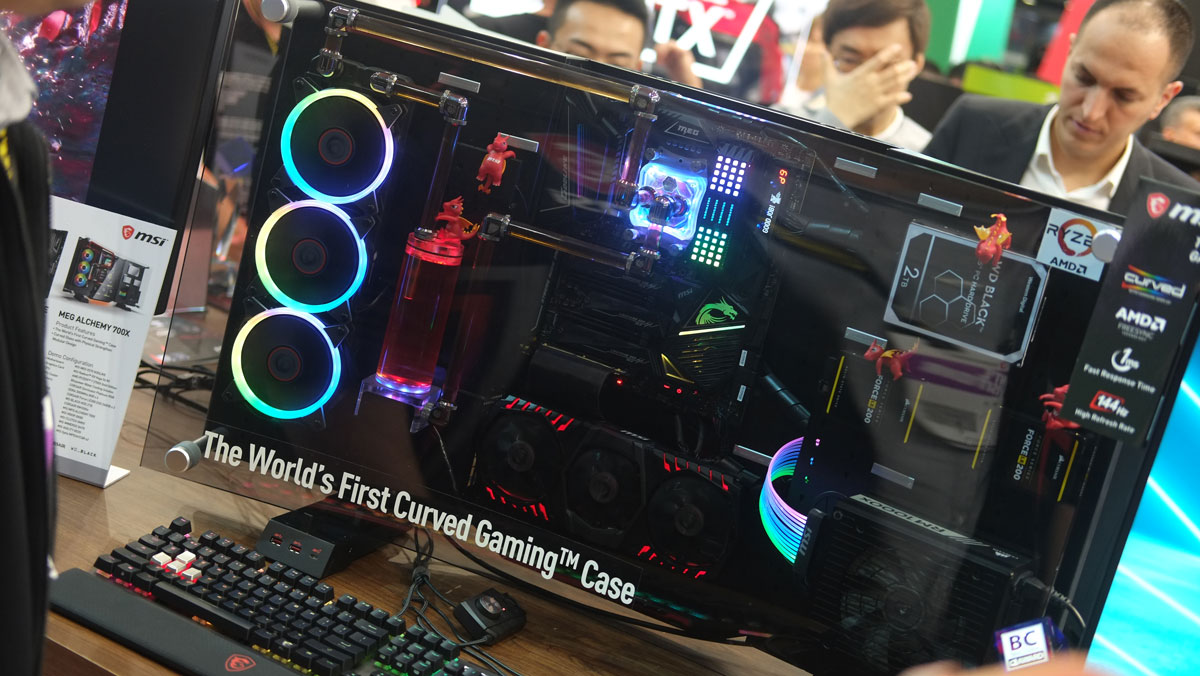 That includes a full size custom liquid cooling system, an ATX motherboard, front facing full size graphics and pretty much anything full size really. The massive case also comes with a monitor-esque back panel area complete with a VESA mount. What's missing? an actual display panel at the front – or maybe at the back?
The MSI Optix MPG341CQR, with its UWQHD (3440 x 1440) high resolution, 21 : 9 screen ratio and 1800R curvature is also a favorite. Also partly due to a number of built-in features like the integrated mouse bungee, built-in camera holder and the facial/voice recognition function. The MPG341CQR could also automatically adjusts its own settings based on user's profile, adjusts its brightness based on the lighting environment and provide hot-key control plus voice assistant.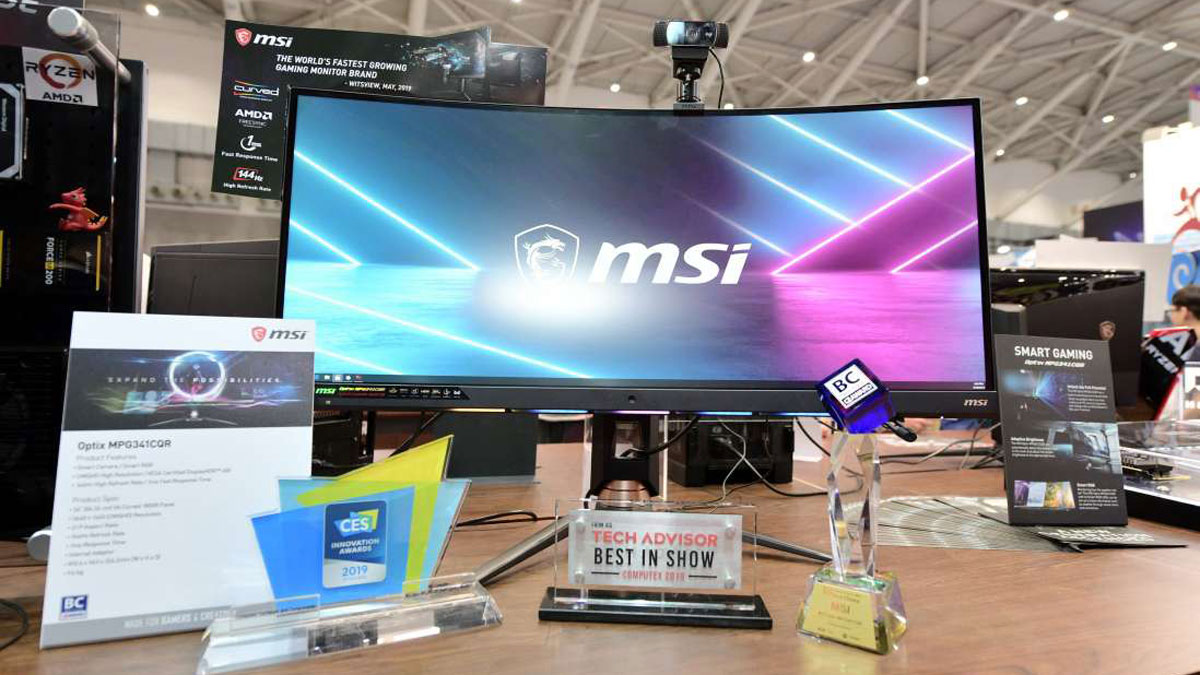 As for motherboards, there are a lot but the MSI MEG X570 Ace takes the cake. No offence to the MEG X570 Godlike though. I just like a more mainstream friendly variant of their X570 motherboards without going overboard with the features.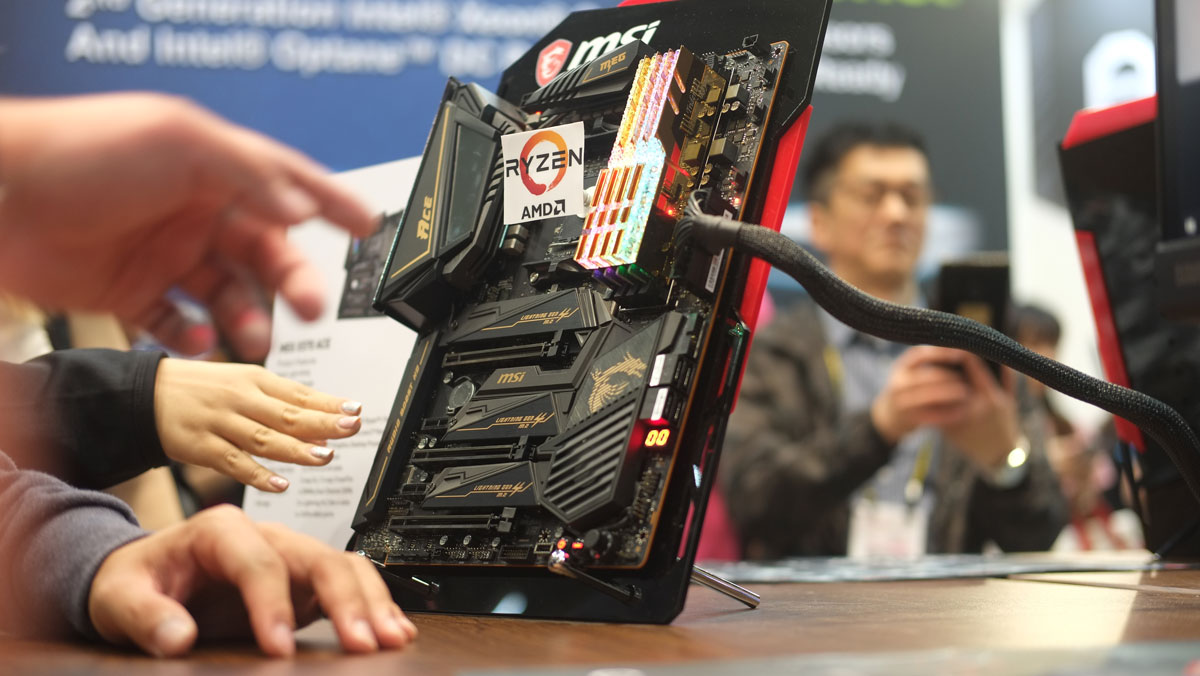 The MEG X570 Ace is just as capable as its flagship brethren but with less VRM phases. This one comes with the Mystic Light Infinity, Triple Lightning M.2 with Shield Frozr, Audio Boost HD, Game Boost and dual LAN with 2.5G gaming LAN plus a WIFI 6 solution.
The motherboard also comes with a dial and onboard buttons for your overclocking requirements. The PCH heatsink also comes with a fan like what most X570 motherboards do. MSI said that they are rated to feature 50000 hours of run time. That's about 5.7 years of life span.
MSI Prestige desktops and notebooks
So lets start with the MSI Prestige and why it is just as important as their other line-ups and or sub brands. This one, according to Bryan Chen of MSI, is a brand purpose built for the creators. It started with notebooks and since then, it grew to accommodate desktop PCs and all-in-ones as well.
Perhaps on of our favorites at the MSI Prestige area is the P65 Creator notebook. It is 17.9mm thin, 1.9kg light and has 8 hours of battery life for such a notebook with a RTX 2070 inside. Ports are well thought out too, plus the materials used for the notebook are insanely good. It is just screaming with build quality.
As for the desktops, the Prestige PS341WU and P100 are the products that excited me the most. The PS341WU  for an instance is a panel that sports a 34″ IPS panel with upto 5K resolution, is DisplayHDR 600 and has a DCI-P3 color space rated at 98%.
It is paired with the Prestige P100 mini tower that features a 10 liter footprint with a Core i9-9900K and a RTX 2070 inside. A monstrous combination to say at least.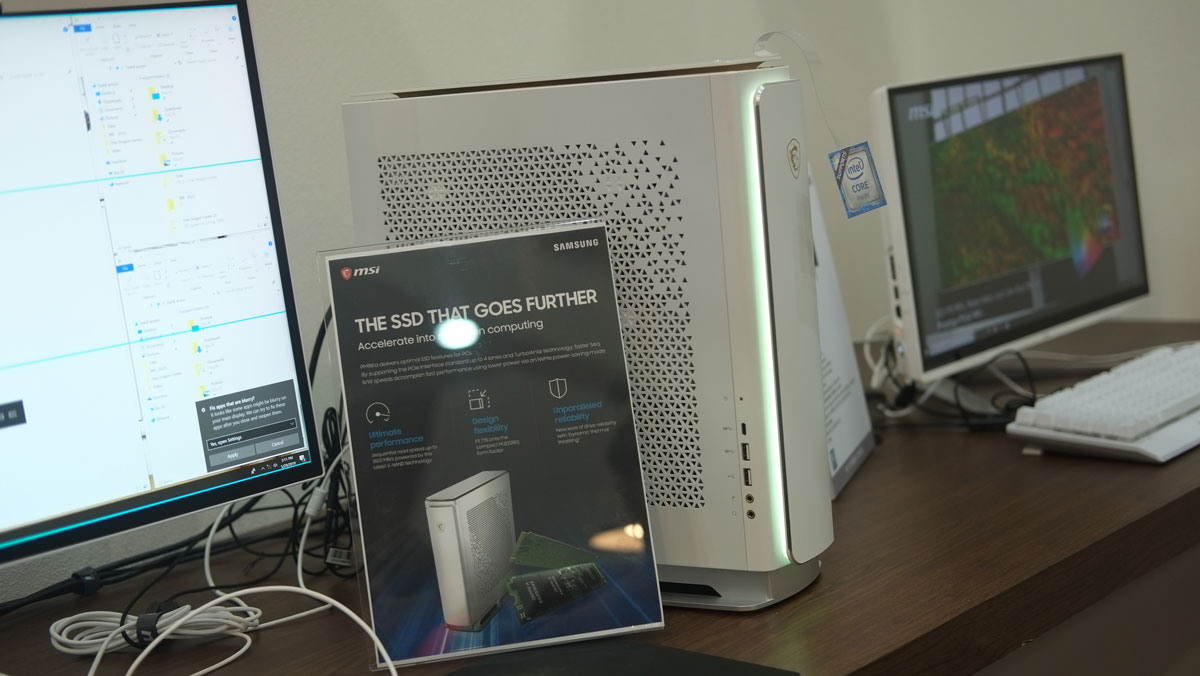 The MSI Prestige back then was aimed for the business class alone and the side shift to accommodate content creators are welcome. A few key individuals in the industry made a splash at the event as well, talking about their creations with the MSI Prestige products in tow at Taiwan.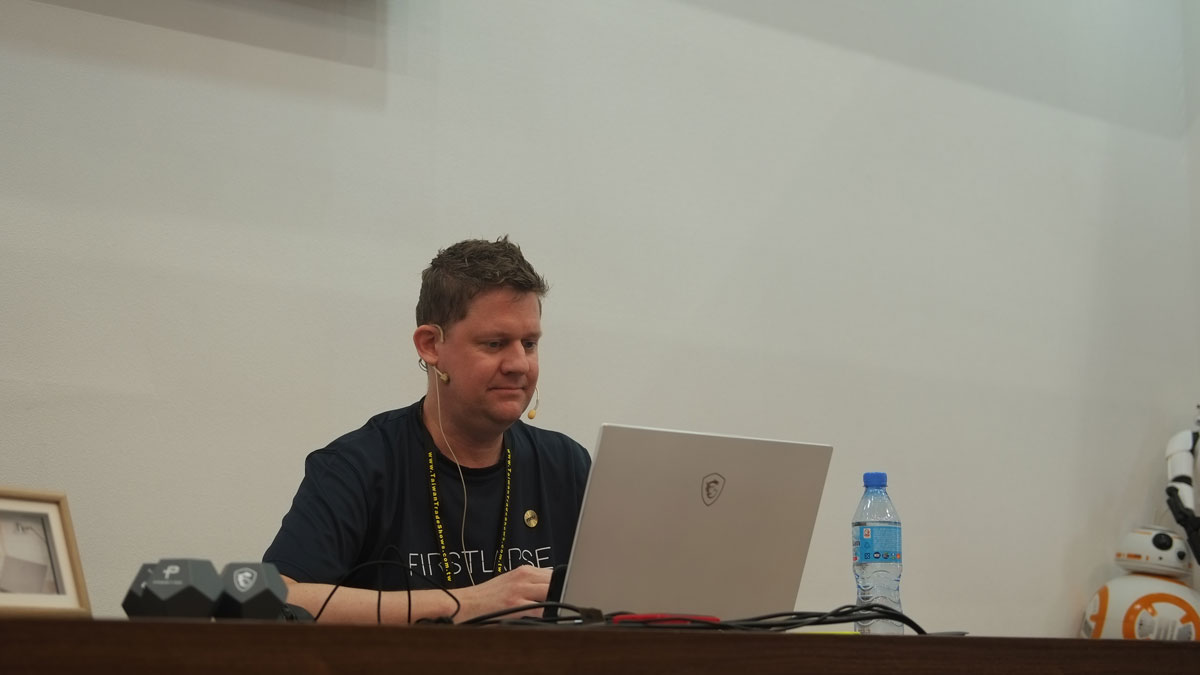 As said earlier, MSI is huge this year – just like any other year at Computex. I've been covering their booth for the past four years and while this is no different size wise, MSI's 2019 booth provided an extra aura of freshness. It might be the clear separation between their line of products, a more friendly space for visitors this year, the new products or possibly the combination of three. Who knows really, but I like how they managed to do it.