With the new generation of GeForce RTX 40 cards announced, Phanteks today unveils the upcoming Glacier G40 GPU water blocks for  RTX 40 Series cards. The Glacier G40 GPU blocks bring the ultimate cooling performance with some unique water block features to build  amazing water-cooled systems.
Phanteks' Glacier G40 GPU blocks provide a high-performance water-cooling solution custom-designed for the latest GeForce RTX 40 series  cards. A clear acrylic jetplate directly over the GPU die ensures optimal heat transfer. The backplate is included with all models to provide a  clean integrated look while also providing additional cooling to the back of the PCB. In addition, the full cover copper coldplate directly cools all  memory and power delivery components on the PCB with high quality thermal pads.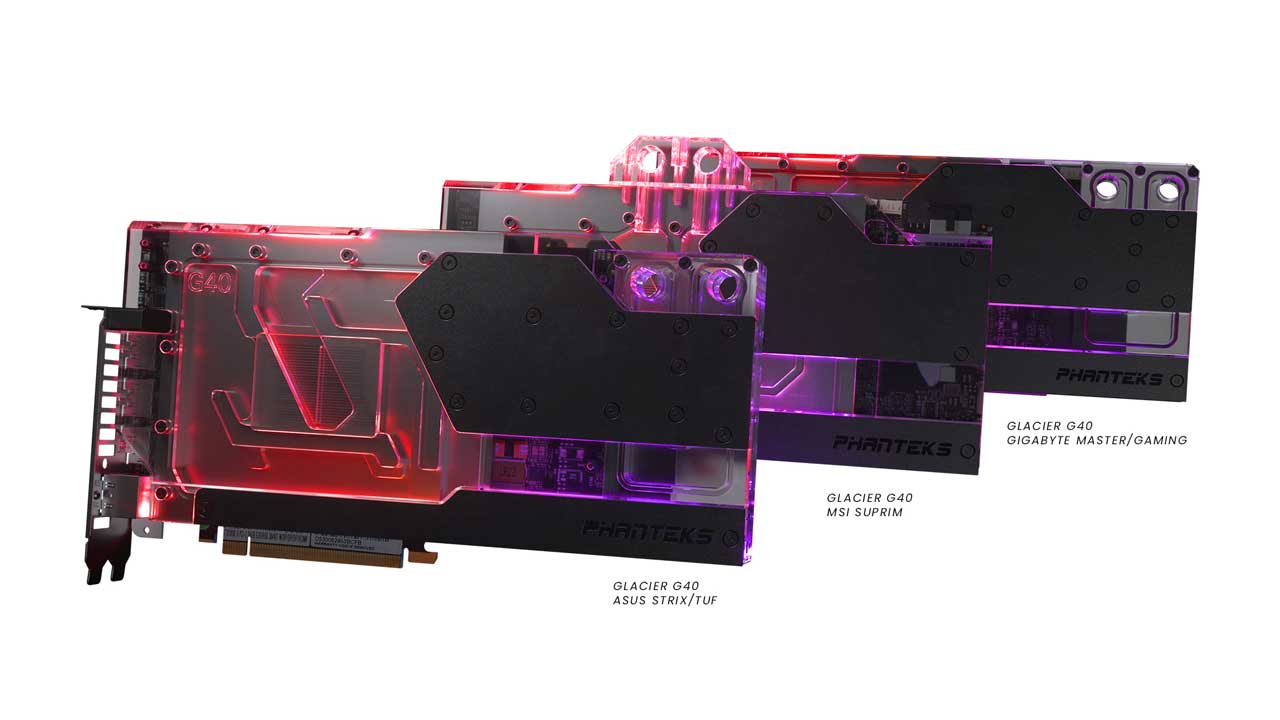 The Glacier G40 GPU blocks also introduce some new features, such as a new fitting location to allow for better tube routing, even in more  compact chassis. To improve stability, a GPU support bracket is added to connect the water block to the rear PCI bracket, so the GPU is  mounted more secure.
Like all Phanteks' Glacier products, the Glacier G40 GPU blocks are made in Taiwan using only 100% copper, cast acrylic, anodized aluminum  covers and extremely durably Viton O-rings known from the automotive and aerospace industries. The integrated D-RGB lighting beautifully  complements the water block and can synchronize with Phanteks' D-RGB accessories and compatible motherboards.  The Glacier G40 GPU blocks will support the RTX 40 Series with more to follow in the future. Please check the Phanteks website and social  media for more details on support and availability.
Press Release