Rainbow Six Siege has added NVIDIA DLSS which was made available via a game patch.
NVIDIA DLSS is supported in the Vulkan version of the game and boosts performance by up to 50% at 4K, enabling all GeForce RTX GPUs to game at 100+ FPS at 4K.
"In Rainbow Six Siege, split-second reactions can be the difference between winning and losing. NVIDIA DLSS ensures that you've got maximum performance and image quality so you've always got victory in your sights." – Anthony De Rochefort, 3D Programmer, Ubisoft.
With NVIDIA Reflex and the addition of DLSS, GeForce gamers are getting the ultimate Rainbow Six Siege PC gaming experience.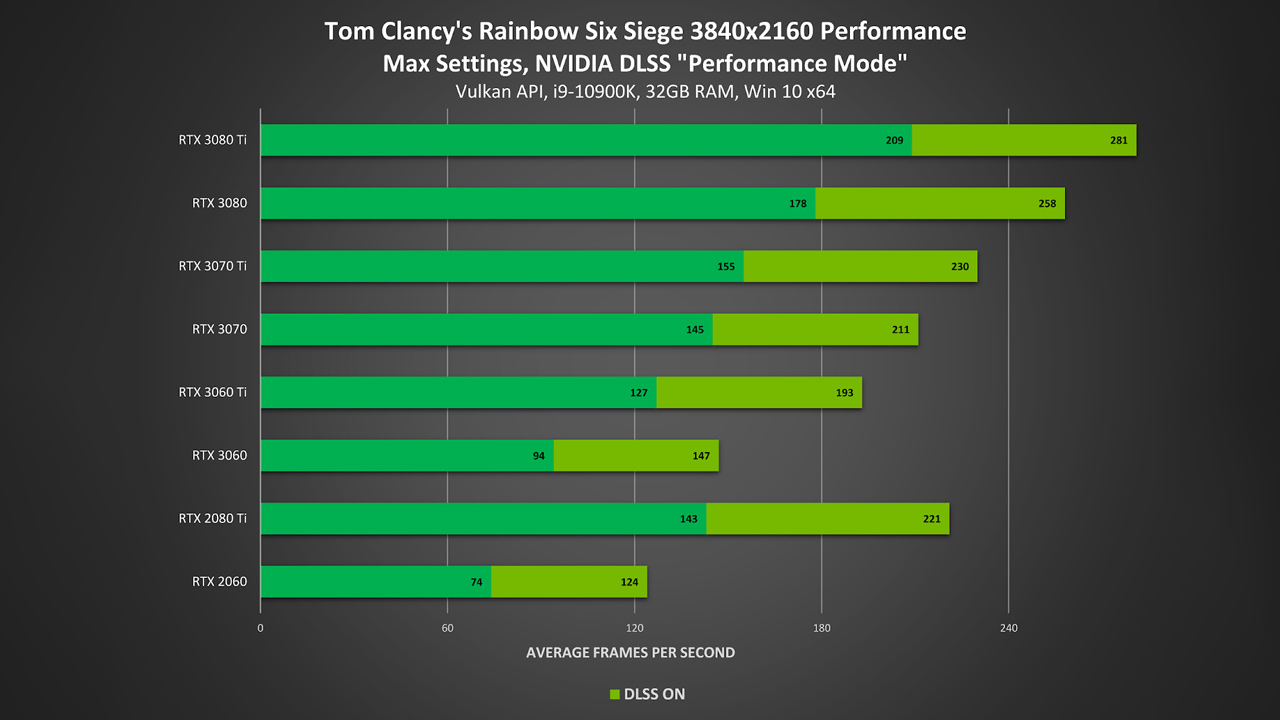 Rainbow Six Siege is one of the most played games today and has been for a long time. The super-popular tactical shooter is another triple A title that is using NVIDIA technology to take it to the next level.
Press Release