With the review of the AMD Ryzen 7 2700X well and over, it is now time for us to check out the AMD Ryzen 5 2600X CPU. The mainstream champion of the latest 2nd generation Ryzen CPUs from AMD.
The AMD Ryzen 5 2600X is slated to feature a $229/₱12750 SEP. This puts the Ryzen 5 2600X at the midranges – effectively replacing the Ryzen 5 1600X in the process.
| | | | | | |
| --- | --- | --- | --- | --- | --- |
| Series/Model | Cores/Threads | Base/Boost (GHz) | TDP (W) | iGPU | Price ($) |
| Ryzen 7 2700X | 8/16 | 3.7/4.3 | 105 | – | 329 |
| Ryzen 7 1800X | 8/16 | 3.6/4.0 | 95 | – | 499 |
| Ryzen 7 1700X | 8/16 | 3.4/3.8 | 95 | – | 399 |
| Ryzen 5 2600X | 6/12 | 3.6/4.2 | 95 | – | 229 |
| Ryzen 5 1600X | 6/12 | 3.6/4.0 | 95 | – | 249 |
| Ryzen 5 1500X | 4/8 | 3.5/3.7 | 65 | – | 189 |
| Ryzen 5 2400G | 4/8 | 3.6/3.9 | 65 | Radeon RX  Vega 11 | 169 |
| Ryzen 3 2200G | 4/4 | 3.5/3.7 | 65 | Radeon RX  Vega 8 | 99 |
| Ryzen 3 1300X | 4/4 | 3.5/3.7 | 65 | – | 129 |
2ND  GENERATION AMD RYZEN PROCESSORS:
The 2nd generation AMD Ryzen processors are 12nm process CPUs with improved power efficiency, frequency range and cache. At least that's the basics of it, together with a lower SEP and a bundled cooler.
Several key features of the new Ryzen 2000 series processors are as follows:
Pure Power

Improves processor energy efficiency

Precision Boost 2

Improved automatic frequency adjustment

Extended Frequency Range 2

Takes advantage of better motherboard components to raise frequency range

Neural Net Prediction

System adapts to software / application usage to boost performance

Smart Prefetch

Anticipates data required by applications to raise performance
AMD dubs the Ryzen 2000 series as the Ryzen+ architecture. Basically, this is not quite the Ryzen 2 that some of us are waiting for. Regardless, the Ryzen+ architecture is a huge production process and optimization based refresh from AMD. Think of it as the "Tock" in Intel's own "Tick Tock" business model.
AMD WRAITH PRISM RGB COOLER:
The Wraith Prism is technically a Wraith MAX with a more sophisticated lighting option. It is a boxed cooler capable of cooling the Ryzen 7 2700X – hence, sold as a bundle. The AMD Wraith Prism also comes with its own lighting software and could be used to sync with motherboard lighting technologies via its headers.
The AMD Ryzen 5 2600X comes with the Wraith Spire cooler, capable of cooling the 95W chip. Not bad considering the chip's SEP.
AMD X470 CHIPSET PLATFORM:
The AMD X470 chipset as a souped up X370 chipset with better power delivery, optimized memory routing and an included AMD StoreMI technology support out of the box. This chipset is tailor made to unleash the full potential of the latest AMD Ryzen 2000 series processors.
Apart from the said features, the new X470 motherboards also features a refreshing design (AIB partner dependent). The AMD X470 motherboard chipset is required to fully support Precision Boost 2, XFR 2 and AMD StoreMI. It is also fully compatible with the last generation Ryzen CPUs.
Advanced Design

Optimized memory routing for high speed memory support
Optimized VRM and power layout for CPU overclocking

Advanced Efficiency

Lower idle power
Designed for 2019 CEC energy requirements

Advanced USB

USB per-port disable
Improved maximum data transfer rate

Advanced Storage

Bootable NVMe RAID support
Enmotus FuzeDrive technology bundle
AMD STOREMI TECHNOLOGY:
The AMD StoreMI Technology is basically a storage caching technology. It's an intelligent software that caches your most used files on a faster storage device. The AMD X470 will support this software out of the box without any royalty fees.
TEST SETUP AND METHODOLOGY:
The performance of the system shall be evaluated by various benchmarking tools and applications. With the CPU, memory and gaming performance being the focus of the tests. We are testing this system with the high-performance settings enabled at the OS, with the default UEFI configuration. Background processes such as anti-virus and third-party applications are disabled as well. Outlined below are the applications and benchmark tools for reference:
TEST SYSTEM SPECIFICATIONS
PROCESSOR
Intel Core i5-6600K
AMD Ryzen 5 2600X
MOTHERBOARD
ASUS Z170-A
ASUS ROG Strix X470-F Gaming
CPU COOLER
Cryorig C1 Top Flow
MEMORY KIT
Crucial Ballistix Tactical @ 2666MHz 2x4GB Kit
GRAPHICS CARD
ASUS GTX 1060 STRIX OC 6GB
INTERNAL STORAGE
Crucial BX200 480GB
POWER SUPPLY
CORSAIR RM850X 850W
DISPLAY
27″ DELL U2715H
OPERATING SYSTEM
Microsoft Windows 10 Pro
CPU AND MEMORY PERFORMANCE:
Super PI – 32M Calculations
wPrime – 32M and 1024M Calculations
AIDA64 Extreme Edition – Memory Benchmark
PRODUCTIVITY PERFORMANCE:
GIMP – 7 MB worth of image processing
HandBrake – 150 MB MP4 to H.264 video encoding
WinRAR – Internal benchmark tool
GAMING PERFORMANCE:
Battlefield 4 – Ultra Settings | V-SYNC off
DIRT: Rally – Ultra Settings | V-SYNC off
The Witcher 3: Wild Hunt – Ultra Settings | HairWorks off | V-SYNC off
POWER AND THERMAL PERFORMANCE:
System power consumption is evaluated during idle and a 15-minute load via the AIDA64 System Stability Test. Power readings are recorded with a watt-meter.
The AIDA64 System Stability Test is also used to evaluate the system thermals. Readings are taken with AIDA64 and is cross-referenced with HWiNFO.
The Ryzen 5 2600X power figures are interesting especially for a 95W TDP CPU. It idles low on power, while it sucks more juice than the Ryzen 5 2700X at full load. The temperature of the Ryzen 5 2600X on the other hand is excellent with a 60ºC load using our 140W TDP cooler.
CPU AND MEMORY PERFORMANCE:
Super PI is a single-threaded program that calculates pi to a specified number of digits after the decimal point. It is a widely used benchmark and stress test within the industry.
WPrime is a multi-threaded program that calculates a set number of square roots for estimating functions. It verifies the results by squaring them, then compares it with the original numbers.
The AIDA64 Memory Benchmark measure the data transfer bandwidth and latency of the system memory. On this benchmark, we are measuring the memory kit's latency.
The Ryzen 5 2600X scored favorable multi-threaded performance improvements over the older generation Ryzen CPUs. Single-threaded performance though is quite different with a lesser score on SuperPI versus the Ryzen 5 1600X.
PRODUCTIVITY PERFORMANCE:
GIMP or GNU Image Manipulation Program, is a free and open-source image editing tool. A 7 MB worth of images is be processed and converted to gauge the system performance.
HandBrake is a free video encoding tool that supports a wide variety of media codecs. A 150MB worth MP4 video is converted using the H.264 codec to gauge the system performance.
WinRAR is a file archive utility that can create, view and unpack numerous archive file formats. The software's built in benchmark tool is utilized to gauge the system performance.
Productivity performance is just excellent as expected from the Ryzen 5 2600X. All productivity benchmarks showed that it is indeed faster than the Ryzen 5 1600X.
GAMING PERFORMANCE:
Battlefield 4 is Electronic Art's popular First Person Shooter, running on the Frostbite 3 game engine developed by DICE. It utilizes the DirectX 11 and the Mantle API.
DIRT: Rally is CODEMASTER's take on the rally racing game genre. It utilizes the EGO game engine with support for the DirectX 11 API.
The Witcher 3: Wild Hunt is CDProjekt RED's award-winning Action Adventure RPG. The Witcher 3 utilizes the REDengine 3 with DirectX 11 support.
There is nothing exciting to see on the gaming benchmarks.
OVERCLOCKING:
Overclocking the Ryzen 5 2600X requires at least an AMD B350 motherboard. We had ours tested with the ASUS X470-F Gaming and with that said, we tried to push the CPU at its limits. By limits, we tried using the latest AMD Ryzen Master and checked how far we could go with 1.5v.
Overclocking the Ryzen 5 2600X is not easy. We struggled to get past 4300MHz even with 1.5v on the vCore. Still, that's 100MHz+ on all 6 cores so I guess we're onto something.
WRAPPING IT UP:
The AMD Ryzen 5 2600X is a proper replacement for the Ryzen 5 1600X CPU. It has better performance in general, with a slightly lower single threaded performance based on a single benchmark. It doesn't indicate a loss in performance on other applications we've tested though.
Gaming performance wise, we are looking at similar figures with other Ryzen systems. Thermals on the other hand are excellent, yet the same couldn't be said with its power requirements – reaching 173W at full load (system) compared to the Ryzen 5 1600X at 148W. Still, a better figure compared to Intel's mid-range champ with a performance to match – or out match I must say.
The AMD Ryzen 5 2600X with 6-cores and 12-threads retails for about $229, with a local landing price of  ₱12,750. A good price point for an excellent product.
PERFORMANCE
BUNDLE
THERMALS
PRICE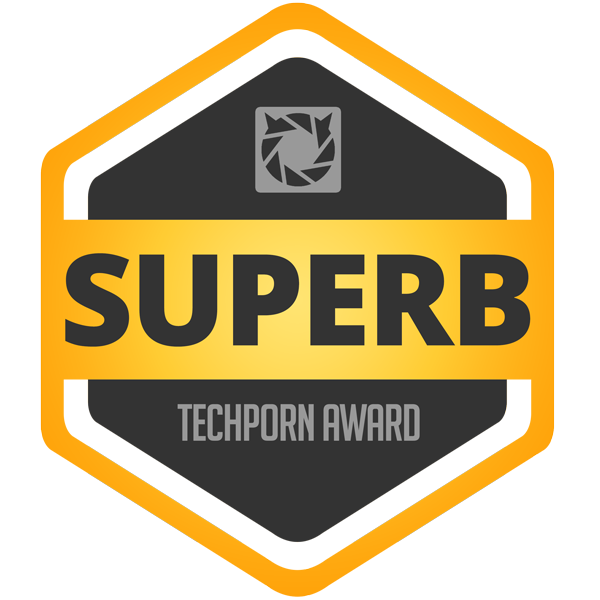 AMD Ryzen 5 2600X 6-Core AM4 CPU
PERFORMANCE -

9/10

POWER -

7/10

THERMALS -

8/10

VALUE -

9/10
Summary
The AMD Ryzen 5 2600X is a proper replacement for the Ryzen 5 1600X CPU. A 6-core and 12-thread CPU that retails for about $229, with a local landing price of  ₱12,750. A good price point for an excellent product.