Synology just released two new versatile all-weather cameras for smart surveillance: the BC500 bullet camera and the TC500 turret camera. These cameras boast advanced AI capabilities, exceptional video quality, and integrate seamlessly with the Surveillance Station video management system.
All-weather IP cameras for crisp footage, night and day
The BC500 and TC500 feature 5 megapixel sensors that record at 2880×1620 resolution at 30 frames per second (FPS) and have a 110° horizontal viewing angle, providing detailed, smooth video with wide area coverage.
With an IP67 dust and water resistance rating, night vision range of up to 30 meters, and multi-exposure HDR capability, both cameras are suitable for indoor and outdoor use alike. They allow users to monitor corridors and hallways, large open spaces like warehouses and parking lots, and diverse environments like museums at any time of the day.
Camera-based AI to power smart surveillance
The BC500 and TC500 are equipped with powerful on-camera AI capabilities that provide users with timely and accurate alerts, enabling faster incident response. Features including People and Vehicle Detection, Intrusion Detection, and Instant Search allow users to more reliably identify potential threats, quickly investigate areas of interest, and track down and retrieve relevant footage.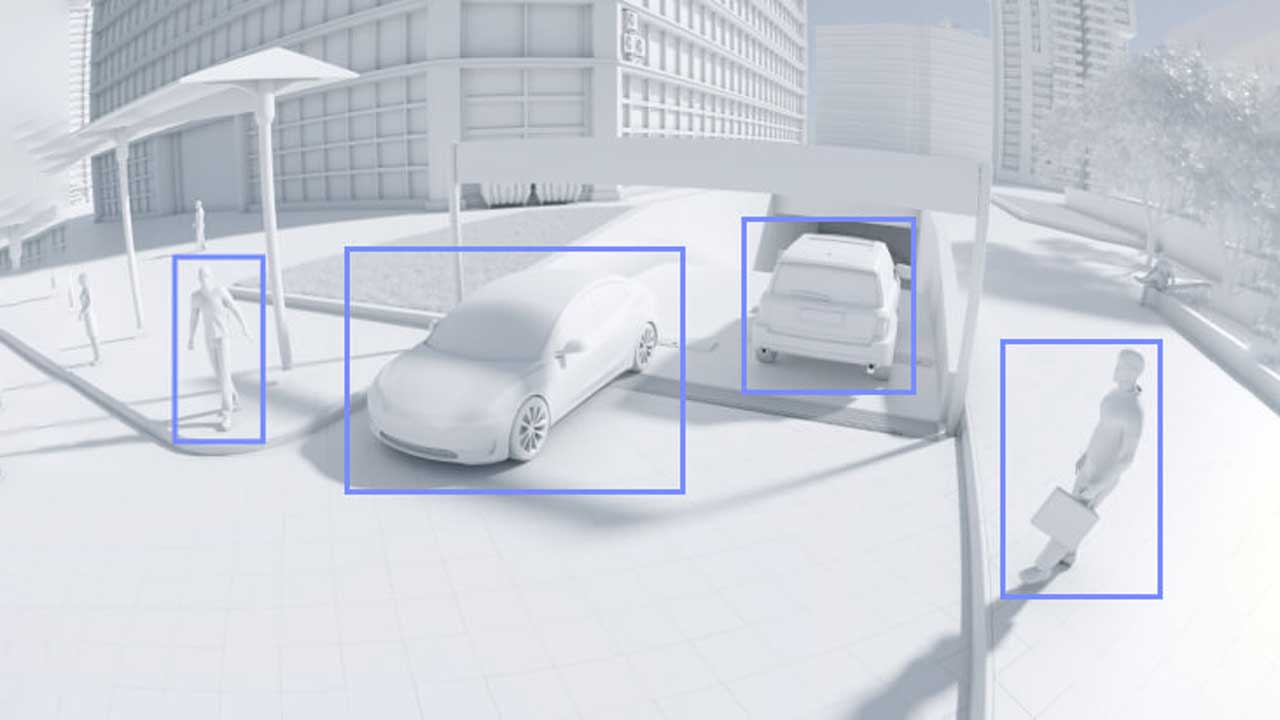 Designed for Surveillance Station, device licenses not required
The BC500 and TC500 are designed to integrate seamlessly with Surveillance Station. All camera configuration and network settings can be managed directly within the Synology NAS-hosted environment. In addition, Synology cameras do not require purchase or activation of Surveillance Station device licenses, streamlining the setup process, enabling easy migration, and reducing deployment costs.
A reliable and secure surveillance solution
Synology's new cameras boast failover edge storage, ensuring continuous recording in case of connectivity issues. Effortless firmware updates with configurable schedules help admins keep these cameras up-to-date with the latest security patches, while HTTPS and SRTP support ensure security and privacy through encryption of video and data streams.
The BC500 and TC500 are NDAA and TAA compliant, meaning that they meet the standards and security requirements for procurement by the US federal government and are a safe choice for surveillance installers and security systems integrators.
The Synology BC500 and TC500 cameras in a nutshell:
Onboard AI capabilities include people, vehicle, and intrusion detection
Instant Search speeds up searches for events of interest
5 MP @ 30 FPS
Substream up to 1080p @ 15 FPS
Wide 110° horizontal viewing angle
IK10-rated for impact resistance (TC500)
Support automatic firmware update schedules
Camera configuration directly in Surveillance Station
No device license purchase or activation required
US NDAA and TAA compliant
3-year hardware warranty
Availability
The Synology BC500 is available in select regions starting today. The TC500 will be available from April 2023. Launch dates vary by region. For more information, please visit https://www.synology.com/products/camera-500