ASRock just launched the CL25FF and CL27FF gaming monitors. The company dubbed the new addition as gaming monitors tailor-made for "Light Gaming", aiming to challenge our traditional view of "business-oriented" displays.
The Challenger monitor series is flaunts a 100 Hz refresh rate, which is incredibly smooth compared to the usual 60 Hz models. Both the the CL25FF and CL27FF features an IPS panel with a 1 ms MPRT response time, flicker-free technology and support for low blue light mode to name a few.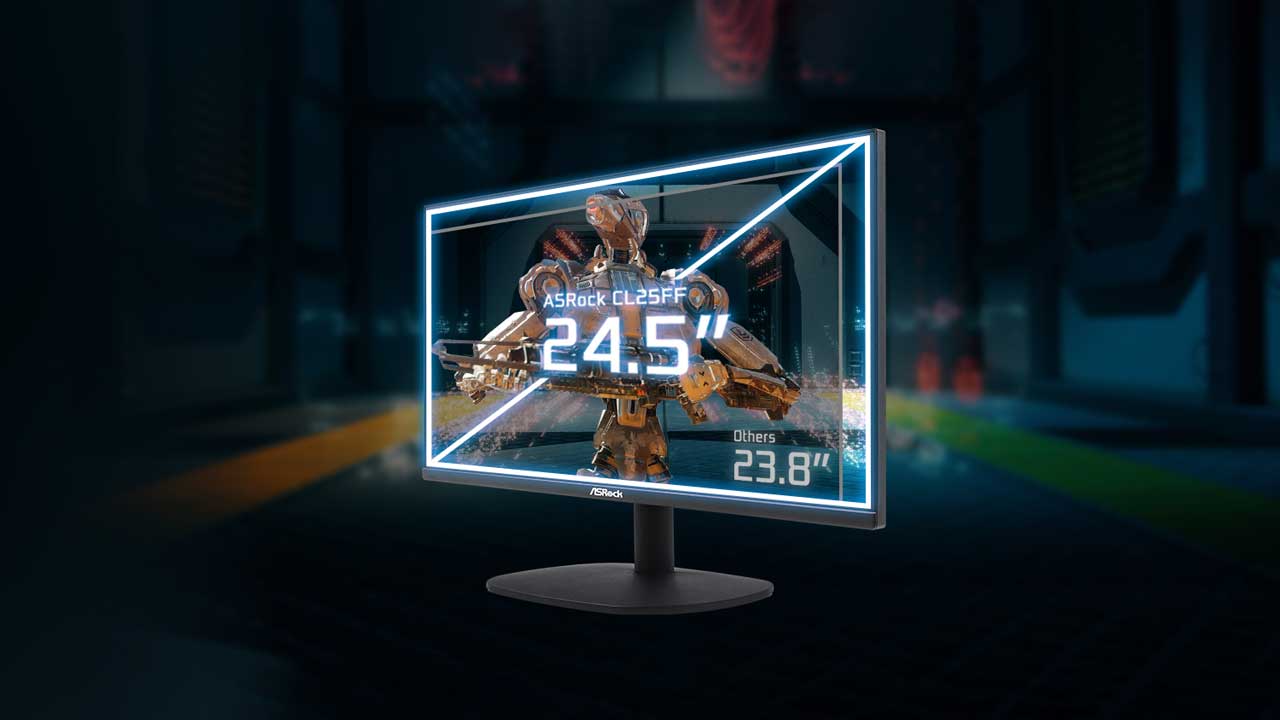 Via the :
Sharper, Wider Visual Presentation: The CL25FF steps up the game with a wider 24.5-inch screen, giving you more real estate than your typical 23.8-inch business monitor. If you want an even larger display, the CL27FF offers a 27-inch Full HD panel with vibrant color effects and an expansive 178° wide viewing angle.
Smoother, More Detailed Visual Delights: ASRock has equipped the Challenger monitor series with a 100Hz high refresh rate and an impressive 1 ms response time (MPRT).
Enhanced and Thoughtful Eye Care: ASRock values your eye health. These monitors incorporate low blue light technology and flicker-free capabilities, reducing harmful blue light radiation and minimizing rapid color fluctuations.
ASRock touts the Challenger monitor series as a game-changer for those who demands high-quality displays for work and play. No words about pricing or availability yet.