The need for capable cooling solutions is at all time high with the release of flagship processors. The Intel Core i9-12900K for an instance, comes with a TDP of 241W – limiting the selection of air cooling solutions. This is where the ASUS ROG Strix LC II 360 comes into play.
With a 360mm radiator, triple ROG radiator fans and an enlarged copper base pump, the ROG Strix LC II 360 is poised to cool the most challenging processors – at least according to ASUS even without a specified TDP or thermal capacity rating. This cooler comes in two flavors; our model and the ARGB variant. Both comes with the ARGB lighting on the pump and the latter comes with ARGB for both the pump and the fans.
Disclosure: ASUS sent the ROG Strix LC II 360 for the purpose of this review. The company did not ask me to say anything particular about it. I get to keep it though.
Technical Specifications
Cooler
Socket Compatibility
Intel LGA 1700, 1200, 115x, 2011, 2011-3, 2066; AMD AM4, TR4*
Type
AIO Liquid Cooler
Material
Cooper Block, Aluminum Radiator
TDP
—
Fan
Model
ASUS ROG Radiator
Speed
800-2500RPM ± 10%
Noise
37.6dBA
Airflow
80.95CFM
Dimensions
Length
394mm
Width
121mm
Height
27mm
Weight
—
Packaging and Accessories
ASUS had the ROG Strix LC II 360 packed with pulp molded internal packaging. Nothing fancy about this but it's nice to see ASUS steering away from porous materials such as polystyrene foams.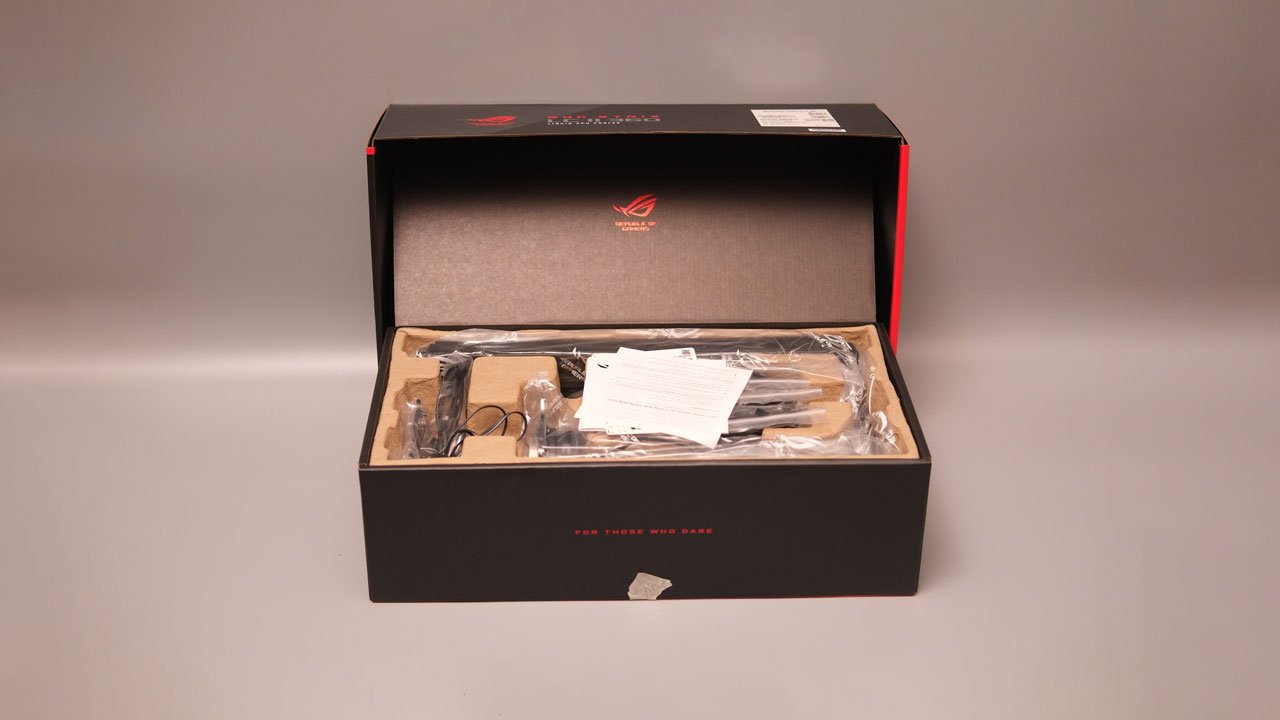 The packaging should come with the following items inside:
ASUS ROG Strix LC II 360

Accessory Pack of Screws and Brackets
The bundled accessories are decent.
Design, Layout and Build Quality:
The ASUS ROG Strix LC II 360 looks like your typical 360mm all-in-one cooling solution. That means it's a closed loop design with a combined pump and water block design.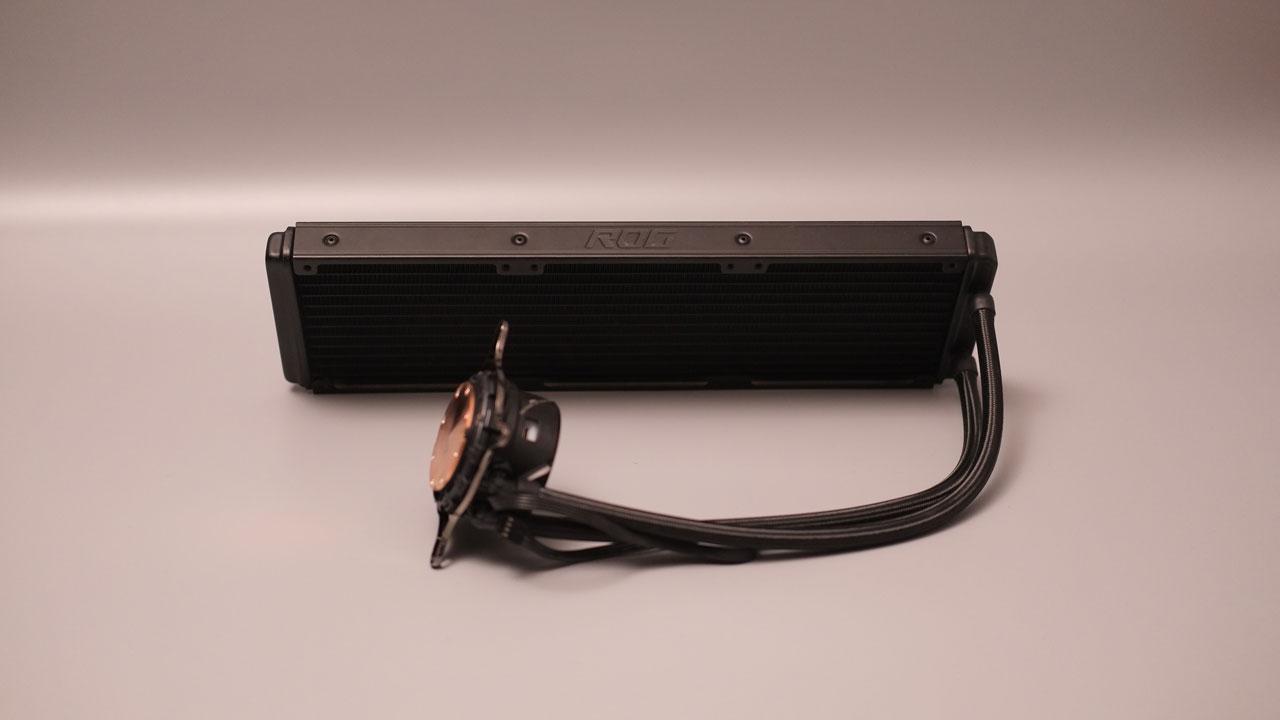 The 55mm water block is made out of cooper and is wide enough to accommodate most IHS designs. This comes with twist lock brackets for both Intel and AMD socket designs.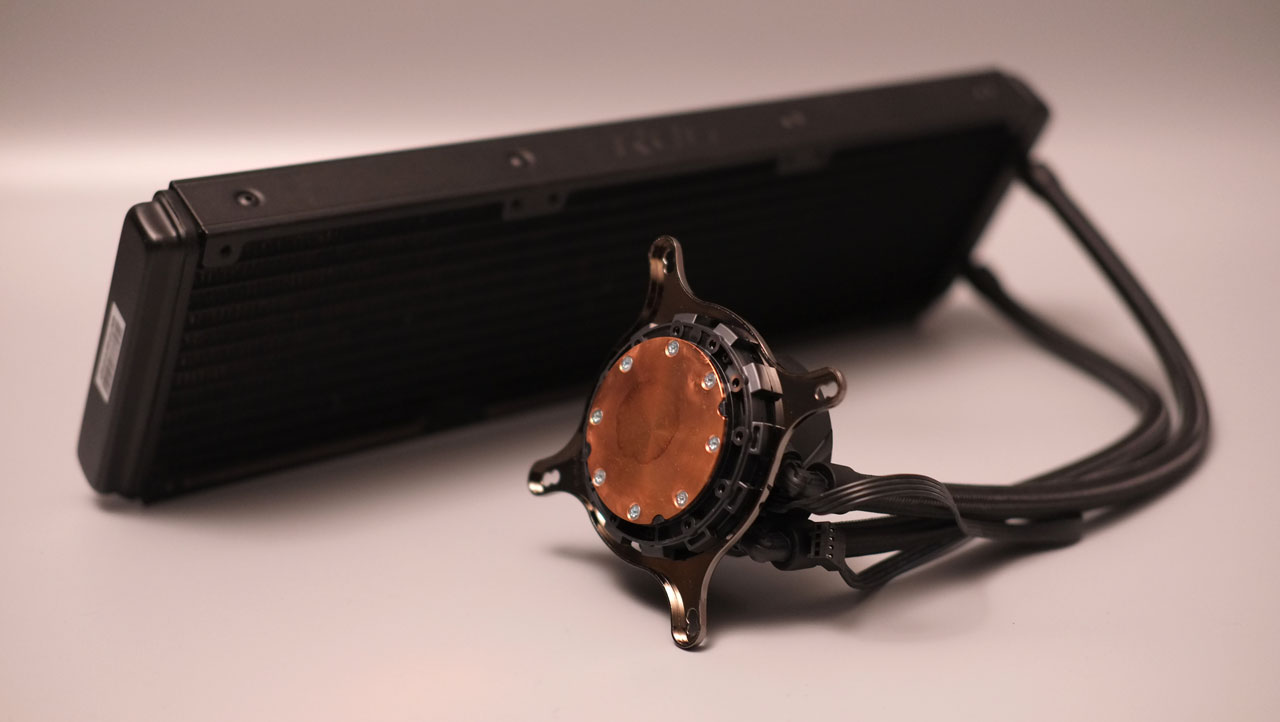 Connectivity for the AURA Sync (RGB lighting) is provided by a Micro USB to an internal USB 2.0 header. Pump power on the other hand is supplied by a 4-pin PWM header. The braided tubes are 11mm in diameter with a total length of 380mm.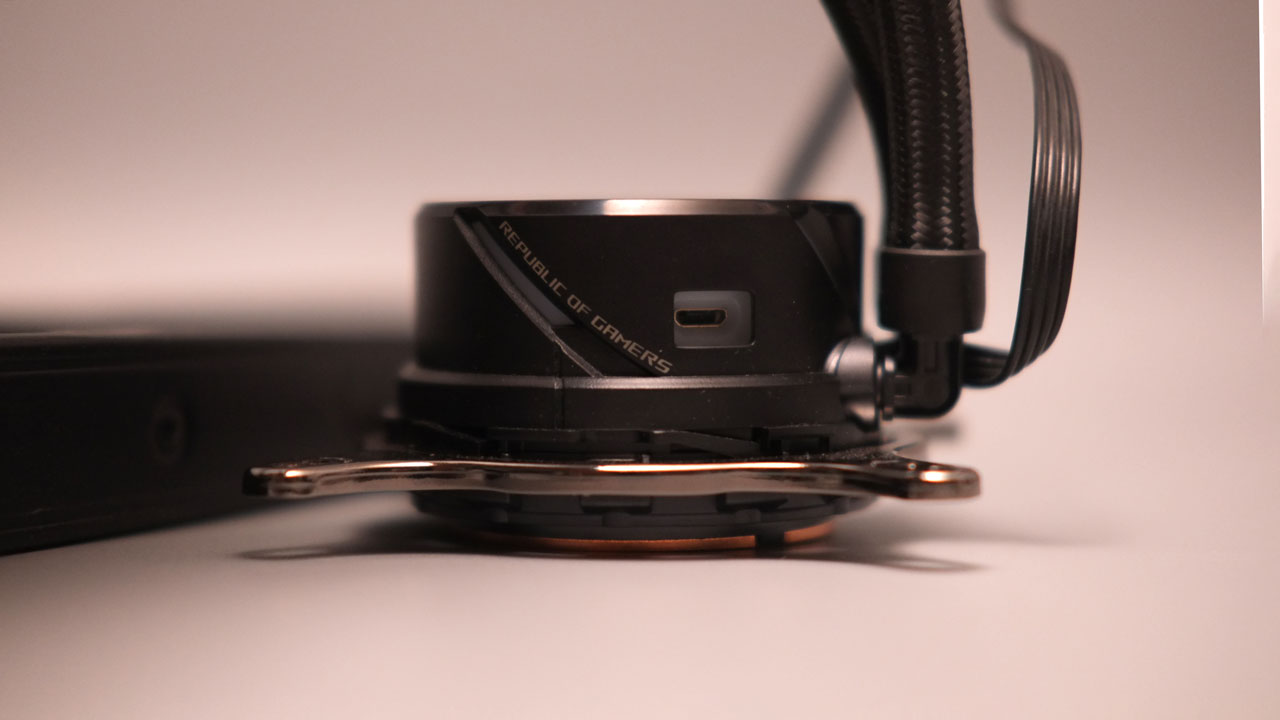 Now ASUS supplied the LC II 360 with their own fans dubbed conveniently as the "ROG radiator fan". These are 120mm fans with rated speeds of 800-2500RPM and a noise output of 37.6dBA at unknown RPM. The radiator itself could house six of these if you're feeling generous.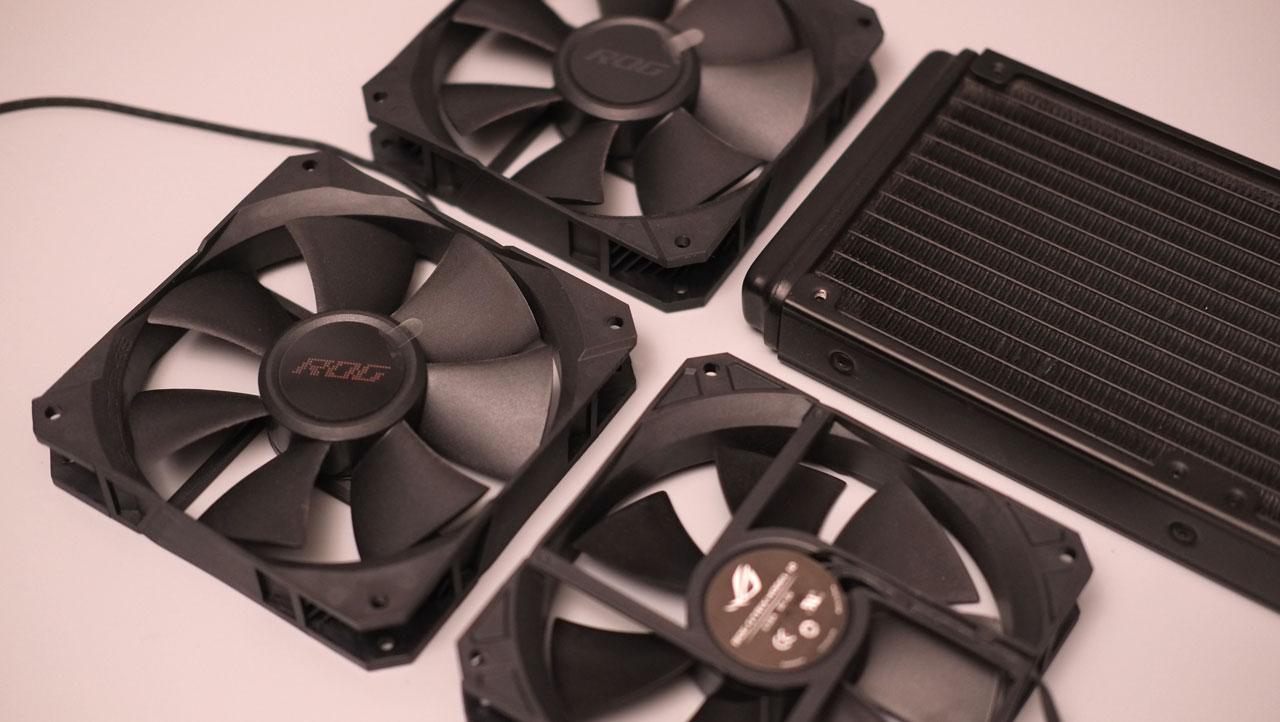 The ASUS ROG Strix LC II 360 appears to be a well made unit but not exactly what I've expected for ₱10,995.00 PHP.
Clearance and Installation
Installation is straight forward, as most with enclosed loop setups. You just need the space for them – and an optimized one at that.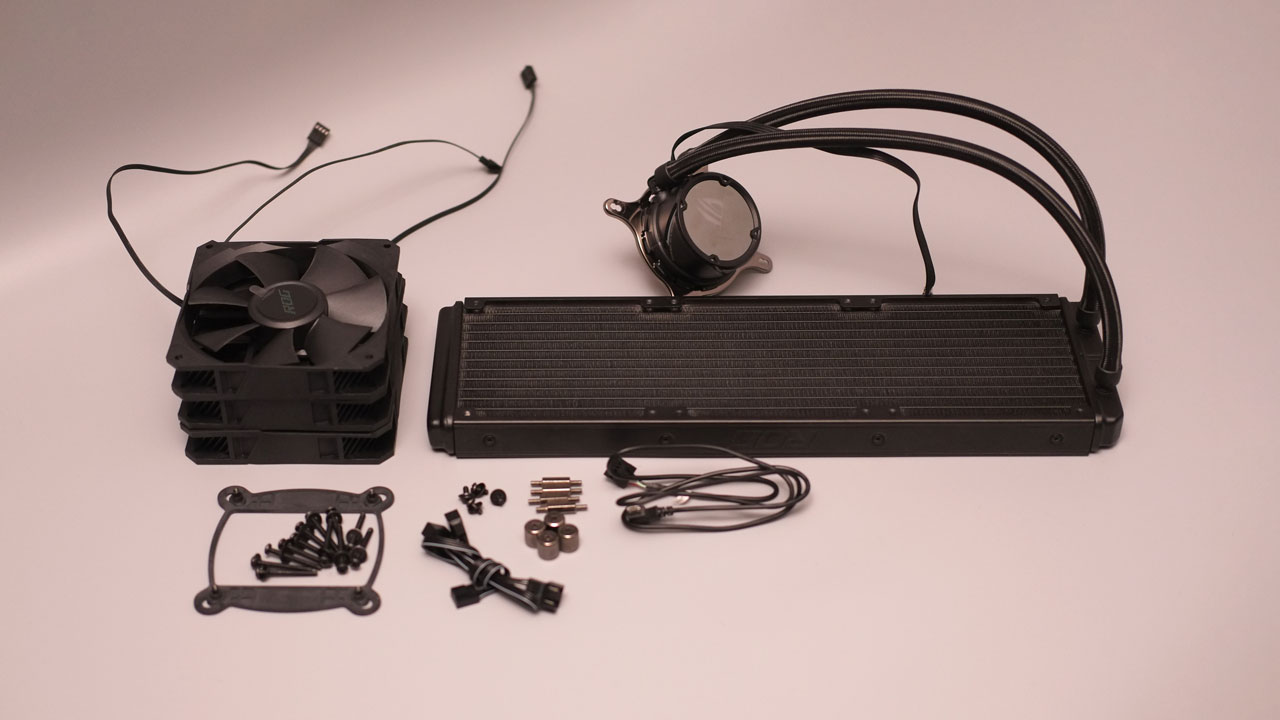 Cable management is not that bad but prepare to do some gymnastics to keep the setup looking clean. The tubes are also not that long at 380mm in length, so measure if this could be mounted on your case.
Obviously, I did not use this on an enclosure so your installation difficulty may vary.
Test Setup and Methodology
Our test setup relies on the measurements taken from AIDA64 Extreme. It is important to note that we are testing the review sample after burn-in, with at least 24-hours of uptime. This is done so to negate the FOTB (fresh out the box) state of the DUT (device under test), yielding better benchmarking consistency.
Test System Specifications
CPU
AMD Ryzen 5 3600
Motherboard
BIOSTAR B550M Silver
Cooler
ASUS ROG Strix LC II 360
Memory
ADATA Premier 2666MHz 16GB
GPU
GALAX RTX 2060 EX White 6GB
Storage
Plextor M9PE NVME 512GB
Case
NZXT H710
PSU
Thermaltake Toughpower GF1 650W
Display
LG UF680T
OS
Microsoft Windows 10 Pro 64-bit
The DUT is tested with the following configuration from our test system:
UEFI configuration: Default
Windows Power Plan: Balanced
Temperature
Temperature is measured in degree Celcius (ºC) at system idle and load. This is done via AIDA64 Extreme and its built-in System Stability Test. Readings are taken directly from the CPU (Tdie) sensor.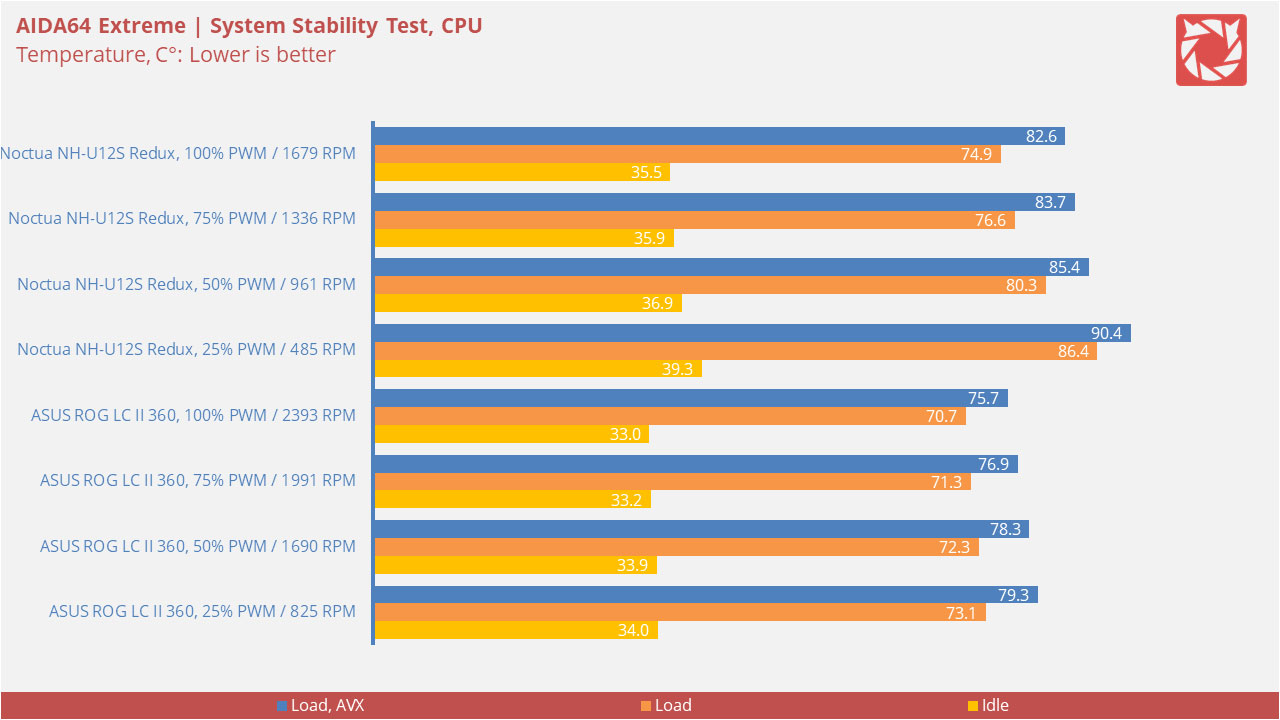 Cooling performance is excellent for all PWM duty cycles tested. Actually surprised here with the performance at 25% duty cycle. Not really far off from the maximum cycle's thermal performance. If you're interested to see the performance of this cooler with the Intel Core i9-12900K, head over to this review. TL;DR, it hit 88ºC max at full load with that processor.
Noise
Sound pressure level is measured in Decibels (dBA) at various fan duty cycles. This is done via AIDA64 Extreme and its built-in System Stability Test. Readings are taken directly from a sound level meter.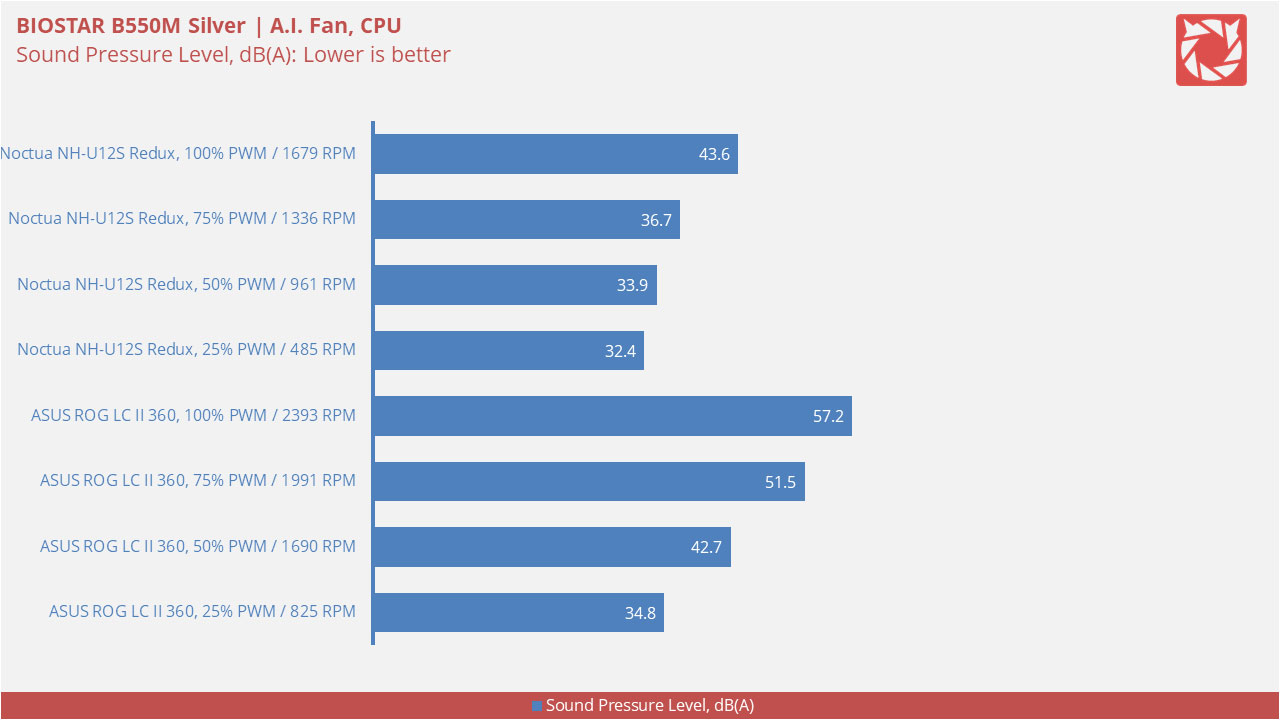 Sound level at various PWM duty cycles shows that it could go as low as 34.8dBA and as high as 57.2dBA. Since the ASUS ROG Strix LC II 360 thermally performs well enough at 25-50% PWM duty cycles, I consider this range as the goldilocks zone between cooling and acoustic performance.
Software, Lighting and Special Features
Software support is of course a courtesy of the ASUS Armoury Crate. Support is nil, least on my version with lighting effects control alone.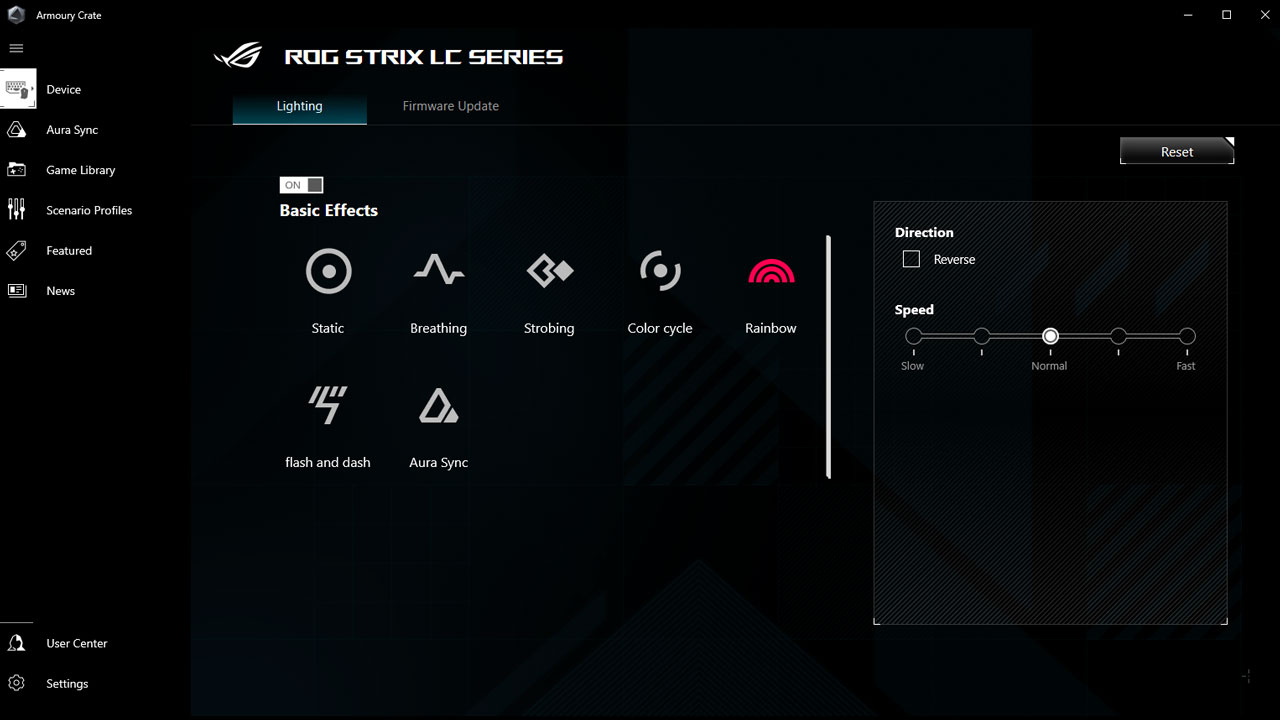 Lighting is not exactly simple but is subtle enough to appeal for my taste. This is AURA Sync capable so if you want it to get in-sync with the rest of your ASUS AURA capable devices, the data cable is a must.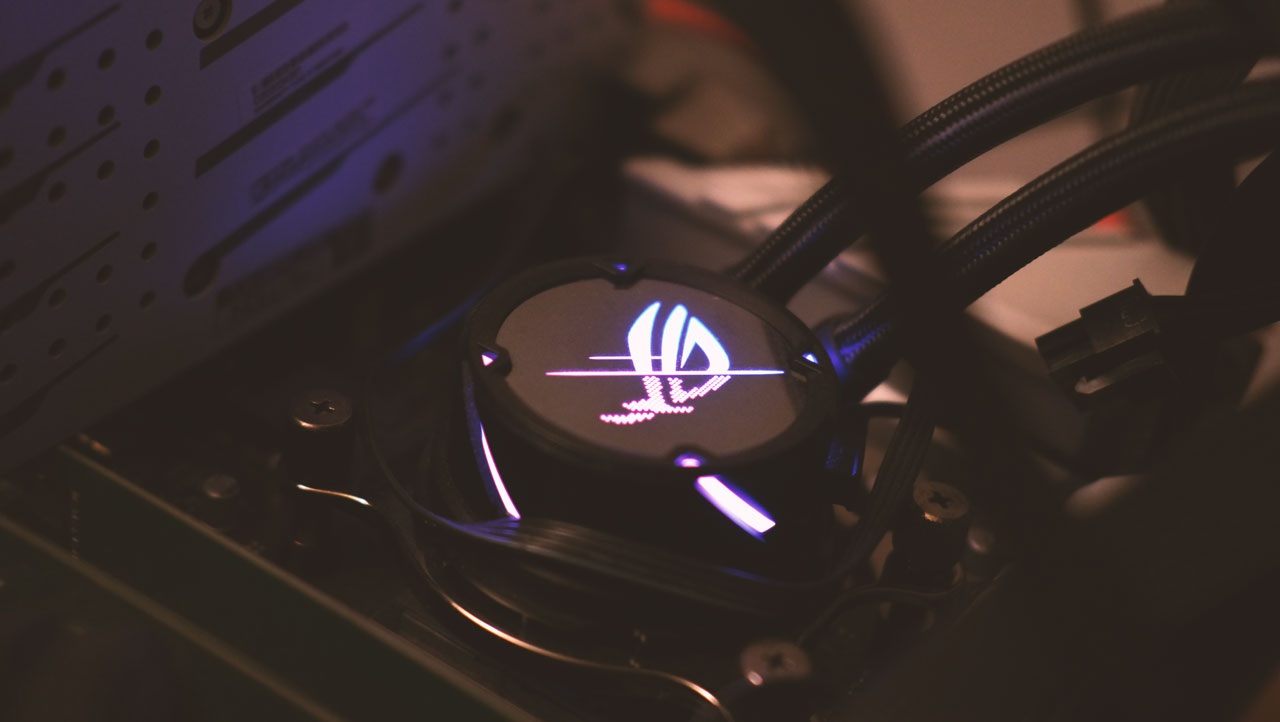 For an ROG product, I expected more when it comes to the software related features of the Strix LC II 360.
Final Thoughts
The ASUS ROG Strix LC II 360 is a high performance cooling solution no doubt. At its various PWM duty cycles and load conditions, it performed really well – thermally. This is especially true even with its fans spinning at ~825RPM which is only 25% of its duty cycle. Clearly, the surface area of a large radiator a capable pump combined is enough to warrant such performance.
As for noise, this is where the cooler or rather, its fans could be improved upon – at least at elevated RPM or at higher PWM duty cycles. You don't want to hit more than 50% or ~1690RPM here unless you don't mind the associated discomfort. Keeping this in mind, setting up the cooler to run at 50% PWM duty cycle and below should provide a more acceptable noise output without sacrificing much when it comes to thermals.
In closing, the ASUS ROG Strix LC II 360 is truly a higher performance cooler but it is not perfect. Like many ASUS ROG products, it comes with a high price point. This is uncomfortably close to full ARGB models from competing brands. I do not care much about lighting but this could sway-away some potential buyers. It comes with a full 6-year warranty to keep in mind though.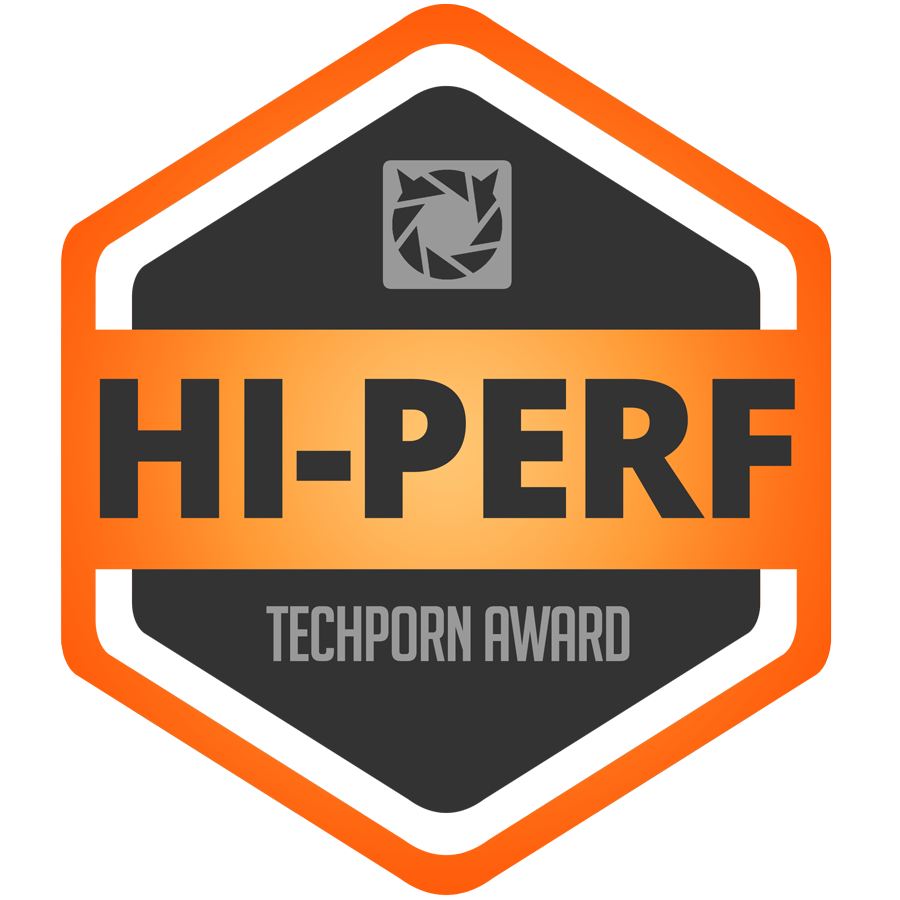 ASUS ROG Strix LC II 360
Summary
The ASUS ROG Strix LC II 360 is a high performance cooling solution fit for higher performance processors. Keep the RPM in check though if you are willing to shell out $189.99 USD for this unit.