PLDT wireless unit Smart Communications, Inc. (Smart) has teamed up with Mobile Legends: Bang Bang Professional League (MPL) in the Philippines to help scholars and street children beneficiaries of ChildHope Philippines Foundation, Inc. (ChildHope).
Smart donated a School-in-a-Bag to ChildHope through MPL Cares, the CSR program of MPL. This includes a laptop, ten (10) tablets with care pouches and 64GB expandable memory card, a Smart LTE Pocket WiFi with P500 load, and a 64GB USB preloaded with learning contents that these children can use in their learning sessions. Smart also turned over twenty (20) Learn Smart Kits, each one consisting of a mini-bag with a Smart LTE Pocket WiFi device and a 32GB USB preloaded with educational materials and videos for students and teachers.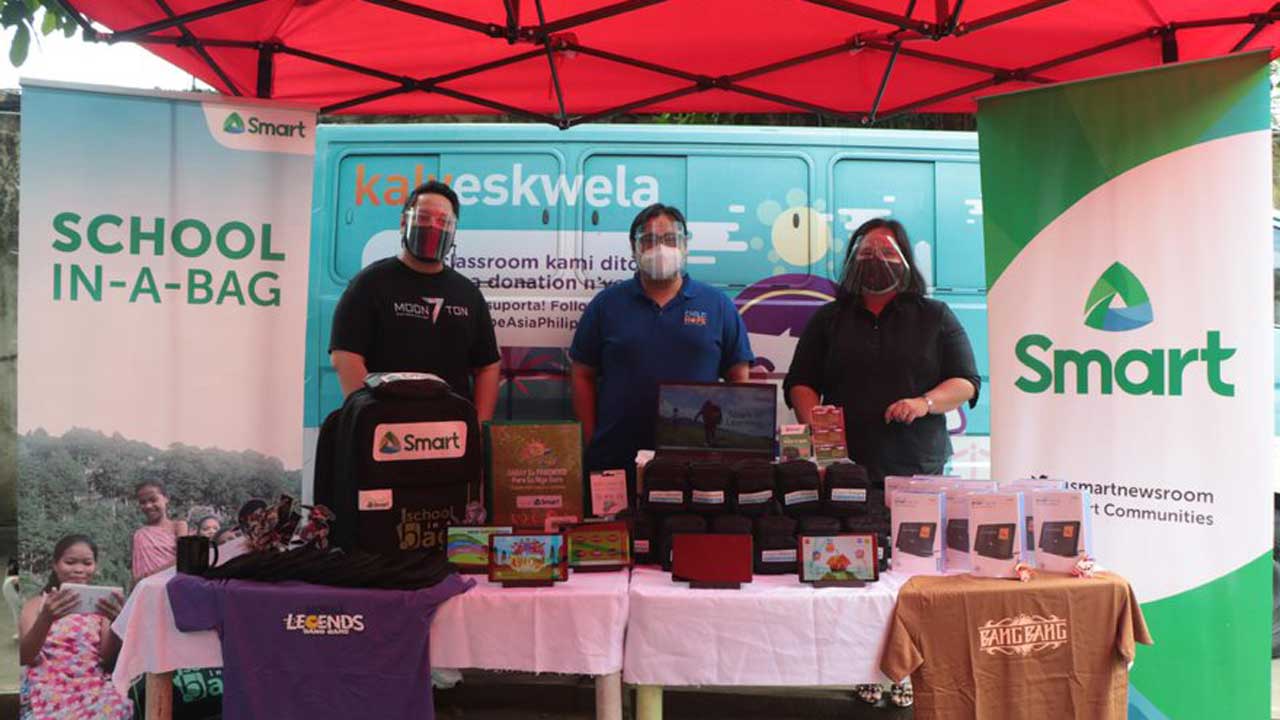 These gadgets and learning materials will be part of ChildHope's KalyEskwela project, a DepEd-accredited Alternative Learning System (ALS) program that uses a mobile van with audiovisual equipment to conduct alternative education sessions and basic literacy and numeracy classes to street children and youth.
MPL Season 8 champions Blacklist International also gave inspiring advice to the scholars via Zoom.
No learner left behind
The Smart School-in-a-Bag is part of Smart's flagship advocacy which aims to provide access to inclusive quality education in basic to tertiary levels, through Information and Communications Technology (ICT), content, pedagogy, and capacity building to ensure that there is #NoLearnerLeftBehind.
By the second half of 2021, Smart and its partners have deployed more than 300 SIABs nationwide, reaching more than 4,000 teachers and almost 90,000 students.
To help the Philippines attain the United Nations' 17 Sustainable Development Goals, with SDG #4: Quality Education as a key area, education continues to be the flagship CSR program of the PLDT group, with a strong emphasis on digital literacy.
For more information on School-in-a-Bag, visit Smart Communities on Facebook or send an email to [email protected].
Press Release