HP Philippines is recognized as a Great Place to Work® (GPTW) for the second year in a row. The recognition affirms HP's commitment to championing a positive workplace culture by embracing diversity, equity, and inclusion as business imperatives that fuel innovation.
GPTW conducts the world's largest study of workplace excellence. It is the global standard of what it means to be a great workplace, backed by over 100 million employees around the globe.
"We are grateful to the HP Philippines team who continue to inspire and nurture a positive workplace culture and bring extraordinary contributions to wider communities. This is the culture that our founders, Bill Hewlett and Dave Packard, envisioned when they started HP in 1939. I am very proud that we continue to uphold that even after all these years," shares Christian Reyes, the Philippines' Managing Director of HP Inc.
According to the study, 94% of surveyed employees say that HP Philippines is a great place to work. The company enjoys a two percent increase compared to last year's findings.
Employees also noted HP's inclusive culture, saying that they are made to feel welcome when they join the company (95%).
Overall, employees feel a sense of pride when they look at what they accomplish (95%). They are also proud to tell others that they work at HP Philippines (97%) and would even endorse the company to friends and family as a great place to work (94%).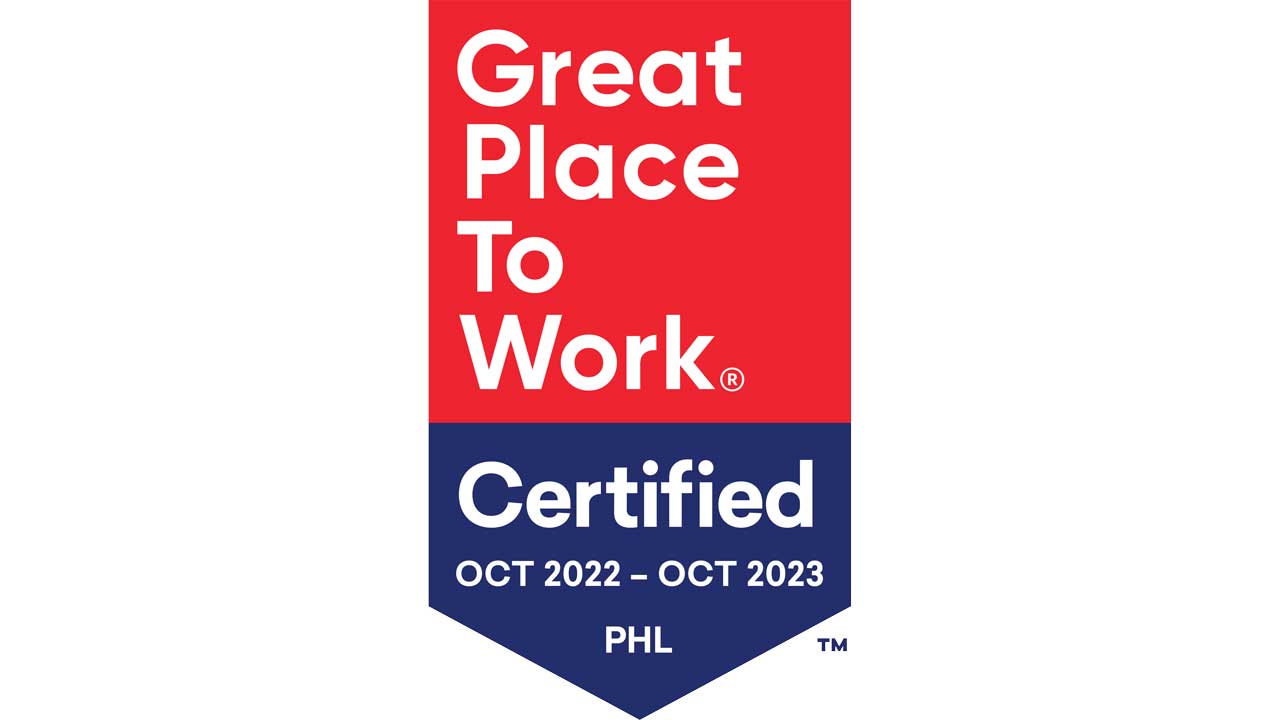 Earlier this year, HP Philippines ranked fifth in the GPTW 2022 list of the top 25 best workplaces in the country under the medium business category, making it also to the 2022 Best Workplaces in Asia™ list. What's more, GPTW featured the company in its latest Employee Well-being Insights Report for fostering an inclusive, flexible, and holistic approach to caring for the people.
Driving innovation in culture and technology
HP believes that the future of work requires innovation in culture and technology for employees to thrive. Starting with culture, HP is empowering its hybrid workforce to build resilience, take ownership of their careers, and develop an enterprise mindset. This means striving to grow together by adapting to changing dynamics and learning constantly from one another's diverse perspectives. They do this by implementing people-centric programs and initiatives that focus on
Employee connectedness: Next Generation Business Impact Network Philippines (NGen PH) is established to create a culture of inclusion and inspire success for all generations at HP, Quarterly Coffee Talks and Connect Series are aimed at regularly having collaborative sessions where everyone is encouraged to speak and be heard, and the Global Wellness Challenge keep employees engaged in different activities to promote a healthy and active community.
Future-readiness: Women's Impact Networks (WIN) and Women in Leadership Lab (WILL) are built to empower women and boost female leadership today and into the future, and Trailblazer and Jumpstart are both leadership development programs to prepare employees for career advancement.
Driving a Purposeful Business: sustainable impact programs across climate action, human rights, and digital equity which foster growth, driven by the passion to create a positive impact not only to customers and partners, but to the wider communities. This year, employees at HP Philippines volunteered on a project called, Play and Learn: The Digital Way. In partnership with Childhope Philippines, the program is focused on teaching junior to senior high level and street educators how to use technology safely and responsibly.
Aside from having the right culture to nurture talent, flexible work also requires powerful technology. Balancing these needs is crucial to a collaborative and productive workforce. HP is leading powerful advancements in PC and print, built for the hybrid world, providing flexibility and end-to-end security for its people and businesses of all sizes. All the while reducing the impact on the environment.
"To be certified by Great Place to Work® is an honor. Knowing that it was direct feedback from our employees makes the title truly special. It means that the HP Way continues to be practiced. This culture is grounded on trusting and believing individuals, and operates on the belief that people want to do a good job and will do so, as long as they have the proper tools and support," ends Rena Marin, Country Human Resources Head of HP Inc. in the Philippines.
These breakthroughs in culture and technology are rooted in the HP legacy of advancing diversity, equity, and inclusion. These are fundamental to HP's culture and are business imperatives. They lead to thoughtful ideas that have the power to change the world.
Press Release