In the ever-evolving landscape of digital communication, adults have a plethora of platforms from which they can interact, network, and form meaningful connections.
While Omegle may be a recognizable name in the arena of random video chats, the digital age has ushered in a myriad of alternatives that offer unique experiences, tailored functionalities, and enhanced safety features. This guide aims to shed light on some of the most notable Omegle alternatives that offer myriad ways for adults to connect and communicate.
Chatroulette: The Pioneer of Random Video Chats
Chatroulette was an early entrant into the online chat world, capturing the essence of serendipitous interactions.
Its ability to randomly match people created a sense of excitement, with every new connection potentially leading to a memorable conversation. While it's true that the platform faced challenges, especially concerning inappropriate content, recent adaptations have made it safer and more user-focused.
The Early Contender: Chatroulette was among the first platforms to offer random video chats. Launched in 2009, it quickly gained popularity for its simplistic interface and roulette-style matching.
Reinvention and User Control: The modern Chatroulette has implemented filters, allowing users to narrow down matches by language and location. The platform has also worked diligently to minimize the number of inappropriate interactions with increased monitoring and reporting features.
TinyChat: The Community-Centric Experience
TinyChat revolutionized the online chat space by emphasizing community and collective interactions.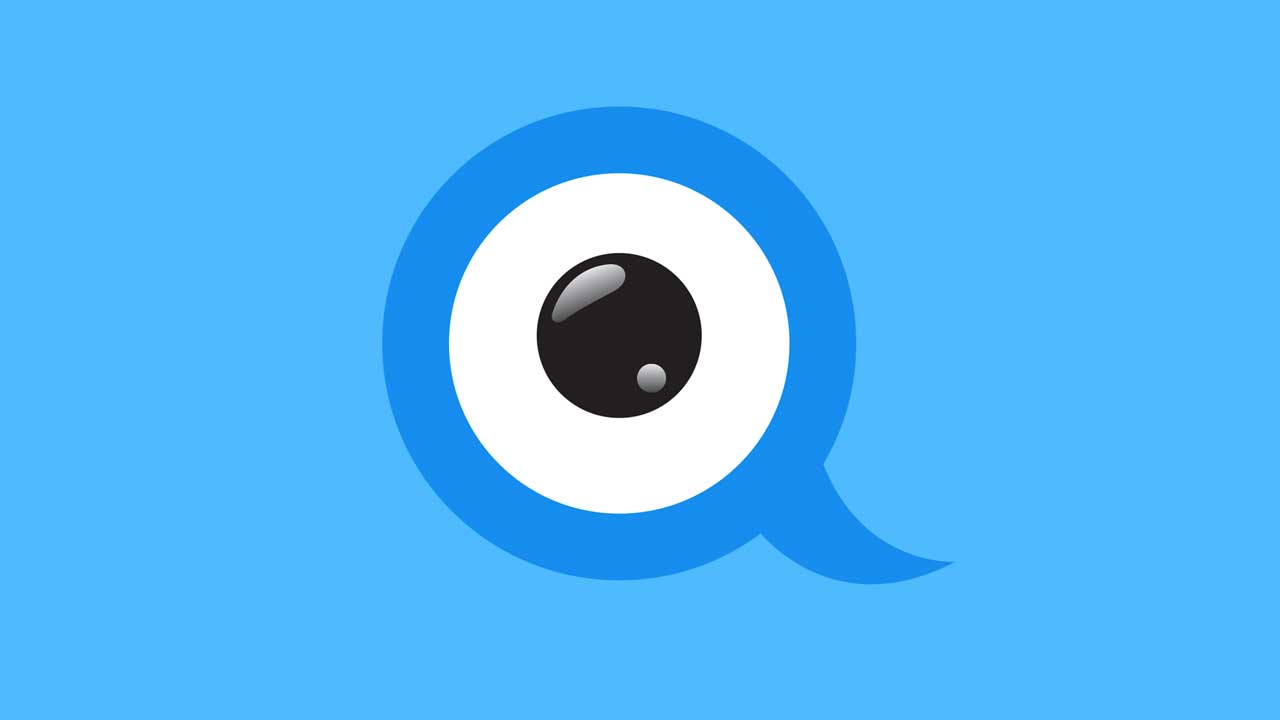 Instead of pushing the sole focus on individual conversations, it opened up a world where like-minded individuals could come together in rooms, sparking group discussions and fostering a sense of camaraderie. It's not just about talking; it's about belonging.
Room-Based Interactions: Unlike the one-on-one focus of platforms like Omegle, TinyChat centers on chat rooms. Users can join existing rooms on a vast array of topics or create their own.
Features & Functions: Beyond just chat, TinyChat offers video and audio functionality. It's a hub for creators who want to host their own shows, discussions, or even mini-concerts.
Bazoocam: International Chats with Local Focus
Bazoocam breaks the mold by offering a localized touch to a global platform. Recognizing the joy of connecting with someone from one's own region, or the thrill of conversing with someone from a specific foreign country, Bazoocam marries the concept of international reach with regional preferences, all while sprinkling in fun elements to keep conversations lively.
Localized Interactions: Bazoocam takes pride in connecting users to local chat partners. It's particularly popular in European countries like France and Italy, making it a prime choice for those wanting a regional conversation partner.
Games & Activities: This platform stands out by offering in-chat games. These small distractions can be an excellent ice-breaker or a way to ease the occasional awkwardness of random chats.
ChatHub: Customization Meets Cam Chat
ChatHub understands the modern user's desire for personalized experiences. In an age where even ads are tailored to individual preferences, why shouldn't chat platforms offer the same luxury?
ChatHub lets users fine-tune their interactions, allowing for conversations that are more in line with what they're truly seeking, whether it's a particular language, region, or even camera quality.
Tailored Experience: Users can filter matches based on gender, language, country, and even camera quality. This level of customization is unparalleled in the random chat space.
Mobile-Friendly: In an age where everything is on-the-go, ChatHub's mobile responsiveness ensures users can chat comfortably from their smartphones or tablets.
FaceFlow: Beyond Just Chatting
FaceFlow challenges the idea that online chat platforms are only for ephemeral, one-off interactions.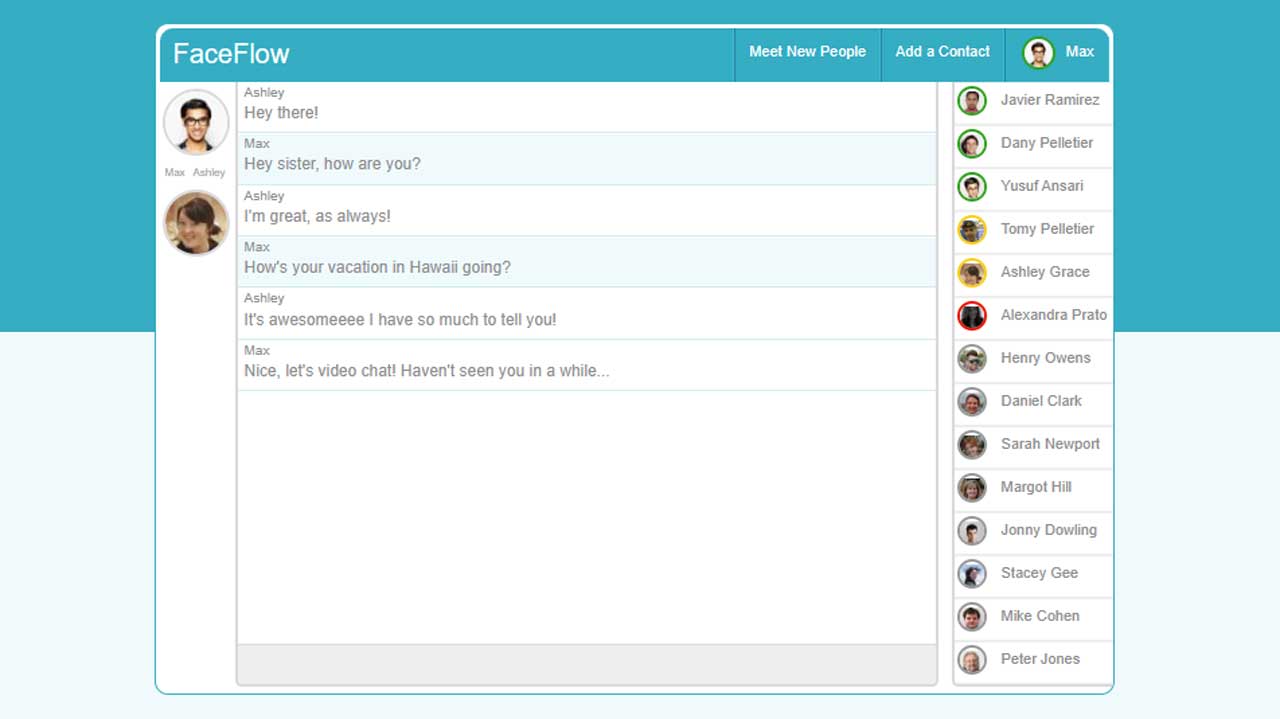 Instead, it proposes that these conversations can have lasting value, whether they lead to deep friendships or even professional collaborations. In this ecosystem, users are not just faceless entities; they are potential friends, contacts, or colleagues.
Multipurpose Platform: FaceFlow isn't limited to random connections. It doubles as a platform for video conferencing, making it perfect for both personal and professional interactions.
Friend & Contact Management: Users can add new friends to their contact list post-chat. This feature facilitates repeated interactions, fostering deeper connections.
Key Features to Consider When Choosing a Platform
Choosing the right chat platform goes beyond just the allure of a flashy interface or popularity. Delving into the features, understanding the security mechanisms in place, and considering the adaptability of the platform to various devices can make all the difference in ensuring satisfying interactions.
Safety Protocols: Ensuring a platform has reporting and blocking features can help maintain a positive experience.
Customization Features: Filters like language, location, and interests can drastically change your chatting experience, catering it to personal preferences.
Device Compatibility: A platform's functionality across different devices (smartphones, tablets, PCs) can determine its convenience for on-the-go use.
Community Focus: Some platforms emphasize community-building with chat rooms and friend lists, which can be a crucial factor for those looking for more than a fleeting interaction.
Conclusion
The world of online adult interaction is vast, offering tailored experiences to match the diverse needs of users worldwide.
As we delve into some of the best adult Omegle alternatives, it's evident that each platform brings its own unique offerings to the table.
While Omegle may be a staple in random video chats, understanding these alternatives can open doors to enhanced experiences, specialized functionalities, and potentially more meaningful interactions.
Whether seeking global connections or community-centric experiences, there's a platform tailored for everyone's unique digital communication desires.