Kingston Technology, officially inaugurates the Kingston FURY Gaming Lab at its APAC office – located within Hsinchu Science Park, Taiwan. This has been a monumental launch for the company and its gaming branch, inviting their partners across the Asia Pacific Region.
The FURY Gaming Lab aims to demonstrate Kingston's commitment to create a comprehensive and compelling gaming ecosystems, featuring an immersive experience for its visitors – linking the brand's memory and storage solutions with real-life applications.
Pushing Industry Standards
Leveraging their 20 years of expertise along with long standing reputation as the top brand and supplier of third-party DRAM modules, Kingston debuts the FURY gaming line back in 2021. This line is responsible for the Kingston FURY Renegade PCIe 4.0 NVMe SSD which is a top-end product of its class.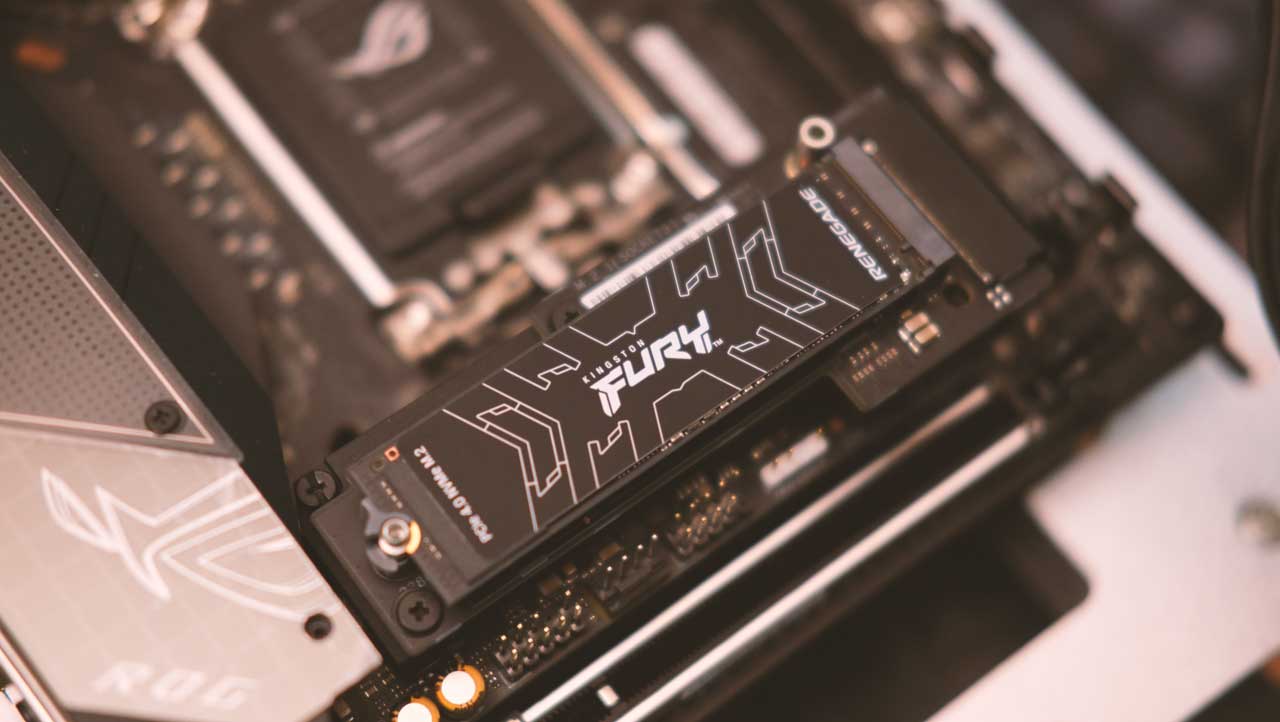 "Our business and marketing strategies heavily emphasize the feedback from our customers, so we seek to bring the latest and most exhilarating gaming experience to the table," Kevin Wu, Sales/Marketing and Business Development Vice President of APAC region stated, "Here at the gaming lab, we look forward to gamers, overclockers and partners participating in the fine-tuning and optimization of Kingston FURY products to help us emphasize the evolving needs of our customers."
During the live stream, Kingston showcased their refined engineering processes, product testing and quality control. Kingston's R&D center at the heart of Hsinchu Science Park has been the backbone of this showcase with countless innovative projects, making it the perfect location for the Kingston FURY Gaming Lab – pushing the industry standards ever further.
Themed to Impress
The Kingston FURY Gaming Lab is decorated with the brand's signature colors, fiery red and jet black with signature heat spreader patterns throughout.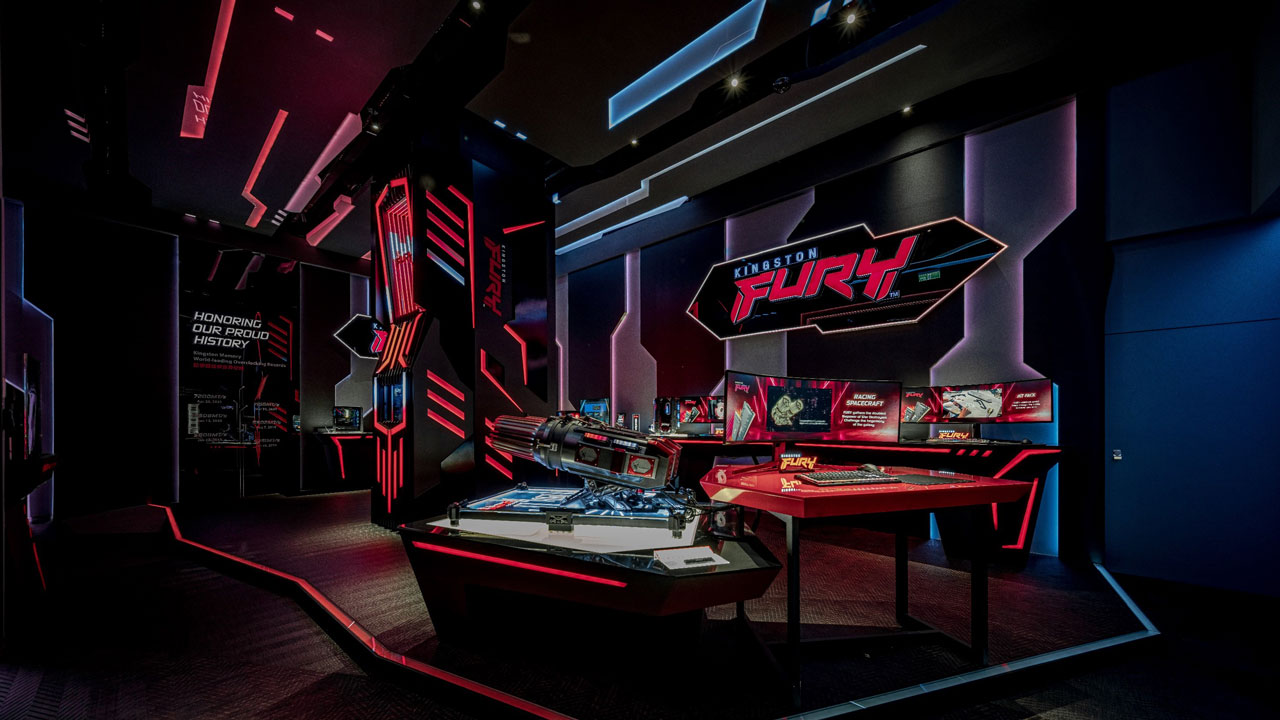 The entire setup is adorned with LEDs that resemble the vibrant RGB lighting effects of the Kingston FURY range – along with three major zones to explore.
Zone A
Is a DRAM-shaped pillar where visitors could participate in an interactive interface. This interface could then provide product recommendations based on your needs or selection.
Zone B
This is where Kingston invited the world's top PC modders to showcase their customized builds. There are three heavily modified gaming PCs here at the moment: FURY Racing Spacecraft, Memory Nexus and FURY Jet Pack.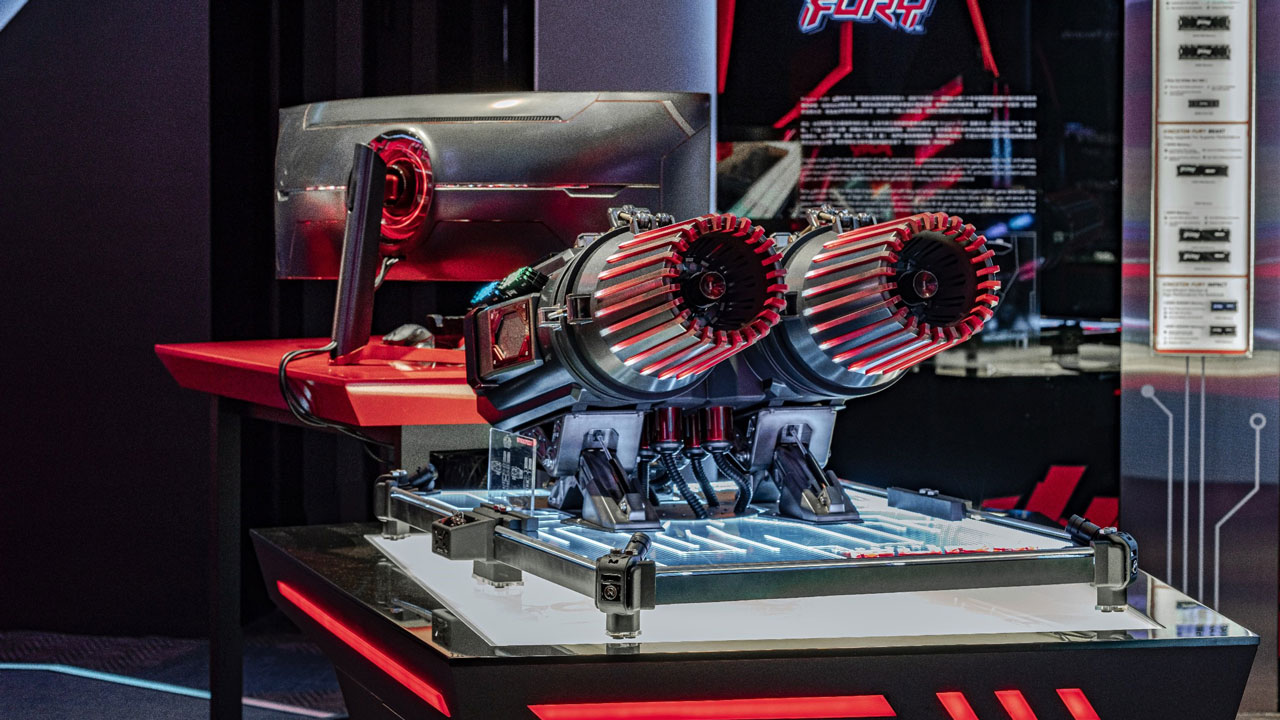 According to Kingston, these mods embody the brand's rebellious spirit and innovative image – targeted at empowering gamers to achieve more on the battlefield. These are equipped with different Kingston FURY products, including DDR5 memory and Renegade PCIe 4.0 SSD. The FURY Impact DDR5 SODIMMs were also showcased for laptops and small form factor machines to cover a range of gamers.
Zone C
Gives a deeper look into Kingston's engineering process and its strategic alliance with industry partners. This ensures seamless platform compatibility and performance.
Sneak Peak of the Newest DDR5 RGB Memory
In addition to the lab space, Kingston FURY previewed its brand new RGB lighting effects for DDR5 memory, showcasing 16 presets including countdown, fireworks, flames and rhythm special effects controlled by the intuitive Kingston FURY CTRL software.
This yet to be released Kington FURY Beast DDR5 RGB memory will be available in the second quarter of this year.
Kingston also addressed some of the questions regarding the FURY Gaming Lab. One of which is the possibility to have another concept store located outside Taiwan. According to Kingston, they are considering it but the decision will ultimately depend on the situation – whenever the global pandemic eases further.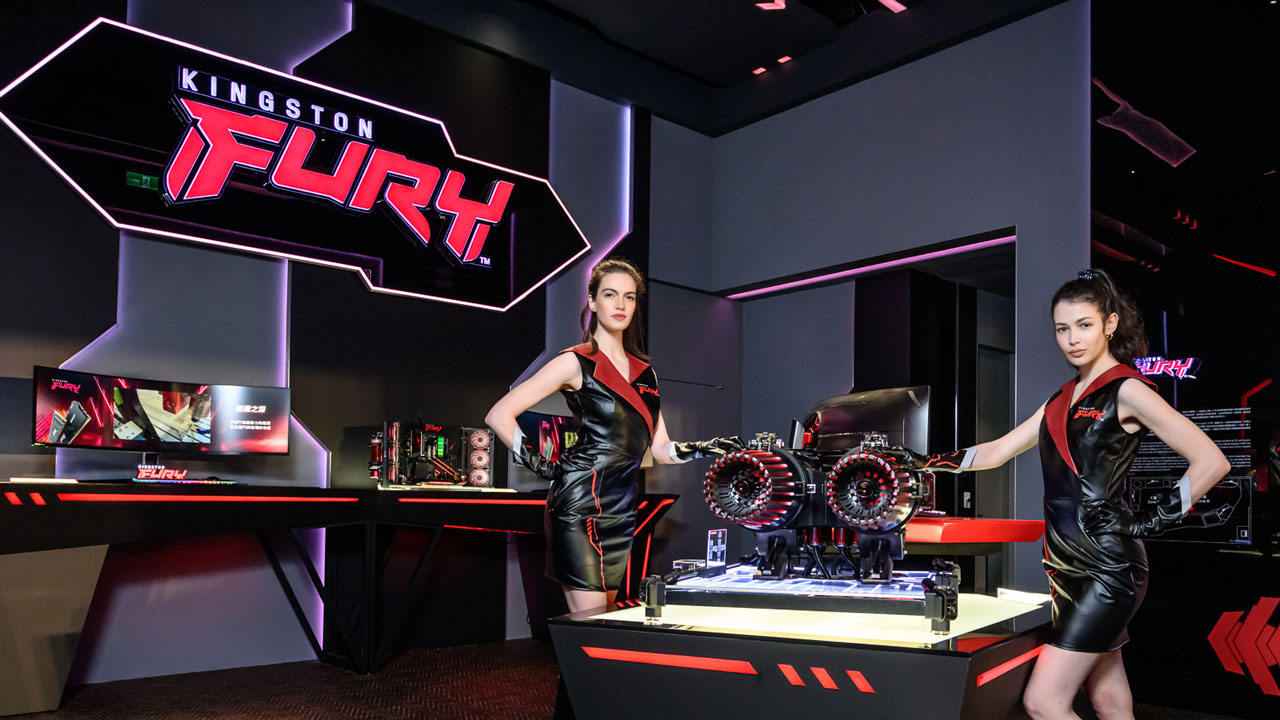 We also asked about the future of the FURY line – if it will also carry gaming gears. Kingston suggested we watch out as the brand grows.
For more information you may visit kingston.com/gaming.