Lenovo™ recently unveiled the newest additions to its ThinkPad mobile workstation portfolio.
Powered by the latest AMD Ryzen™ PRO 7040 Series Mobile processors with optional NVIDIA RTX™ professional graphics, the new ThinkPad P16v, P16s Gen 2 and P14s Gen 4 complement the models announced in May 2023, offering customers a broad choice in mobile workstation PC solutions.
"Our latest workstations are all about empowering our customers to make a real difference and leave a lasting impact in their fields, whether it's research and design, engineering and finance, media and entertainment, healthcare and education, or any other area. We're truly committed to bringing innovations that revolve around people, giving our customers the tools they need to unlock their full potential with ThinkPad mobile workstations," shared Mike Ngan, Country General Manager of Lenovo Philippines.
Bringing advanced and power-efficient processors with AMD PRO technologies and Ryzen™ AI on select models opens up an enhanced world of AI-driven features for advanced collaboration on ThinkPad mobile workstations.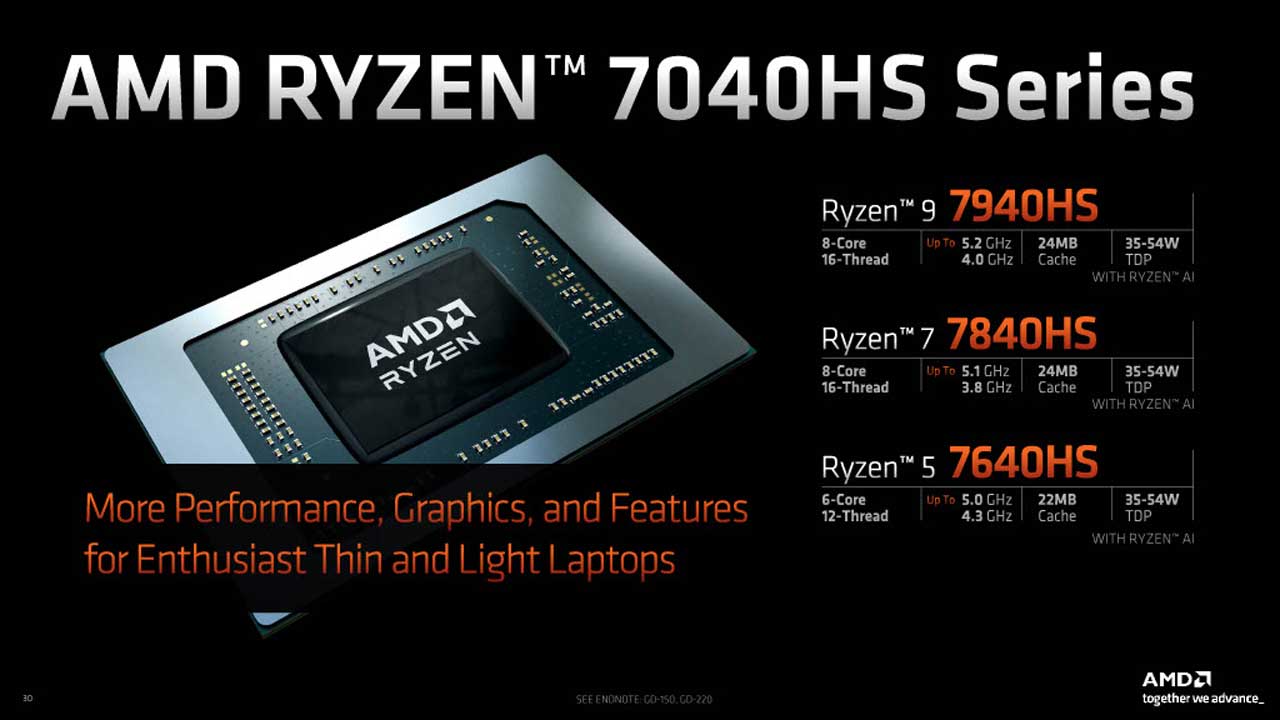 The new models include:
ThinkPad P16v (SRP 107,899.00): A powerful workstation for creators who require more power to handle large workloads and multitask with ease. It features up to AMD Ryzen 9 PRO 7040 HS Series Mobile processors, up to the NVIDIA RTX 2000 Ada Generation laptop GPU for mobile workstations, and a dual thermal outflow that maximizes cooling. It also offers a range of display options, including a super bright 800nit IPS panel with low blue light, and the latest chip-to-cloud security features to help protect valuable data and identity on the move.
ThinkPad P14s Gen 4 (SRP 90,299.00) and P16s Gen 2 (SRP 92,699.00): Mobile workstations for highly mobile professionals, educators, and students who seek an ideal mix of performance and power at a comfortable price point without compromising security or durability. They are available in Black or Storm Grey and feature up to AMD Ryzen 7 PRO 7040 Series Mobile processors with an integrated AMD Radeon™ 700M Series GPU. They also have several display options, including OLED and low blue light displays, an optional 5MP camera, as well as a range of battery options to support hybrid workers.
Lenovo also offers a comprehensive portfolio of services to support and safeguard workstation investment, including Lenovo's TruScale Device as a Service (DaaS) model, warranty upgrades and extensions, and Lenovo Premier Support Plus that offers direct access to Lenovo's best technicians.
The new workstations are available starting August 2023. To learn more about Lenovo's workstation product portfolio, visit: www.lenovo.com/workstations.