American company Lexar has been providing storage solutions for more than 20 years. This year's no different still, with their new products at Computex 2021 catered mostly for the professionals.
If you slot right in, then Lexar's products are right up your alley. They just announced a number of high-performance storage devices starting from blazing fast CF cards to M.2 NVMe SSDs.
Professional CFexpress Type B SILVER
Lexar's popular CFexpress Type B Gold is top of the class among CF cards but it comes at a cost. That's where the Type B SILVER comes into play with its lower yet still 4K capable 1GB/s read and 600MB/s write performance.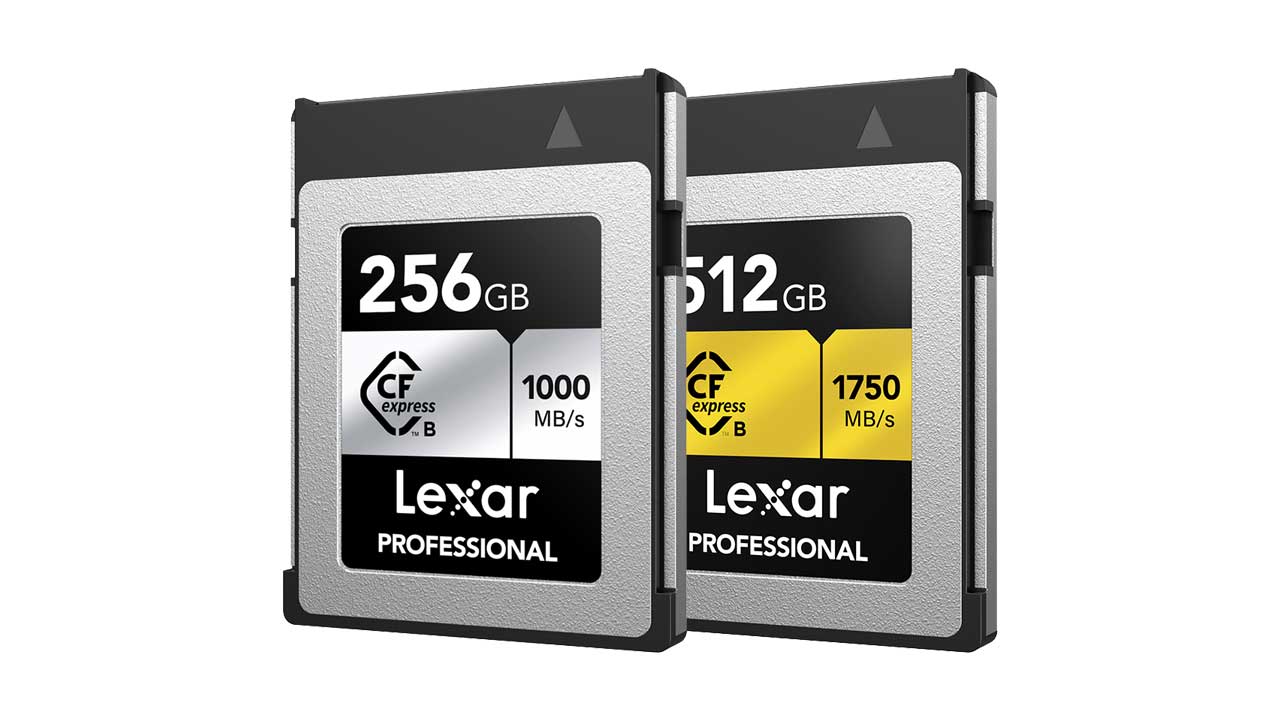 This card is ideal for prosumers looking for a CF card that supports the standard 4K video format without actually shelling out for a grander model.
CFexpress USB 3.2 Gen2x2 Reader
The CFexpress Reader follows suit with its 1.7GB/s performance appropriate for reading and offloading high resolution 8K videos.
It is small for a CF card reader at under 4″ so it should be able to fit nicely inside a backpack. This unit also comes with two cables for Type-C to Type-C and Type-C to Type-A action.
JumpDrive P30 USB 3.2 Gen 1 Flash Drive
Now if you want more portability without sacrificing performance then the JumpDrive could be for you. With its 450MB/s read and write speed, it already matches the speed of SATAIII SSDs.
The drive also comes with 256-bit AES encryption support so if security is your concern this is highly capable. Capacity is also top notch at 2TB – for the highest end model.
NM620 SSD and Professional NM800 SSD
As for SSDs, Lexar got the NM620 updated with the addition of a 2TB variant. Now what's new is the Professional NM800 M.2 2280 NVMe SSD. This takes Lexar's internal storage game to the next level by utilizing the PCIe 4.0 interface to achieve a maximum speed of 7.4GB/s read and 5.8GB/s write.
The NM800 is targeted at extreme file access performance and editing high resolution 8K videos.
Pricing and Availability
Lexar has given a expected release timeframe for all 5 new products that are slated for launch during 2021. No words about pricing yet though.
Professional CFexpress Type B SILVER Series, June
Professional CFexpress USB 3.2 Gen2x2 Reader, End of May
JumpDrive P30 USB 3.2 Gen 1 Flash Drive, June
NM620 M.2 2280 NVMe SSD (2TB), June
Professional NM800 M.2 2280 NVMe SSD, September