Lian Li showcased a one of a kind case at Computex 2019 dubbed as the Oddysey X. It is according to Lian Li, a morphing chassis capable of two modes to accommodate the requirements of the end user be it for maximum performance or maximum show off capabilities.

Base specifications suggests that the Odyssey X is a mid-tower design able to accommodate ATX motherboards with tempered glass panels and a dash of eye catching red accents. Of course, it wouldn't be Lian Li if it's not made out of aluminum.
Performance mode
The Odyssey X in performance mode allows it to provide more space for thick radiators: one at the front and one on the side. This is a more classical style approach with emphasis for cooling performance hence the name.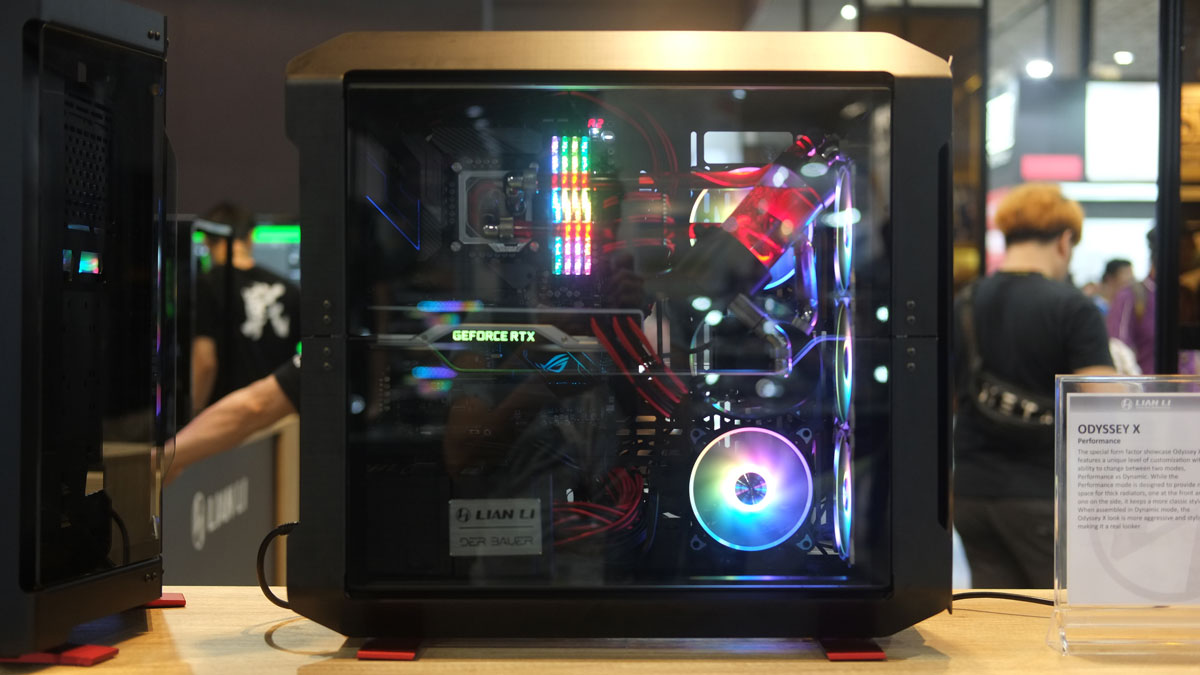 Dynamic mode
Dynamic mode is where things starts to get showy. You flip it up, split the side panels to give it a meaner look and adjust the motherboard panel's orientation.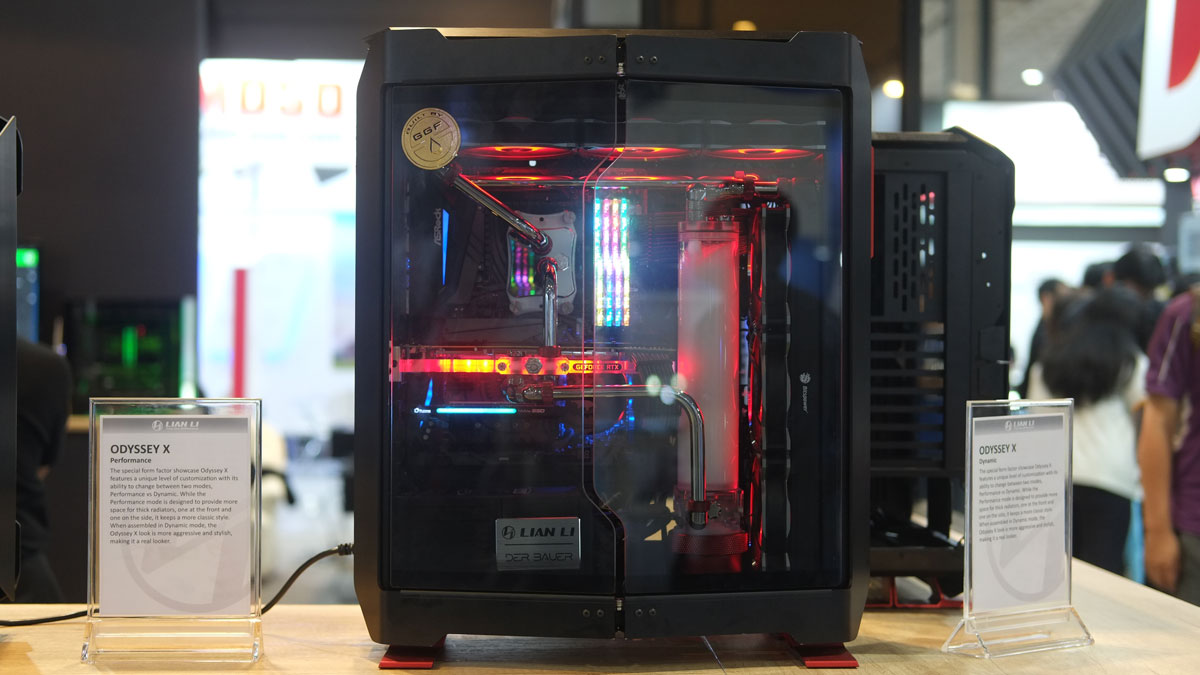 It is most likely possible to have a vertically mounted motherboard as well. Hopefully, the adjustable motherboard tray wont pose any structural issues tho.
TU150 ITX Case
Designed to cater to the latest PC DIY trends, Lian Li also revealed the TU150. Notable improvements over the older TU100 include a redesign of the iconic handle which is now retractable and can vanish seamlessly into the chassis top panel to leave room to a stylish system for all to admire.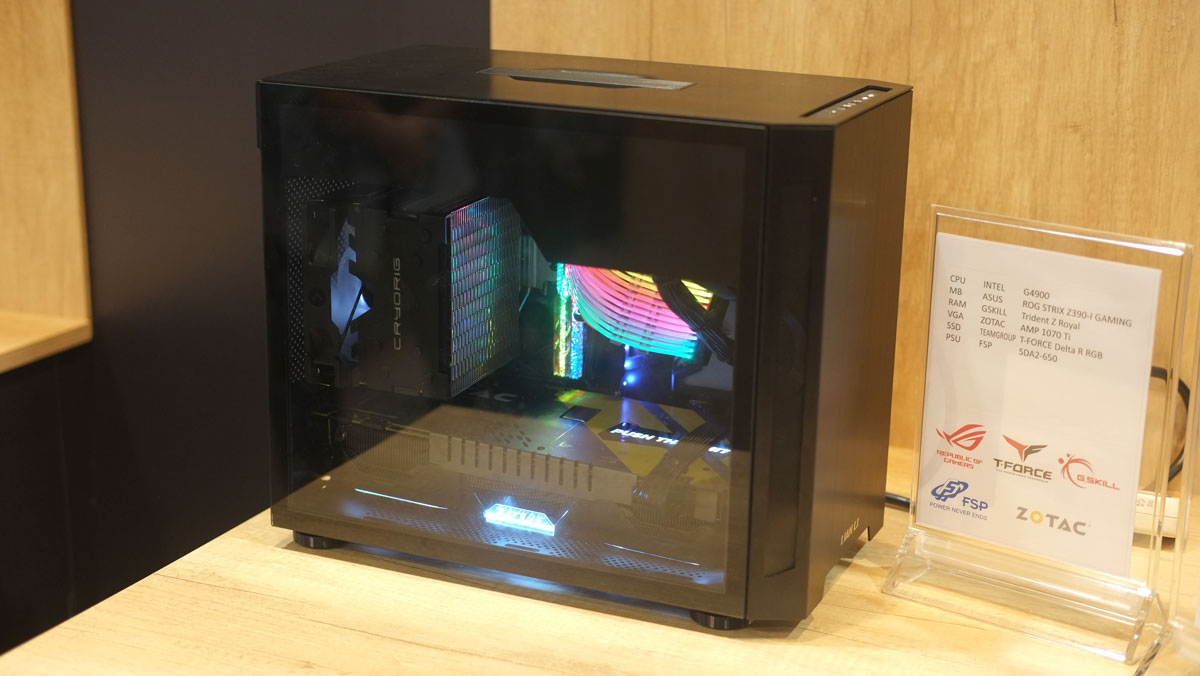 In addition, the top panel gained depth from the handle leaves enough room for proper cable management, an essential feature in mini-ITX cases. Available with an aluminum side panel or a tempered glass side panel, the TU150 lets the user display their RGB enthusiasm or remain classy and subtle.