What we have here for review is the Minisopuru ME808M. This is an NVMe SSD enclosure, featuring support for Intel Thunderbolt 4. It is priced at $139.89 USD directly from Amazon.
Specifications wise, the ME808M accepts NVMe storage devices keyed in the M.2 2280 form factor (B, M, B+M). Maximum storage capacity is at 8 TB and with full support for USB4 down to the legacy USB 2.0 interface.
Disclosure: Minisopuru sent the ME808M for the purpose of this review. The company did not ask me to say anything particular about it.
Technical Specifications
Enclosure
Compatibility
M.2 2280 (B, M, B+M)
Material
Aluminum
Controller
Intel JHL 7440
Interface
Intel Thunderbolt 4, USB4
Transfer rate
40 Gbps
Capacity
8 TB
Dimensions
Length
100.6 mm
Width
52.1 mm
Height
14 mm
Weight
113.4 g
Packaging and Accessories
The Minisopuru ME808M is cradled by a two-part packaging. It's pretty basic, but it gets the job done.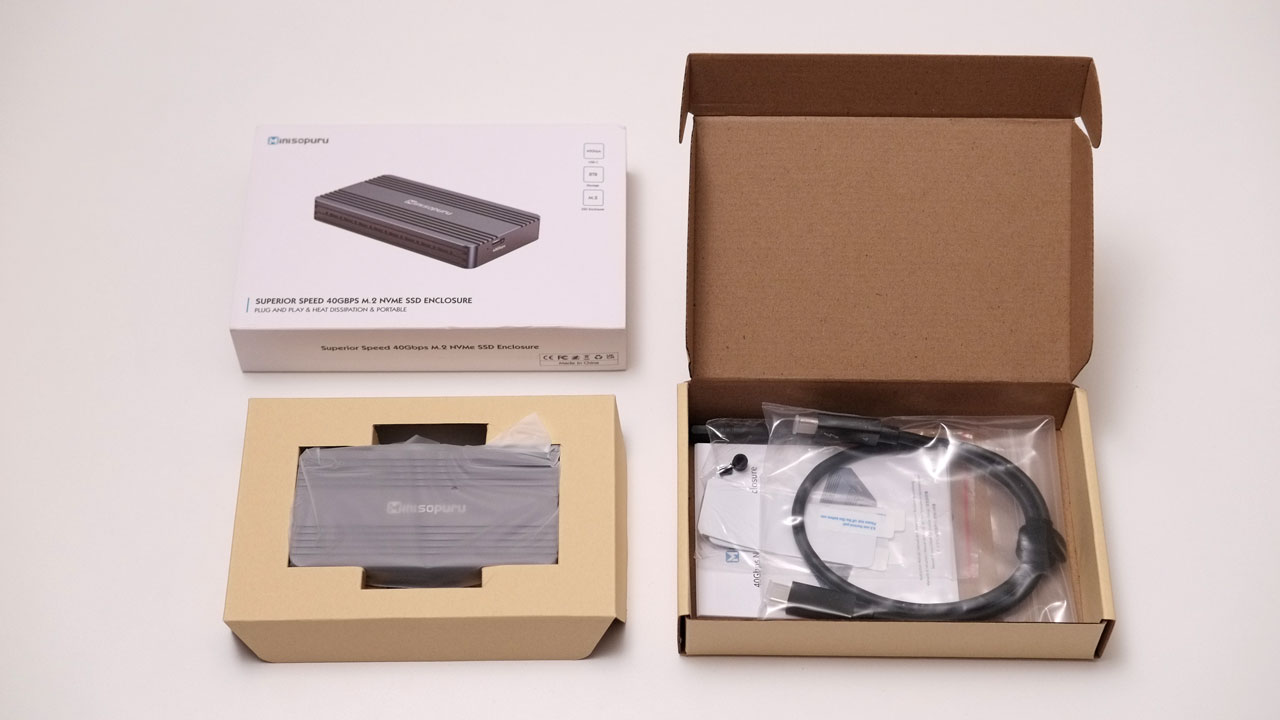 Scope of delivery are as follows:
Minisopuru ME808M
1 mm and 0.5 mm thermal pads
Intel Thunderbolt 4 cable (USB Type-C to Type-C)
2x screws and 2x mounting tabs
Screw driver
Documentation(s)
Excellent bundle of accessories we got here. I like that Minisopuru even included a 50 cm Thunderbolt 4 cable into the mix. Those things are expensive enough on their own.
Design, Build and Connectivity
Minisopuru decided to go simple and clean with the ME808M's design. This is a hefty enclosure too, featuring a CNC-machined aluminum unibody, powder-coated in a metallic-grey finish.
Removing the 1 mm aluminum back-panel exposes the M.2 slot of the ME808M. Couple of things to improve here is to include mounting holes for smaller M.2 devices and to improve clearance for thicker SSDs (z-height). I could shrug both imperfections since most high-performance M.2 SSDs does come in the 2280 form factor and you ought to buy a compatible drive in the first place. More on that later.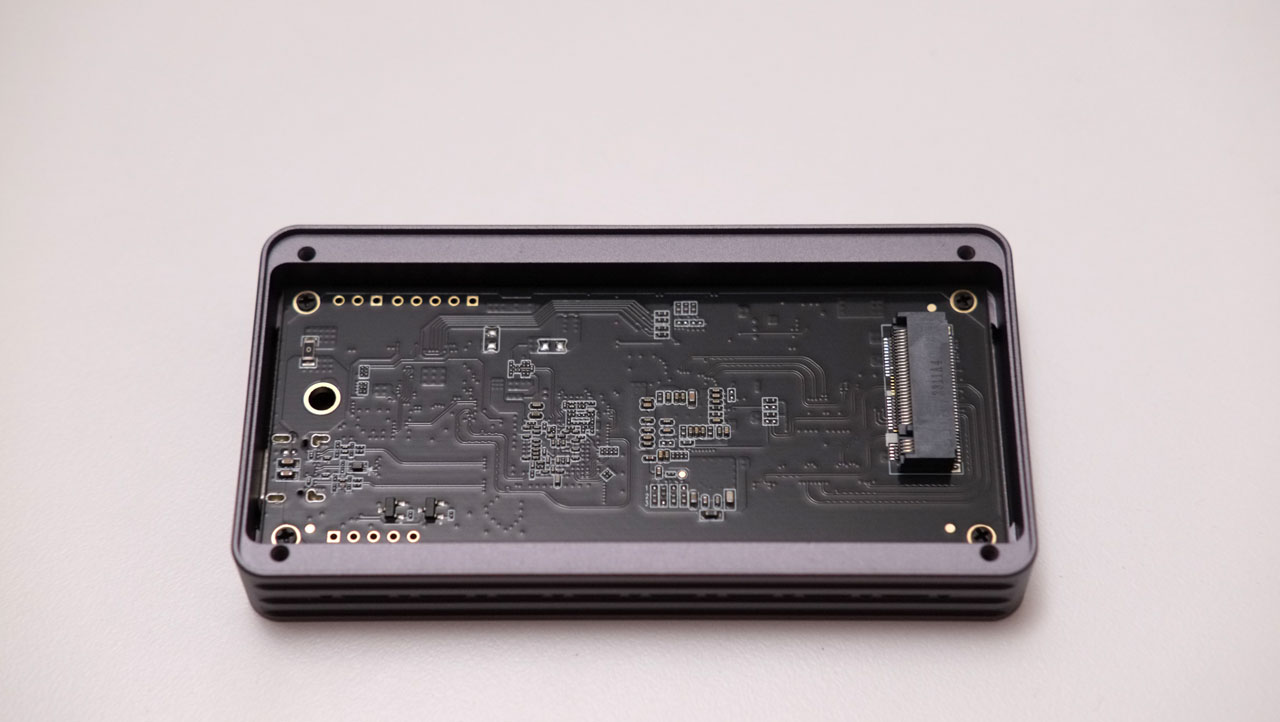 Removing yet another set of screws allows us to reveal the other side of the enclosure's PCB. This is where the Intel JHL 7440 chip could be found which is a Thunderbolt 3 controller with a 2.4 W TDP.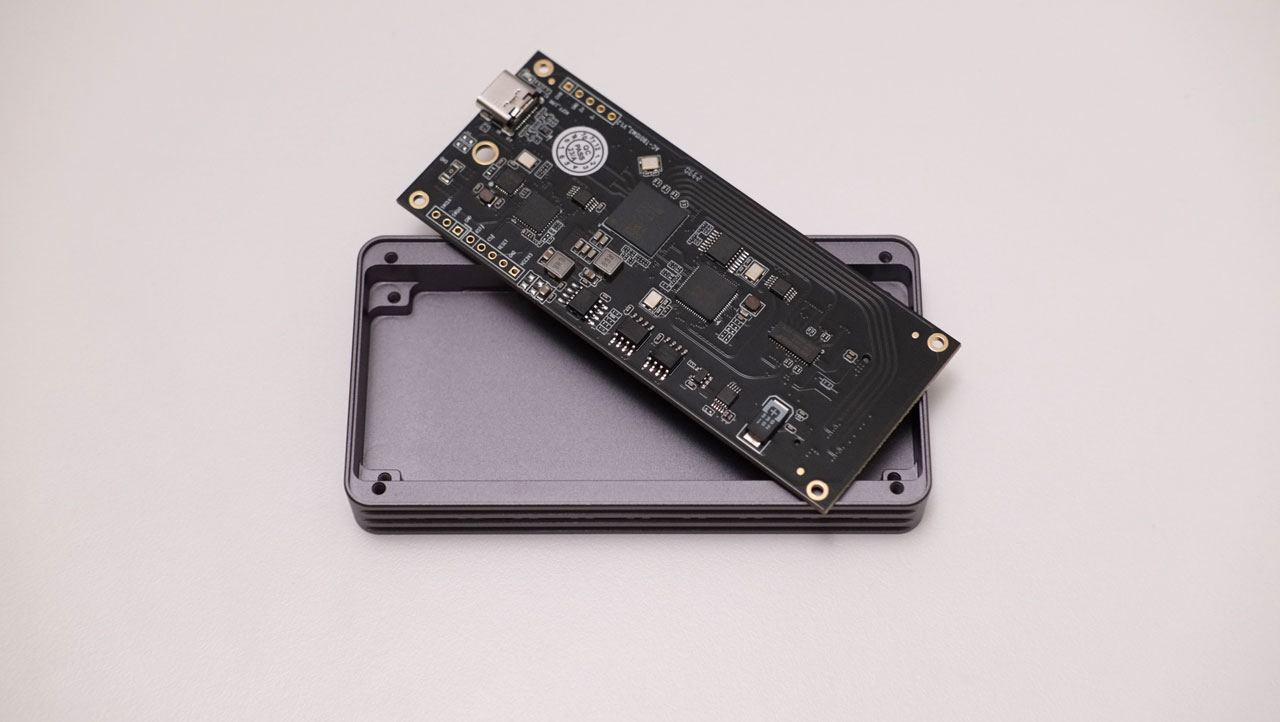 Installing an SSD is no hassle with the Minisopuru ME808M. Just slap the drive in with the rubber tabs and make sure to apply the thermal pad appropriate for your drive's z-height.
Again, the enclosure comes with a 50 cm Intel Thunderbolt 4 certified cable. This is a value oriented inclusion, saving you at least $20 USD.
I have no complaints about the installation process nor with the design of the enclosure. What I don't like is how picky it is so I suggest you use their list of recommended drives for that extra peace of mind. For reference, this does not work well with my Kingston Fury and NV2 SSDs, offering weak write performance for both drives. Luckily, my Lexar NM790 SSD is 100% compatible with the enclosure – hence the test results down below.
Throughput
Based on Minisopuru's claim, the ME808M's read and write performance with the Lexar NM790 check out fine. It even breached their internally tested claimed speeds of 2805 MB/s read with the Samsung 980 EVO Plus. Our measured write speed is lower though at 2167 MB/s.
AS SSD performance is as expected, lower than our CrystalDiskMark results. Output here is still in line with the enclosure's performance though.
IOPS
Now I/O operations per second is considerably lower compared to our baseline for drive, maxing out at 274K IOPS and 115K IOPS at the Random 4K read and write benchmark.
AS SSD result is similar if not a touch slower on this metric.
Access Time
Response time is also higher in comparison to our baseline results from the NM790 as seen with the results below.
File Copy
As expected, the file copy performance of the enclosure is also lower compared to the drive's natural habitat – which is when it is installed in a compatible motherboard.
Results above translates to 0.99, 4.08 and 1.88 seconds.
Compression
The drive or rather the enclosure's read and write compression performance are mostly consistent. Nothing to complain here!
Cache
Aside from the sequential performance, the drive's cache performance remains mostly the same with the Minisopuru ME808M.
Temperature
Thermals is a little peculiar as the drive registered a higher idle temperature (+2 °C) but with a lower load temperature (-7 °C). Overall, I would say there is a definite improvement here compared to stock.
Final Thoughts
In conclusion, the Minisopuru ME808M NVMe SSD enclosure offers a versatile and well-priced solution for those seeking high-performance storage expansion. With its support for Intel Thunderbolt 4 and compatibility with a range of NVMe storage devices in the M.2 2280 form factor, it provides users with the flexibility to enhance their storage capacity.
The package includes a variety of valuable accessories, including a 50 cm Thunderbolt 4 cable, making it a cost-effective choice for those in need of such cables. The enclosure's design is simple and sturdy, with a CNC-machined aluminum unibody that adds a touch of elegance to the setup.
Installation is straightforward, with rubber tabs and thermal pads provided for easy setup. However, it's worth noting that the enclosure can be selective about the drives it works well with, so checking Minisopuru's list of recommended drives is highly advisable.
In terms of performance, the ME808M delivers on Minisopuru's claims, offering impressive read and write speeds considering the interface's limitations. While there is a slight drop in write speed compared to the claimed figures, the enclosure's performance is generally consistent and is in line with expectations.
The enclosure does exhibit lower IOPS, access times, and file copy performance compared to when the NVMe drive is installed in a compatible motherboard. However, it remains a suitable option for those looking to expand their storage options.
Thermally, the enclosure shows improvements, with lower load temperatures, making it a viable choice for users concerned about heat.
In summary, the Minisopuru ME808M offers a solid combination of design, performance, and accessories, making it a valuable addition to your storage setup, especially if you select a drive that's compatible with the enclosure's requirements.
Minisopuru ME808M (40 Gbps)
$139.89 USD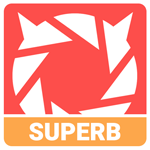 Product Name: Minisopuru ME808M (40 Gbps)
Product Description: The Minisopuru ME808M is a Thunderbolt SSD enclosure built with the Intel JHL7440 chip at its core. It adopts a dual-chip master control, equipped with 40 Gbps Type-C interface and a Thunderbolt 4 cable in an aluminum corrugated shell design.
Brand: Minisopuru
Summary
The Minisopuru ME808M is an attractive solution for high-performance storage expansion. It is compatible with Intel Thunderbolt 4 and USB4, and comes with the inclusion of valuable accessories, making it a cost-effective choice for performance oriented consumers.