In for a much needed review is the Noctua NH-D12L. This is a dual tower CPU cooler, featuring an MSRP of $89.95 USD.
The NH-D12L is an asymmetrical dual tower cooler featuring a 145 mm height, five heat-pipes, and a single NF-A12x25R PWM fan. This effectively gave the cooler a 148 NSPR which is basically Noctua's own performance rating.
Disclosure: Noctua supplied the NH-D12L for the purpose of this review. The company did not ask me to say anything particular about it.
Technical Specifications
Cooler
Compatibility
Intel 115X, 1200, 1700, 20XX; AMD AM4, AM5
TDP
148 NSPR
Heatsink
Type
Tower
Material
Aluminum (Fins), Copper (Heat-pipes)
Fan
Speed
450-200 RPM
Noise
22.6 dBA
Airflow
60 CFM
Dimensions
Length
113 mm
Width
125 mm
Height
145 mm
Weight
890 grams
Packaging and Accessories
The Noctua NH-D12L comes in a huge three part packaging.
Scope of delivery are as follows:
NF-A12x25r PWM premium fan
NA-RC14 Low-Noise Adaptor (L.N.A)
NT-H1 high-grade thermal compound
Fan-clips for second NF-A12x25R
SecuFirm2 mounting kit
Noctua metal case-badge
Keeping up with tradition, the NH-D12L comes with everything you should expect from Noctua.
Design, Layout and Build Quality:
The Noctua NH-D12L is a chunky yet rather small twin tower in comparison to lets say the legendary NH-D15. Its like a smaller version of it, really.
Five copper heat-pipes populate the dense array of aluminum fins. Like many Noctua coolers, the sides are enclosed to maximize heat dissipation. The NH-D12L also comes with extra mounting points for a fan or two.
The base plate is nickel coated copper – which is the same coating used for the heat-pipes. This protects the copper finish from oxidation, the elements and what have you.
The NH-D12L comes with NF-A12x25R fan. It is a 120 mm fan with a max RPM of 2000 (1700 with LNA) and odd hole spacings at 93 x 83 mm. It is made to interact with coolers such as, where it could use the space in-between the mounting points for a flush installation. This fan is enough for the whole package to attain its 148 NSPR rating.
The cooler is typical of what you'd expect with Noctua.
Temperature
Thermal performance with the AMD Ryzen 5 7600 is great across all PWM levels tested. This is a capable dual tower cooler in a single fan configuration, featuring an average load temperature of 80.41 °C at 2000 RPM. I have seen better, but for its class, the NH-D12L sure is a performer.
Power
Sustained CPU clock speed and power are also the metrics we check out. For power, where we want to focus at is the sustained CPU package power at load. Here, the cooler could sustain the CPU at 89.08 W, peaking even at 90.05 W.
Now the average effective clock speed is rated at 4869.30 MHz at 100% PWM. Expect a bit more performance out of your CPU at this level.
| PWM | Average Effective Clock (Idle) | Average Effective Clock (Load) |
| --- | --- | --- |
| 25% | 421.32 MHz | 4815.75 MHz |
| 50% | 413.90 MHz | 4831.87 MHz |
| 75% | 407.25 MHz | 4854.98 MHz |
| 100% | 416.73  MHz | 4869.30 MHz |
With the results at hand, I would strongly suggest maxing out at 75% PWM if you are keen to own this cooler.
Noise
Like many Noctua coolers, the NH-D12L excels at noise output. Here, we measured a maximum of 39.0 dBA, which is still within the realms of quietness.
Note that we have no way of measuring the noise level under 30 dBA. That is the lowest we could go, SPL meter and the ambient noise level combined.
Final Thoughts
The NH-D12L continues the long standing tradition of Noctua. That includes its excellent build quality, cooling and acoustic performance along with its rich bundle of accessories.
I have nothing much to say in a negative manner with regards to the NH-D12L. Perhaps the lack of colorway in contrast to the NH-U12A or rather, Noctua's own Chromax line up. I am pretty sure Noctua is cooking up one though since I've heard it somewhere at Computex 2023. Regardless, this cooler is close to perfection, especially for SFF enthusiasts looking to maximize the available space on their compact systems while still maintaining a good blend of cooling performance and acoustics.
If you are limited to something akin to a 4U rack's clearance (150-ish mm) and wants to maximize your build's potential, then the NH-D12L is the CPU cooler for you. It also comes with a mighty 6-year warranty which is always a huge plus.
Noctua NH-D12L
$89.95 USD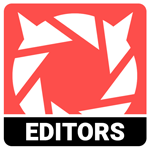 Product Name: Noctua NH-D12L
Product Description: The NH-D12L is a low-height 120 mm class CPU cooler that has been conceived to combine outstanding quiet cooling performance with superior case compatibility.
Brand: Noctua
Summary
With a 6-year warranty and an amazing performance considering its size, the Noctua NH-D12L is easily one of the best 120 mm class air coolers you could buy.