As one of the biggest and most anticipated events in the  Philippines of the fighting game community (FGC), REV Major has always been watched out for for its  tournaments for Tekken, Street Fighter, Dragon Ball Fighter Z among others.
However, with the pandemic putting a halt to all events and gatherings on location, the organizing team  at Gariath Concepts had to hit pause on the project. It didn't stop the team, though, from preparing for  the next. Reassessments were made, and the team drilled down on what truly mattered to the fighting  game community and adapted to the evolutionary normal – by pivoting and maximizing the online  space. And on its first fully digital installment, REV MAJOR is back.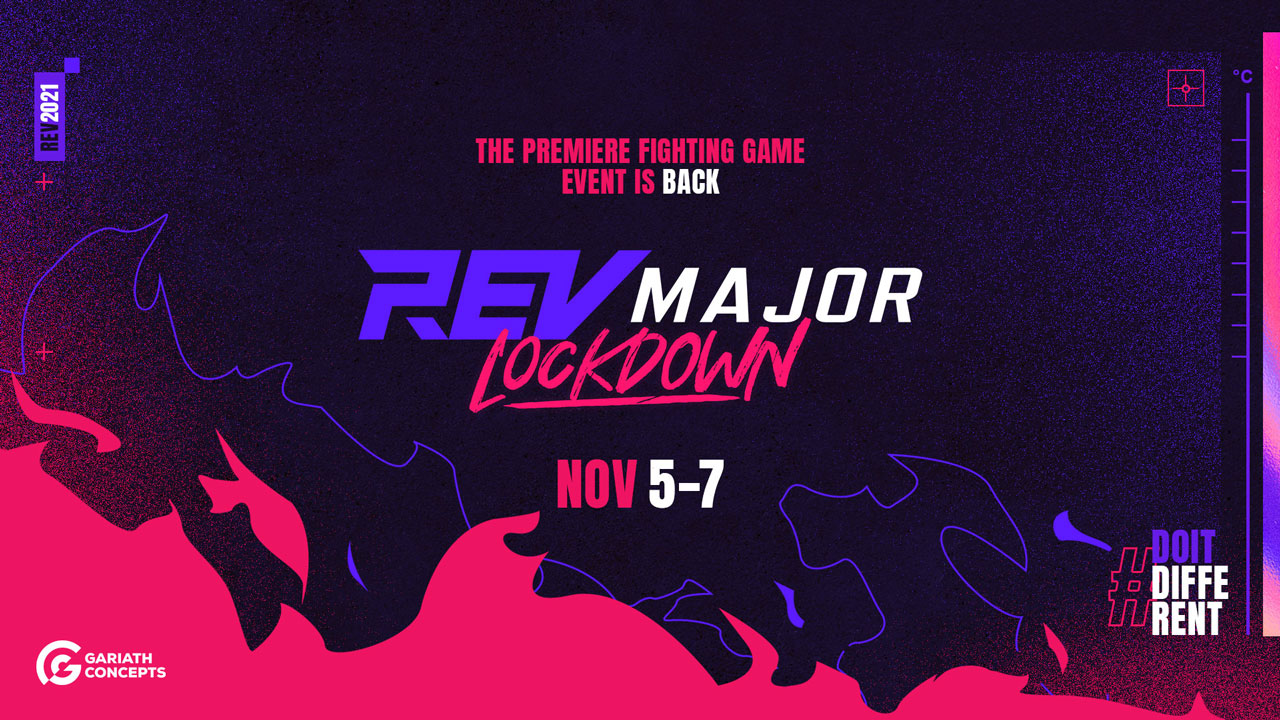 Happening on November 5 to 7, REV Major wants to #DoItDifferent by fully activating in an online  space, exploring and further expanding the possibilities for the FGC.
Read on to find out what to expect in this year's REV Major!
Return of fighting game tournaments
REV Major Lockdown shouldn't be without its tournaments. This year, despite the shift to an online set up, the event is packed and will feature Tekken 7, Guilty Gear Strive, Street Fighter V, Melty Blood: Type  Lumina and Super Smash Bros. To know more about the hype on how to join and win the awesome prize  pool, follow the REV Major social media pages and stay updated.
International pro matches
Iconic international fighting game players will battle it out in show matches for the fun and of course,  the bragging rights.
Competing for the Guilty Gear Strive crown is Daru – Korean Guilty Gear superstar who recently  won second place in playing Guilty Gear Strive on the 2021 EVO 2021 Online – Asia and Summit – Japanese Guilty Gear Extraordinaire who placed 1st in playing Guilty Gear XRD at the Evolution  Championship Series: Japan 2019 and placed 2nd in ARCREVO Japan 2018.
Aside from that, a Melty Blood: Type Lumina showdown will happen between fighting  game mavens KizzieKay, who is known for his Guilty Gear tricks and recently won 1st place in playing
Guilty Gear Xd in The Pinnacle 2019, and FluxedOver, who is well known as the undisputed best Zero  May Cry player in Ultimate Marvel vs. Capcom 3 and won multiple tournaments in said game.
Both players are new to playing Melty Blood, their REV Major showdown is surely to watch out for.
Major giveaways and prizes
Who says that giveaways can only be given during live events? Don't worry as REV Major will still  provide its fans awesome loot and freebies even though online. Follow the REV major social media  pages on how to join.
REV Major 2021 will be streamed live on Facebook at https://www.facebook.com/revmajorph. Stay  tuned and follow the platforms for details, announcements and more!
For more updates, be sure to follow REV Major through the following:
Facebook: https://www.facebook.com/revmajorph
Twitter: @revmajorph
For more details about Playbook Esports, follow them in their social media platforms: • Facebook: https://www.facebook.com/PBEsportsteam/
Twitter: @playbookesports
To know more about Gariath Concepts and their projects, you may check out their pages: • Facebook: https://www.facebook.com/GariathConcepts/
Twitter: @GariathConcepts
Instagram: @GariathConcepts
Press Release