A mouse with a joystick is probably at the bottom of my list when it comes to plausible implementations. They are after all, two different solutions with the same mission.

Now ASUS wants to change my perspective with the ASUS ROG Chakram. It is a wireless gaming mouse, has Qi charging in tow and a joystick. Aside from those contraptions, the Chakram also features RGB lighting and switchable switches inside.
Technical Specifications
Mouse
Size
Medium-Large
Layout
Right-handed
Design
Traditional
Macro
Yes
Profile
Yes
Software
Yes
Interface
RF 2.4Ghz, Bluetooth, USB
Polling Rate
125 – 1000 Hz
Lighting
RGB
Switch
OMRON D2FC-F-K, OMRON D2F-O1F
Buttons
11
Cable Length
2 meters
Sensor
Type
Optical
DPI
100-16000 DPI
Acceleration
40 G
Dimensions
Length
133 mm
Width
77 mm
Height
43 mm
Weight
122 grams
Packaging and Accessories
The ASUS ROG Chakram Wireless comes packed inside an unboxing-worthy packaging. The product should come with the following items inside:
USB dongle
USB extender
1.8m USB cable
Accessory box
2x Japanese-made Omron switches
Long joystick
Joystick socket cover
Switch tweezer
ROG sticker
Travel pouch
Customizable badge
User manual
Design, Layout and Build Quality
The ASUS ROG Chakram is a medium to large gaming mouse with a sculpted right-handed design. I don't know if the pictures will do justice, but the top shell construct is actually translucent which is a first. Weighing in at 122 grams, this is even lighter than the ROG Gladius II Wireless which is a praise worthy ASUS gaming mouse of its time.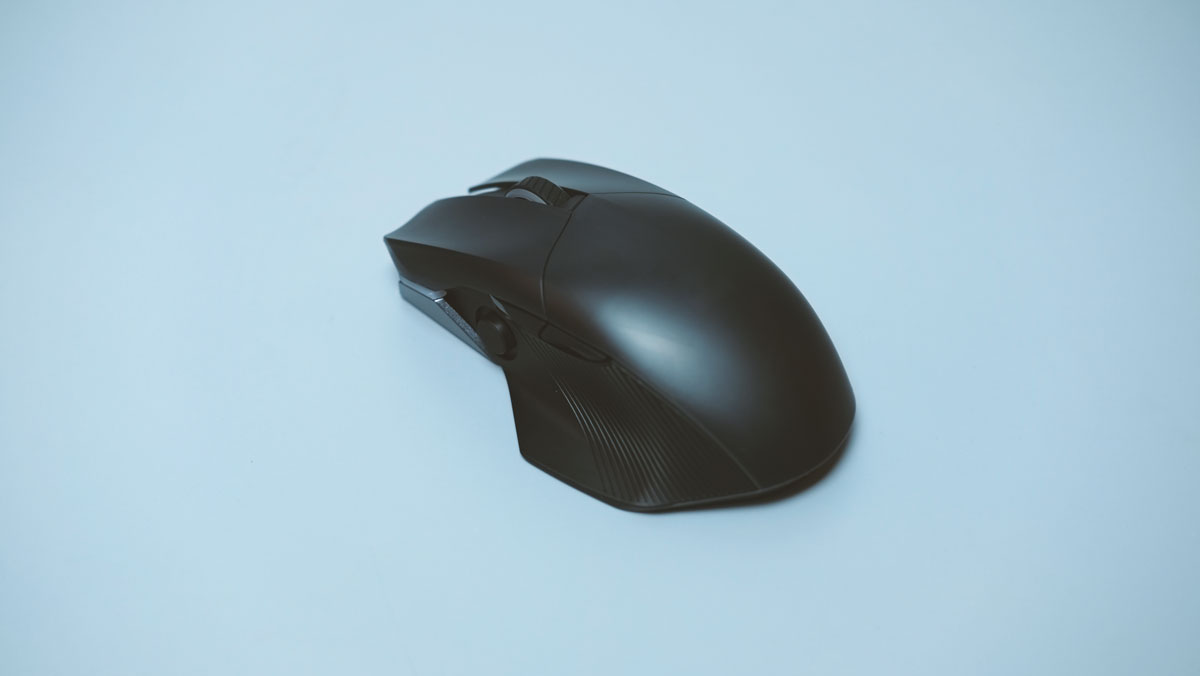 Technically, the Chakram features 11 buttons if we're going to include the functionality of the joystick. Buttons feel great, especially the swap-able OMRON switches for the main buttons. The new pivoted spring and hinge mechanism for the removable buttons also helps when it comes to consistency.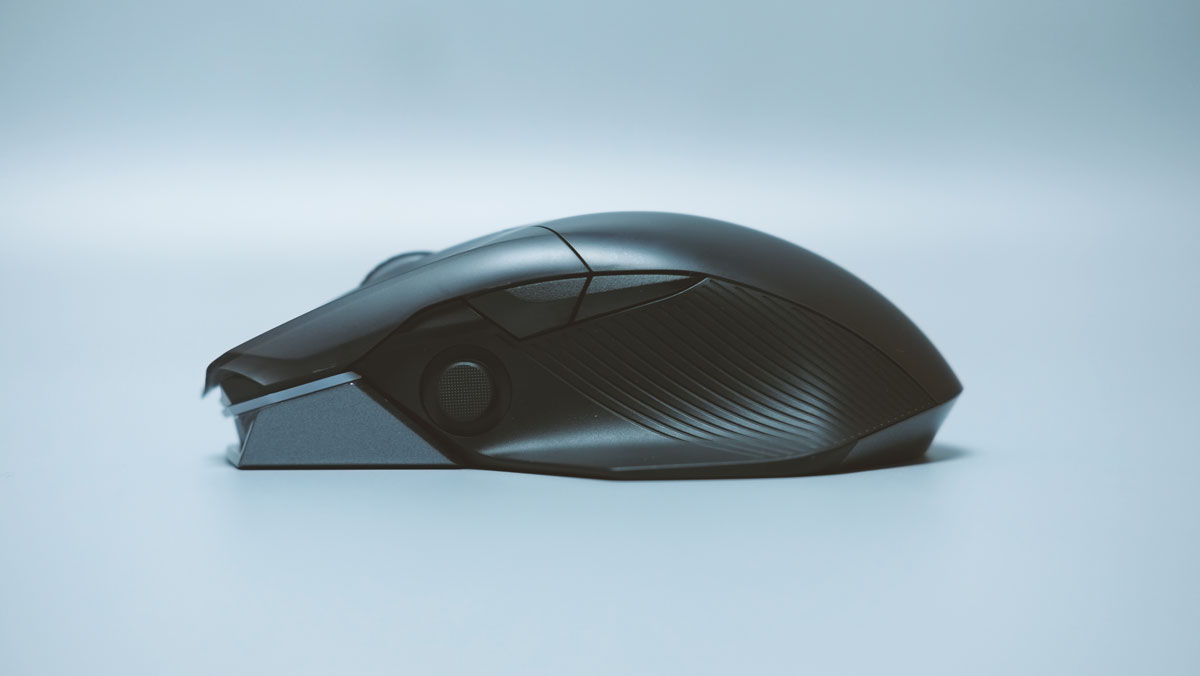 ASUS opted for a cleaner grip design as opposed to the intricate ones we used to see from their older gaming mouse. A good move for sanitary reasons.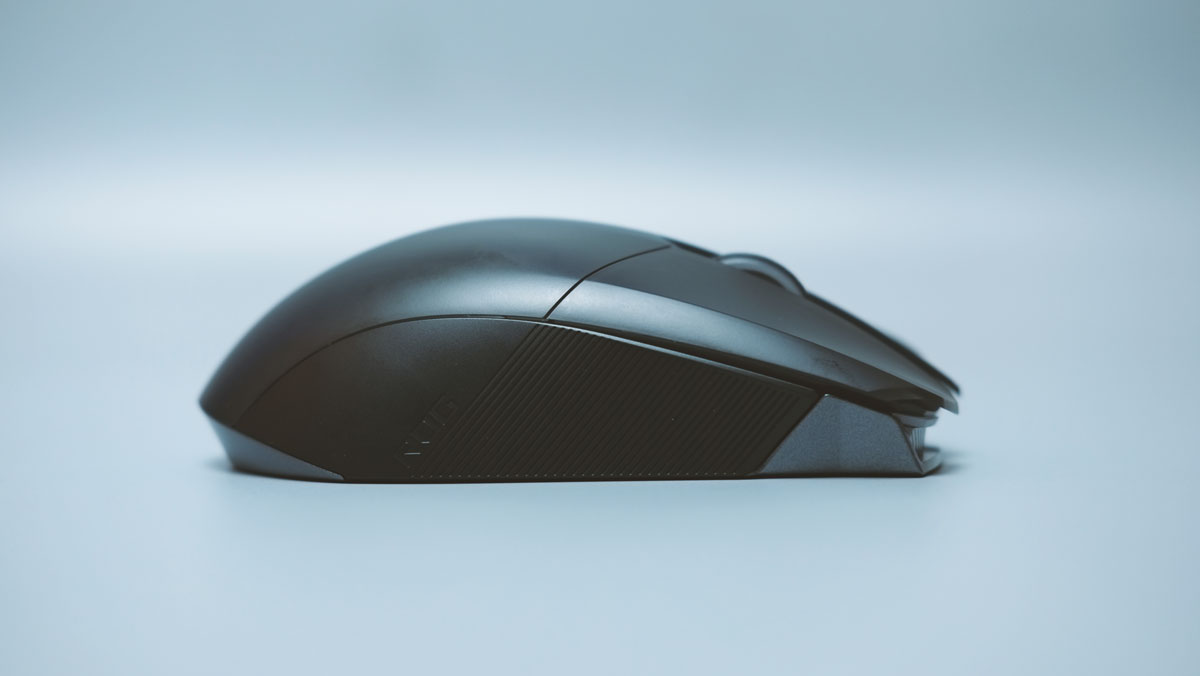 The top shell is made out of a 3 piece construct. All of them are easily removable so access for the switches and the USB dongle is a breeze. Scroll wheel on the other hand is not free-scrolling. As for power and data, a USB Type-C port does the trick. This will enable you to use the mouse while the wireless feature is turned off or while charging.
The skates used for the Chakram are three piece proprietary gliders. Technically four if we consider the sensor's anti-dust PTFE. We also have flushed buttons here for Bluetooth pairing and the DPI on top of the switch for the 3 modes. I still don't understand why ASUS opted to put the DPI button here though.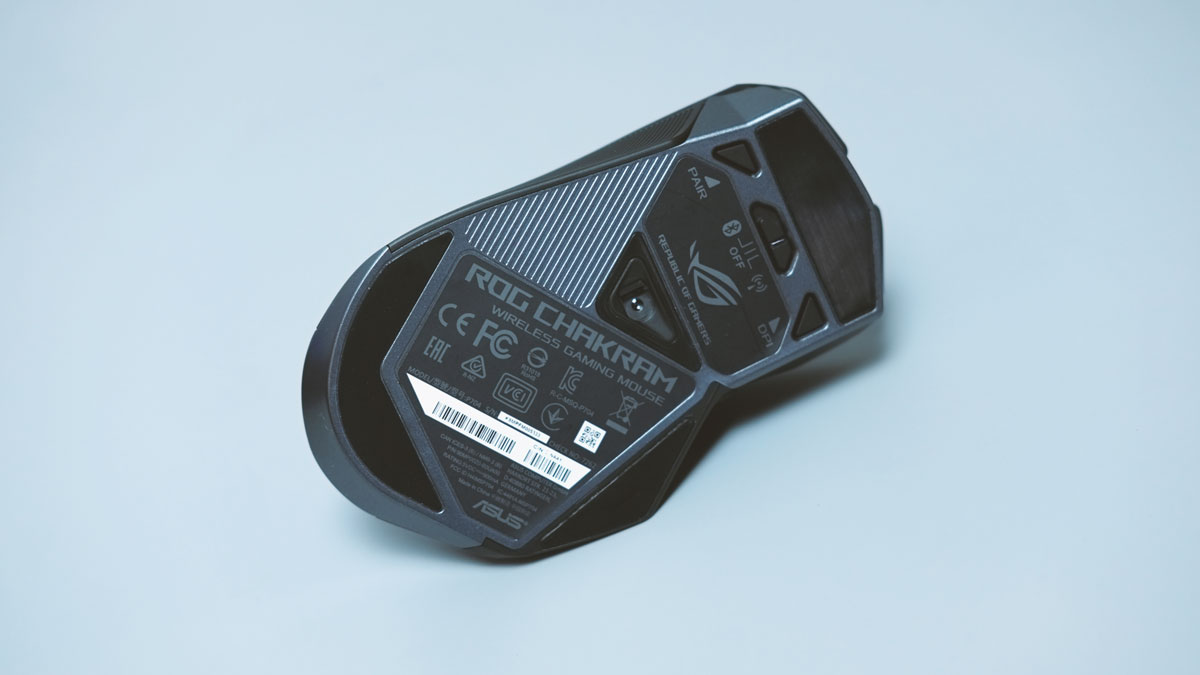 While the rest of the mouse is awesome, the cable used is a stiff braided cable. It doesn't matter that much though since the mouse is geared to be used wirelessly.
Test Setup and Methodology
Testing a gaming mouse is not that difficult, but it is mostly subjective; similar to testing head gears in a sense. That said, no mouse is perfect and the verdict usually depends on personal preferences. With that in mind, we are overhauling our testing methodology by following key pointers that should matter the most; that includes the sensor performance, the size, grip and comfort. To keep our test methodology simple and free of extra variables, please note the following software and configurations used for the review.
Test Setup
Pointer Speed
6/11, EPP Disabled
Sensitivity
 800, 1600, 3200, If possible
Polling Rate
1000Hz, If possible
Software
MouseTester V1.5.3
Physical Layout, Functionality and Ergonomics
Your grip and aiming style are important things to consider when looking for a mouse. There are four basic types of grips here; the fingertip, claw, palm and hybrid grips. Fingertip grip is generally preferred when aiming with the wrist, while palm grip is the choice when aiming with the arm. Claw and hybrid grips are middle ground options for both aiming styles. Of course, you could go with a hybrid of both grip and aiming styles if they suit you best.
Your hand size also influences what mouse you should buy on top of your grip and aiming style. For an instance, my hands measures at 7 inches x 3.5 inches (length x width). This puts my hands on the small to medium size category. My style is finger-tip grip, so I would generally look for a mouse with a small to medium foot print.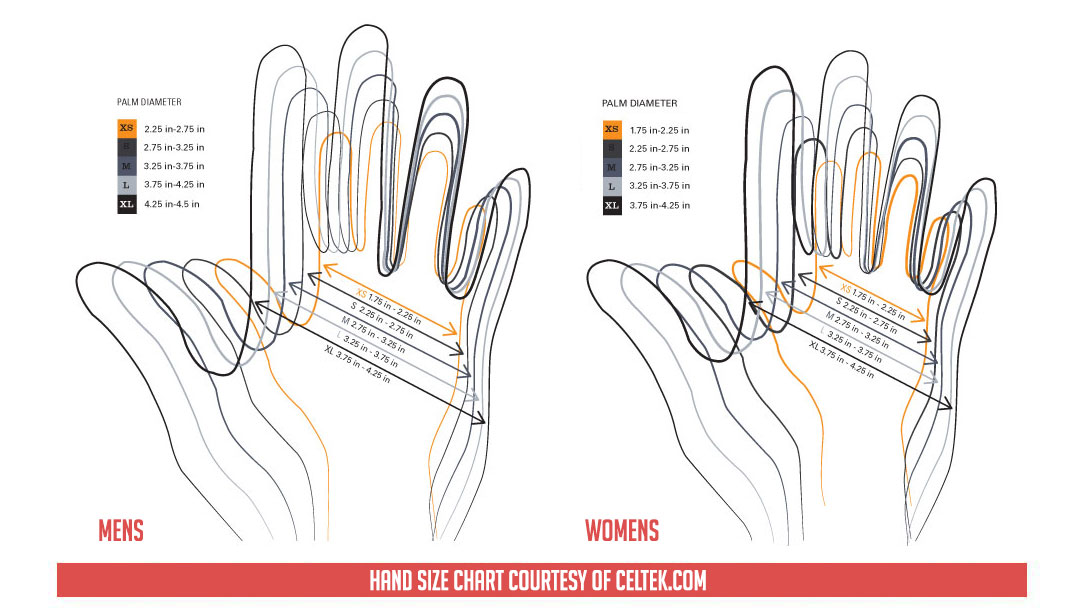 The ASUS ROG Chakram feature a length at roughly 5.2 inches and a grip area at around 2.6 inches base-to-base. The highest point of the shell is at 1.6 inches with a pronounced curvature towards the middle.
This specification, along with the weight of 122 grams pretty much means that it is suitable for a wide range of gamers. You could finger-tip, claw, palm and finger-palm grip it. As for the joystick's location, you need to palm-grip the mouse if you have small to medium sized hands to actually use it without messing up your aim.
DPI Accuracy
DPI accuracy at industry standard DPI levels is checked with the MouseTester V1.5.3. We rigged the mouse on a camera slider to check the DPI accuracy at 800, 1600 and 3200 DPI. Anything under 3% is considered accurate.
Actual DPI levels are within 3% from the norm. The Chakram is just accurate so there's no reason to fine tune DPI levels via the software or any other means. If you have to, the DPI button and the scroll wheel has a function to fine tune DPI levels as well.
Mouse Acceleration
Mouse acceleration at industry standard DPI levels is also checked with the MouseTester V1.5.3. We rigged the mouse on a camera slider similar to our DPI accuracy test to measure the displacement from a slow paced movement and a fast flick. Anything under 3% is considered accurate.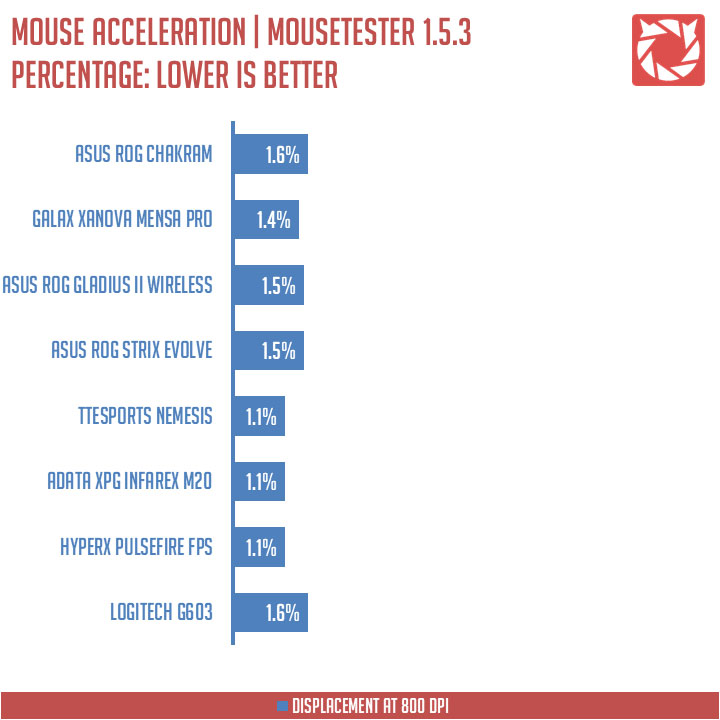 Mouse acceleration is practically out of the equation – even tested on all three modes. Nothing to worry here folks.
Polling Rate Performance
The Polling Rate of the device is evaluated with the MouseTester V1.5.3 at the 800 DPI level. This is to check the mouse update rate performance at 1000Hz if possible.
Wired polling performance is not the best I've seen – pretty much the same with the polling rate using wireless RF but slightly better at dips in reporting. Bluetooth however stays under 200 Hz which is something you'd hate for competitive gaming.
Tracking Performance
Mouse tracking performance is evaluated with the MouseTester V1.5.3 with a DPI level of 800 DPI. Our aim is to check out the sensor's performance; and to look for reporting inconsistencies and smoothing.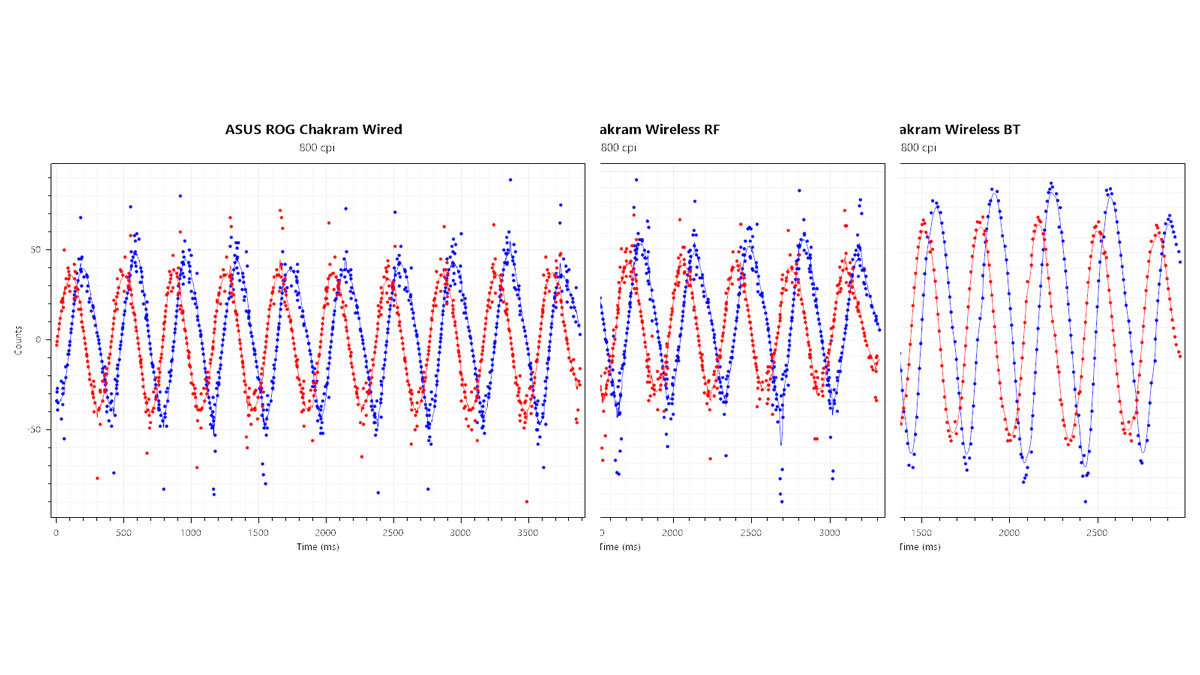 Wired tracking performance is exactly just a bit better compared to the wireless RF performance. This is not the best I've seen for a wireless mouse but not exactly the worst either. More than decent, I suppose.
Software, Lighting and Special Features
The ROG Chakram comes with support for the ASUS Armoury Crate software. This is an all-in-one software solution for supported ASUS devices. There are 6 sub menus for the Chakram here with even editable bindings for the majority of the mouse buttons.
ASUS also allows binding for the joystick under digital mode. It is not however compatible with Bluetooth mode.
DPI, angle snapping, polling rate and button response are configurable within the Armoury Crate.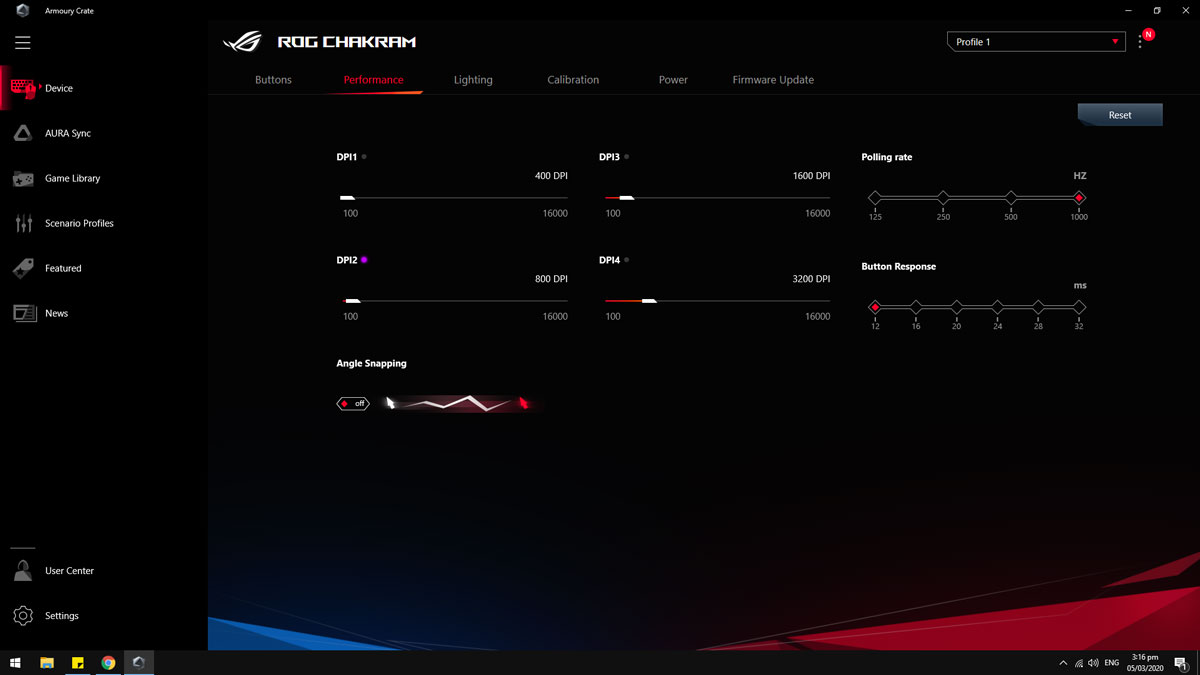 There are nine basic lighting modes present with even a battery mode support. LED brightness, speed and direction could also be edited within the supporting presets. While everything appears to look good, I still can't find myself liking the Armoury Crate a 100%. I had issues with ROG devices that I couldn't uninstall at the control panel and the ROG Chakram is one instance. Annoying when it happens.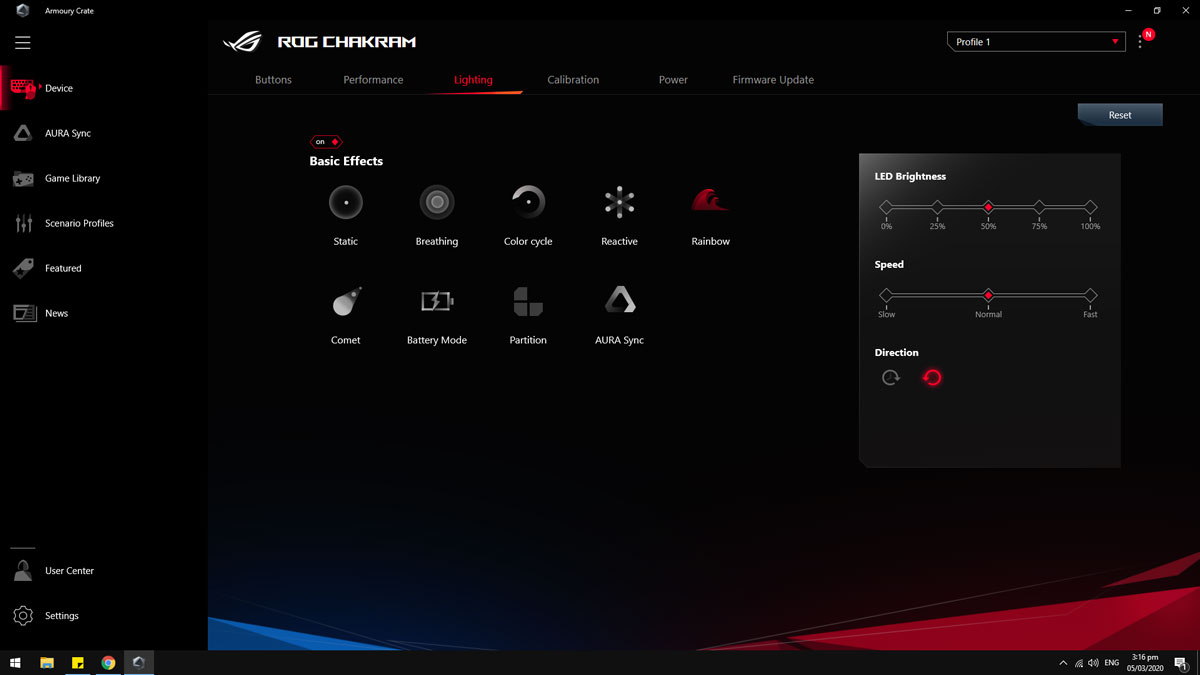 Of course, the lighting itself is as usual superb. ASUS even included a blank plate in place of the ROG logo should you prefer customizing the device. It also acts as a visual cue when it is time to recharge the mouse.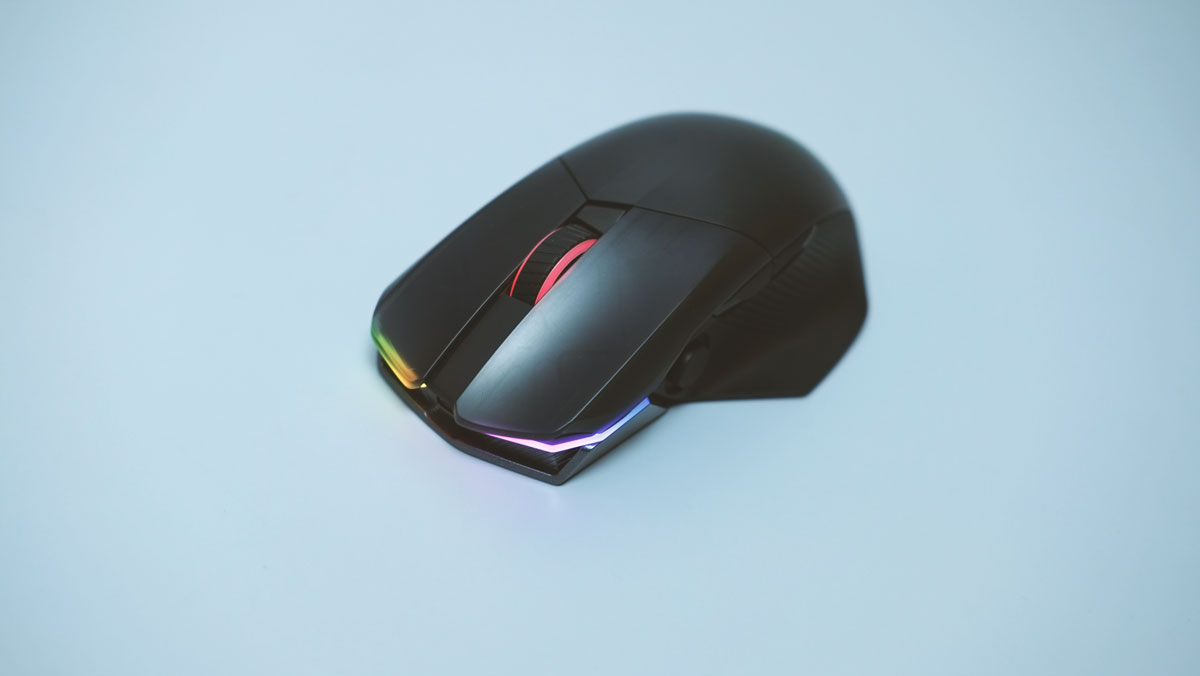 Now the joystick is definitely one of the most important features of the mouse. I'd say it works great as a programmable analog joystick but not as accurate as a real analog one. I also had some issue with the stick itself – flying away when you flick it really hard. Annoying, since a threaded mount could easily mitigate this issue.
ASUS bundled the Chakram with extra switches, a puller, extra joystick and a joystick cap – all within a clam shell enclosure.
Battery will get you about 8 days maximum under wireless RF mode at 1000 Hz polling rate. That's with an average of 12 hours playtime. Bluetooth is about 12 days. Not bad for a mouse with integrated battery. If you're considering to get the Balteus Qi mouse pad, then this mouse will definitely like it.
Final Thoughts
The ASUS ROG Chakram appears to be a purpose built wireless gaming mouse for a certain niche – and it certainly is. To maximize it, you really have to get a Qi charging mouse pad. The joystick also requires you to have confidence with different grip styles – unless you have a really large set of hands.
Performance wise, tracking is more than decent for both the wired and wireless modes. Battery life? Not the best so you really need that Qi charging mouse pad if you hate tapping in the stiff cable every week or so.
Ergonomics is one of the best selling points of this mouse. I could live with the 122 gram weight due to its balanced shell (hard to achieve with removable batteries) and with that also comes a friendly design that should fit most gamer's needs. Just note that in order to maximize the joystick, you ought to really have a larger set of hands.
At around 7730 Pesos or about $153 USD internationally, the ASUS ROG Chakram is not a cheap product – like most niche devices out there. I'd recommended it though if you're a gamer that would fit the description.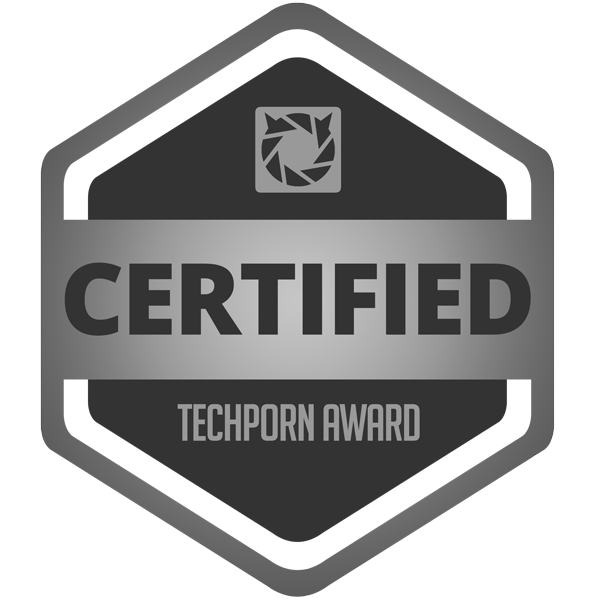 ASUS ROG Chakram Gaming Mouse
Performance -

7/10

Build Quality -

8/10

Features -

9/10

Design -

9/10

Value -

7/10
Summary
The ASUS ROG Chakram appears to be a purpose built wireless gaming mouse for a certain niche – and it certainly is.