Back in 2016, Synology shaked the networking world with the RT2600AC. The company's second high-performance oriented router with tons of features including the award winning SRM OS. Fast forward to 2 years later, the MR2200AC has been announced.

The Synology MR2200AC is what I could say, the prim and proper sibling of the RT2600AC. Specifications alone suggests that this is geared towards the upper mainstream consumers without hampering its core features. That includes the simultaneous tri-band Wi-Fi, WPA3 encryption and support for Mesh connectivity. Management (SRM), mobile app support, traffic control, safe access features and internal networking features remains largely the same.
Technical Specifications
Hardware
CPU
Qualcomm IPQ4019
Memory
256 MB DDR3
Transmitter
2×2 MIMO, MU-MIMO
Software
Firmware
Synology Router Manager
Security
Firewall, DoS Protection, VPN Pass-through, Auto block, SSL, Security Advisor, Two-factor authentication
Network
Wired
Gigabit (1000Mbps)
Wireless
IEEE 802.11a/b/g/n/ac, 2.4GHz
Encryption
WEP, WPA/WPA2, WPA3, OWE
Guest Network
Yes
3G/4G
Yes, Dongle
Maximum Connection
90
Internet connection
Dynamic IP, Static IP, PPPoE, PPTP, DS-Lite (AFTR)
Operating mode
Wireless Router, Wireless AP
DHCP
Server/client mode, client list, MAC address reservation
VPN
Yes
Parental Control
Yes
Traffic Control
Yes
Connectivity
LAN
Gigabit (RJ-45)
WAN
Gigabit (RJ-45)
USB
USB 3.0 Type-A
Dimensions
Length
199mm
Width
65mm
Height
154mm
Weight
450g
Packaging and Accessories
The Synology MR2200AC comes in a slim, environment friendly packaging. The product comes with the following items inside:
Quick installation guide
Power adapter
Cat5e cable
Design, Layout and Build Quality
The Synology MR2200AC is the complete opposite of the RT2600AC – as far as physics is concerned. No antennas to greet you out of the box as Synology opted to go with a more discrete internal one. This is an excellent approach if you are looking for a router that shouldn't attract any attention from your visitors.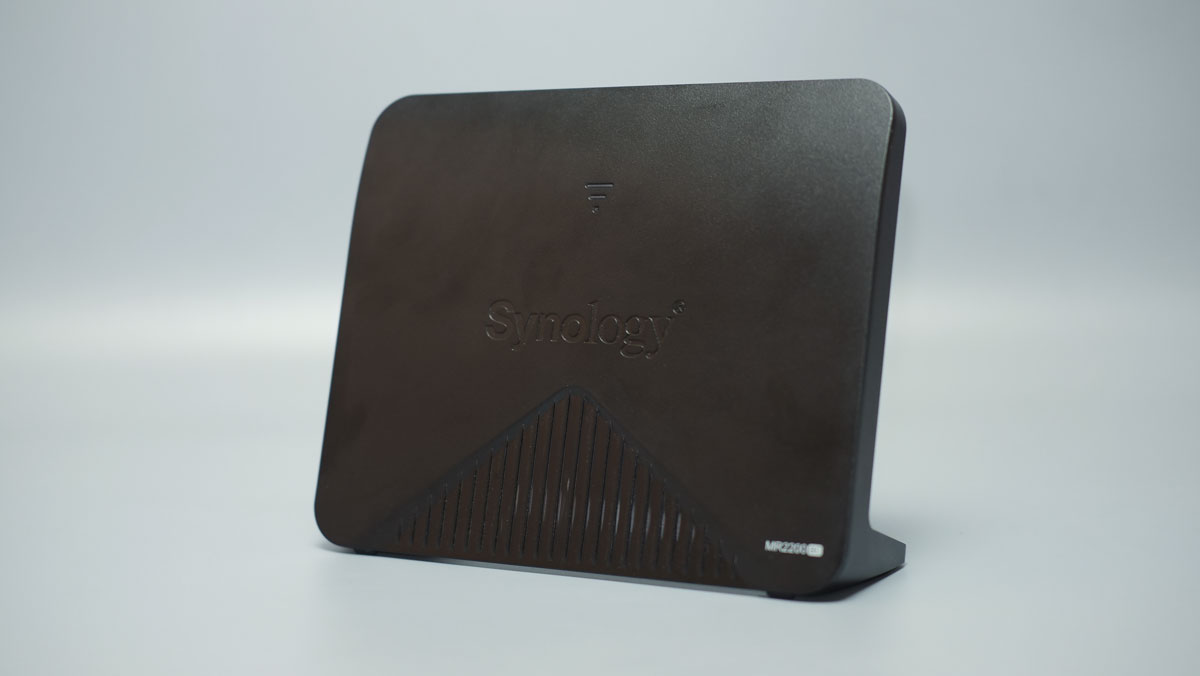 The other side of the router isn't as busy as what I thought it would be. There's a single USB 3.0 port here for external modem and or storage, plus dual RJ-45 ports for both the LAN and WAN. Buttons for the WPS, power and wireless (yes there is a toggle for Wi-Fi On/Off) are also situated here.
Cooling is provided by perforations at the back of the shell allowing the heatsinks to naturally dissipate heat away from the router. As far as I know, the MR220AC is completely fanless thus it operates silently even at load.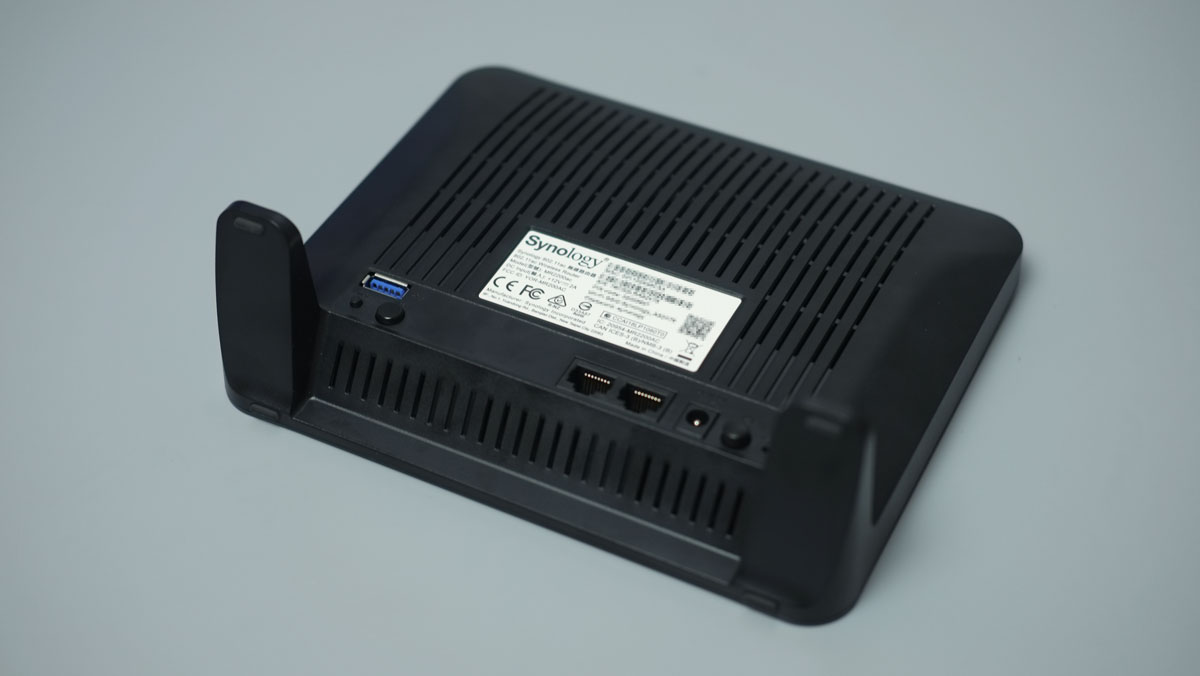 Power, like most routers is externally supplied by an adapter. We got the US plug that outputs 12V and 2A.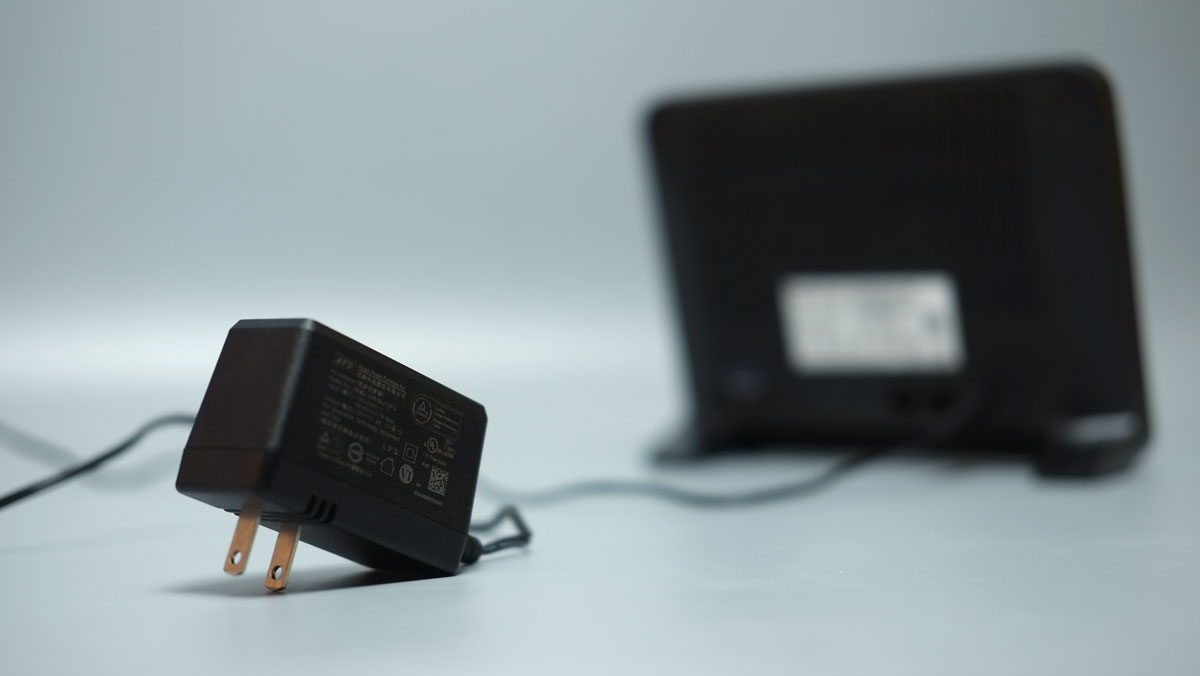 Firmware Interface
The Synology MR2200AC features the DiskStation Manager derived SRM, which is short for the Synology Router Manager. This is by far, the easiest yet the most capable router operating system I have ever seen.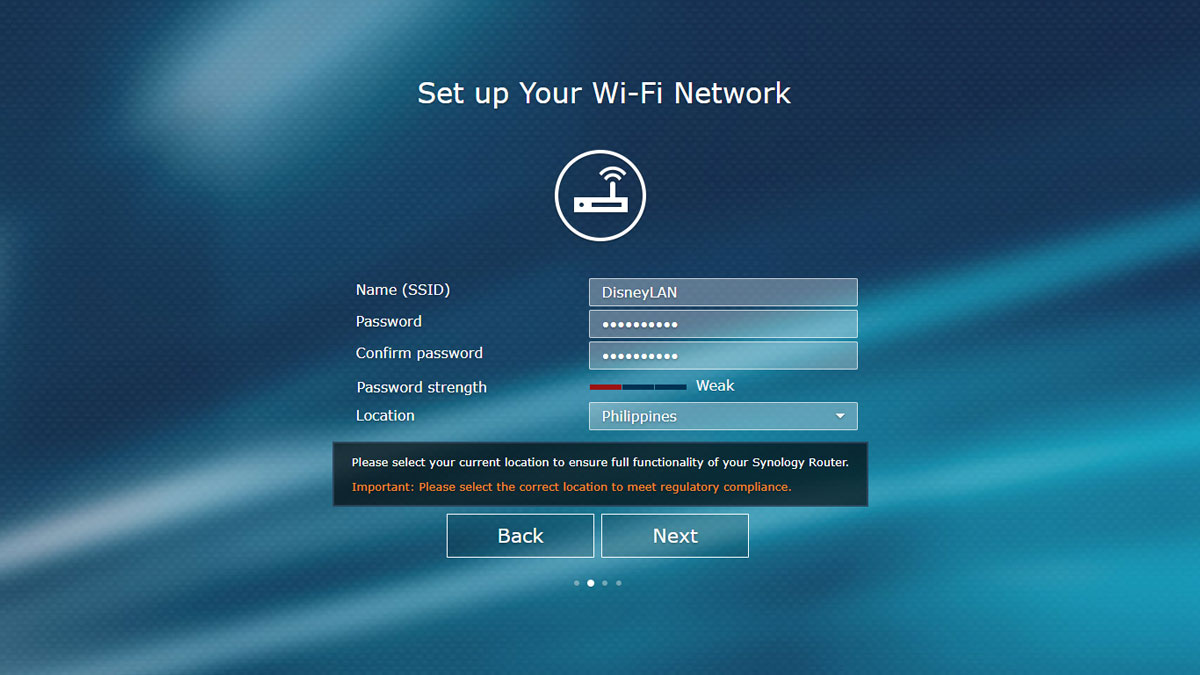 Once you've configured everything which is easy enough to be honest, you will be greeted by the SRM's familiar Linux-based interface. We will get to these apps on the later section since our focus here is the Network Center.
The Network Center is your go to place to setup the router's networking features. There are 7 menus here, with the Status menu acting as the place for you to check out the router's status, device list, CPU plus memory usage and the current bandwidth used.
Internet menu is where you could setup your connection as well as to manually configure your own DNS server. 3G and 4G are also configured here if you wish to use your own 4G dongle with the router's USB port.
The Port Forwarding menu is where you could setup port forwarding and  port triggering rules. It is worthy to note that you could set a maximum of 64 port forwarding rules and 30 port triggering rules with t he MR2200AC.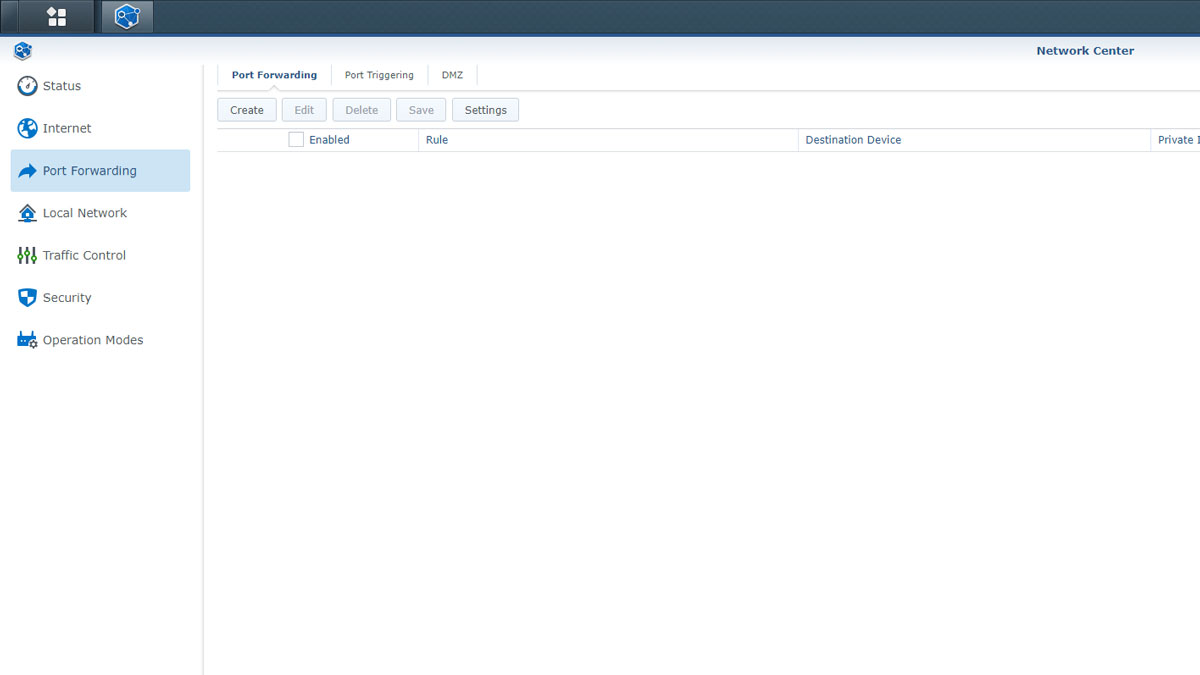 Local Network is where you could configure various network settings pertaining to your well… local network. Additionally, IPTV and VoIP could also be configured here.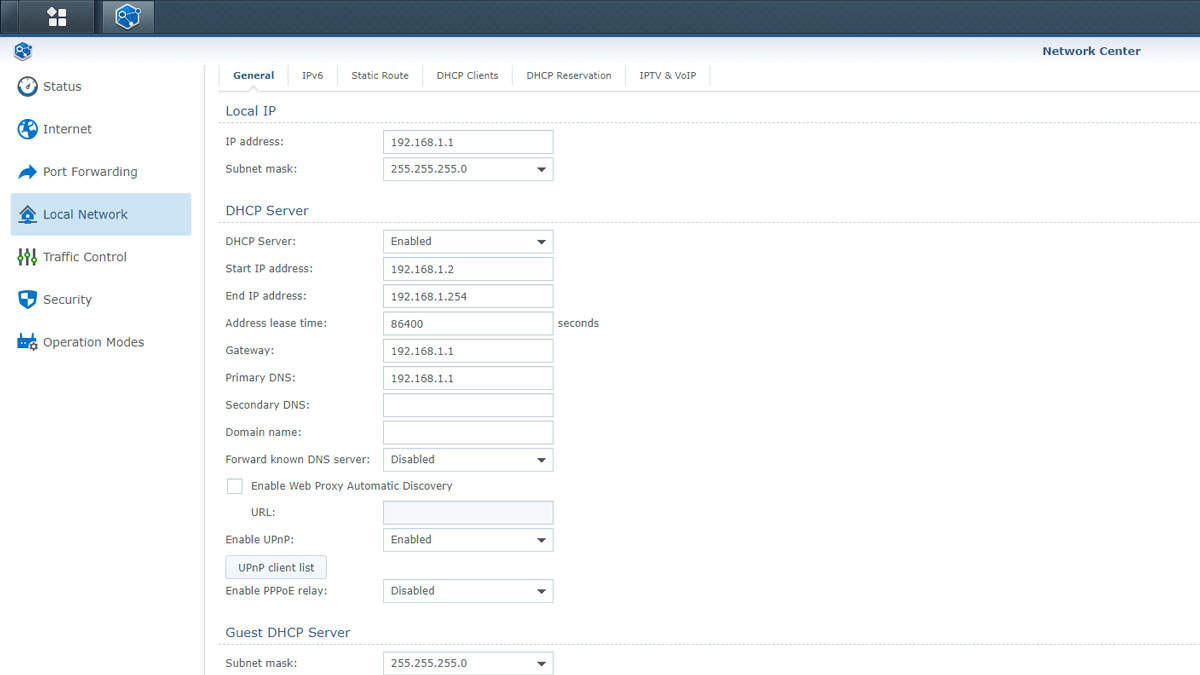 The MR2200AC also offers comprehensive network traffic control via the SRM. You may set guaranteed bandwidth, maximum bandwidth, ban devices or even adjust priority of such devices. This is one of my favorite features of the MR2200AC.
Of course, SRM also got a wide range of security features built within. DoS protection is a highlight here with TCP reset, SYN flood and ICMP flood attack protections.
Finally, we get to see the Operation Modes menu. Nothing much here but if you'd rather use the MR2200AC as a wireless AP, then you may do so. No option for a repeater tho since you're better off running a pair in mesh instead.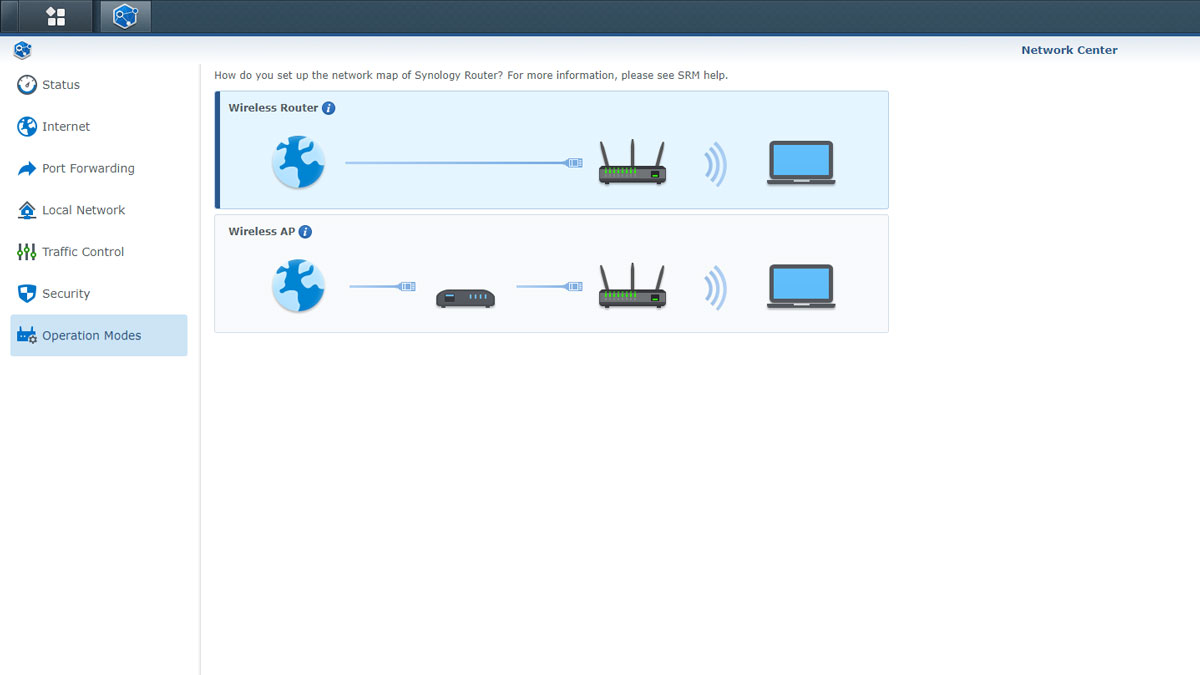 The SRM is a robust and snappy interface, allowing us to navigate the MR2200AC in a desktop like environment with ease.
Test Setup and Methodology
Routers are far from the hardest components to test, but it doesn't mean they are easy enough to deal with since there are multiple factors to take into account while benchmarking. Factors includes the floor layout, wall thickness, interference from other wireless devices and the client and server's overall configuration.
Test System Specifications
CPU
Intel Core-i5 6600K
Motherboard
ASUS Z170-A
Cooler
Noctua NH-L9i
Memory
ADATA Premier DDR4
GPU
ASUS ROG Strix GTX 1060 OC
Storage
Crucial BX200 480GB
Case
Thermaltake Core P3
PSU
CORSAIR RM850X
Display
DELL U2715H
OS
Microsoft Windows 10 Pro
The NetIO-GUI is used to test our network configuration. NetIO-GUI has been chosen due to its ability to test TX/RX throughput and ping under various packet sizes.
Test system 1 – Desktop, Server, Wired
Test system 2 – Laptop, Client, Wireless
Network Performance
Network performance is again tested via the NetIO-GUI. We start with a 5 meter distance under the 2.4GHz and 5GHz frequency. Line of sight is maintained under this distance.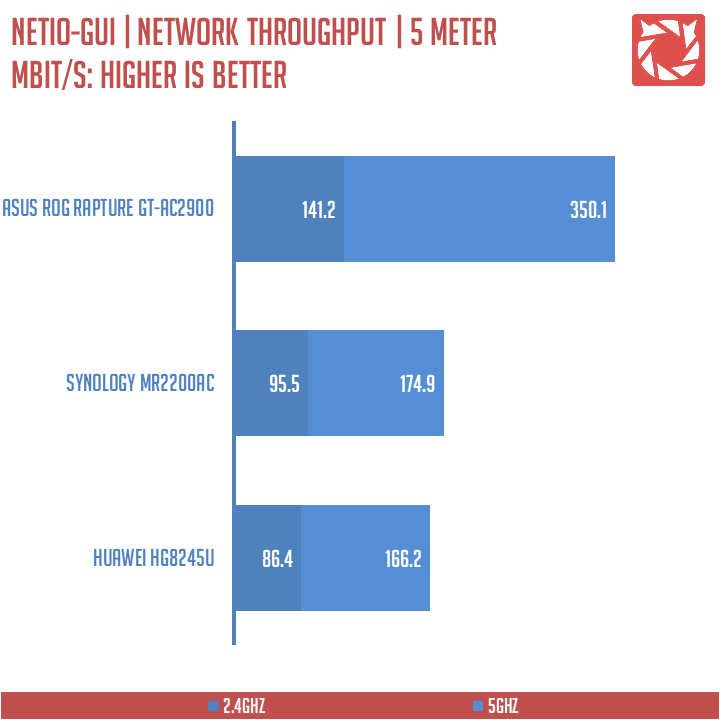 Next, we proceed with a 10 meter distance under the 2.4GHz and 5GHz frequency bands. This is more in line with your usual home studio apartment setup. Line of sight is also maintained under this distance.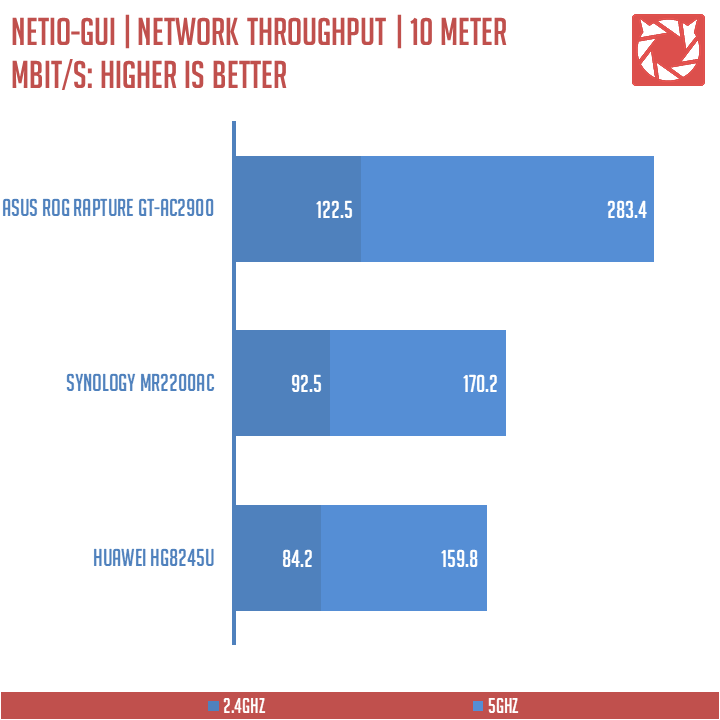 We then proceed with a 15 meter distance under the 2.4GHz and 5GHz frequency bands. This is more in line with standard housing dimensions. Line of sight is also maintained under this distance.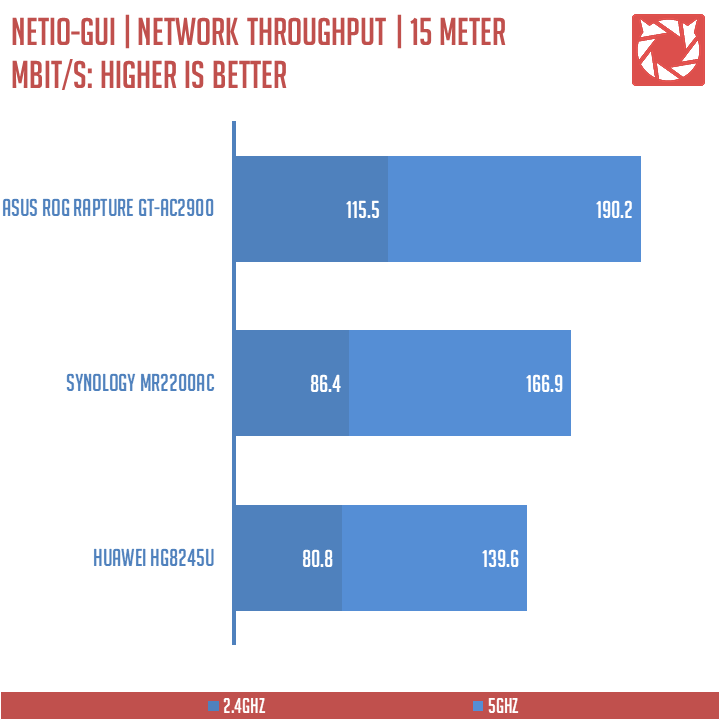 Tests shows that the MR2200AC could achieve 138.96Mbps uplink and 174.9Mbps of download speed on the 5GHz band with 9ms of RTT. At 2.4GHz, we could see that it could achieve 94.48Mbps uplink and 95.52Mbps of download speed with 2ms of RTT. These are the best possible average values taken from the results.
Software, Lighting and Special Features
The Synology Router Manager is quite possibly the highlight of the MR2200AC. It is just brimming with features, including our favorite, the Safe Access application.
The Safe Access is an intuitive application found within the SRM. It shields the network and allows the admin to manage the devices connected on the router. With Safe Access, you may set up different levels of web filters and impose daily time quotas on users.
Internet Schedule: Set up when to allow or block Internet access.
Time Quota: Configure daily time allowances for Internet access.
Web Filter: Set different levels of access restrictions and to block inappropriate websites.
Security Advisor on the other hand works like Window's Security app. It checks your settings and recommends changes that could help keep your MR2200AC safe.
Performs different checks to detect any SRM settings that may present security risks as well as any suspicious activity.
Provides detailed results and explains what recommended actions to take and how you will benefit from it.
An internal database automatically updates to enhance protection from cyber threats.
Package Center is like Microsoft Store where you could download Synology-designed and certified third party applications. We've also got the Wi-Fi connect app where you could configure and fine-tune your Wi-Fi settings, or set the security level of your network with WPS.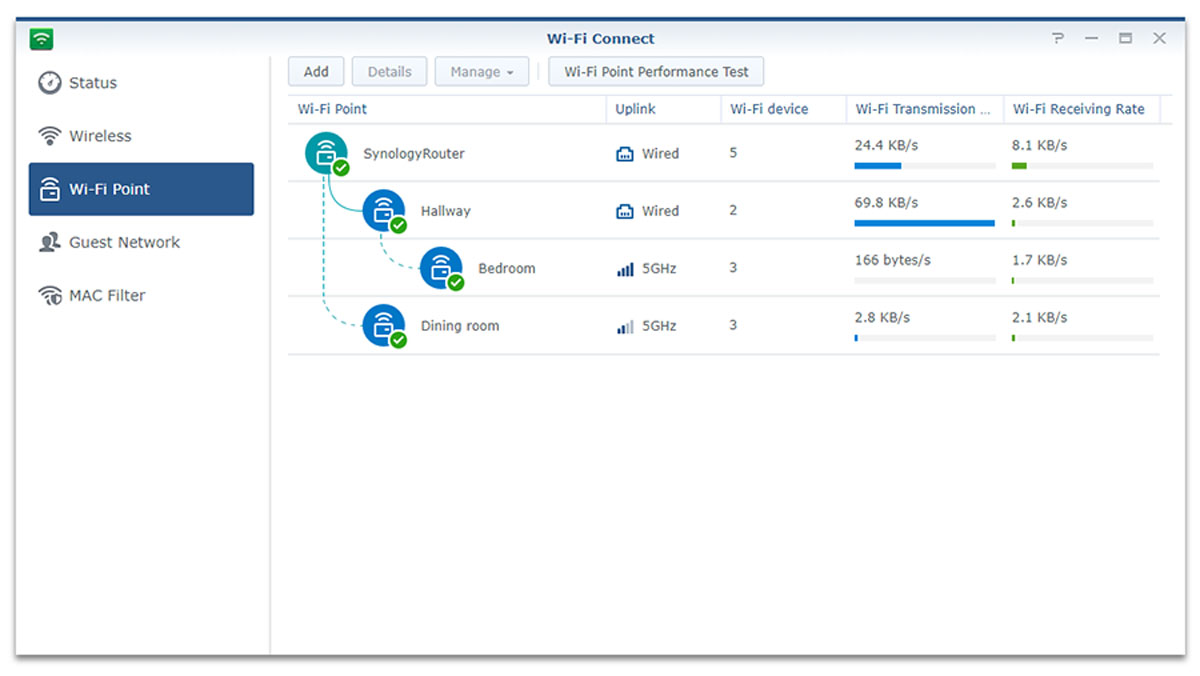 Lastly, the MR2200AC is a mesh router, able to create a mesh network of multiple MR2200AC or even with the RT2600AC to enhance throughput and range of the wireless network.
Final Thoughts
The Synology MR2200AC is a good proposal for those who are looking for a capable and reliable mesh router with additional safety features in mind. WPA3 is a major feature here, along with the parental controls built within the MR2200AC. Let's not forget the SRM's desktop like interface with excellent VPN support, traffic control and even threat prevention. These are easy enough to use even for someone new to how SRM based routers work.
Product stacking wise, the MR2200AC slots right in the middle range of the mesh router options with a price of around $150 USD or around 7000 Pesos. Yes, there are cheaper options but for its capabilities you are looking at a router that could pretty much enclose 185m2 of space. Make that x2 or x3 depending on how many of these you could add.
Of course, there are areas that could be improved upon but there aren't many – actually just one, really. My gripe here is that it doesn't feature enough LAN ports for my liking but that's about it.
The Synology MR2200AC might not look like a beast with pointy antennas and rugged body work yet it boast features better than most lookers. A true sleeper from Synology with excellent set of features to back it up.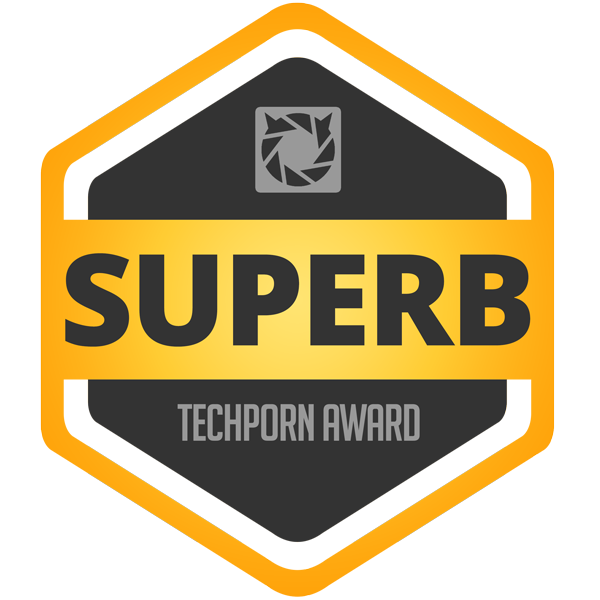 Synology MR2200AC Wireless Tri-Band Mesh Router
Performance -

8/10

Build Quality -

9/10

Features -

10/10

Design -

8/10

Value -

7/10
Summary
The Synology MR2200AC might not look like a beast with pointy antennas and rugged body work yet it boast features better than most lookers. A true sleeper from Synology with excellent set of features to back it up.