The Level 20 RGB Gaming Mouse Pad is the last to complete our review for the Level 20 series of products from Thermaltake. It is a full-spectrum RGB gaming mouse pad with a hard surface claimed to achieved a balance between speed and control.

Thermaltake also integrated their TT iTake and RGB PLUS Software with the mouse pad in conjunction with the Razer Chroma and Amazon Alexa support. That's all under a $50 USD price point.
Technical Specifications
Mouse Pad
Size
Medium
Layout
Landscape
Surface
Hard
Software
TT iTake, TT RGB Plus
Interface
USB
Lighting
RGB
Pass-through
NA
Cable Length
1.8m
Dimensions
Length
370 mm
Width
290 mm
Height
4 mm
Weight
544 g
Packaging and Accessories
Thermaltake had the Level 20 RGB Gaming Mouse Pad packed inside a slim rectangular packaging. The product should come with the following items inside:
Quick start guide
Warranty guide
Decal set
Design, Layout and Build Quality
The Thermaltake Level 20 is a medium to large sized gaming mouse pad with a landscape layout. One notable feature you'd see right away is the position of the RGB control unit. It is also heavy at 544 grams.
The rubber base covers most of the mouse pad's rear surface. This thing is totally slick and will stay put even on a 45 degree incline.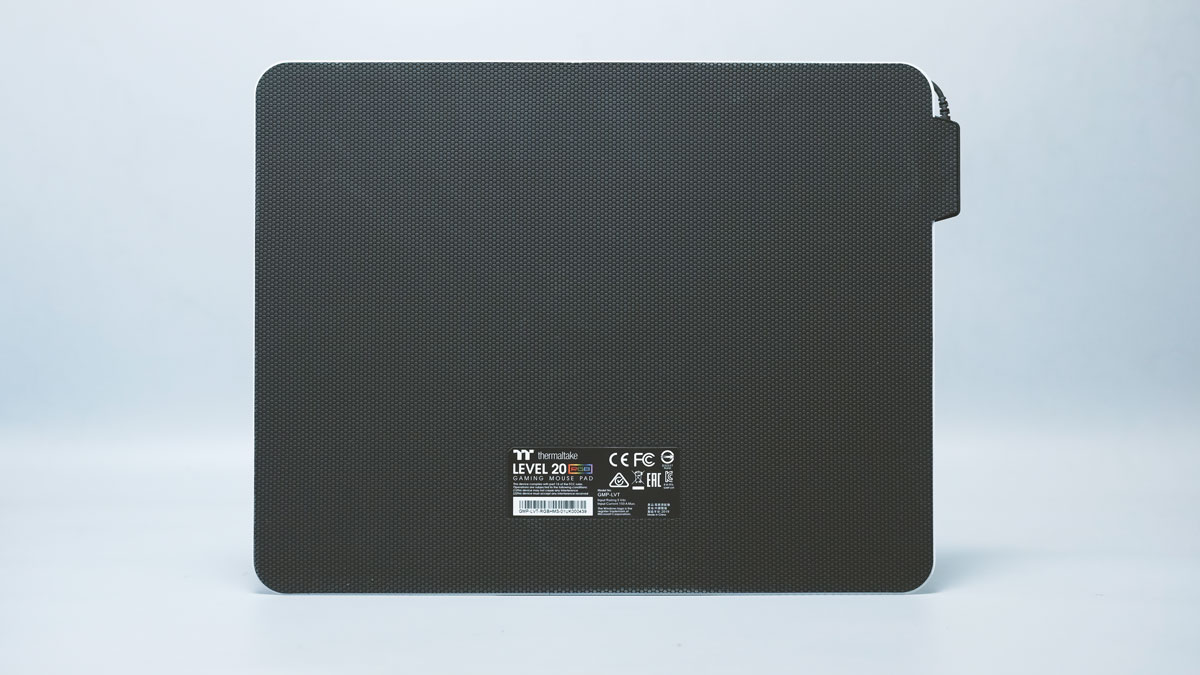 Unlike what most RGB mouse pads out there, the Level 20 lacks any form of physical button. Everything RGB is controlled via the software. This in turn allowed Thermaltake to make the box a little slimmer.
Thermaltake used an easy to flex non-braided cable. Quality is similar to what you'd expect from a proper gaming mouse.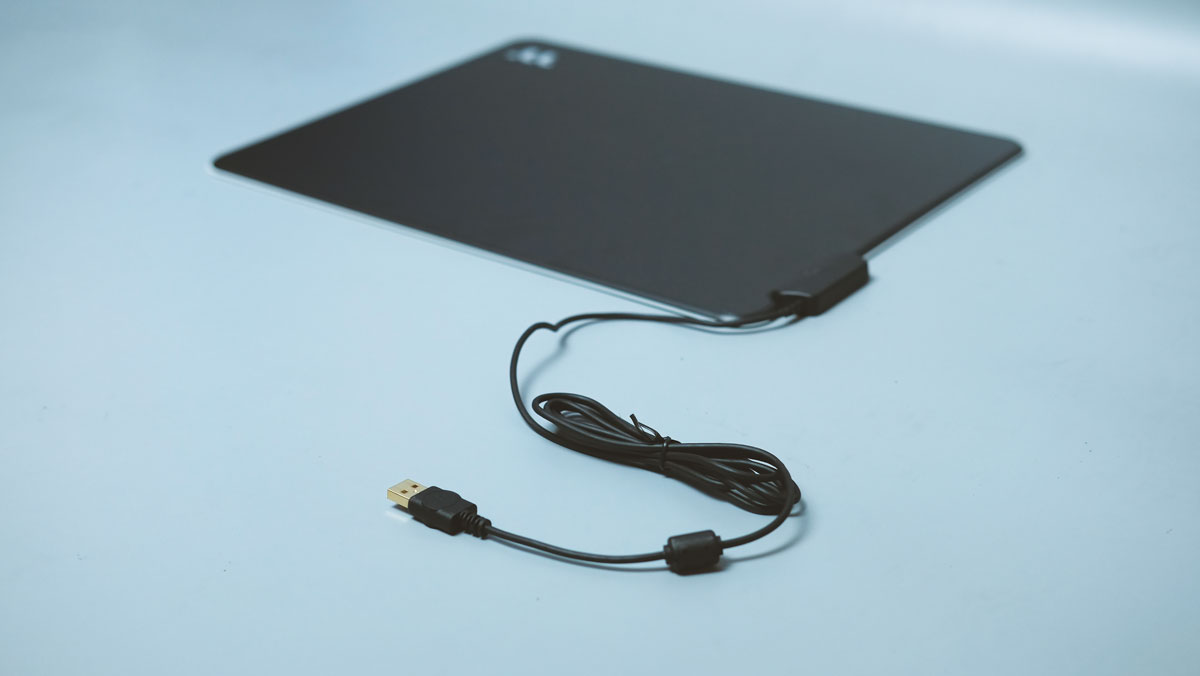 Test Setup and Methodology
Testing a gaming mouse pad is not that difficult, but it is mostly subjective; similar to testing head gears in a sense. That said, no mouse pad is perfect and the verdict usually depends on personal preferences. With that in mind, we are overhauling our testing methodology by following key pointers that should matter the most; that includes the surface performance, the size and comfort. To keep our test methodology simple and free of extra variables, please note the following software and configurations used below.
Test Setup
Pointer Speed
6/11, EPP Disabled
Sensitivity
 800, 1600, 3200, If possible
Polling Rate
1000Hz, If possible
Software
MouseTester V1.5.3
Physical Layout, Functionality and Ergonomics
Surface material is an important thing to consider when looking for a mouse pad. There are four basic types of surfaces here; metal, plastic, cloth and rubber. Metallic materials are preferred when speed and longevity matters over comfort and acoustics. Plastic on the other hand is the choice when speed, control and longevity are concerned. Cloth is the most prominent out of the bunch, offering speed, control and comfort. The emergence of synthetic rubber materials allows control, longevity and comfort over speed. There are also hybrids with multiple layered materials.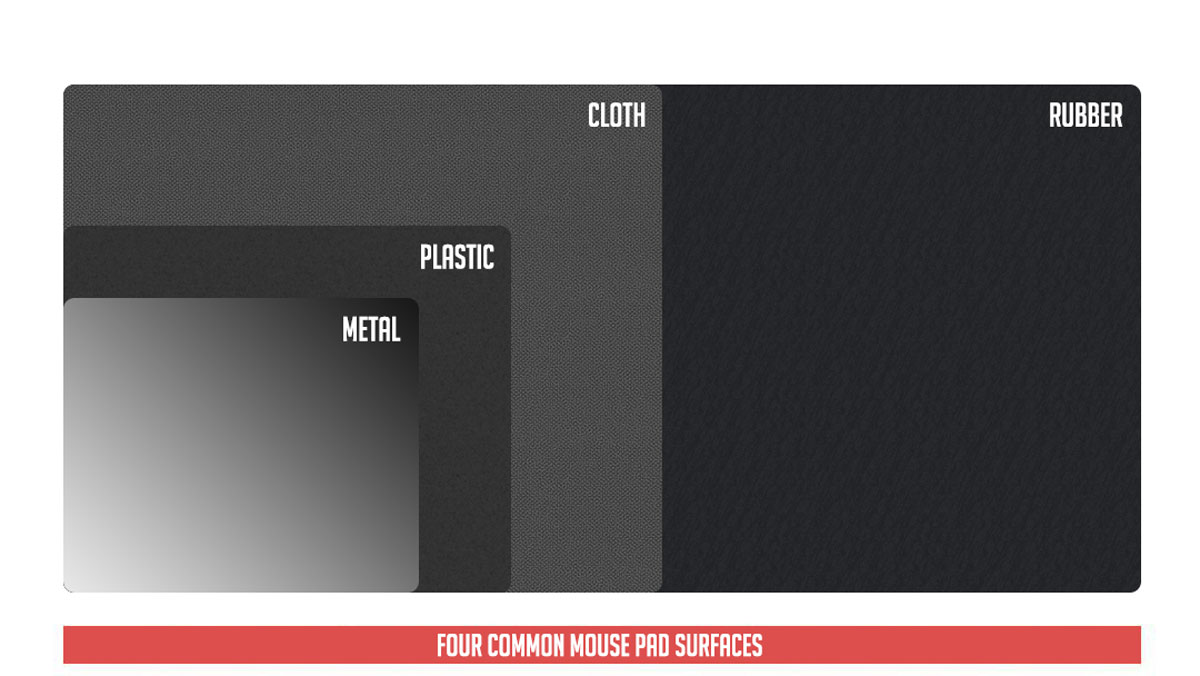 Your desk space and aiming style also influences what mouse pad you should buy. For an instance, wrist-aiming gamers would prefer smaller mouse pads while arm-aiming gamers will prefer larger mouse pads.
The Level 20 mouse pad feature a length of roughly 370 mm and a width of 290 mm. Again, this is an medium to large landscape mouse pad which means it is excellent for wrist-aiming while taking arm-aiming also into consideration.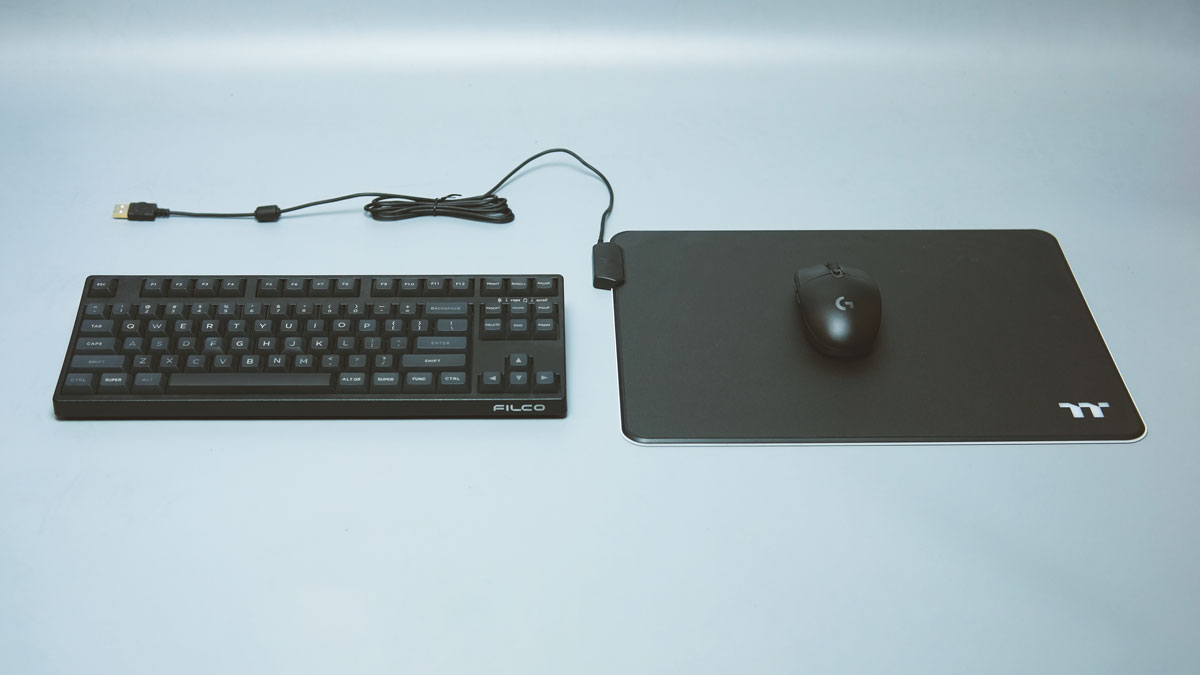 Surface material is again hard plastic that simulates a super smooth medium grain sand paper. This textured plastic surface is built for speed and precision as opposed to comfort. Cleaning it is easier too compared to cloth pads.
Tracking Performance
Mouse pad tracking performance is evaluated with the MouseTester V1.5.3 with a DPI level of 800 DPI. Our aim is to check out the surface material's performance; and to look for reporting inconsistencies.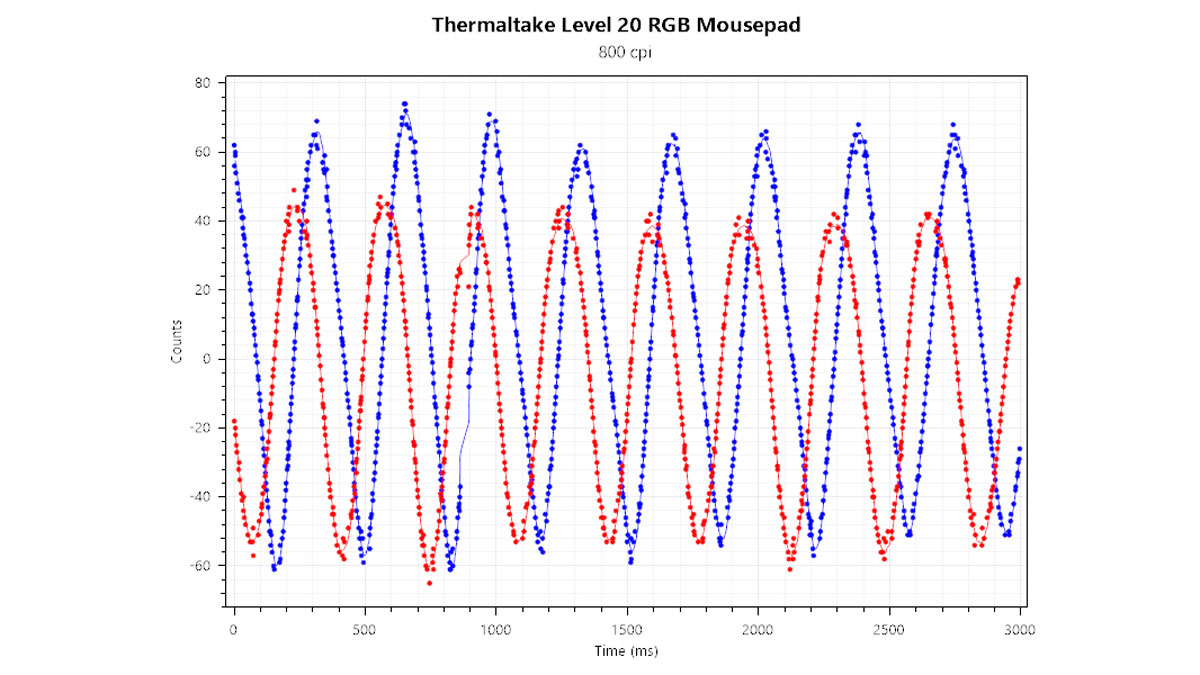 The Level 20 featured an excellent tracking performance paired with our Zowie ZA13 gaming mouse. Those peculiar bends on the X and Y counts (between 500 – 1000 ms) happens to be my fault. I struck the cable around that part of the test.
Software, Lighting and Special Features
The Level 20 RGB mouse pad supports the TT RGB PLUS software. Software platforms such as the Razer Chroma and Amazon Alexa are also supported.
The Level 20 has 8 built-in lighting effects including a system temperature based one. Lighting effect is great – as usual with the latest Thermaltake products. This is a more refined effect compared to their previous pre-TT Premium products.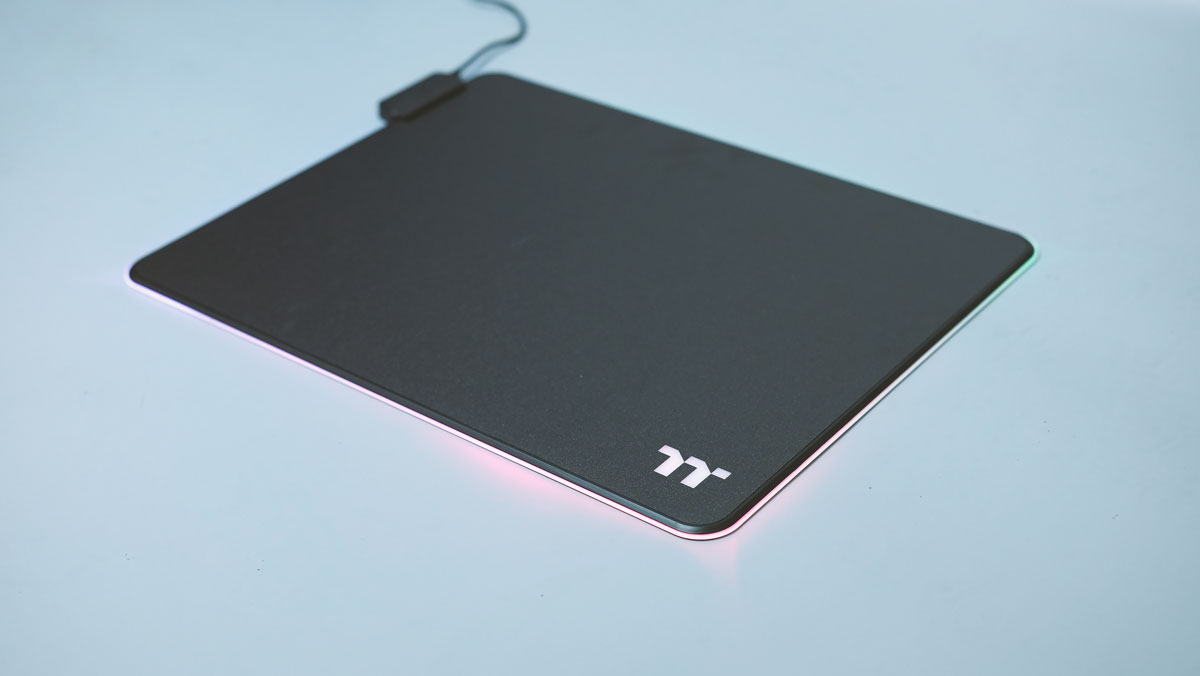 Final Thoughts
The Level 20 RGB is a fine addition to Thermaltake's growing line-up of gaming mouse pads. Performance wise, you cannot fault it – just like the many gaming mouse pads we've tested. Build quality is excellent too. Nothing to nit pick here really, especially with the low profile RGB controller that wouldn't even bother snagging your cables.
Value wise, the standard version (in-review) starts at $39 USD, while you could get the extended version at $55 USD. That's around $15 of difference should you prefer a larger pad with the same performance and features. As it is, the Level 20 RGB gaming mouse pad should be enough for most – unless you're an arm based gamer that requires more real estate.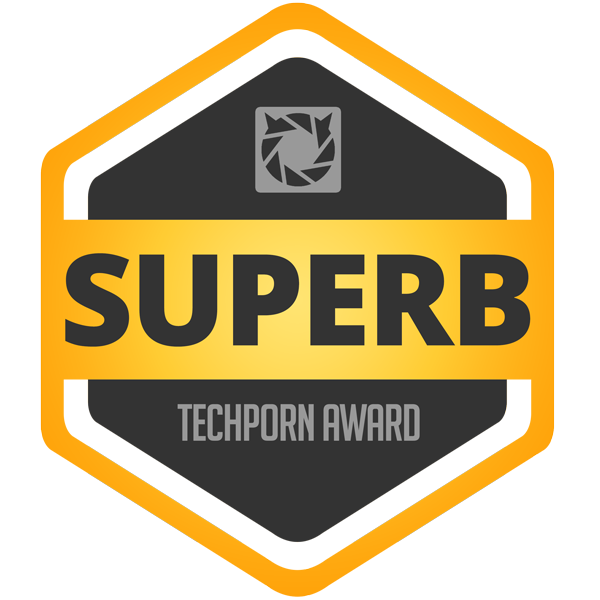 Thermaltake Level 20 RGB Gaming Mouse Pad
Performance -

9/10

Build Quality -

9/10

Features -

7/10

Design -

8/10

Value -

7/10
Summary
The Level 20 RGB is a fine addition to Thermaltake's growing line-up of gaming mouse pads. Performance wise, you cannot fault it – just like the many gaming mouse pads we've tested.
Pros
Excellent tracking performance
Decent size for the majority of gamers
Durable and easy to clean design
Good lighting effects
Cons
Software based lighting
Pricing could be better