TT eSports Iris Optical RGB Tested
The Iris Optical RGB is one of the latest gaming mouse this side of the year introduced by Tt eSports. On this review, we are going to check out what it offers – especially with the PMW-3325 inside.

As for the specifics, the Iris Optical RGB packs in not only a gaming grade sensor, but also an RGB feature on top of a classic looking design. The Iris Optical RGB is ergonomically shaped for right-handed users, with a 6 button design that should be enough for most gamers.
TECHNICAL SPECIFICATIONS:
Tt eSports Iris Optical RGB Gaming Mouse
Size
Medium
Shape
Right-handed
Sensor
Pixart PMW-3325
Buttons
6
Scroll
Non-tilt
Processor
32-bit ARM
Profile
Yes
Cable length
1.8m
Switches
Huano
Weight
123g, Mouse only
Software
Yes
Interface
USB
Lighting
RGB
Feet
Teflon
The Iris Optical RGB features the Pixart PMW-3325. It has a maximum of 5000 DPI and a maximum speed of 100 IPS. As for reporting, the Pixart PMW-3325 is able to go as high as 2000Hz.
Pixart PMW-3325
Sensor Type
Optical
Resolution
5000 DPI (Max)
Speed
100 IPS
Acceleration
20G
Polling Rate
2000Hz (Max)
PACKAGING AND ACCESSORIES:
The Tt eSports Iris Optical RGB comes in your typical Tt eSports packaging. There's a flap to check out the mouse, and the bits of marketing information front and back to get you hyped.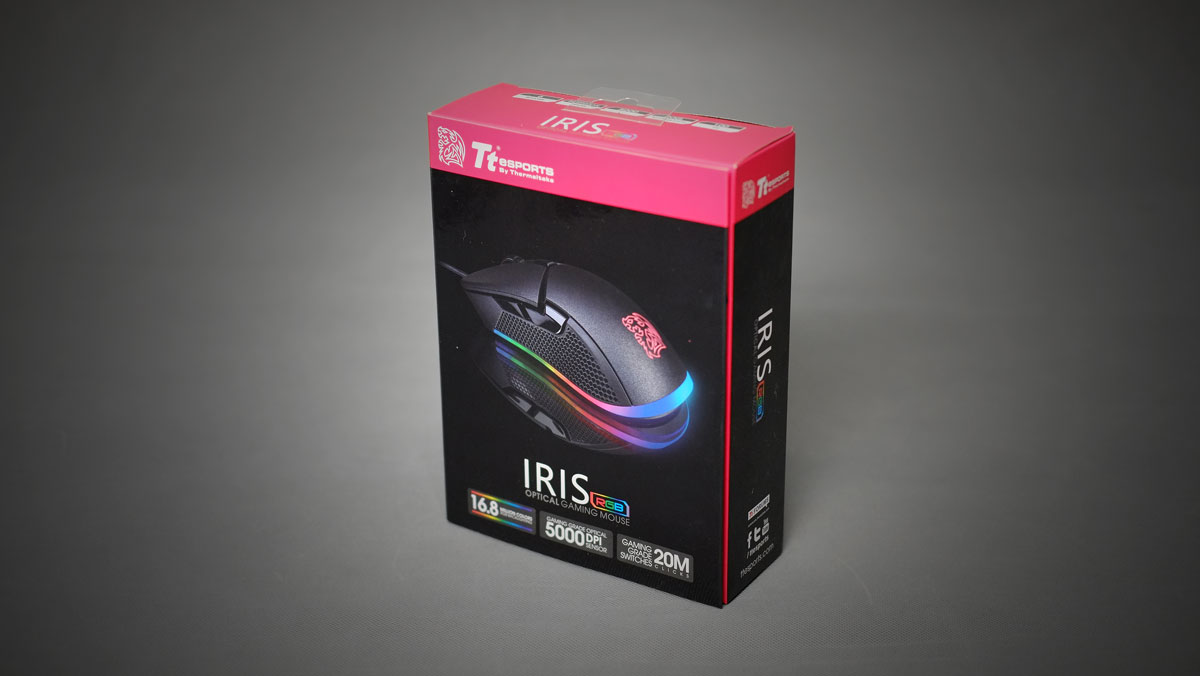 The mouse comes with a quick start guide and a warranty policy. I kinda miss the stickers from their recent products but oh well, we gotta live with what we have.
DESIGN, LAYOUT AND BUILD QUALITY:
The Iris Optical RGB is a medium sized gaming mouse with a right-handed design. Quality is top-notch, with the same top shell material used on the Tt eSports Ventus X and NEMESIS Switch.
The mouse has a total of 6 buttons including the scroll wheel – which is more than enough for most tasks.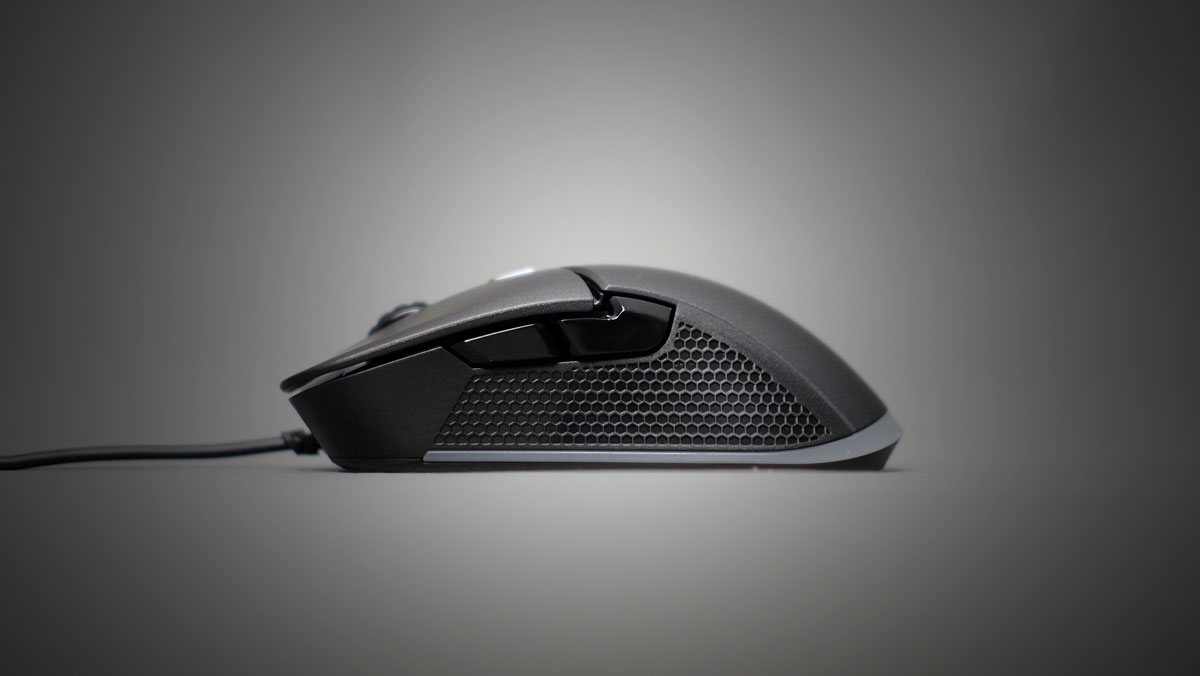 The side profile clearly shows the honey comb design for the grips. While this is good, I'd rather have a mouse with a grittier texture or even a dotted design for better maintenance.
The top shell construct is made out of a 3 piece plastic. Compared to traditional designs, this should allow the mouse to feature better button action. The scroll wheel is somewhat a downgrade though. It wobbles with a noise to match.
The 6 foot long cable is not braided, but it is flexible and smooth enough for most surfaces. The Iris Optical RGB also comes with a Velcro strap to keep things tidy.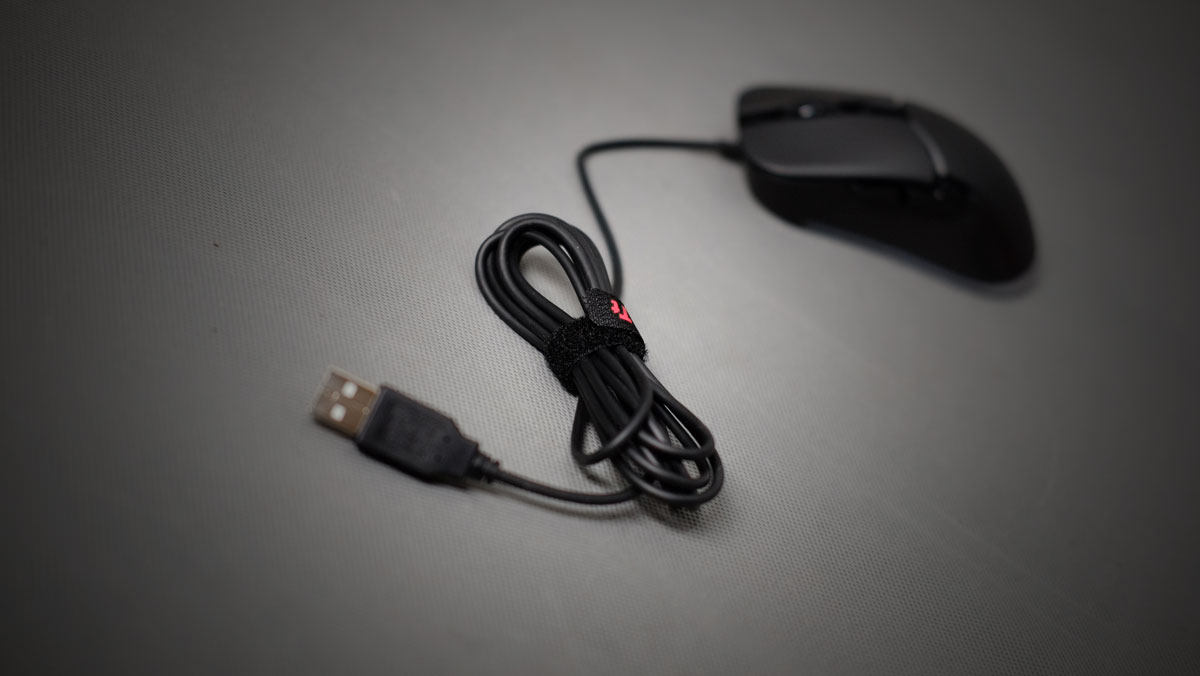 The skates are large 2 piece proprietary Teflons – excellent gliding materials. The PMW-3325 sensor on the other hand is located at the middle of the mouse. There's no reason to put it elsewhere unlike the NEMESIS.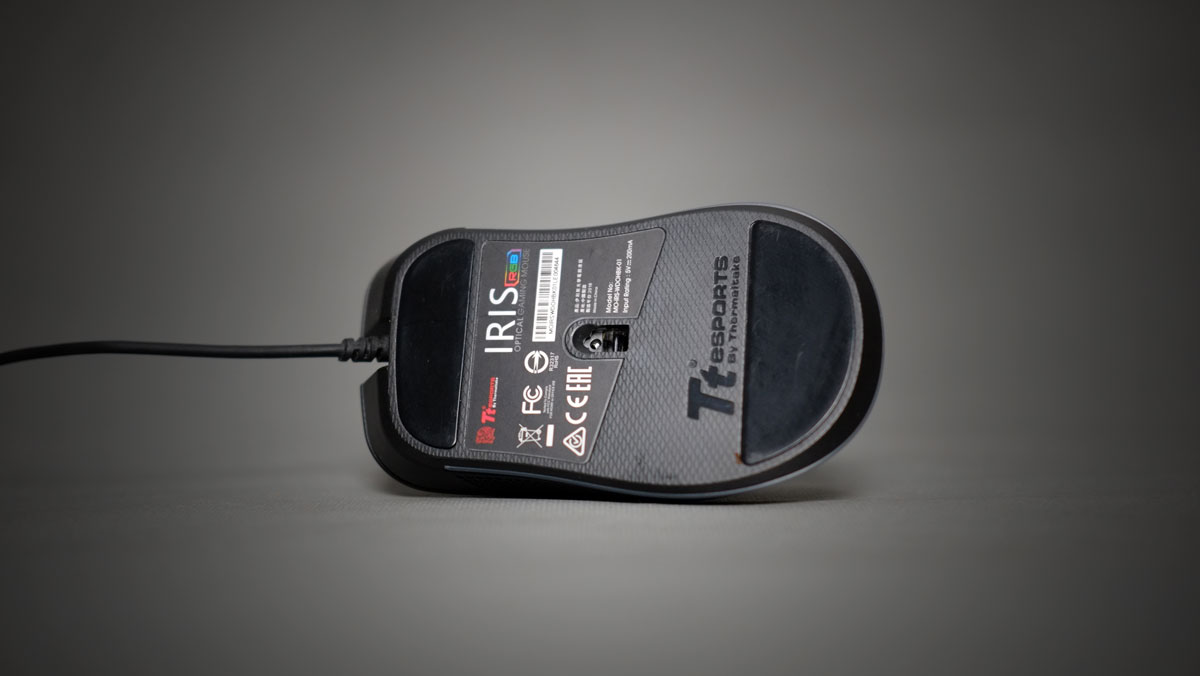 TEST SETUP AND METHODOLOGY:
Testing a gaming mouse is not that difficult, but it is mostly subjective; similar to testing head gears in a sense. That said, no mouse is perfect and the verdict usually depends on personal preferences. With that in mind, we are overhauling our testing methodology by following key pointers that should matter the most; that includes the sensor performance, the size, grip and comfort. To keep our test methodology simple and free of extra variables, please note the following softwares and configurations used below.
| | |
| --- | --- |
| GAMES | Overwatch, Battlefield 4, DOTA 2 |
| MOUSE POINTER SPEED | 6/11, EPP Disabled |
| REGISTRY HOTFIX | MarkC Windows Mouse Acceleration Fix |
| DPI/CPI LEVELS | 800/1600/3200, If possible |
| POLLING RATE | 1000 Hz, If possible |
| SURFACE | SteelSeries QcK Mini |
| SOFTWARES | MouseTester V1.5 |
PHYSICAL LAYOUT, FUNCTIONALITY AND ERGONOMICS:
Your grip and aiming style are important things to consider when looking for a mouse. There are four basic types of grips here; the fingertip, claw, palm and hybrid grips. Fingertip grip is generally preferred when aiming with the wrist, while palm grip is the choice when aiming with the arm. Claw and hybrid grips are middle ground options for both aiming styles. Of course, you could go with a hybrid of both grip and aiming styles if they suit you best.
Your hand size also influences what mouse you should buy on top of your grip and aiming style. For an instance, my hands measures at 7 inches x 3.5 inches (length x width). This puts my hands on the small to medium size category. My style is finger-tip grip, so I would generally look for a mouse with a small to medium foot print.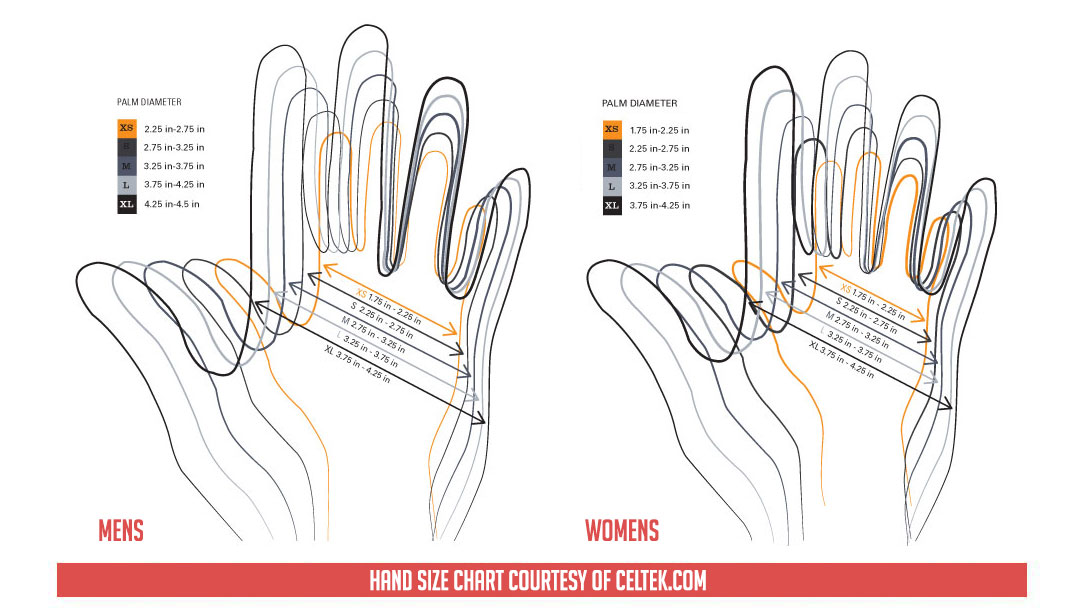 The Tt eSports Iris Optical RGB features a 2:1.125 ratio, with a length at roughly 4 inches and a grip area at around 2.25 inches base-to-base. The highest point of the shell is at 1.5 inches with a gradual curvature. This makes the mouse ideal for palm and claw grip gamers with small to medium hand sizes.
For medium sized hands, the mouse is just excellent to claw grip. Both wrist and arm aiming shouldn't be an issue with this gaming mouse.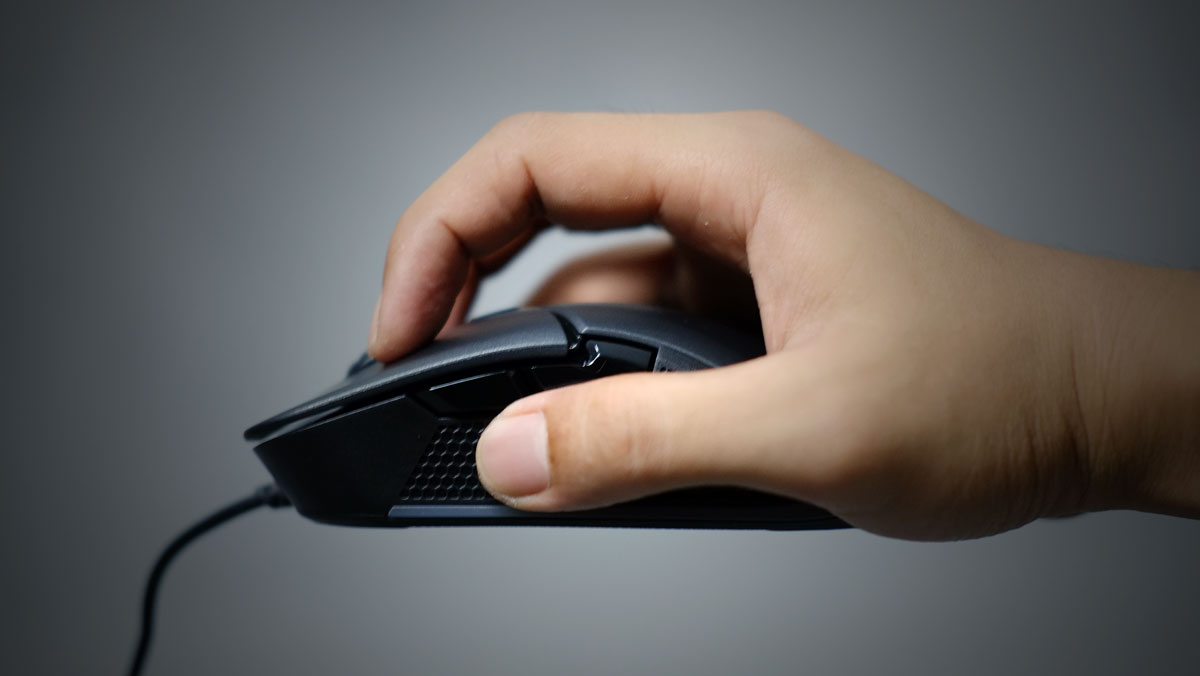 Gliding performance on the other hand is also excellent with the over sized Teflon skates.
DPI ACCURACY:
The accuracy of DPI levels are tested with the CPI measurement tool built within the MouseTester V1.5. We rigged the mouse on a camera slider to check the sensor's accuracy at 800, 1600 and 3200 DPI.
Excellent DPI accuracy reports we got here from the NEMESIS Switch RGB at 800 and 1600 DPI levels. A maximum of 2% difference is not bad.
POLLING RATE CONSISTENCY:
The Polling Rate of the device is evaluated with the MouseTester V1.5 at the 800 DPI level. This is to check the consistency of the device's update rate at 1000Hz.
Polling rate is not so consistent. We've seen better, to be honest. Lowest recorded is at around ~500Hz, while the highest is above 4000Hz even with the mouse configured to use a 1000Hz rate. This should affect the tracking performance. A firmware update should be able to fix this.
TRACKING PERFORMANCE:
Mouse tracking performance is evaluated with the MouseTester V1.5 with a DPI level of 800 DPI. Our aim is to check out the sensor's performance; and to look for reporting inconsistencies. That includes inconsistencies from sensor ripple or jitter.
Tracking performance is not the best during our tests. Flicking the Iris Optical RGB back and forth showed inconsistent counts, which is heavily influenced by the erratic polling. The counts actually deviates too much from the line so the performance is just not as smooth as expected.
LIFT OFF DISTANCE, SENSOR RATTLE AND ACCELERATION:
Angle snapping, lift off distance and acceleration are also evaluated. The angle snapping is checked with MS Paint, while lift off distance levels are checked with ~1.2mm optical discs. Acceleration on the other hand is tested with Overwatch at 800 DPI. Sensor rattle is then checked with an electrical tape.
Lift off distance is locked at around ~1.5mm, which is good enough for my requirements. There are no angle snapping (configurable), sensor rattle and acceleration, which is expected from the Pixart PMW-3325.
SOFTWARE AND LIGHTING:
The Iris Optical RGB requires the Tt eSports Command Center Pro software to get the most out of it. It is specifically designed for the latest Tt eSports gaming gears with an updated UI.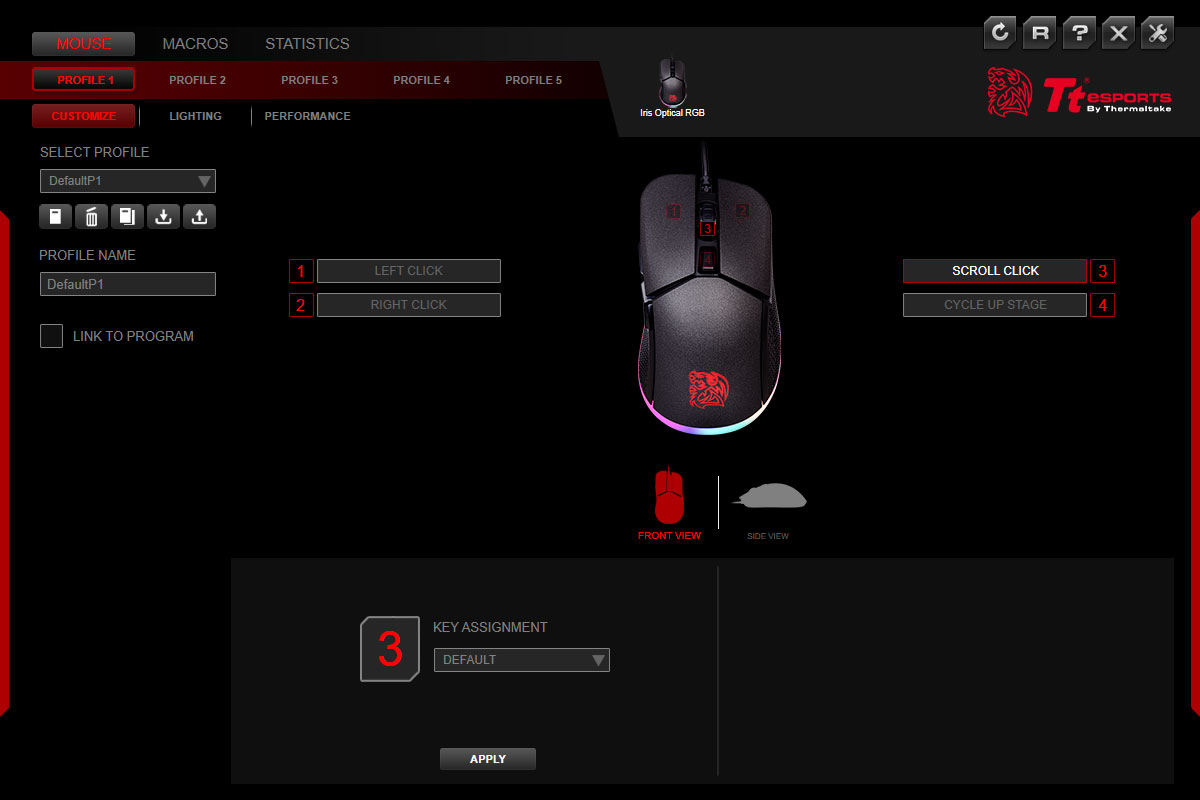 Macro bindings and button mappings are configured here. Lighting effects are of course, also configured within the software. Even lighting pattern control is a part of the deal.
Sensor performance settings are also configured on the Command Center Pro. The includes polling rate adjustment, DPI fine tuning and even button response rate adjustments.
WRAPPING IT UP:
The Iris Optical RGB is shaped as a solid budget oriented RGB enabled mouse from Tt eSports, offering excellent ergonomics, decent customization and a generally good shape for most hand sizes and grip types.
Sensor performance is lacking though, which is not expected at all from the tried and tested Pixart PMW-3325 sensor. It's not a flagship, but we expected better results on the benchmarks. Clearly, Tt eSports needs to do something about this if they want the Iris Optical RGB to shine. Build quality is generally good on most parts, yet the wobbling scroll wheel is kind of a let down. Still, it wont hinder me from giving this one a seal of approval when it comes to the device's over all build quality.
Coming in hot at $29.99, the Tt eSports Iris Optical RGB is one solid budget contender inn the lucrative world of the gaming mouse market.
GREAT BUILD QUALITY
GOOD CUSTOMIZATION OPTIONS
SMOOTH RGB LIGHTING
VALUE FOR MONEY

WOBBLING SCROLL WHEEL
POLLING RATE COULD BE BETTER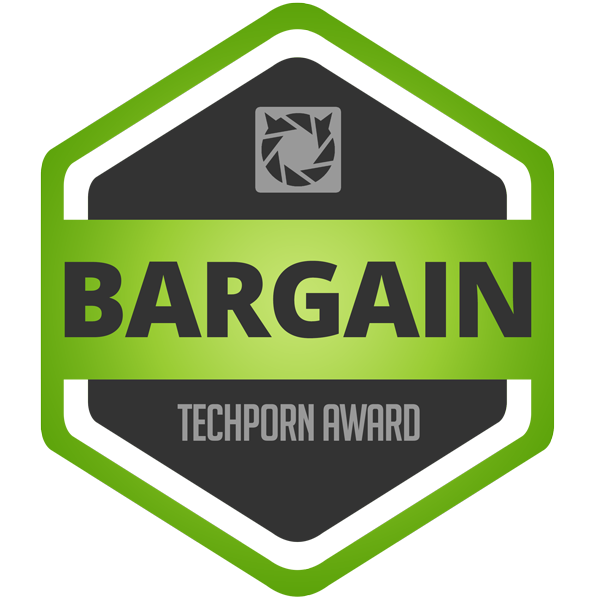 TT eSports Iris Optical RGB Gaming Mouse
PERFORMANCE -

8/10

BUILD QUALITY -

7/10

FEATURES -

7/10

AESTHETICS -

8/10

VALUE -

9/10
Summary
The Iris Optical RGB is shaped as a solid budget oriented RGB enabled mouse from Tt eSports, offering excellent ergonomics, decent customization and a generally good shape for most hand sizes and grip types.