On this review, we are checking out the TT Premium X1 RGB Mechanical Keyboard. The first mechanical keyboard we're going to review from Thermaltake's TT Premium series of products. TT Premium's line-up ranges from radiators to brackets, all featuring a premium vibe over their usual products. This one in particular got a steel plating and the Cherry MX Silver mechanical switches. All the more reason to get excited on this mechanical keyboard.

The TT Premium X1 RGB Mechanical Keyboard features an extended 104 key design layout, housing dedicated media keys. Switches used are again the Cherry MX Speed, also known in the industry as the Cherry MX Silver. Of course, lighting is also RGB with 12 different lighting effect settings, coupled up with 5 individual levels of brightness and speed. If those are not enough, the X1 RGB is also capable of syncing with the rest of the TT Premium components and supports the latest smartphone app from Thermaltake.
TECHNICAL SPECIFICATIONS:
The TT Premium X1 RGB Mechanical Keyboard is again a full sized and extended keyboard with a 104-key layout. Design is somewhat traditional, with a weight of around 1598 grams.
| | |
| --- | --- |
| Size | Full size, extended |
| Layout | 104-ANSI |
| Design | Traditional |
| Macro | Yes |
| Profile | Yes |
| Software | Yes |
| Weight | 1598 grams |
| Interface | USB |
| Memory | Yes |
| Polling Rate | 1000Hz |
| Lighting | Yes |
| Wrist Rest | Yes |
| Passthrough | Yes |
| Cable Management | N/A |
| Multimedia Keys | 6 |
| Cable Length | 1.8 meters |
Switch used is the Cherry MX Speed (Silver) with an actuation point of 1.2mm and a maximum travel distance of 3.4mm. This is even faster than the Logitech Romer-G Black when it comes to the actuation.
| | |
| --- | --- |
| Switch | Cherry MX Speed |
| Actuation Point | 1.2mm |
| Travel Distance | 3.4mm |
| Actuation Force | 45g |
| Lifespan | 50 Million Clicks |
PACKAGING AND ACCESORIES:
Thermaltake went classic with the packaging of the TT Premium X1 RGB. Nothing particularly premium about it with the exception of the RGB lighting effects and the Cherry MX Speed showcased on the box.
Accessories are thoughtful. Here we've got a pair of paper works, 8 extra keycaps in Red, a key puller and a magnetic wrist rest.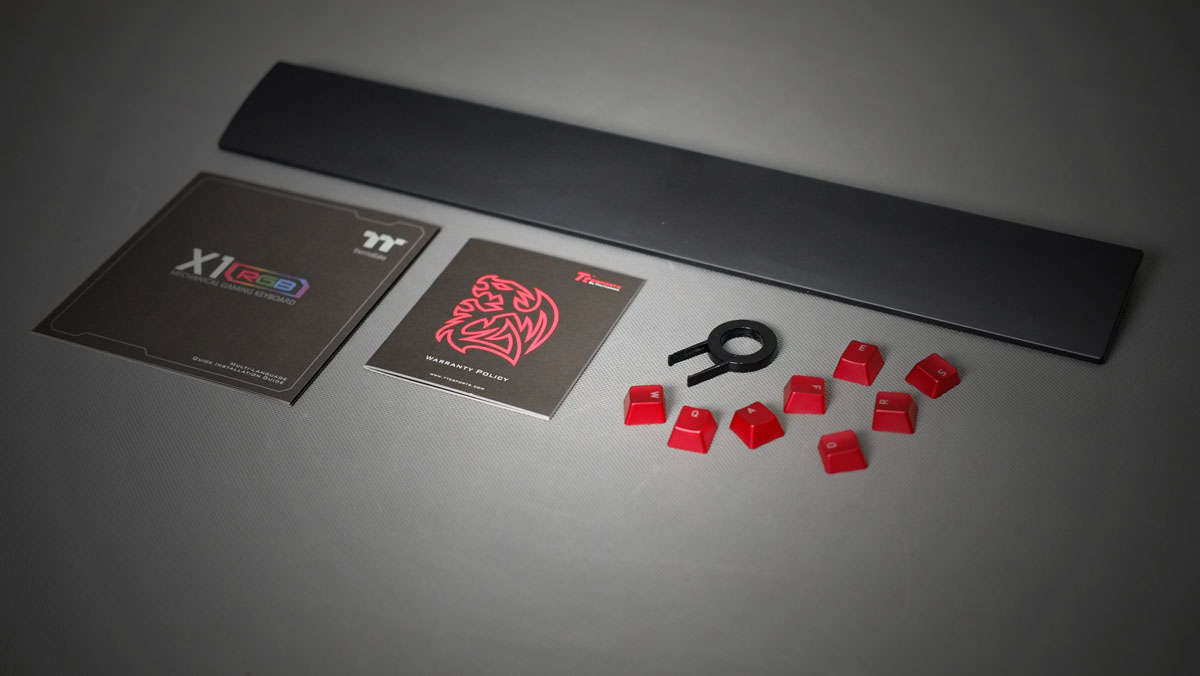 DESIGN, LAYOUT AND BUILD QUALITY:
Simplicity is what the TT Premium X1 RGB is all about. Shape is boxy, yet the edges aren't sharp and it somewhat looks like a frameless keyboard at a glance. It's a shame though that Thermaltake chose to use a plastic frame over an aluminum one.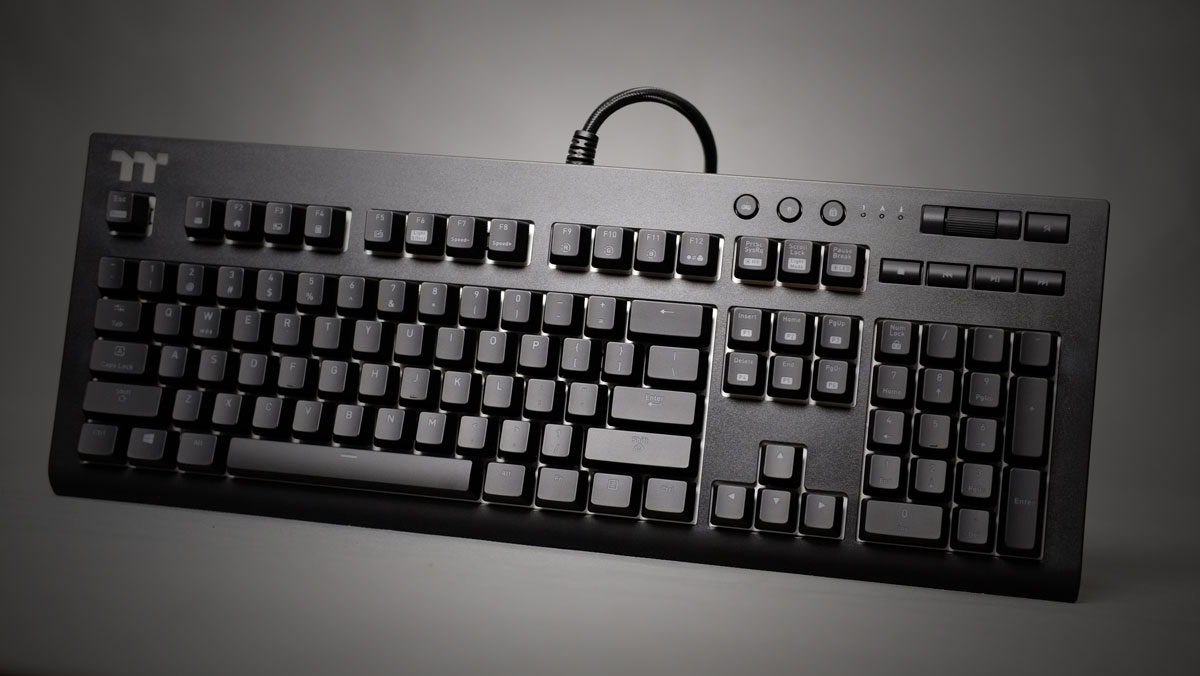 The underside of the X1 RGB is rather bland, with the exception of the footing and the extenders. Not that I'm complaining.
The key profile is contoured from top to bottom, with emphasis for comfort via the curved lower end. At its lowest, the keyboard features a height of around ~3cm while the maximum height at the far end is at around ~3.5cm. An additional 1.5cm could be gained with the extender.
Connectivity is where the TT Premium X1 RGB shines with a TRRS audio jack and Two USB connectors. All braided and shielded from the elements. As for the other end of the device, it features a TRRS audio port and a single USB 2.0 port. Perfect for wireless devices and gaming headsets with the same plug.
TEST SETUP AND METHODOLOGY:
Testing a keyboard is not that difficult, but it is mostly subjective; similar to testing head gears in a sense. That said, no keyboard is perfect and the verdict usually depends on personal preferences. With that in mind we are overhauling our testing methodology by following key pointers that should matter the most; that includes the switch performance, the keycap materials and comfort. To keep our test methodology simple and free of extra variables, please note the following softwares and configurations used below.
| | |
| --- | --- |
| GAMES | Overwatch, Battlefield 4, DOTA 2 |
| POLLING RATE | 1000 Hz (If possible) |
| SOFTWARES | EK Switch Hitter |
MECHANICAL SWITCHES:
The mechanical switches makes up the reason why mechanical keyboards are called "mechanical keyboards" in the first place. There are tons of switches out there but Cherry MX switches are the most popular of them all; setting a standard for the rest. They have clicky, linear and bumpy switches; all with their own mixture of actuation forces and actuation points.
The TT Premium X1 RGB features the Cherry MX Speed switches inside. It is basically the Cherry MX Red in steroids, with the same actuation force required but with a faster / shorter actuation point at 1.4mm. Maximum key travel distance is 3.4mm which is also shorter than our usual favorites.
The Cherry MX Speed might be just a few millimeters shorter than the MX Red but the benefits of cutting such travel time is immense. This is something I couldn't easily put into words but it's a fast key nonetheless. Hence, why it is called the MX Speed in the first place.
KEYCAP PRINTING AND MATERIAL:
Keycap materials are important too in selecting a mechanical keyboard. The most common ones are ABS and PVC, since they are cheaper and are compatible with most printing methods. They do however shine faster than others and quality is generally not the best. PBT doesn't shine as fast compared to these keycaps and are highly regarded for their quality and sand-like texture. POM on the other hand is also a good replacement over ABS but they are rarely found on most keyboards.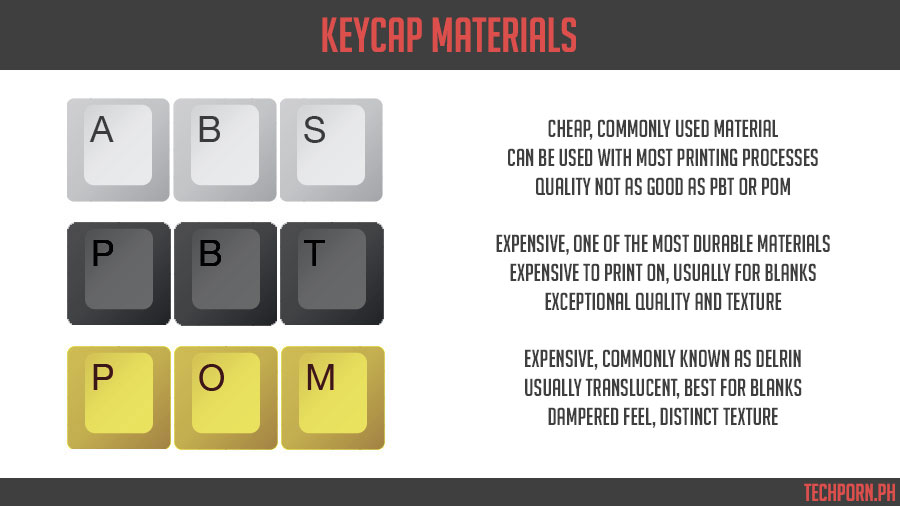 The TT Premium X1 RGB features coated ABS keycaps. Coating used is matte with a Sans Serif font and modern legends. Nothing extraordinary here folks.
NKRO AND GHOSTING:
EliteKeyboard's Switch Hitter is an excellent freeware that anyone could utilize to test any keyboard's key registration, key rollover and ghosting. It supports a wide variety of layouts, and could log your usage for extra statistics; such as the actuation time it took for your keys to register and depress.  You can download the Switch Hitter here to check it out yourself.

The TT premium X1 RGB is a functioning mechanical keyboard with anti-ghosting feature and a full N-key rollover.
SIZE AND COMFORT:
Keyboards are generally categorized in 3 standard sizes and or layouts: Full size, TenKeyLess and Compact.  They are also called the 100%, 80% and 60% layouts respectively. These standard layouts have drastic effect on the ergonomics of the keyboard especially while gaming. Generally, the 60% layout allows for better stress free arm movements; while full layouts requires you to spread your arms wider.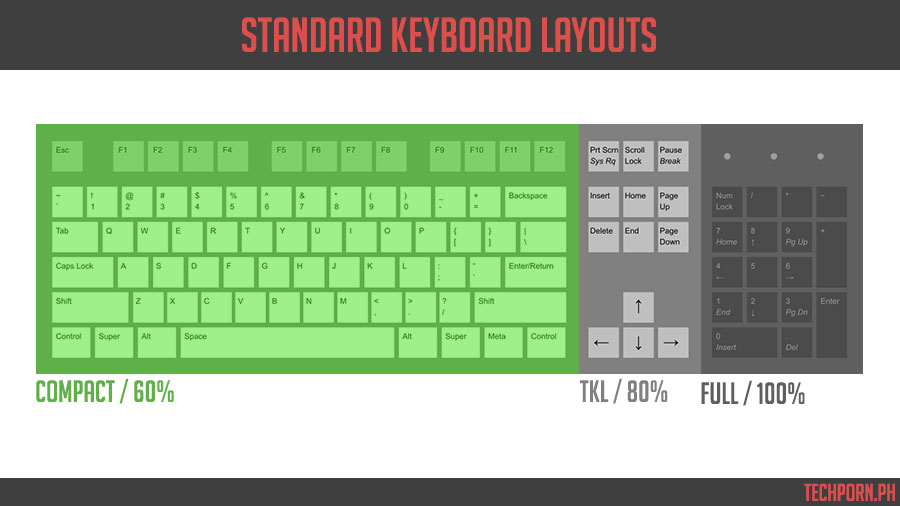 With or without the magnetic wrist rest, the X1 RGB is able to keep everything under control. Ergonomically, I couldn't find any faults with this keyboard.
MISCELLANEOUS:
Funny enough, the TT Premium X1 RGB requires a different software to maximize its functionality compared to other TT products with the Command Center Pro. That said, this deviation from the formula is required since the keyboard is compatible with the TT X1 RGB SYNC capable components. That includes PSUs, Fans, Water Blocks, RGB Radiators, and of course LED Strips.
The TT X1 RGB SYNC is a simple software. Kinda simple to be honest with all the expected keyboard settings we're used to see with their other products. I do however like the fact that there's a lot of lighting presets available.
Of course, macros are present. You may even record macros with or without the software too but make sure to choose one method. The unit appears to disable certain keys and functions too with the software turned on and it seems to eat a lot of memory for its purpose. UI could be better too which is something I'd like Thermaltake to work on in the succeeding versions.
The TT Premium X1 RGB also comes compatible with a smartphone app called the Video Game Controller or VGC for short. VGC allows the smartphone to display a virtual game pad on the screen with key bindings simulating the keyboard itself.
WRAPPING IT UP:
The TT Premium X1 RGB is a mechanical keyboard that offers a lot for what it looks. A simple yet elegant keyboard with functions you'd never saw coming for under $150 with a diffused RGB lighting to match.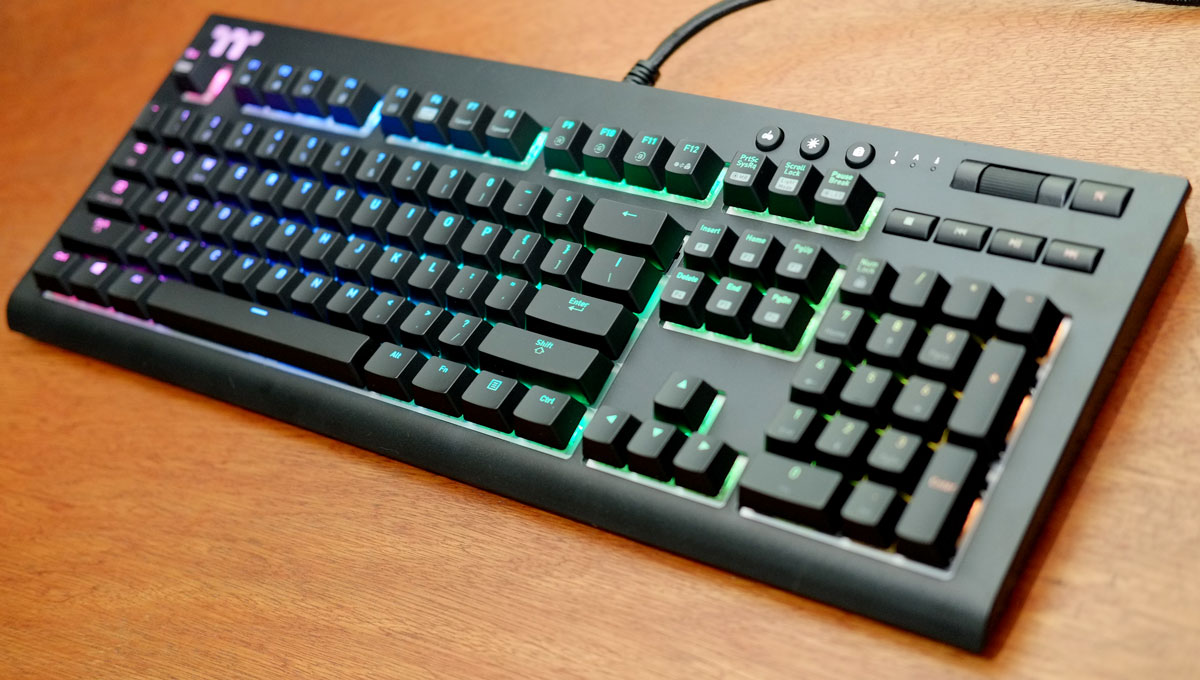 The Cherry MX Speed option is also worth mentioning, especially for those who are looking for a faster keyboard to game on. With that said, the X1 RGB is also fit for touch typing – allowing gamers to silently do their thing even at the height of the night.
My main gripe with the TT Premium X1 RGB is with the software itself, since it disables certain on-board keys and functions that could be used otherwise if the software is turned off. This is again, something I'd like Thermaltake to address in the near future.
Value wise, the TT Premium X1 RGB comes in hot at around $130 USD, which is a total contrast to its inclusion to the TT Premium series.
GOOD BUILD QUALITY
EXCELLENT ERGONOMICS
CHERRY MX SPEED IS LIT
SMARTPHONE CONNECTIVITY
AUDIO + USB PASS-THROUGH
GOOD PRICE POINT

SOFTWARE COULD BE A LITTLE BETTER
PLASTIC FRAME KINDA BEATS THE PREMIUM FEEL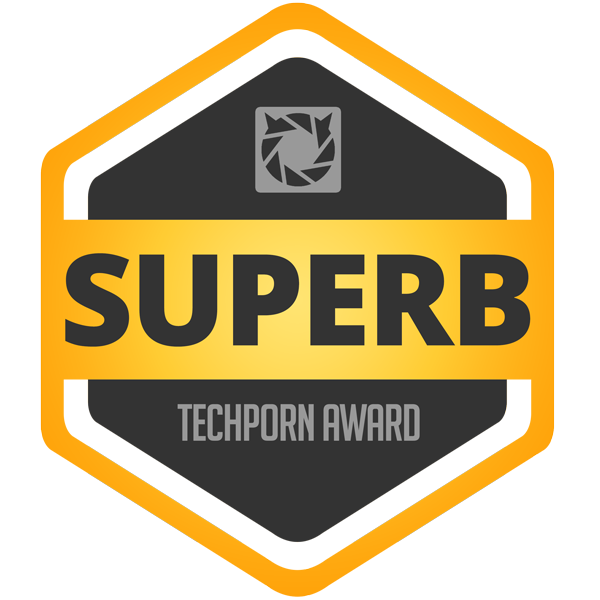 TT Premium X1 RGB Mechanical Gaming Keyboard
PERFORMANCE -

8/10

BUILD QUALITY -

7/10

FEATURES -

8/10

AESTHETICS -

8/10

VALUE -

8/10
Summary
The TT Premium X1 RGB is a mechanical keyboard that offers a lot for what it looks. A simple yet elegant keyboard with functions you'd never saw coming for under $150 with a diffused RGB lighting to match.