The HyperX Cloud line-up is a major success. Allowing the HyperX brand to become an icon at the competitive gaming scene for years. It all started with the HyperX Cloud, then Cloud II happened, the Revolver gets launched and the rest is history. They never fail to impress us on our review and here we are yet again with another model. Enter the HyperX Cloud Alpha Pro Gaming Headset.
The HyperX Cloud Alpha Pro Gaming Headset is a step up from the previous HyperX Cloud models. Under the fancy shell, HyperX finally introduced a dual chamber design for the drivers. This basically means less distortion and better separation between frequency ranges.
TECHNICAL SPECIFICATIONS:
The HyperX Cloud Alpha Pro Gaming Headset features a pair of dynamic 53mm drivers with 65 Ohms of impedance. It is a closed back, over the ear design with frequency response rated at 13Hz to 27KHz. Better frequency range than the previous models.
| | |
| --- | --- |
| Driver | 50mm Dynamic |
| Type | Circumaural, Closed Back |
| Frequency Response | 13Hz-27KHz |
| Impedance | 65 Ω |
| Sensitivity | 98 ±3 dB |
| Connectivity | 3.5mm cable (TRRS) + 3.5mm stereo and mic cable |
The microphone on the other hand is a uni-directional piece with a 50Hz-18KHz frequency response range.
| | |
| --- | --- |
| Type | Dynamic |
| Polar Pattern | Uni-directional |
| Frequency Response | 50Hz-18KHz |
| Sensitivity | -43dB ± 3DB |
PACKAGING AND ACCESSORIES:
HyperX continuous the tradition with the Cloud Apha Pro as far as presentation and packaging are concerned. Like it's their ball game – and it is, ever since.
Accessories are not lavish, but not shabby either. We have a velvet pouch, a silica gel which is highly advisable to keep and a few paper works.
Of course, HyperX opted to go with removable cables with a 1.3 meter TRRS cable as the main one with the control box. It is compatible out of the box with mobiles and consoles, while the longer 2 meter dual audio-out cable is for the PC. Well thought-out bundles we got here. Simple, but impressive.
DESIGN, BUILD AND COMFORT:
The design elements of the HyperX Cloud Alpha Pro Gaming Headset is a homage to the original. Something that the HyperX Cloud Revolver failed to capture, or at least tried hard to topple off. It's a sleeker design, with emphasis on shaving weight. That said, the HyperX Cloud Apha Pro weighs in at 298 grams without the cables. About 22 grams lighter than the original. I just hope that in the near future, HyperX will realease a Cloud Alpha with more color options and a model without a matte finish.
Headband is still based on a flexible design with a stamped HyperX logo on a stitched leatherette. Padding on the HyperX Alpha Pro is about half an inch – enough to provide a comfortable fit and an evenly distributed weight.
The paddings on the other hand are based on half inch thick memory foam pads. The dual driver chambers are concealed by mesh filters though they are quite thin. Not that I'm complaining, but fellows with larger ears might. Since this is a follow up to the Cloud models, it doesn't feature a rotating ear cup design.
The microphone is a step up from those bundled with the previous HyperX Cloud models. It is also snap on and flexible like the rest – perhaps a bit more flexible.
HyperX decided to go with a proprietary connection for both the 3.5mm ports. These are not bad, considering the required strength to combat cable kink.
Comfort is generally good if not excellent. I felt like HyperX intended to tighten the clamping force a bit. That fact, together with the leatherette memory foam padding introduced a complete seal. Excellent for isolation and stability, yet a little hot around the ears.
SOFTWARE:
There is no software bundled with the HyperX Cloud Alpha Pro Gaming Headset. In fact, most HyperX gears doesn't come with any – which is in line with their branding philosophy geared for competitiveness and simplicity. If it is not required, then you won't see any.
TEST SETUP AND METHODOLOGY:
Our test setup relies on a system with a Realtek ALC892 Codec, tuned to output a flat sound signature. Microphone performance on the other hand is also evaluated by the same audio solution sampled on a 34dB environment. The headgear used to take cross reference sampling is a SONY MDR-7506 studio headphone – an ideal studio monitor for A/B testing. Note that we maintain the Sound Pressure Level at around 85dBA for the duration of the tests. Our main objectives are to put into detail the gaming and general performance of the headgear.
The tracks, movies and games used for the subjective tests are outlined below:
Tracks:
Caribbean Blue – Enya
Hey Nineteen – Steely Dan
Unfinished Sympathy – D2
Axel F – Harold Faltermeyer
Hotel California – Eagles
Games:
Overwatch
Battlefield 4
The Witcher 3
Movies:
Pacific Rim
Mad Max: Fury Road
The vast world of headgears are subjective and is usually a heated debacle among avid listeners. Some may favor heavy bass emphasis while others may favor less bass and prefer a richer mid-range or higher frequency range details. In short, a head gear might sound great from someone else's perception while at the same time, it may sound awful to other listeners.
OBJECTIVE AUDIO PERFORMANCE:
Headgears although mostly tested subjectively, could still be tested for basic objective measurements. Helping us to do just that is AudioCheck.net's Headphones and Earphones Benchmarking Test Files.
HEAD GEAR TEST RESULTS
FREQUENCY RESPONSE: BASS 10 Hz – 200 Hz
Passed with 10 Hz minimum frequency range
FREQUENCY RESPONSE: TREBLE 8 kHz – 22 kHz
Passed with 22 KHz maximum frequency range
SPECTRAL FLATNESS
Passed
DYNAMIC RANGE
54 dB Below Full Scale
DRIVER QUALITY
Passed
DRIVER MATCHING
Passed
WIRING
Passed
BINAURAL TEST
Passed
Based on the test files from AudioCheck.net, the HyperX Cloud Alpha Pro Gaming Headset passed with flying colors across most test suites. Most notably, the Dynamic Range at 54 dB below full scale. That's an excellent mark for those who are gaming on a noisy environment.
GENERAL AUDIO PERFORMANCE:
The lower frequency ranges of the HyperX Cloud Alpha features an excellent sub-bass and mid-bass presentation, with a good upper limit; avoiding complications with the lower mid-ranges. Bass quality and quantity definitely improved with the HyperX Cloud Alpha over the older models.
With a separated chamber, the mid range performance also saw improvements. Tracks emphasizing on vocals are immaculate to listen with, which is rare enough for gaming headsets. But then again, we are looking at the HyperX Cloud Alpha Pro here. The direct descendant of the legendary line-up.
Treble is not as bright as the previous models, yet we can't say top end details are lacking. It felt alright, good or at home to be precise.
GAMING PERFORMANCE:
Immersive and competitive level performance are the things we are looking for when it comes to gaming headsets. With that in mind, we fired up our favorite games with the HyperX Cloud Alpha Pro. That includes Battlefield 4 – an old game indeed, yet no slouch when it comes to positional audio and details.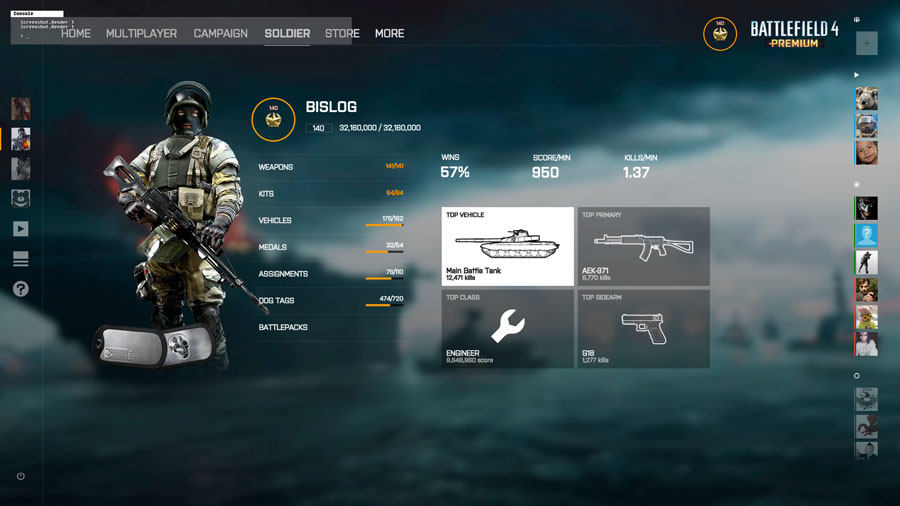 Imaging is where we examine the spatial location of the audio sources. It is important to music and is equally important on games too, where positional audio is king. Laterally and in depth, imaging is improved with the HyperX Cloud Alpha Pro. That's with referencing the older models. I've already praised what came before the Alpha Pro, but this is on another level of detail. A must to experience if you owned the older pair.
MICROPHONE PERFORMANCE:
Microphone performance is yet another strong suit of the HyperX Cloud Alpha Pro. It has to be expected with a specified frequency range of 50Hz to 18KHz. If you perchance got a sexy voice IRL, then it should be heard with no fuss on the receiving end.
Noise cancelling is rather excellent. I should've recorded the test above at a 34dBA environment but we actually did it on a 52dBA environment. That's during peak hours of traffic.
WRAPPING IT UP:
The HyperX Cloud Alpha Pro Gaming Headset is everything but unreasonable. It may not feature a 7.1 surround but it is in every aspect a better choice than some dolby surround headsets of the same price point. Microphone quality is another aspect of the HyperX Cloud Pro that we liked. It is definitely an upgrade from the older one with a better range and noise cancelling properties.
Design wise, the HyperX Cloud Alpha Pro maintained the simplicity and styling of its predecessors with a fresh coat for 2018. On the aspect of build quality, the Alpha Pro is like the Cloud models before it. It is without a doubt still built like a tank.
Now pricing is set at 100 USD which translates to around 5000 Pesos. If there's anything holding you back from purchasing this headset then that should only be the price. The HyperX Cloud Alpha Pro is just that kind of awesome.
STEREO PERFORMANCE
COMFORTABLE PADDING
MICROPHONE QUALITY
BUILD QUALITY
CROSS PLATFORM
BUNDLE AND PRESENTATION

COLOR OPTION IS NADA
MATTE FINISH COATING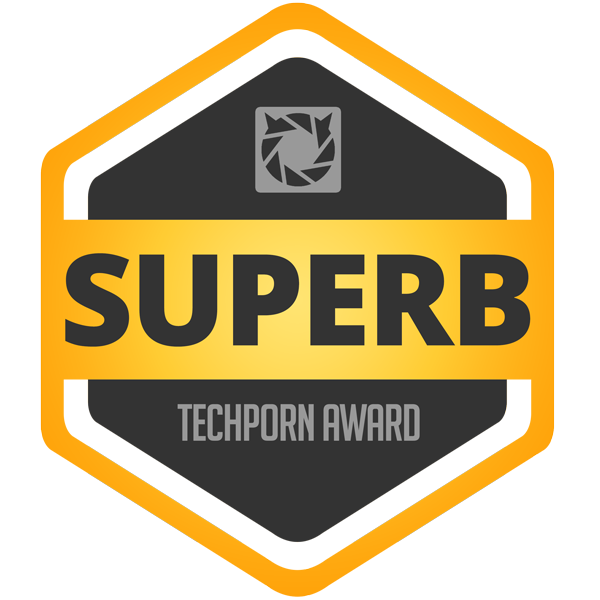 HyperX Cloud Alpha Pro
PERFORMANCE -

9/10

BUILD QUALITY -

9/10

FEATURES -

8/10

AESTHETICS -

8/10

VALUE -

8/10