The newly announced SIREN GA360 ARGB at COMPUTEX 2023 is a 360 mm AIO CPU liquid cooler developed in collaboration between T-FORCE and ASETEK Designworks.
The GA360 features the 7th generation ASETEK V2 pump with its newly designed high-efficiency motors and smart control PWM technology. TEAMGROUP said this allowed the GA360 to feature a more precise real-time adjustment of water block motor and fan speeds based on the CPU temperature – producing optimal cooling efficiency with minimal power consumption.
With the release of Intel and AMD's latest multi-core CPUs, TEAMGROUP is confident that this cooler is enough to tame their thermal output.
As for aesthetics, TEAMGROUP never disappoint with an ARGB water block and fan that supports multiple lighting control programs. It is also available in two colorways: all Black and all White.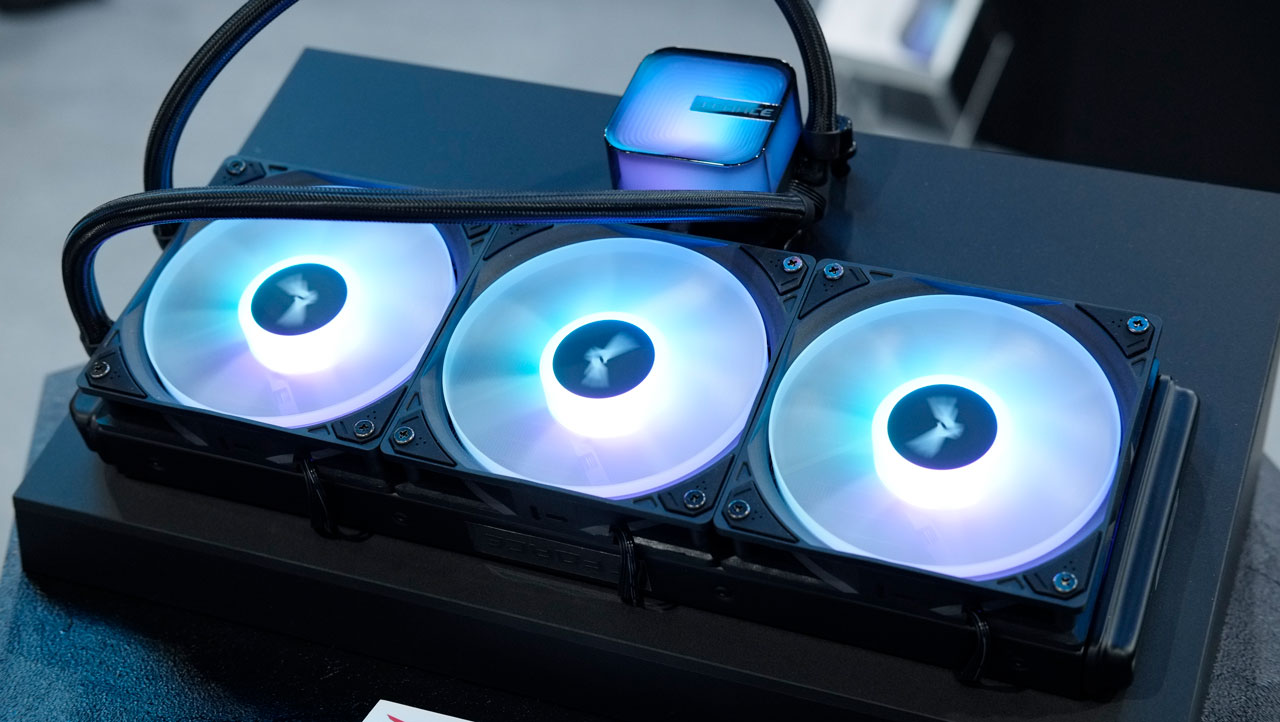 In the spirit of eco-friendliness which is COMPUTEX's theme this year, the SIREN GA360's entire manufacturing process is RoHS-compliant. Its packaging for example is made of recyclable materials – among many other TEAMGROUP products.