What we have here for review is the compact Revo 140 fast charger from VOLTME. This is a 140 W GaN charger, featuring a price point of $99 USD.
The VOLTME Revo 140 comes with three inputs: a USB Type-A and dual USB Type-C. That said, it could charge 3 devices simultaneously while also supporting most fast charging technologies. It is powered by a 3rd Generation GaN Power IC with support for PD 3.1, QC 5.0 and PPS charging protocols.
Disclosure: VOLTME sent the Revo 140 as a sample for the purpose of this review. The company did not ask me to say anything particular about it.
Technical Specifications
Charger
Input
100-240 V, 50/60 Hz, 2 A
Output
2x USB Type-C (140 W, 100 W),
Charging Protocol
PD 3.1, QC 5.0, PPS, AFC, BC 1.2
Protection
Over-Current
Yes
Over-Voltage
Yes
Under-Voltage
—
Over-Power
—
Over-Temperature
Yes
Short-Circuit
Yes
Dimensions
Length
74 mm
Width
32 mm
Height
78 mm
Weight
300 g
Packaging and Accessories
VOLTME had the Revo 140 stuffed in a simple packaging.
Scope of delivery are as follows:
VOLTME Revo 140
Documentation
For its slated price point, I would expect at least one cable.
Design, Build and Connectivity
The Revo 14 is a small charger for the amount of power it could technically produce which is 140 W. Speaking, this one comes with two USB Type-C ports and a single USB Type-A port. The Type-C 1 port could provide a maximum of 140 W, while the Type-C 2 maxes out at 100 W. The Type-A port on the other hand could only output 22.5 W – according to its specifications.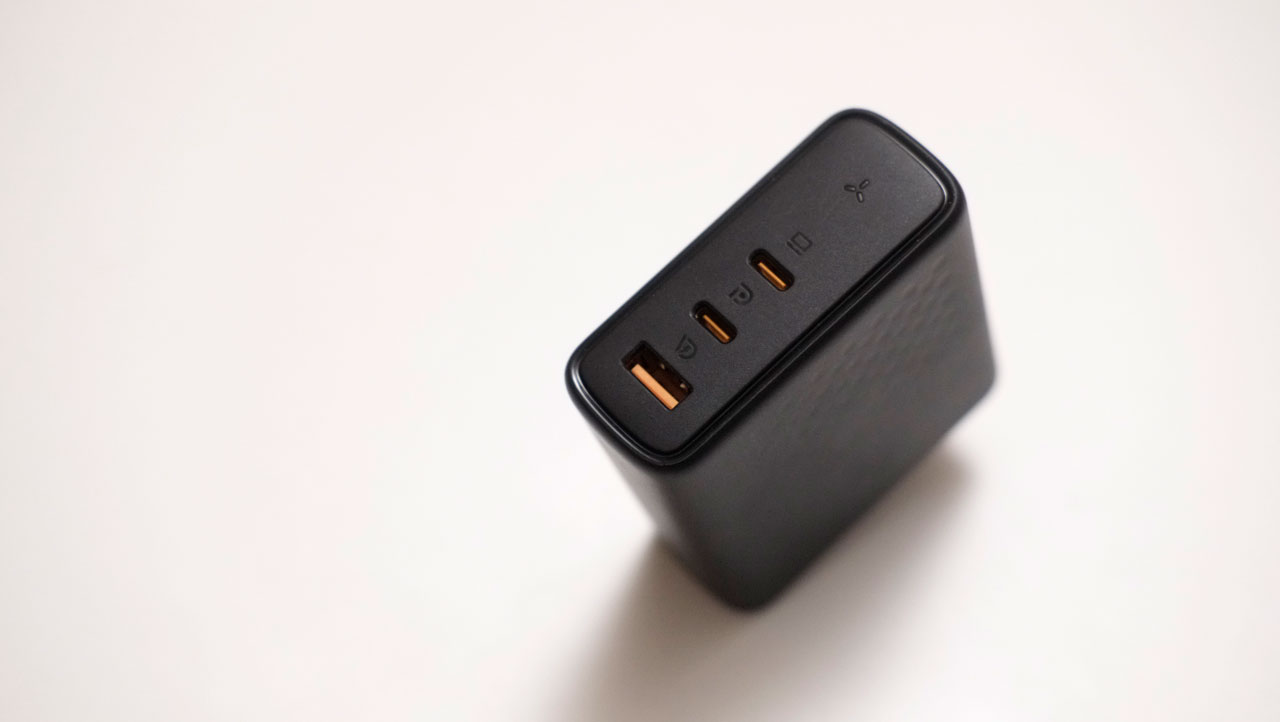 Our unit comes with a US plug and I believe it doesn't have a region specific model. True to its travel friendliness, it is also collapsible so the Revo is easy enough to stow.
This charger is truly travel size, rather hefty at 300 grams and based on my experience, really durable – surviving a drop from a desk to a hard flooring like nothing serious happened.
Power
Now, we've tested the VOLTE Revo 140's power handling with a USB power meter attached to a 65 W USB load tester. On their own, the Revo 140 Type-C 1 and Type- C 2 ports could easily handle 65 W – sustained in a 5 minute load test. The Type-A port on the other hand is just a few watts short of its rated output. Nonetheless, I am still impressed.
We do not have a bunch of load testers here but we do have an outlet based power meter and two notebooks with Intel Thunderbolt 4/USB Type-C charging support. Hooked to the Revo along with the same load tester for the Type-A, we could get about 97 W from all three devices combined.
Final Thoughts
The Revo 140 is a GaN charger, meaning it has a Gallium Nitride chipset inside. Now on its 3rd generation, it now efficiently detects the power needed for each devices connected and automatically adjusts the distribution – hence its power profiles.
As a side note, I brought the Revo during our coverage of COMPUTEX Taipei. It charged a number of products from cameras, strobes, notebooks, phones and even power banks. I owe our smooth coverage to its features since we only had a few sockets to play with at our hotel.
Chargers are rather simple and the Revo 140 certainly is – on the outside. What you'd get is basically a smart charger, able to distribute the load needed for the devices hooked up to it.
Of course, you still have to manually select the port(s) needed for a certain device but other than that, it works really well for its intended purpose. That of which is to provide ample power to three devices simultaneously in a palm-size package.
This unit is priced at $99 USD which is certainly not cheap. That said, it is still way more economical compared to buying specific replacement charger – features and footprint considered.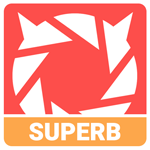 Product Name: VOLTME Revo 140
Product Description: The VOLTME Revo 140 can charge 3 devices simultaneously while supporting almost all fast charging technologies.
Brand: VOLTME
Summary
The VOLTME Revo 140 is a palm-size charger, made to fit a luggage compartment, bag or maybe even a cargo pocket if you desire. It does so while providing ample of power for the devices that supports it charging protocols.