ASRock, a global motherboard, graphics card and mini PC manufacturer, today launched the new AQUA, Taichi and Phantom Gaming series graphics cards based on  AMD Radeon™ RX 7900 Series GPUs.
The new graphics cards are built on the groundbreaking AMD RDNA™ 3 architecture with chiplet technology. AMD RDNA 3 architecture delivers up to 54% more performance per watt than AMD RDNA 2, features the world's fastest interconnect linking the graphics and memory system chiplets at up to 5.3 TB/s, and offers up to 96 new unified compute units and second-generation AMD Infinity Cache™ technology. It also delivers increased AI throughput that provides up to 2.7X higher AI performance, and rearchitected compute units with second-generation raytracing technology that provides up to 1.8X higher raytracing architectural performance in select titles versus AMD RDNA 2 architecture.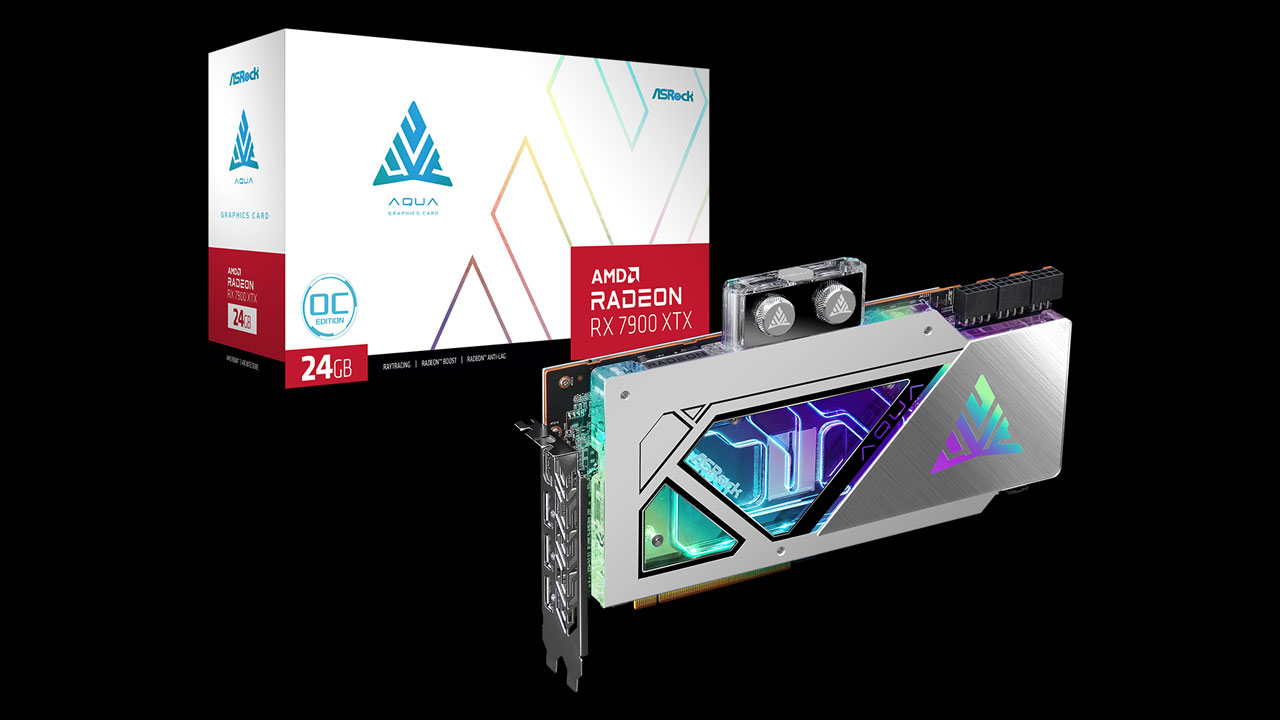 The new ASRock Radeon™ RX 7900 Series graphics cards are equipped with up to 24GB of GDDR6 memory and blazing fast clock speeds that deliver incredible performance while maximizing graphical fidelity. The AMD Radiance Display™ Engine provides 12 bit-per-channel color for up to 68 billion colors for incredible color accuracy. With support for DisplayPort™ 2.1 technology running at UHBR 13.5, the new graphics cards offer up to 54Gbps of display link bandwidth and enable high-refresh 4K (up to 480Hz) or 8K (up to 165Hz) gaming on next-gen displays.
In addition, ASRock Radeon™ RX 7900 Series graphics cards support various ASRock exclusive features such as the Striped Ring Fan, the Ultra-fit Heatpipe, a metal frame, a metal back plate, and Polychrome SYNC technology to provide great cooling efficiency, solid construction, and fancy ARGB light effects. With these premium specifications and exclusive features, ASRock Radeon RX 7900 Series graphics cards are outstanding choices for gamers and creators.
Press Release