In celebration of ASUS' 30th year and to show gratitude to its community, ASUS Republic of Gamers Philippines is launching the ROG ELITE REWARDS program! Beginning this week, ROG users and supporters can start collecting points in exchange for official and exclusive merchandise from the undisputed #1 gaming brand in the country.
ROG users and fans can complete tasks such as using the official ROG hashtags while posting product and event related content, subscribing to ROG Philippines social media sites, and reviewing ROG products in order to garner points that can be exchanged for amazing ROG merchandise and prizes.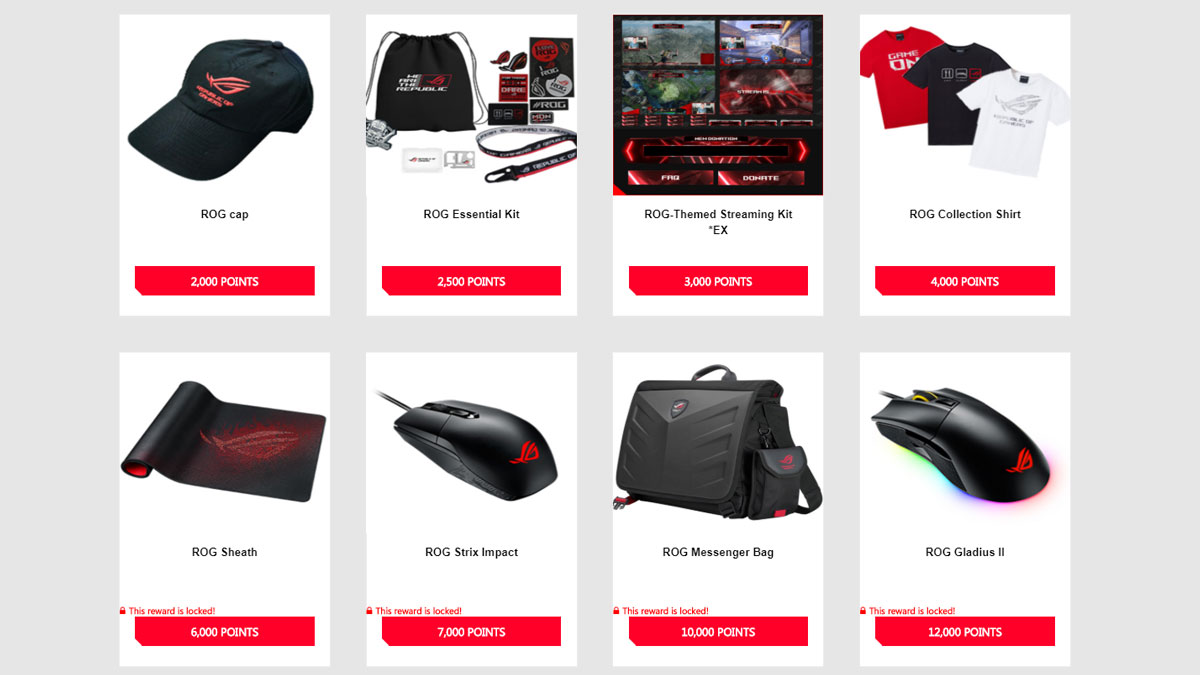 Prizes being offered range from limited edition accessories like ROG keycap keychains and exclusive ROG shirts, to premium products, such as the renowned ROG Strix Fusion headset and even the game changing ROG Phone!
The ROG Elite Rewards program is also split into Bronze, Silver, Gold, and Platinum tiers depending on participation and points earned.
Each tier comes with different privileges – including annual gifts for the Gold and Platinum tiers, plus the ability to earn points at accelerated rates. The best ROG Elite Rewards participants will be chosen for a separate, invite-only Diamond tier eligible to try new products and attend special events.
For the official and complete mechanics of the ROG ELITE REWARDS, check out http://ph.rog.gg/elite. For updates on this exciting program as well as other incredible products from ASUS ROG Philippines, head on over to the official the ROG Philippines and ASUS Philippines pages.
PRESS RELEASE