ASUS has unveiled a global Upgrade-A-Palooza gaming PC hardware giveaway contest, offering participants a chance to win high-quality gaming components.
Prizes include an Intel Core i9-14900K processor, ROG Maximus Z790 Dark Hero motherboard, NVIDIA GeForce RTX 4070 OC or 4060 Ti OC graphics card, AIO liquid CPU cooler, power supply, chassis, gaming monitor, and gaming peripherals. Gamers can enter by following contest instructions on the website, making it an exciting opportunity to upgrade their PCs.
ASUS also offers build ideas centered around its latest Z790 motherboards, emphasizing the benefits of using ASUS components for compatibility and aesthetics. Users can enjoy unified styling and synchronize RGB LED lighting effects through the Armoury Crate app, offering centralized control of various features.
The contest's prizes are diverse, featuring ASUS motherboards, AIO coolers, and graphics cards from different product lines like ROG Maximus, ROG Strix, and TUF Gaming. The giveaway also includes gaming peripherals like keyboards, mice, headsets, a chassis, and a gaming monitor. The contest runs from November 6 to December 18, 2023, and specific terms and conditions can be found on the contest website.
PH Exclusive Promo
In addition to the global contest, ASUS is offering exclusive promotions in the Philippines for customers purchasing selected ROG Z790 motherboards and ROG AIO coolers from November 6 to November 15, 2023, with discounts of up to P3,333.00.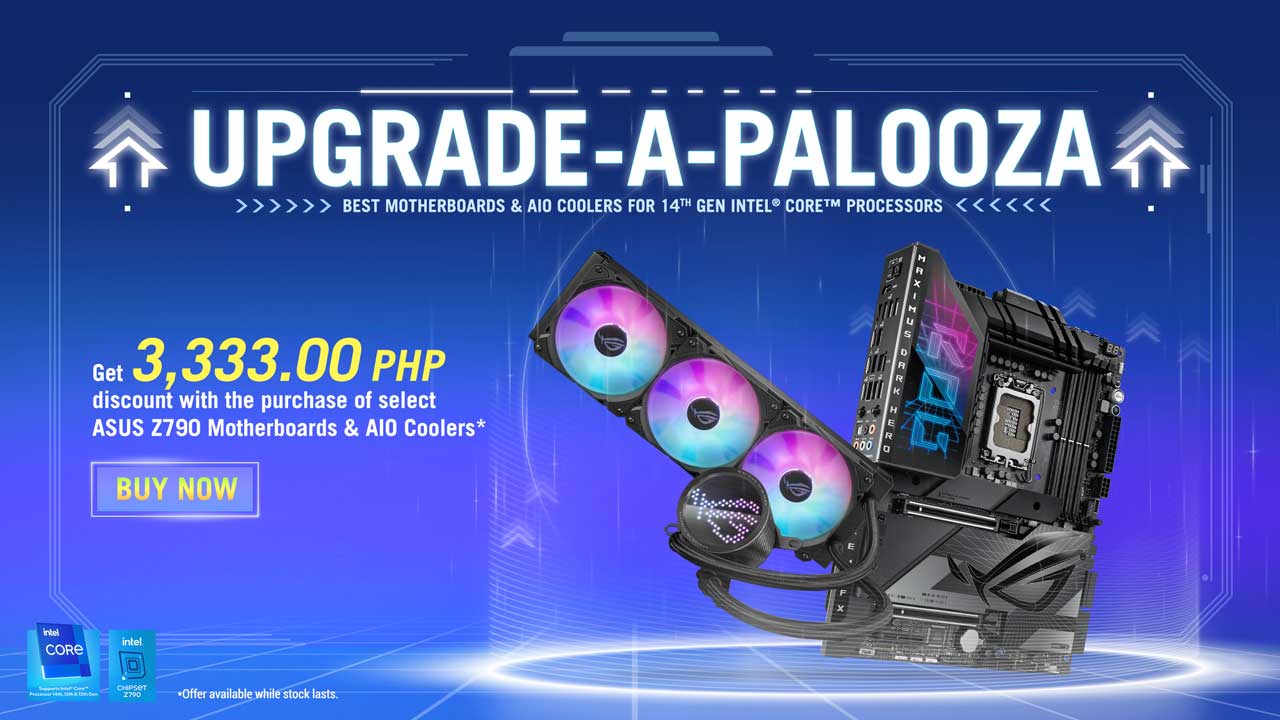 This promotion provides an opportunity for enthusiasts to build a new PC using ASUS motherboards and AIO coolers.