Even though laptops aren't exactly meant for gaming, and they can never outperform any PC in the same price range, some people just prefer them. Laptops take less space, consume less electricity, and most importantly, they are portable, and you can take them anywhere you want.
Luckily, today's technology allows laptop components to be up to date to play all the latest games. But the question is, which gaming laptop should you buy? There is no one correct answer that fits everyone, so let's take a look at some of the best laptops available on the market in 2022.
Asus ROG Zephyrus S17
Specifications:
CPU: Intel Core i9-11900H
GPU: Nvidia GeForce RTX 3080
RAM: 32 GB DDR3/3200Mhz
Display: 17.3-inch UHD (3840×2160), 120Hz refresh rate, IPS panel
Storage: 3 x 1TB NVMe SSD PCIe 4.0
Ports: Type-C USB with Thunderbolt 4, USB 3.2 Gen2 Type-C, USB 3.2 Gen 2 Type-A, 2 x USB 3.2 Type-A; HDMI 2.0b, 3.5 mm Combo jack, Gigabit Ethernet, SD card slot.
Networking: Wi-Fi 6 (802.11ax 2×2), Bluetooth 5.0
For those who are straight into gaming and don't travel a lot but still prefer laptops over PCs, the performance powerhouse Asus ROG Zephyrus S17 is a perfect choice. It comes with a 17-inch screen; it is big and relatively heavy. Considering the fact that this laptop is quite big, it can fit more powerful components and a better cooling system which makes him more powerful compared to competitors.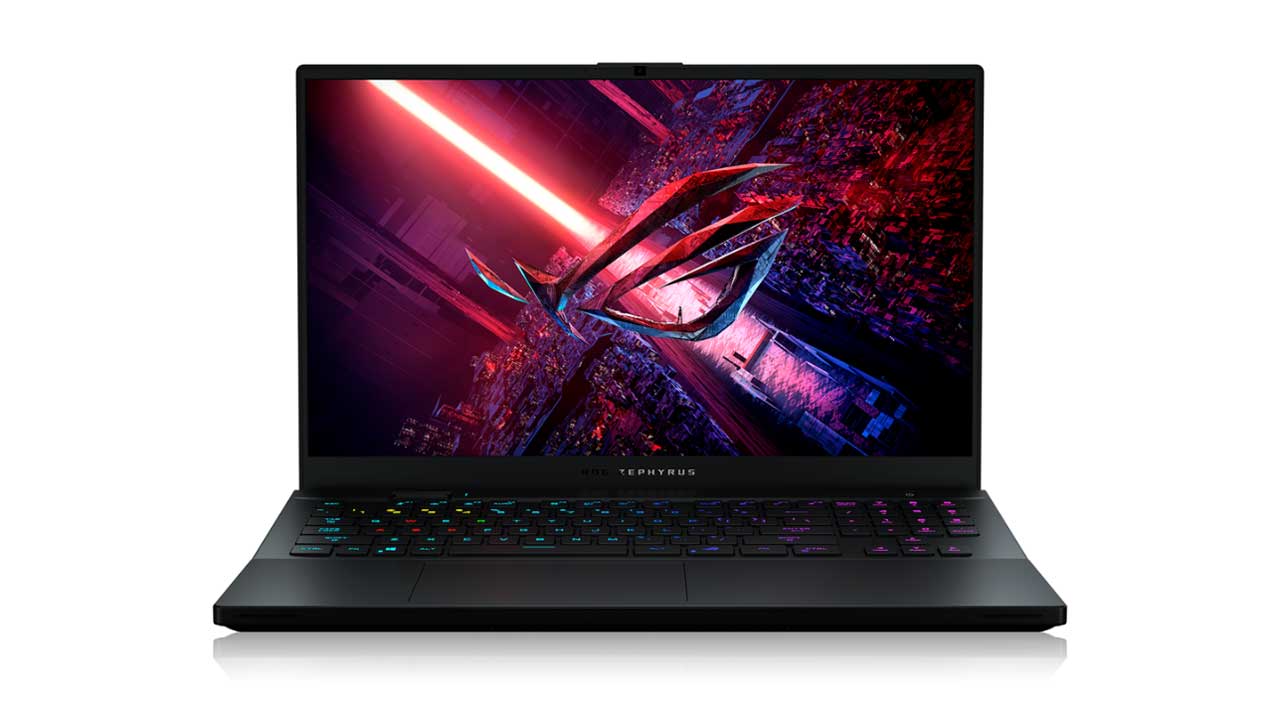 It has a well-built system with an optical, mechanical keyboard. When you open the laptop, the keyboard tilts upward at a 5-degree angle which allows a better user experience. Designers even found a way to extrapolate the application of this keyboard so that extra tilted space is used for additional ventilation, which provides better cooling for components.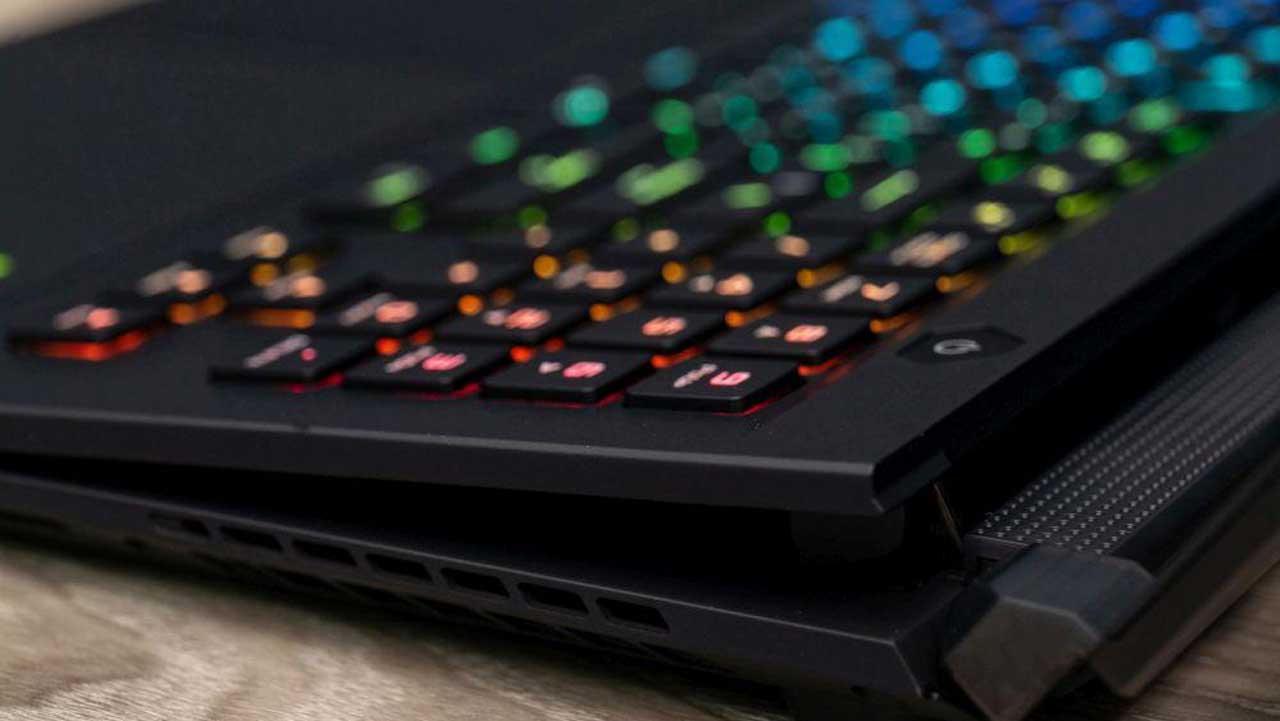 The monitor has a fast refresh rate, and it comes in two editions, 120Hz for 4K and 165Hz for QHD. We suggest 120Hz for MMO RPG and 165Hz for FPS gamers. Games like CS:GO, PUBG, and Valorant require faster reaction time and slick moves, so the 45Hz difference will come in handy.
As for the main components, it comes packed with RTX 3080 alongside 11th Gen Intel Core i9. It also fits up to 3 NVMe SSDs and supports up to 48GB of RAM.
XMG NEO 15
CPU: Intel Core i9-12900H
GPU: Nvidia GeForce RTX 3080 Ti
RAM: 64 GB DDR5/ 4800Mhz
Display: 15.6-inch UHD(2560×1440), 240Hz refresh rate, IPS panel
Storage: 2x 1TB M.2 NVMe SSD PCIe 4.0
Ports: HDMI 2.1 USB-C with Thunderbolt 4,  USB 3.2 Gen2x1 Type-A, USB 3.2 Gen1 Type-A, Ethernet jack,3.5 mm headphone out, 3.5 mm mic in, Card reader
Networking: Realtek 2.5 Gbit LAN, Intel Wi-Fi 6 AX201, Bluetooth 5.0
As we already established, cooling is one of the most important things in gaming laptops. Zephyrus solved that problem with its size and ventilation that allows additional air circulation. On the other side, XMG NEO 15 (MECH -15 G3R in the US) is way smaller, and they had a different approach to this problem.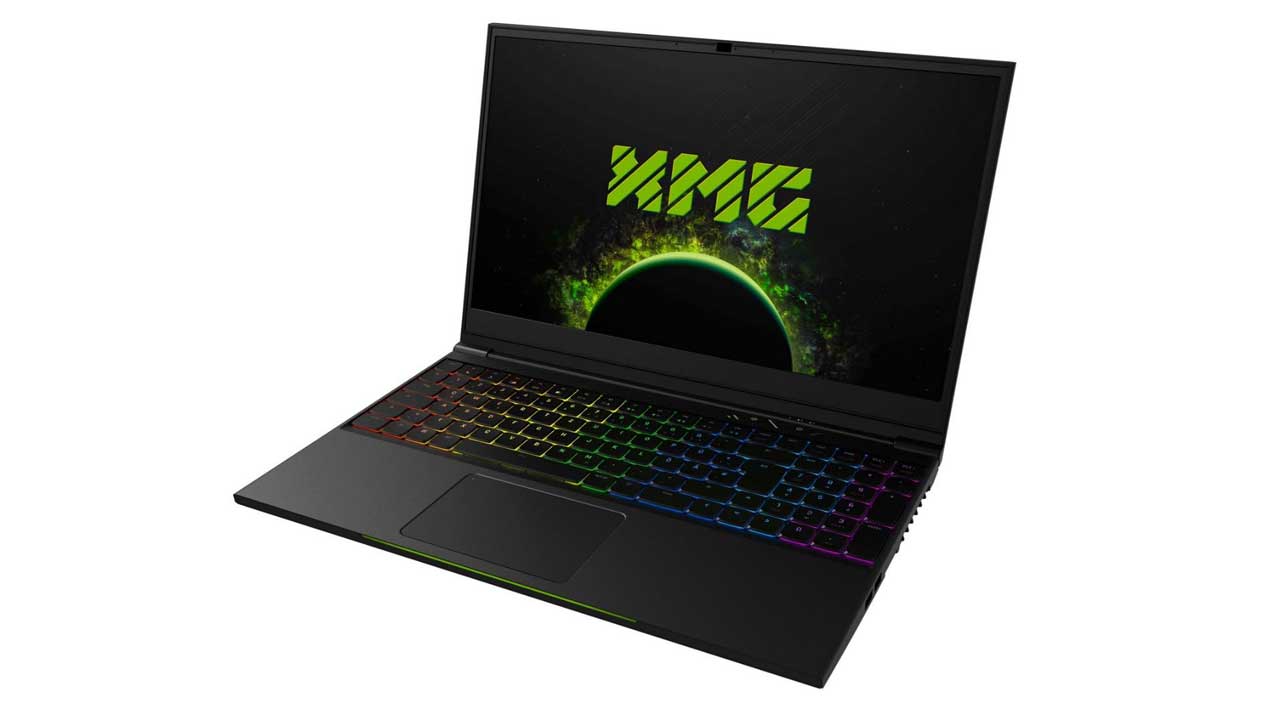 It has extra metal pipes that go through every important component, which allows external water cooling. You simply connect the external liquid co0ling box with the laptop, and it works perfectly. Water colling increases FPS in games and cuts down the fan noise.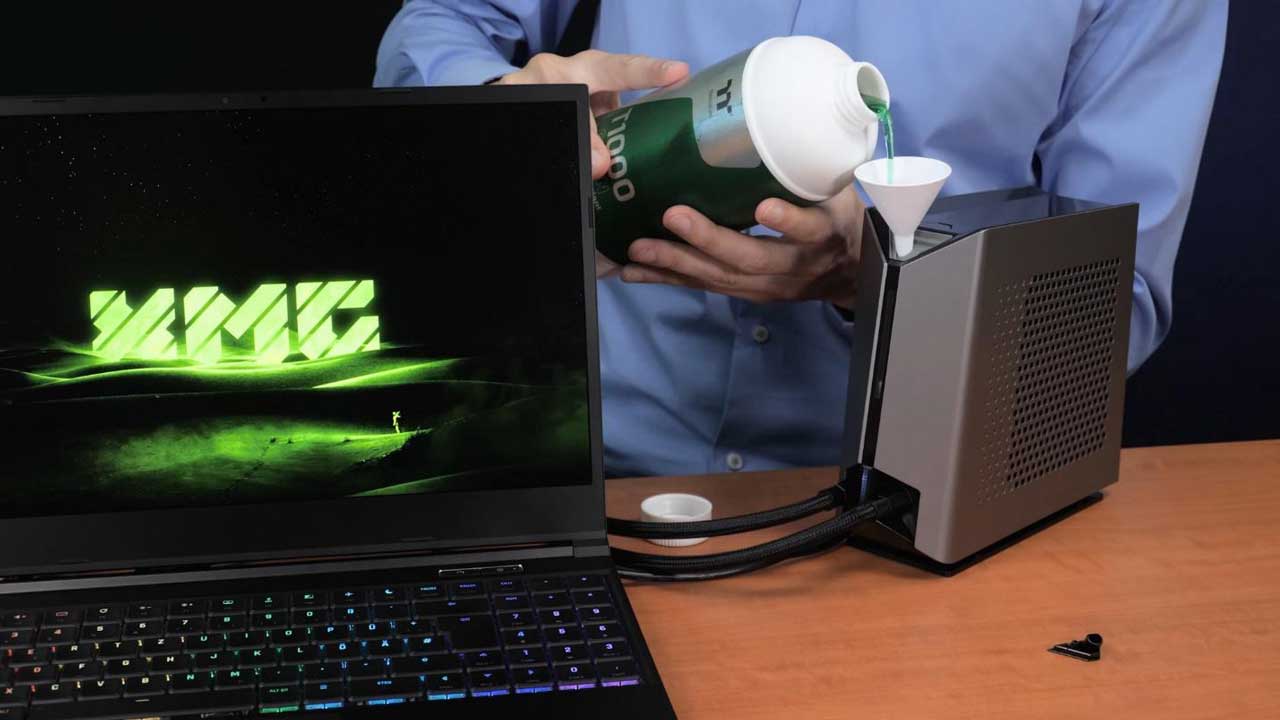 The best thing is, you don't have to buy a liquid cooler if you don't want to; the laptop works just fine without it. However, you can upgrade any time you like.
This laptop comes with an illuminated optomechanical keyboard, 240Hz refresh rate screen, and a large 93-watt-hour battery. The in-game performance is astonishing, and it is unlike anything you have seen before. It can easily run all new games on high details without any lags. Truth to be told, this laptop is just as powerful as any high-end gaming PC.
You can also choose a Ryzen version of this laptop which is packed with either Ryzen 9 6900HX or Ryzen 7 5900HX. The Ryzen 7 version has a little bit lower refresh rate of 165Hz and the regular version of RTX 3080, not Ti. It all depends on your budget, but our suggestion is to go for the i9 version; you can never go wrong with Intel and Nvidia.
Razer Blade 15 2022
CPU: Intel Core i9-12900H
GPU: Nvidia GeForce RTX 3080 Ti
RAM: 32 GB DDR5/ 4800Mhz
Display: 15.6-inch UHD (3840×2160), 144Hz refresh rate, IPS panel
Storage: 1TB M.2 NVMe SSD PCIe 4.0 + extra M.2 PCIe Slot
Ports: USB-C Thunderbolt, 2x USB-C 3.2 Gen 2, 3 x USB-A 3.2 Gen 2, HDMI 2.1, SD Card Reader UHS-II, 3.5mm Combo Jack
Networking: Bluetooth 5.0, Wi-Fi 6E (802.11ax), Gigabit Ethernet
Razer Blade 15 Advanced edition 2021 was arguably the best gaming laptop of 2021. The laptop won many awards from prestigious tech review magazines. Luckily, in 2022, Razer decided to upgrade this laptop, and they released a new, improved version of Razer Blade 15. Without further ado, let's see what this laptop can do.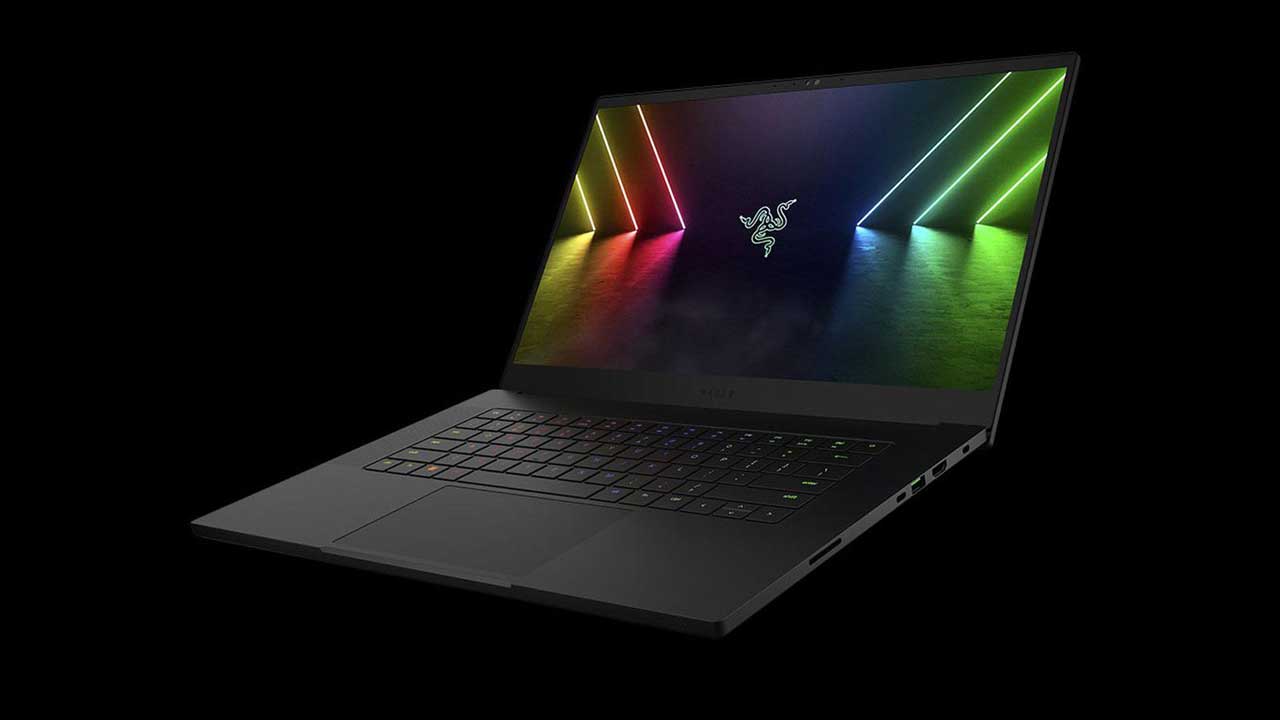 This laptop is equipped with a cutting-edge 12th generation of Intel i-9 featuring 14 cores. The graphic card is the most powerful graphic ever built for any laptop, RTX 3080 Ti. You can go with a standard UHD screen at 144Hz, but Razer also offers QHD version at 240 Hz and an FHD version at 360 Hz. The laptop also has next-gen DDR 5 RAM that works at 4800Mhz, providing a quicker and smoother gaming experience. The keyboard in the new model is per-key RGB which allows you to change color of every key separately.
On top of that, the new version is also thinner by 3.00 mm, and now it is only 16.99 mm in height. But how can this laptop achieve its thin profile and still preserve optimal thermal performance? Razer dealt with this problem with its ultra-efficient vapor chamber cooling system. This system efficiently dissipates heat through the evaporation and condensation of internal fluid.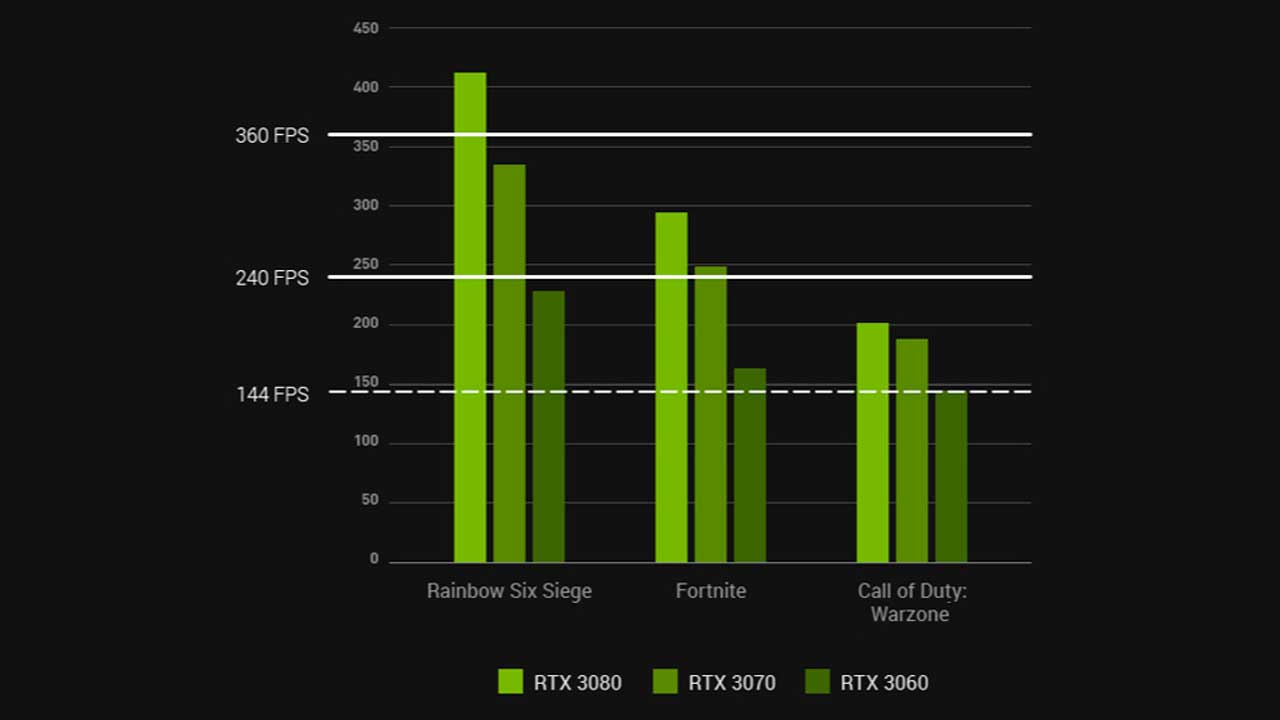 With so much raw power, this laptop can run any competitive game on 144+ FPS. So, our suggestion is to go with the UHD 144Hz screen for the best gaming experience and highest resolution.
Stay with Tech Porn for more guides, tutorials, and other technology related topics!