Today, we have been visited by an unwelcome guest. A harbinger of expensive fashion accessories and hipster aligned products. It is of course, Apple – and their iPad Mini. This mouse pad is expensive as fuck at about 30, 000 Pesos. Suffice to say, that is enough to buy yourself a gaming PC with enough spare for knock-off Apple accessories to burn for the colder months.
Feature wise, you'd get a glass and an aluminum surface in one shell – which is good if your aim is so bad, a dire solution is a must. If your team yells at you for being a worthless camper, just tell them you're using the iPad Mini's glass surface. Problem solved.
TECHNICAL SPECIFICATIONS:
The Apple iPad is a medium sized mouse pad. It's heavy, it's aluminum, and it is glittering with my tears because I just paid for it for the purpose of this review.
| | |
| --- | --- |
| SIZE | Something x something millimeter |
| MATERIAL | Aluminum and Glass |
| BASE | Maybe the aluminum, maybe the glass? |
| WEIGHT | Heavy as fuck |
| GREAT FOR | Coffee Coaster, Post-it Notes, Gittin' Gud |
| PRICE | 2x 15K Gaming PC / Puhunan sa Negosyo |
As far as specification goes, this thing sucks.
UNBOXING THE APPLE IPAD MINI:
The iPad Mini comes in an immaculate box. A pretty simple one with an expensive thing inside. I am not impressed so far, but let us not judge the book by its cover.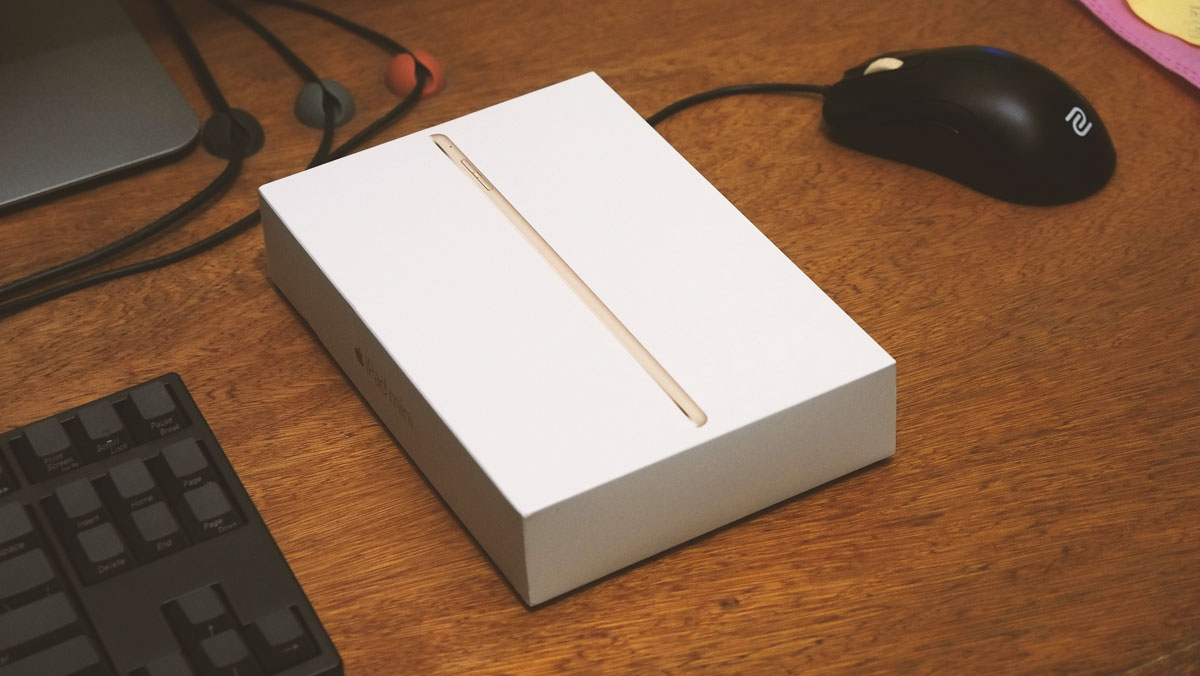 The iPad Mini comes with a charger and a cable. They are well padded while the damn iPad Mini itself is not.
Okay, I'm not impressed. Apple could really use some improvements when it comes to the packaging. They should learn from Mattle.
THE APPLE IPAD MINI:
Out of the box, the iPad Mini features a nice mirror finish facade, enabling you to see the disappointment which is you right off the bat.
As said earlier, the iPad Mini comes with two surfaces. The other one is aluminum, and ours comes in a champagne gold variant. There are other colors to choose from like Black+Slate, and White+Silver. Apparently, you can't mix Black and White.
Perhaps my favorite feature is the IPS display. With that feature, I could choose any surface images from Google and off we go with a custom mouse pad. Like anime with boobies? BAM! Consider it done.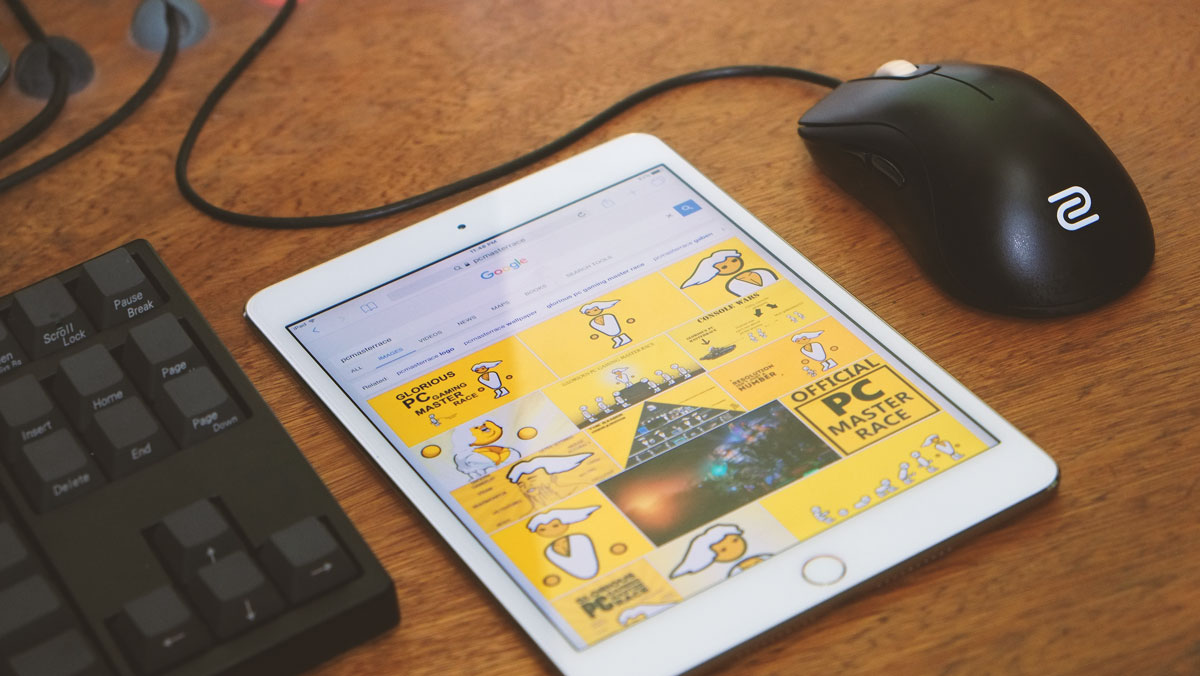 Here's the thing next to my old mouse pad. I thought you'd like to see the movie that I hated the most.
THE TEST SYSTEM AND BENCHMARKS:
Our test system is based on a Intel Core i5 6600K gaming system, which should be in-line with the latest mainstream gaming components. The operating system used is a 64-bit Windows 10 Pro Edition with power options set to high performance. Third party background applications are disabled unless they are absolutely required.
TEST SYSTEM SPECIFICATIONS
PROCESSOR
Intel Core i5 6600K
MOTHERBOARD
ASUS Z170-A
CPU COOLER
Cryorig C1 Top Flow
MEMORY KIT
Crucial Ballistix Tactical @ 2666MHz 4x4GB Kit
GRAPHICS CARD
ASUS ROG STRIX GTX 1050 TI OC 4GB
INTERNAL STORAGE 
Crucial MX200 250GB
POWER SUPPLY
CORSAIR RM850X 850W
DISPLAY
27″ DELL U2715H + LG 43UF680T 4K UHD TV
OPERATING SYSTEM
Microsoft Windows 10 Pro
I've included my test system's specifications so that the review will look more professional.
PERFORMANCE AND VERDICT:
We tested the iPad Mini with the help of Photoshop to check our gaming mouse's accuracy. The test below shows how the aluminum surface fared on the test. The aluminum surface's performance is rather decent, but it seems like I can't draw them hakuna ma titties so I opted for donuts instead.
This one is taken from the glass surface. If you have a bad aim, then this is the surface to use. Why blame yourself if you could just blame the mouse pad.
The packaging is just better than the product itself as far as performance goes but it's too tall for my liking and overall ergonomics. If you're about to explain Apple's design philosophies, just show them this box.
Overall, I never liked the iPad Mini, as it's way too expensive for a daily driver. I can't really see myself using this pad for hours – and that's with the aluminum surface alone. The only redeeming factor? It should enable you to enter any expensive cafes without letting them baristas bat an eye on you. Truly wonderful if you're just about to ask a glass of water. I R8 this GR8 just for that purpose M8.