The S28 Gaming Earphones is a solution built for those who requires portability and versatility. Looking at the features, the S28 has an adjustable sound effect via its interchangeable back caps. Basically, this thing has 2 sets of caps with a closed and a bit of an open one – for a different sound signature. The S28 is designed for mobile gaming, and music listening – but we're testing this out on a PC to check if it's also a viable solution for gamers who require something smaller.
KWorld Computer Co., Ltd is a relatively new company to my ears, so I'm pretty excited to see what this team has to offer with the S28. This is listed at 27 USD, but you can actually get it at 15 USD at the moment so it's relatively budget friendly for its features.
FEATURES & SPECIFICATIONS:
The KWorld S28 features a pair of dynamic 9mm drivers with 16 Ohms of impedance. It is an earbud design earphone with frequency response rated at 20 Hz to 20 KHz – which is alright. Sensitivity is rated at 95±3dB. Learn more from the product page.
| | |
| --- | --- |
| Earphone | KWorld S28 |
| Driver | 9mm Dynamic, Neodymium? |
| Type | Earbuds, Closed/Open Back Design |
| Frequency Response | 20Hz-20KHz |
| Impedance | 16 Ω |
| Sound Pressure Level | 95±3dB SPL/mW at 1kHz |
| Total Harmonic Distortion | N/A |
| Input Power | Rated 1mW, Maximum 10mW |
There's basically nothing about the specifications of the inline microphone.
PACKAGING & BUNDLED ACCESSORIES:
Kworld stuffed the S28 earphones inside a windowed packaging. It's a proper presentation for a small headgear. I'm glad that they pre-installed the memory foam tips.
Accessories are pretty basic. You'd get a 3 size silicon earbuds, and the extra caps.
DESIGN BUILD AND COMFORT:
The Kworld S28 features a cylindrical housing design. The thing might look like an IEM at a glance since the housing is around 22mm long, and you'd thought the nozzle is required to push in for a balanced fit and comfort. The nozzle is 6mm wide so inserting it on your ear canals with a tip is no good.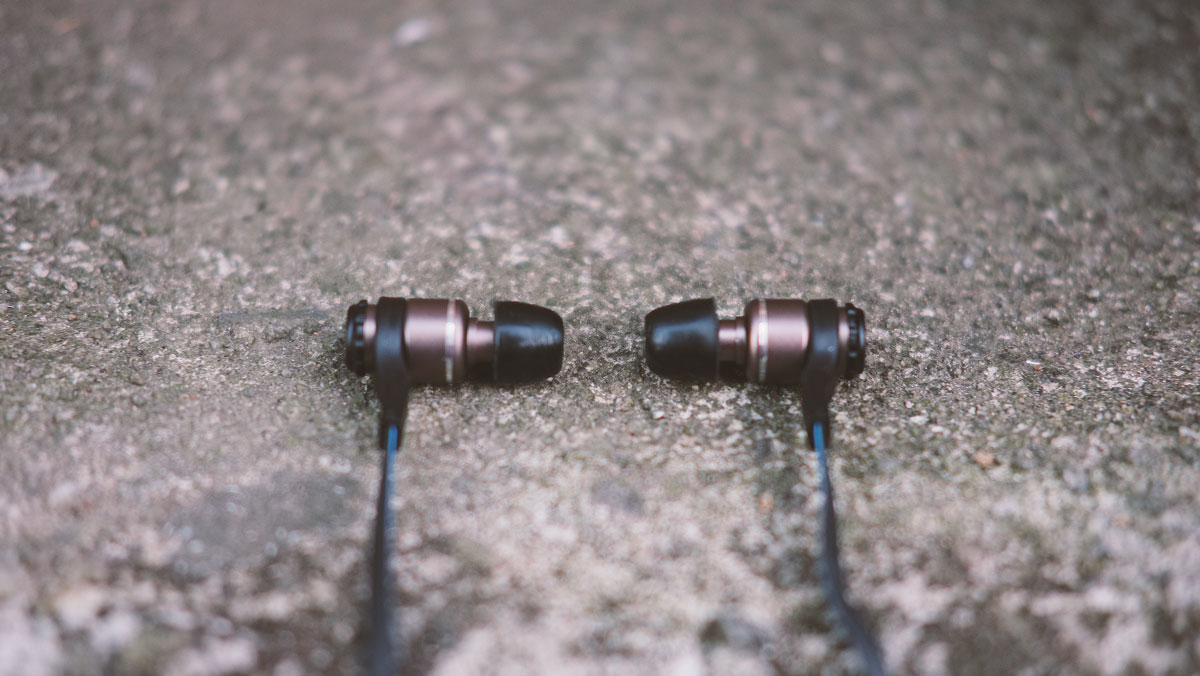 The whole thing with the cable included weighs in at 20 grams. Each earpiece weighs in at 5 grams but weight distribution could be a little better since this is designed as an earbud rather than an in-ear. As said earlier, you can change the S28's sound signature with the caps. There's a closed pair, and open "pinhole" like caps. I personally like this wide open without any caps installed.
The inline mic has a call to answer button (back), while the other side feature a volume rocker and a switch for mobile phone compatibility. N stands for Nokia while I stands for iPhone and Android based phones. My Nokia phones are long dead so I cannot test these features as intended. Be reminded that on a PC, switching to N appears to mute the earpieces to a considerable level.
The Kworld S28 has an angled 3.5mm TRRS jack. It is connected to the piece via a 1.2 meter long tangle-free dual tone cable. A non-removable rubber strap is included to keep the cable tidy. I kinda wish they included a splitter though.
Comfort should vary between person to person and I have to be extra careful with that matter when it comes to earphones. That said, I had the K28 tested by different persons. We all ended up with the same conclusion though.
This one, no matter what tips we used just wont stay snugly on our ears – even with the foam tips installed. I hate to admit it but it is the major fault of the device – also means that the seal and isolation are not good enough. Luckily, I have a pair of Comply T-500 in large size so I used them instead. A $19 foam tip as a solution for a 15 USD earphone? Not good.
TESTING THE HEAD GEAR:
The vast world of head gears are subjective, and is usually a heated debacle among avid listeners. For an instance, some may favor heavy bass emphasis while others may favor less bass and prefer a richer mid-range or higher frequency range details. In short, a head gear might sound great from someone's perception while at the same time, it may sound awful to other listeners. There are also things to look out for such as the sound stage, imaging, the general sound signature of the head gear, and several others.
Gears used to take cross reference sampling is my SONY MDR-7506, and the on-board ALC892 audio solution of my ASUS Z170-A motherboard tweaked for a flat frequency response with the aid of RMAA. SPL should be around 85dBA during the tests. Tracks, movies, and games used are outlined below:
Tracks:
Caribbean Blue – Enya
Hey Nineteen – Steely Dan
Unfinished Sympathy – D2
Axel F – Harold Faltermeyer
Hotel California – Eagles
Games:
Overwatch
Battlefield 4
The Witcher 3
Movies:
Pacific Rim
Mad Max: Furry Road
OBJECTIVE AUDIO PERFORMANCE:
Head gears although mostly subjective, can still be tested for basic objective measurements with the help of AudioCheck.net's Headphones and Earphones Benchmarking Test Files.
HEAD GEAR TEST RESULTS (Comply Tips + Openback Configuration)
FREQUENCY RESPONSE: BASS 10 Hz – 200 Hz
Passed with 10 Hz minimum frequency range
FREQUENCY RESPONSE: TREBLE 8 kHz – 20 kHz
Passed with 19 KHz maximum frequency range
SPECTRAL FLATNESS
Passed
DYNAMIC RANGE
54 dB Below Full Scale
DRIVER QUALITY
Passed
DRIVER MATCHING
Passed
WIRING
Passed
BINAURAL TEST
Passed
Based on the test files from AudioCheck.net, the KWorld S28 has a frequency range from Bass to Treble as low as 10 Hz, and up high at 19 KHz. Dynamic range on the other hand goes as far as 54 dB on our configuration which is nice. All other tests passed with flying colors.
GENERAL AUDIO PERFORMANCE:
Low end power is this earphone's prowess. Bass heavy tracks such as Unfinished Sympathy from D2 allowed us to examine this gears low end output. It has a good amount of quantity, and goes really low – like sub bass low. The quantity pumped out is a little dominant at times but does so without masking the mid range and top end's own to death.
The mid range is recessed, together with the top-end presence. This has to be the case since this is a bass emphasized earphone. Sound stage offered by the S28 is more than decent, but I can say I expected a bit more from the open back configuration.
GAMING PERFORMANCE:
Gaming on this earphone is rather immersive. It's not the best at imaging but the bass quantity makes it enjoyable for the titles tested. I'd say as far as immersion goes, this one is good enough. But, if you require something that could compliment a more competitive environment, you have to look elsewhere.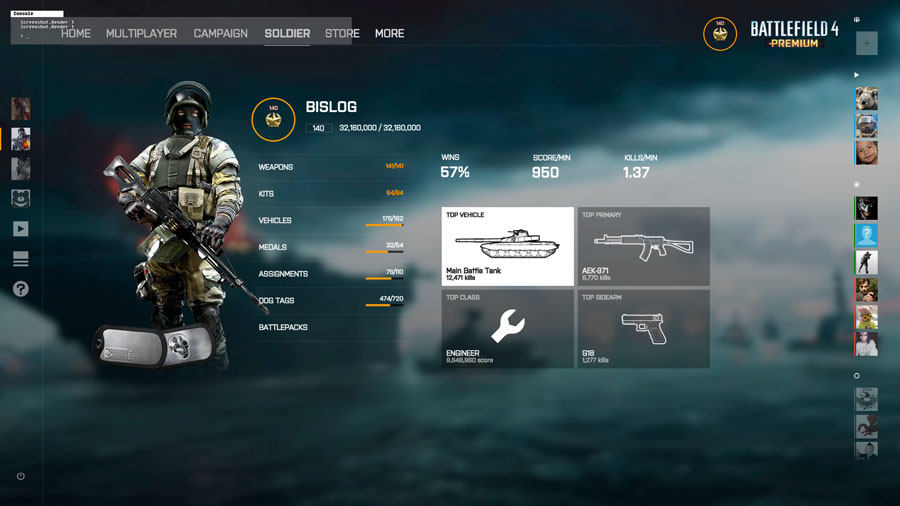 MICROPHONE PERFORMANCE:
The microphone on the KWorld S28 is as expected – decent for what it is. Nothing great about it though this solution is far better than the ones I tested from other earphones with in-line mic.
THE VERDICT:
The KWorld is a nice little earphone built for gaming and casual listening experience. It's a far better option from those phone bundled earphones as far as tonality goes, and I think KWorld has done a magnificent job with its low end performance.
Design wise, the S28 looks like your typical cylindrical earphones but it does so with style. Be warned though that comfort is not the best thing about the S28 – at least on our end. It's just too long and the weight isn't forgiving. Had this been an in-ear then there wont be much of a problem here. Perhaps a hook would be a better solution?
Pricing is set at 15 USD, and for that price point there's nothing else to complain.
DECENT STEREO PERFORMANCE
ACCEPTABLE SOUNDSTAGE
QUANTITY AND QUALITY DRIVEN LOW END
MICROPHONE WORKS – BETTER THAN EXPECTED
INTERCHANGABLE CUPS 
EXTRA FOAM TIP INCLUDED
PRICE POINT

COMFORT GREATLY VARIES
SEALING AND ISOLATION COULD BE BETTER
KWORLD S28 Gaming Earphone
PERFORMANCE -

6/10

BUILD QUALITY -

7/10

FEATURES -

8/10

AESTHETICS -

7/10

VALUE -

8/10
Summary
The KWorld is a nice little earphone built for gaming and casual listening experience. It's a far better option from those phone bundled earphones as far as tonality goes, and I think KWorld has done a magnificent job with its low end performance.