Recognizing that engaged employees contribute to a more contented workplace and enhanced outcomes, Lenovo distinguishes itself through its "People First" program—a testament to the company's commitment to prioritizing the welfare of both customers and employees alike.
This initiative champions volunteerism, empowering Lenovo's workforce to extend their care beyond the confines of the workplace and actively contribute to positive change in the broader community.
The centrality of people to Lenovo's success is emphasized by Michael Ngan, the General Manager of Lenovo Philippines, who asserts that optimal strategies can only thrive when individuals are at the peak of their physical and mental well-being. The vision of "Smarter Technology for all" underscores Lenovo Philippines' commitment to inclusivity, recognizing that true success is contingent upon the holistic engagement and well-being of the entire community.
Lenovo has cultivated an environment that fosters a sense of value, support, and inspiration among its employees, encouraging them to contribute meaningfully beyond their professional capacities. Personal testimonials from employees who have experienced the profound impact of volunteering through the People First program underscore the transformative nature of such initiatives.
One notable collaboration involved the donation of laptops to school teachers in need, as part of the One Meralco Foundation's School Electrification Program. Employees like Anna Abola, Lenovo Philippines' Commercial Marketing Manager, have shared reflections on the program, expressing how the experience allowed them to merge their passion for technology with a broader societal purpose.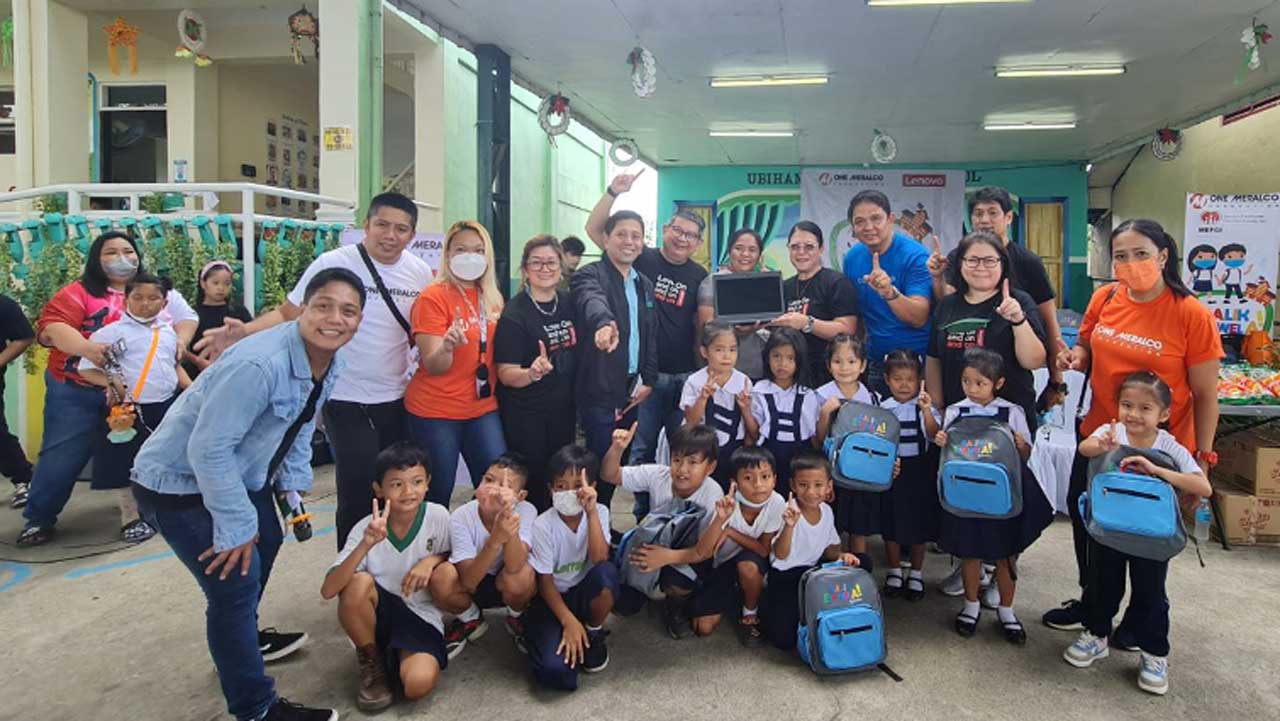 Further testimonials from Janine Librea and Leslie Dimayuga-Satumba highlight the heightened awareness gained through volunteering, particularly in underserved communities. Inspired by their experiences, they initiated donation drives within the company, demonstrating the ripple effect of compassionate actions when individuals unite.
Lenovo's recent partnership with the Down Syndrome Association of the Philippines, Inc. (DSAPI) for a medical mission exemplifies the company's dedication to impactful CSR activities. Lenovo's collaboration with volunteer doctors and nurses from the University of the Philippines-Philippine General Hospital (UP PGH) facilitated medical assistance to around 70 children with Down Syndrome. The success of this mission has spurred Lenovo Philippines to establish it as an annual tradition, potentially expanding its outreach to include senior citizens in marginalized communities.
With over 50 employees actively participating in People First initiatives, Lenovo Philippines serves as a model for organizations, illustrating that a culture of care, volunteerism, and enjoyment can harmoniously coexist, fostering a thriving and successful workplace.